The Precious Poetics of Mussels and Muscles
A special fusion of abstract concepts and minimal lines inspire new accessories featuring a particularly poetic aesthetic
---
What is striking about Mussels and Muscles, a label founded by Lea Köhn in 2019 in Munich, is the delicate tension that the designer creates between art and design. In other words, that special fusion of abstract concepts and minimal lines designed to decorate the body resulting in accessories with a particularly poetic aesthetic. All backed up by an ethical awareness that is revealed through the choice of eco-sustainable production processes. In fact, Mussels and Muscles works exclusively with local producers and suppliers that follow high ethical and quality standards. Each piece is handmade by master goldsmiths from recycled gold and silver. Other raw materials, such as gems and pearls, are purchased from antique shops or salvaged from unused jewelry.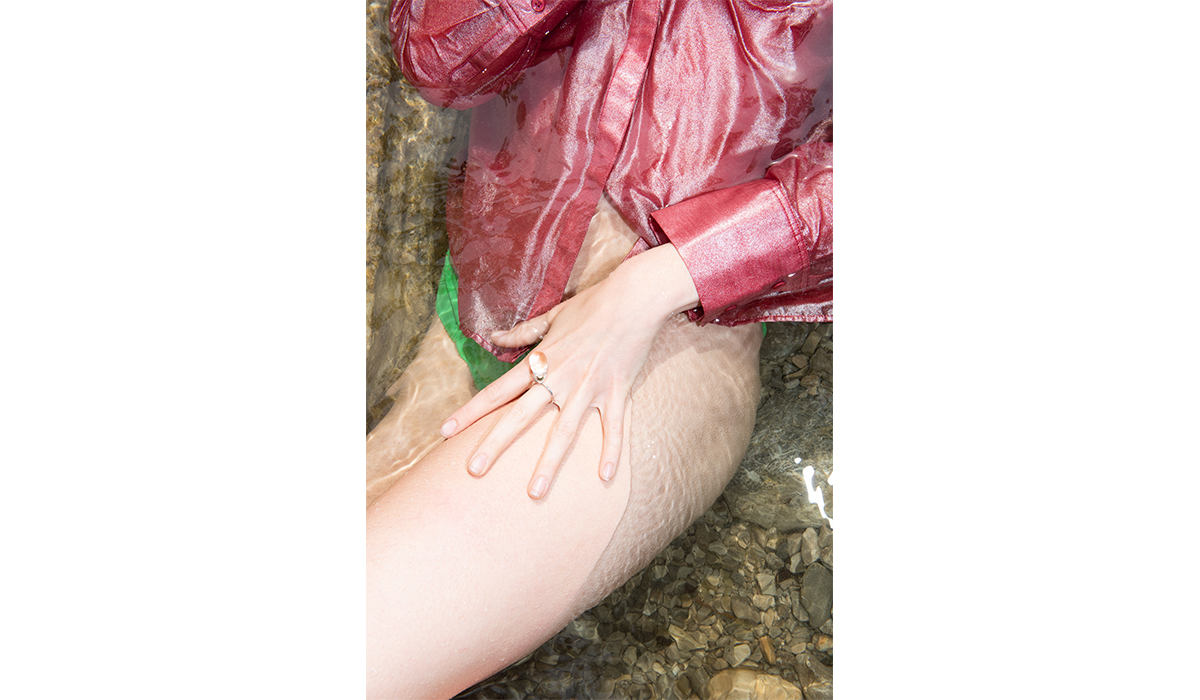 Spring Earcuffs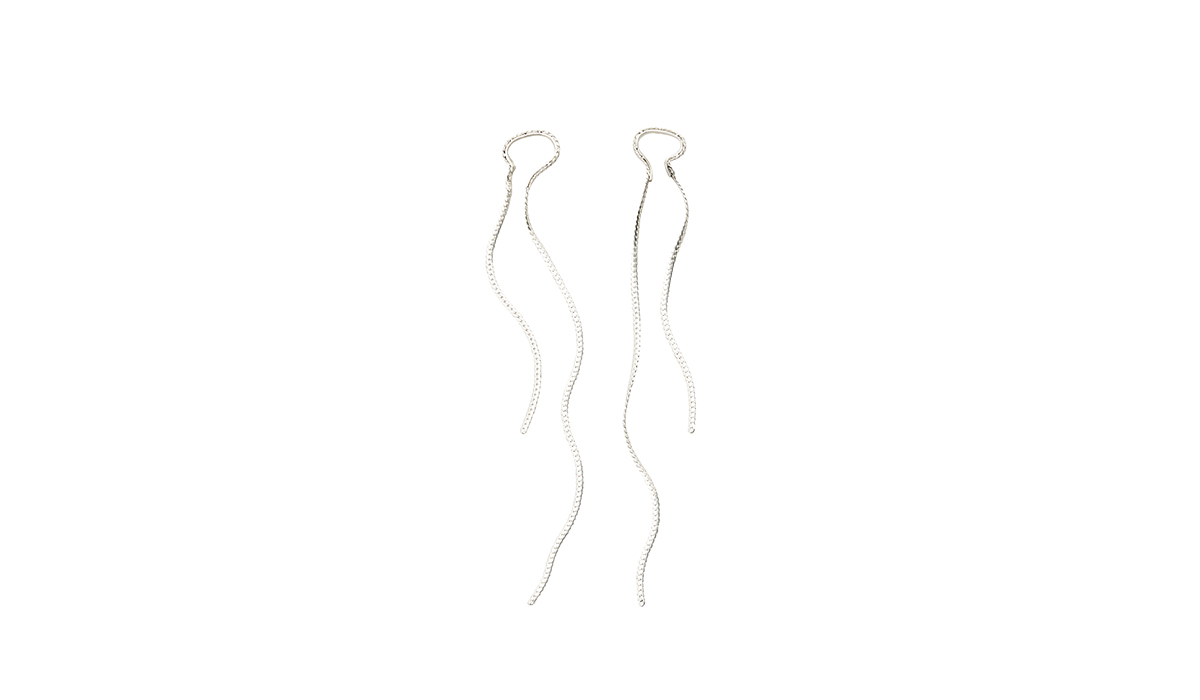 Designed with the way a stream of water might caress the skin in mind, the earrings feature shiny, flexible silver wires running down the front and back of the ear.
Rose Luminous Earcuff
A maxi earring made of transparent borosilicate pink glass designed to play with light and its most delicate reflections.
Orbits Pearl Necklace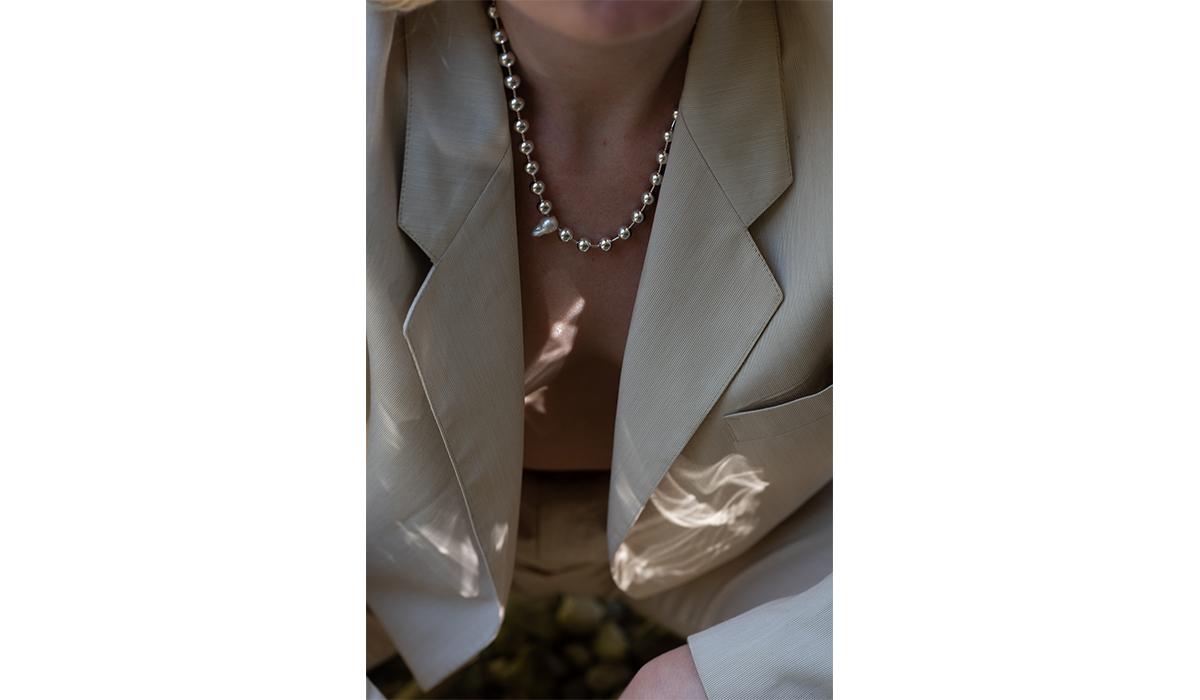 A necklace inspired by iconic military chains, its simplicity is broken by the sophistication of pearls in different sizes and colors.
Light Blue Glyzinia Earrings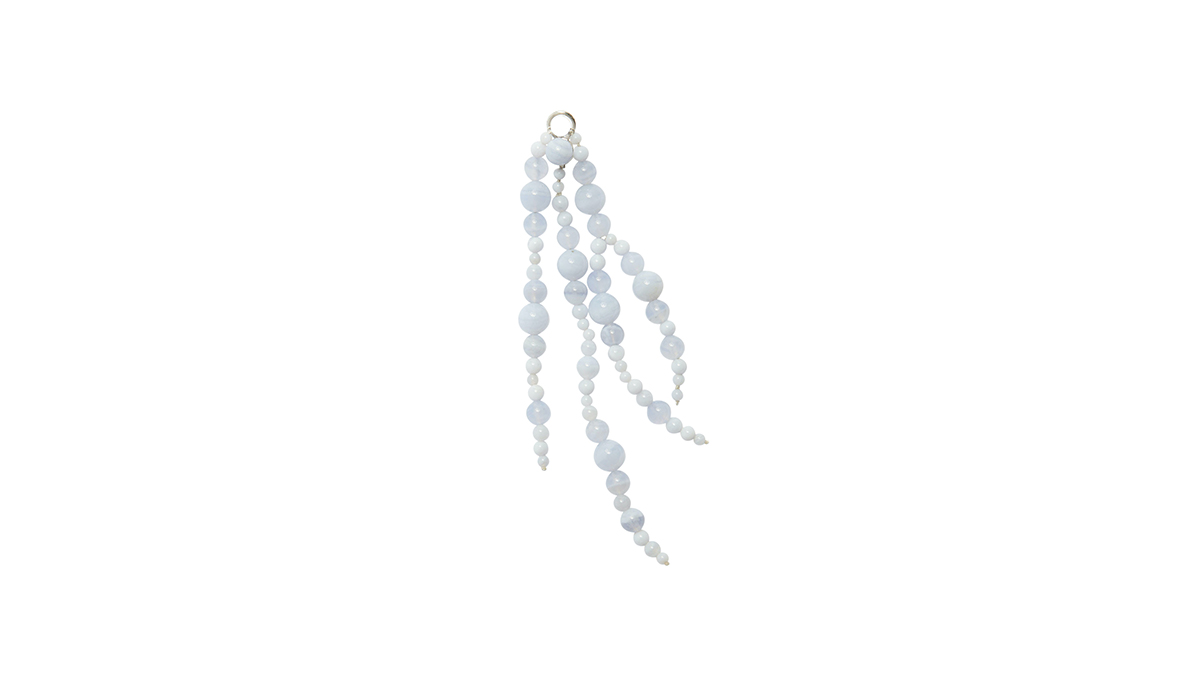 This earring, inspired by the poetic aesthetics of wisteria, is handmade in silver and chalcedony clusters.
---