---
Ideas, tastes and opinions about jewels from the Interior Stylist Kirsten Grove.
Diamonds, gold and emeralds are the best friend of Kirsten Grove, a talented Interior stylist who has styled and designed for clients all over the world. All her stuff is online on
SimplyGrove
, a very inspirational blog which was included as one of Domino's Best Design Blogs for 2016 •
You are an interior stylist and decorator. Is the world of jewelry inspirational for you?
I believe as a designer it is important to be trendy in all areas of life. At the end of the day everything is tied together: fashion, jewelry, design.
What kind of jewels do you wear?
I'm crazy about bracelets and rings, they give each outfit the perfect touch.
How do you choose the appropriate accessories for an occasion or an event?
I follow a few fashion bloggers via Instagram and will constantly revert to their photos, tips and tricks if i'm stuck on making a decision for my event.
Do you follow special rules on to wear different jewels?
To be honest I'm not following any rules when choosing jewelry. If I love how one thing pairs with another I'm going to rock it. To me, jewelry is a way of expressing who I am.
What characteristics should a jewel have in order to capture your attention?
I definitely like more dainty, not super bulky items. I love gold! Everything gold, especially with my skin tone it just works better.
Is there a particular gem or stone you consider a sort of talisman?
Right now I would have to say the emerald jewel! Every time I come across an emerald jewel or even the color of an emerald in the design world my jaw drops! •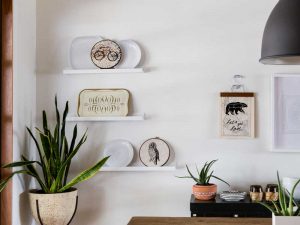 ---