All the stars of Chef Heinz Beck
---
German chef, Heinz Beck has been executive chef of the restaurant La Pergola in Rome since 1994. During a long and distinguished career, he has received numerous awards and accolades.
Under the guidance of
Chef Heinz Beck
, the Roman restaurant "
La Pergola
" was awarded two
Michelin stars
in 2001; in 2004 it was voted best restaurant of the year for the
BMW Guide
and in 2005 won its third star and five
Michelin forks
. The menu which the starred Chef offers at La Pergola is his most significant achievement through a winning combination of innovation and respect for the culinary culture marked by a passion for classical music, art and the inevitable raw materials.
The primary colors of Mondrian The colors of Mondrian are definitely an inspiration for the technique of impact in which chef Heinz Beck excels. Art works by the Flemish painter demonstrate a complexity that belies their apparent simplicity. Perpendicular lines and geometric fields in primary colors which characterize his works are the result of a continuous pursuit for balance and formal perfection •

Raw material
The culinary choices of chef Heinz are based primarily on seasonality and the individual taste of ingredients. Thanks to trusted suppliers who have followed him for years, the use of the very best raw materials on the market is guaranteed. Particularly artichokes, which never fail to feature on the chef's prized menu •

The four elements
Everything in the universe is arranged according to a precise balance, governed by cosmic laws. Originating from primordial chaos, the four elements are at the core of all things as well as the ingredients that are used in the kitchen, without which a dish could not be created •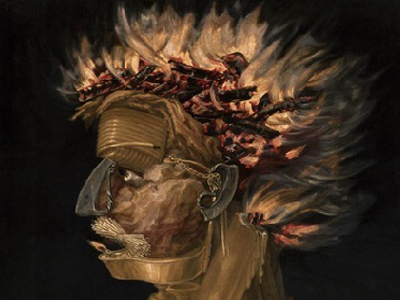 The Four Seasons by Vivaldi
Antonio Vivaldi was one of the most virtuoso violinists of his time and one of the greatest composers of baroque music. His best-known compositions are the four violin concertos known as The Four Seasons, a famous example of music based on a subject. The cuisine of Chef Heinz moves and is based on seasonal ingredients •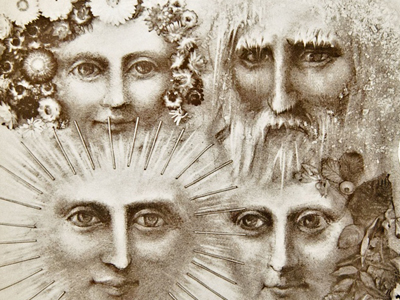 ---