Budri: the eyewear born from stones
---
The magic of natural stones gives birth to new sunglasses
Budri is the first eyewear line made with marble. The original, unconventional idea came about, almost by magic, in August 2011 in the Budri atelier during the production of Nat|f|Use – an interior collection created in collaboration with the designer Patricia Urquiola. A piece of marble was dropped by accident and the shape of the resulting fragment resembled a pair of glasses. This heralded the start of an increasingly ambitious, bold and sensational challenge: to forge marble into a wearable accessory and to transform it into a wafer-thin surface, shaped by skilled craftsmanship and fine technologies.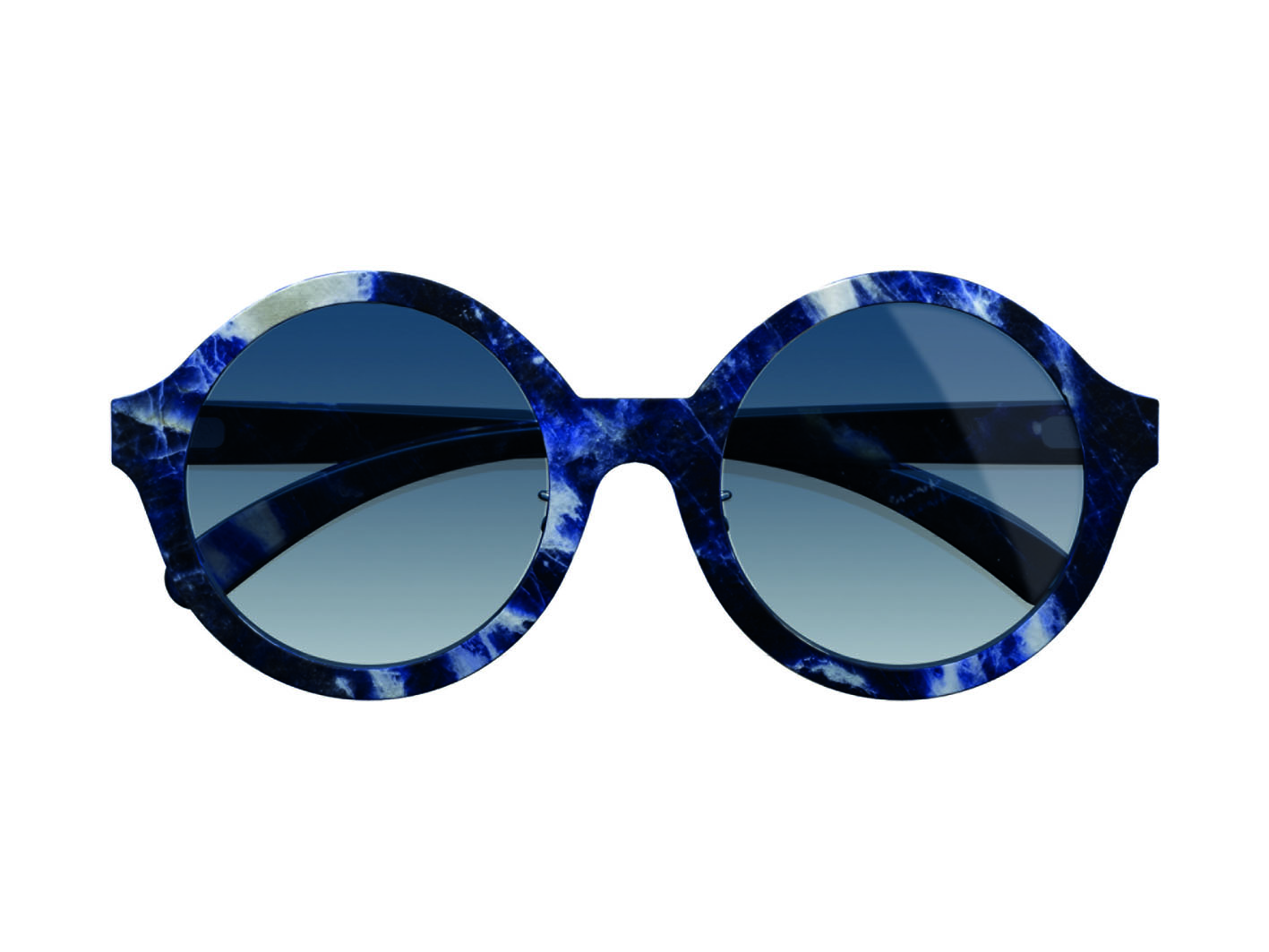 The Bubri sunglasses made with Lapis Lazuli
After two years of painstaking research, culminating in the in-house development of a specific production technology, Budri launches its exclusive and revolutionary collection of prescription and sun eyewear created in marble, onyx and semi-precious stones. Each frame is made from a single slab of stone, meticulously selected directly in the quarry and analysed with the aid of a next-generation scanner in the Budri workshop. The selected portion of marble undergoes a sophisticated milling-cutting process to produce a solid convex piece, from which the shape of the glasses frame is cut.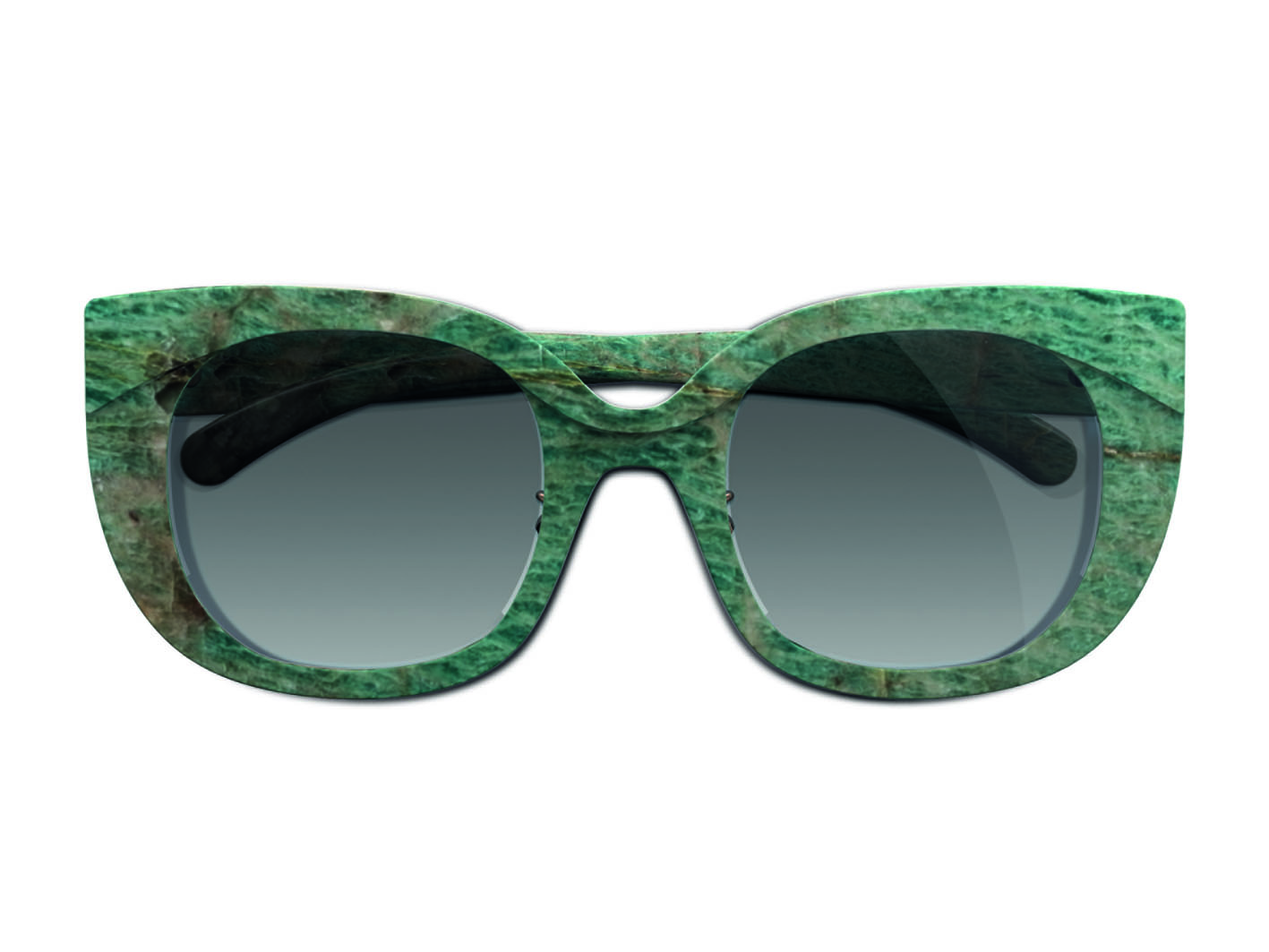 The Bubri sunglasses made with Amazonite
The first Budri Eyewear Collection comprises five models whose names are a clear tribute to the art of Italian sculpture and its greatest exponents: Donatello, Bernini, Michelangelo, Canova and Palladio. Proposed in nine varieties of marble from the world's finest quarries, including Amazonite from Patagonia, Portoro from the gulf of La Spezia and precious Lapis Lazuli from South Africa, the five shapes are available in the sunglasses version and two are also available in a prescription version.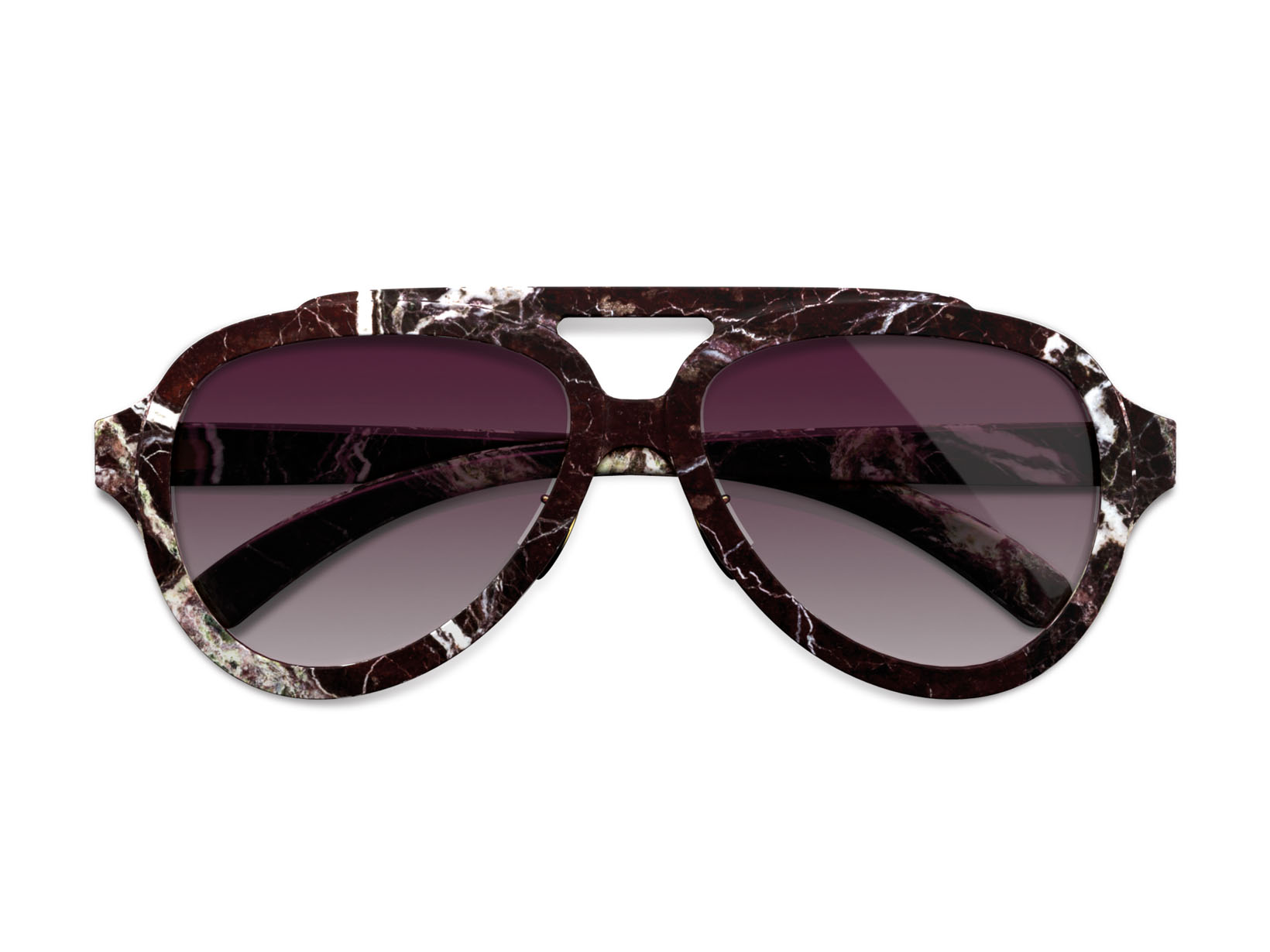 The Bubri sunglasses made with Levanto
---