---
Iris Apfel, Joni Mitchell, Carmen dell'Orefice, Linda Rodin: today the world of style has a new Olympus, strictly inhabited by silver- haired goddesses.
In 2008 photographer Ari Seth Cohen created the blog
Advanced Style
, to share, through his photographs taken on the streets of New York, the style and elegance of silver-haired men and women.  In those days, when the aesthetic was dominated by an ideal of beauty closely related to youth, capturing the look of older people was a brave if not a touch bizarre choice.
On the contrary, Ari Seth Cohen's idea ended up demonstrating how one can be fashionable and trendy at any age.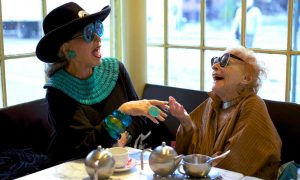 The concept soon turned into a cult phenomenon and gave way to a trend that has conquered literally everybody. Today, being more than sixty years of age is not a limit but rather a key to success.  Provided that you have style and character to flaunt.  Something demonstrated by a number of women with a strong personality and strictly salt and pepper hair who, thanks to a mix of originality, wisdom and charisma, have become a source of inspiration for the world of fashion and beauty.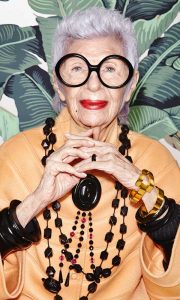 Take the incredible Iris Apfel, famous collector, interior designer and entrepreneur who, at the age of ninety-four (95 on August 29, 2016) continues to make her name through her unique image, seasoned with a good dose of stylistic wisdom and admirable irony.   With her oversize round glasses, already iconic, lips permanently dyed red and her eccentric jewelry, she collaborates with several fashion houses and lends her face to various advertising campaigns: she has been a model for & Other Stories, star of the documentary "Iris" by Albert Maysles, and in March 2016, the Parisian department store Le Bon Marché paid tribute to her eclectic spirit with an exhibition and temporary store, entitled "Iris in Paris".
Most recently, the unstoppable Iris has collaborated on a collection of technological jewelry  with the brand WiseWear and acted as an interpreter for the global campaign for the new Citroën DS 3.  It is during this last stint that she explains that someone once told her, 'You're not pretty and you'll never be pretty, but it doesn't matter. You have something much better. You have style. "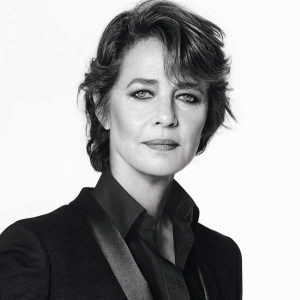 Charlotte Rampling by Francois Nars
Embodying the same philosophy, augmented by unrivaled charm, is Helen Van Winkle, known by her stage name Winkle Baddie, who has already become a true webstar. Ironic, irreverent and cheerful, she likes to wear colorful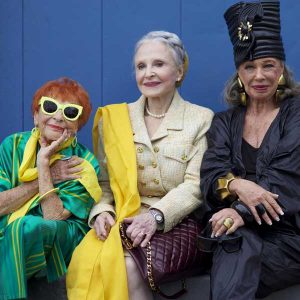 figure-hugging dresses, shorts and body suits.  Her Instagram account boasts 1.5 million followers and, at eighty-six, she is counted as a source of inspiration also by pop provocation queen Miley Cyrus. In a recent interview she said: "I'm in good health, I'm in good shape and I have reached a good age. I guess I should brag about myself. "
While charm, irreverence and a strong personality may turn out to be the winning ingredients in a society tired of aspiring to overly conventional standards of beauty, even glamour and talent seem to go beyond the passes of time and remain intact forever. This is demonstrated by singer-songwriter Joni Mitchell, born in 1943, who with her soft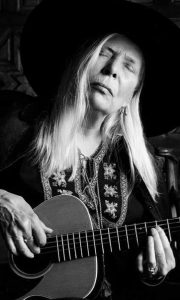 Joni Mitchell for Saint Laurent
tunics, long straight hair and sandals, was a symbol of the Californian revolution and the free spirit of the hippie culture. Over the years, she has maintained her charm and personal style so much so that she was chosen by Hedi Slimane as the face of Saint Laurent, for Spring Summer 2015. The designer said of her: "She has always been herself, there is nothing more chic than that."
Meanwhile, The Guinness Book of Records for the longest running model goes to Carmen dell'Orefice, born in 1931, 5'9 feet tall tall, with an aristocratic look, high cheek bones and long legs: a living legend.  Getting her first cover of Vogue in 1947, today she continues to work for the most important fashion houses. In 2012 she took part in a documentary created by the photographer and director Timothy Greenfield-Sanders for HBO, "About face: the supermodels, then and now", a film that explores the concept of beauty linked to that of old age.
And lastly, Linda Rodin, who has turned beauty into a real weapon in order to continue her success yet in a very personal way. A woman of simple yet impeccable style, her blinding white hair and boyish smile, she was the fashion editor for Harper's Bazaar, and style-edited the image of beautiful women such as Laetitia Casta, Madonna, Halle Berry, Gisele Bundchen and Adriana Lima. Now, at 67, she is a true beauty guru, thanks to her line of cosmetics Rodin Olio Lusso, sold in the best stores and loved by many stars.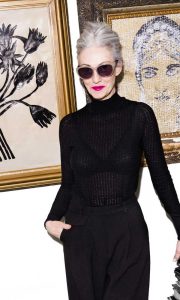 Linda Rodin, © Getty Images
Jeffrey W. Miller, journalist for The New York Times said of her: "About Linda, about any person with real style. They make you look at the world in a different way... and rethink everything. They know how to create tension." And tension, he added, "is what creates beauty."
A phrase that is clearly evidenced by the advent of a new concept of contemporary beauty whose borders go beyond age, to involve many more aspects of human nature such as intellectual honesty, good taste and self-awareness.
Text Antonella Reina
---