5Vie, among Art, Tradition and Jewelry
The oldest and most fascinating district of Milan is hosting some of Design Week's most exclusive events: the perfect place to discover contemporary jewelry collections and the most traditional goldsmith techniques
---
No cars, narrow streets, elegant buildings, the Cinque Vie (Five Streets) area in Milan's Old Town is one of the most historical and ancient of the city.
A place brimming with culture where, among workshops, studios and concept stores, the jewelry designers more inclined towards limited hand-made production, find their ideal setting for presenting their collections aimed at a niche clientele. For Fuorisalone 2018, the district comes to life with events and exhibitions that sparkle with value and creativity. Here are the must-see places in which to discover innovative enterprises and ancient goldsmith traditions.
---
Gold Art at the Service of Style @GioielliUnici
The same art (the one that creates jewelry through manual processes) interpreted in different connotations. The historical jeweler's Gioielli Unici, opens its doors to reveal how different artists 'make' their craft and their idea of contemporary jewelry. Besides creating its own jewelry in its production workshop, the store also provides 'unique' services: artists and expert goldsmiths offer their experience and sensitivity so that customers can personalize a jewelry item or bring a personal idea to life. (Via Cesare Correnti, 26)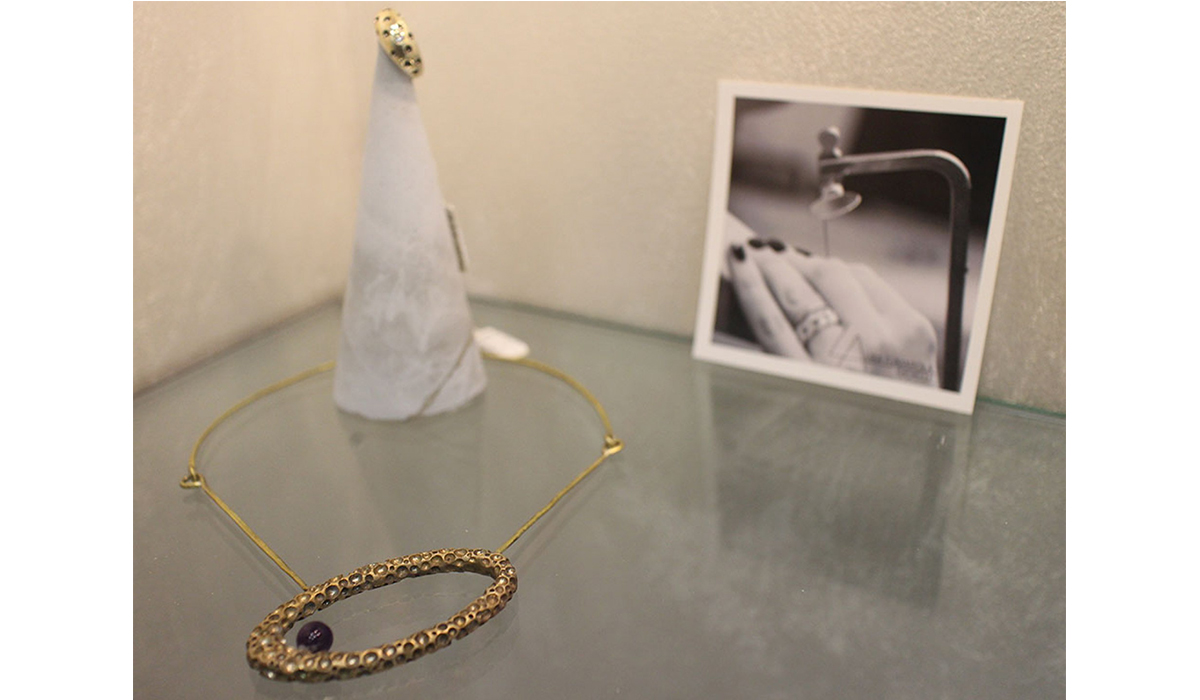 Alchemic secrets @AtelierVM
Atelier VM is an obligatory stop for those who find themselves in the area at any time of the year. An alchemic workshop, as Marta Caffarelli and Viola Naj Oleari, love to define it. Founders of the brand, they reveal the more poetic side of contemporary jewelry through their collections. Rings, stones, bracelets, pendants all become a sensation, a memory, a season, a person. (Via Cesare Correnti, 26)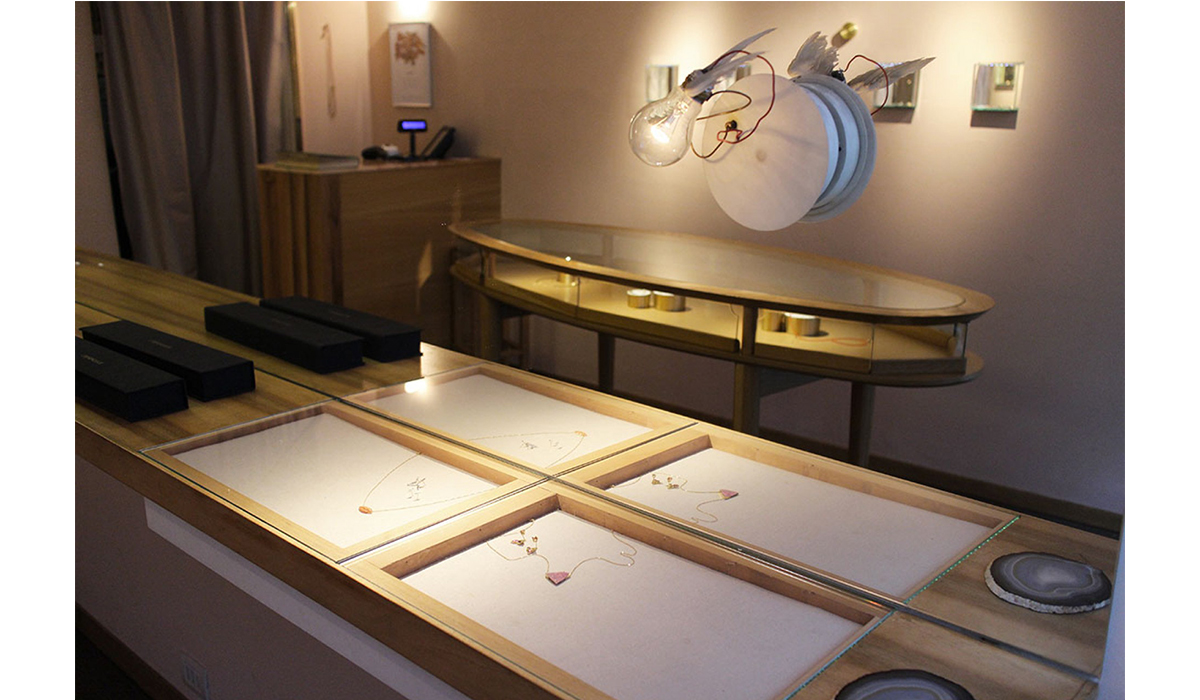 In Search of a Century-old Workshop @Gioielleria Merzaghi
The Merzaghi family has been handing down the art of making high quality jewelry, hand-crafted throughout every production phase, for five generations. At this ancient workshop, classic items as well as more contemporary pieces are created.
The ideal place for discovering how tradition and modernity can come together perfectly. (Via dei Piatti, 11)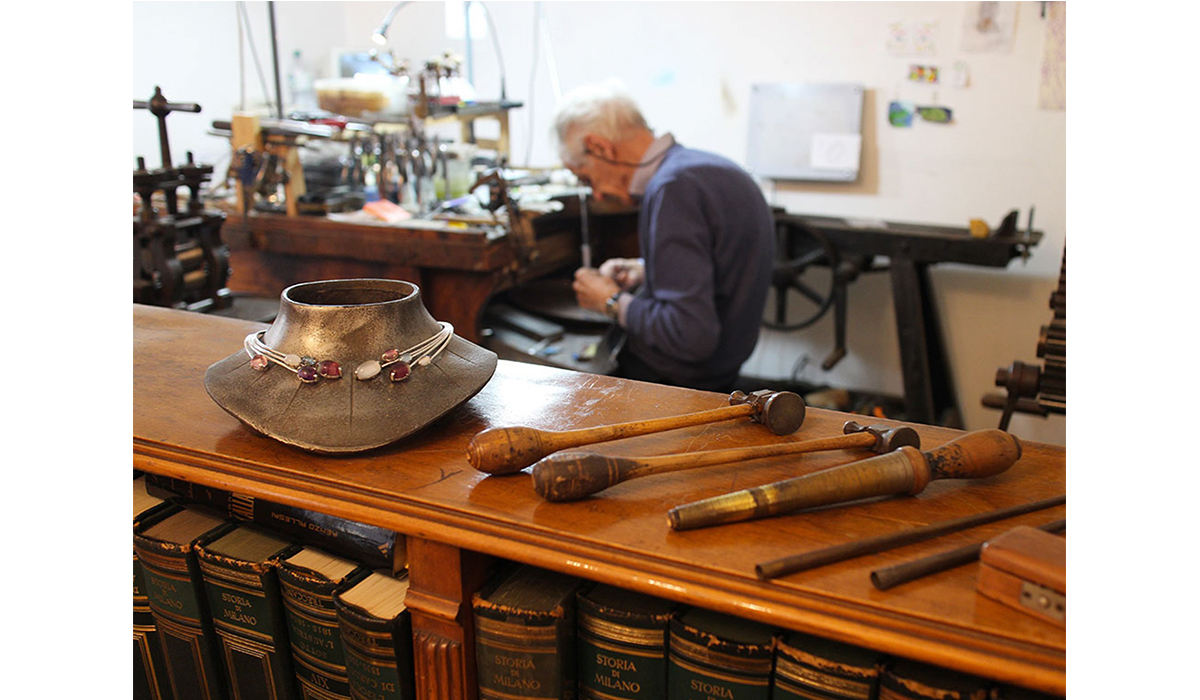 Naturalism @AtelierOMV
Jewelry as sculpture, items to be worn. At Atelier OMV, the arts merge through the creations of Osana and Madina Visconti, mother and daughter, who create works in bronze. For Fuorisalone 2018, the two designers will be showing the public their new collection of interior design objects and jewelry, inspired by nature. (Via Santa Marta, 13)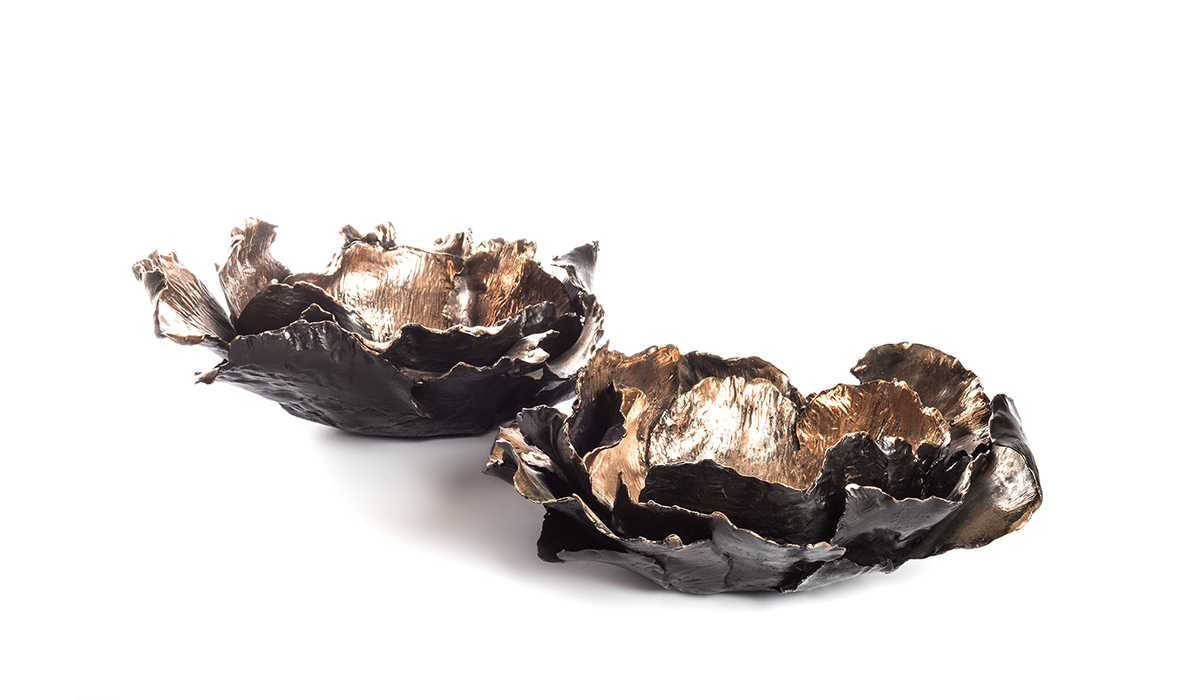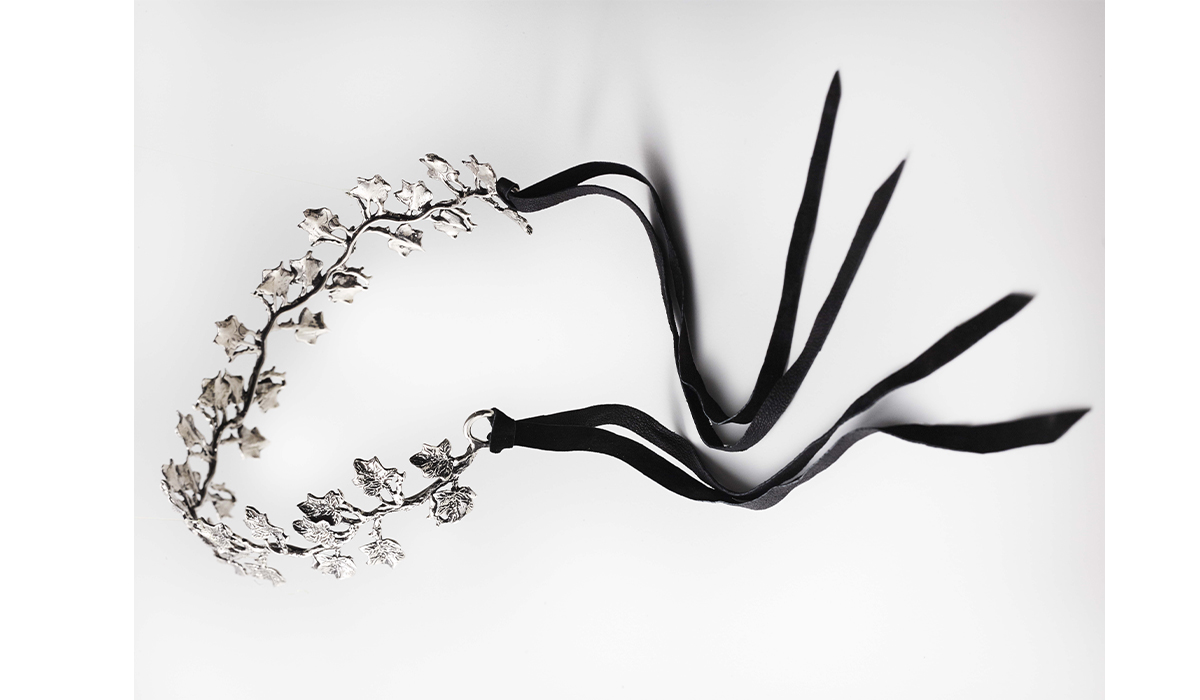 ---
The 'No Matter Matters' contemporary jewelry exhibition
The Adornment jewelry and contemporary art gallery is presenting No Matter Matters, an exhibition project that offers a vast scenario open to experimentation applied to jewelry. On display are the works of fourteen artists and contemporary jewelry designers whose creations feature the use of original and unusual materials not normally associated with tradition: from cement to resin, from synthetic materials to natural ones, from slate to cork.
Opening cocktail Wednesday April 18th from 6 pm; At Atelier Gold Black Style (Via San Maurilio, 4) - In the picture a work of designer Daniella Saraya: Re-Cover ring.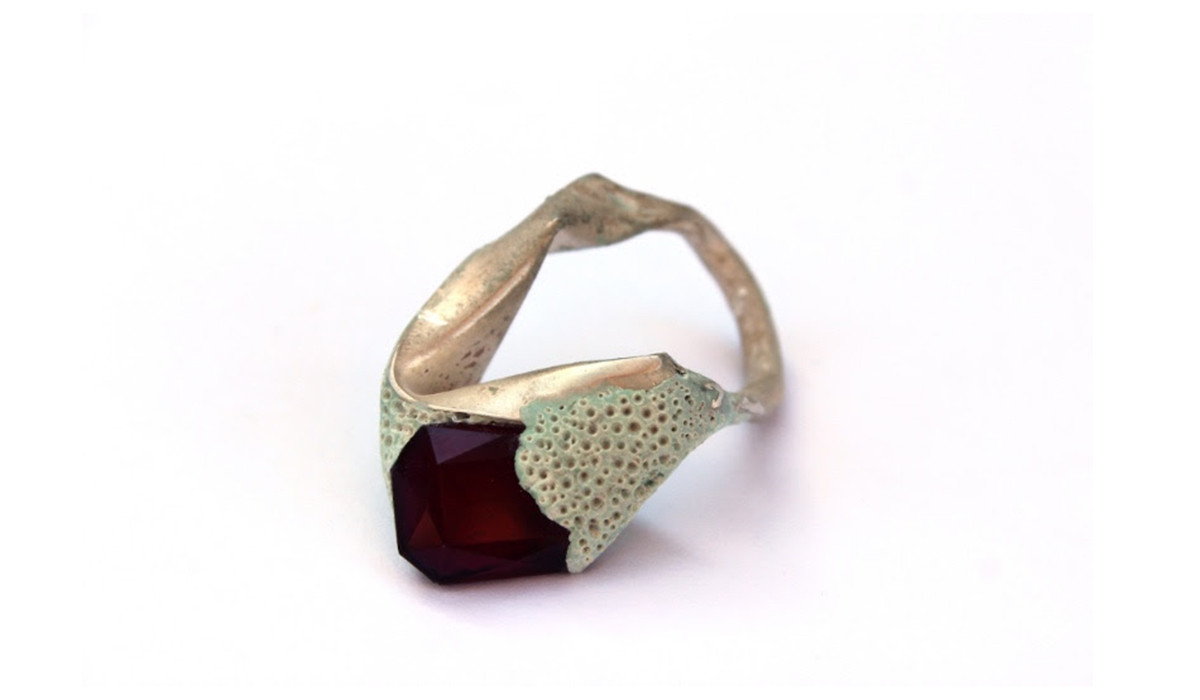 Homage to royalty @Pia Mariani
The Milanese jewelry designer, Pia Mariani, is opening her new showroom to visitors from 10 am to 7 pm every day of Design Week. To mark the occasion, the designer has created a special edition of Five, one of her most iconic items: a highly original ring that can be worn in five different ways. Given the exception, on 21st April at 9 pm, Pia will be revealing a work that is as extraordinary as it is creative: La Regina (The Queen). This very recent creation will be presented to an exclusive group of guests on the very birthday of Queen Elizabeth, the world's most authentic emblem of royalty!
(Via San Sisto, 99)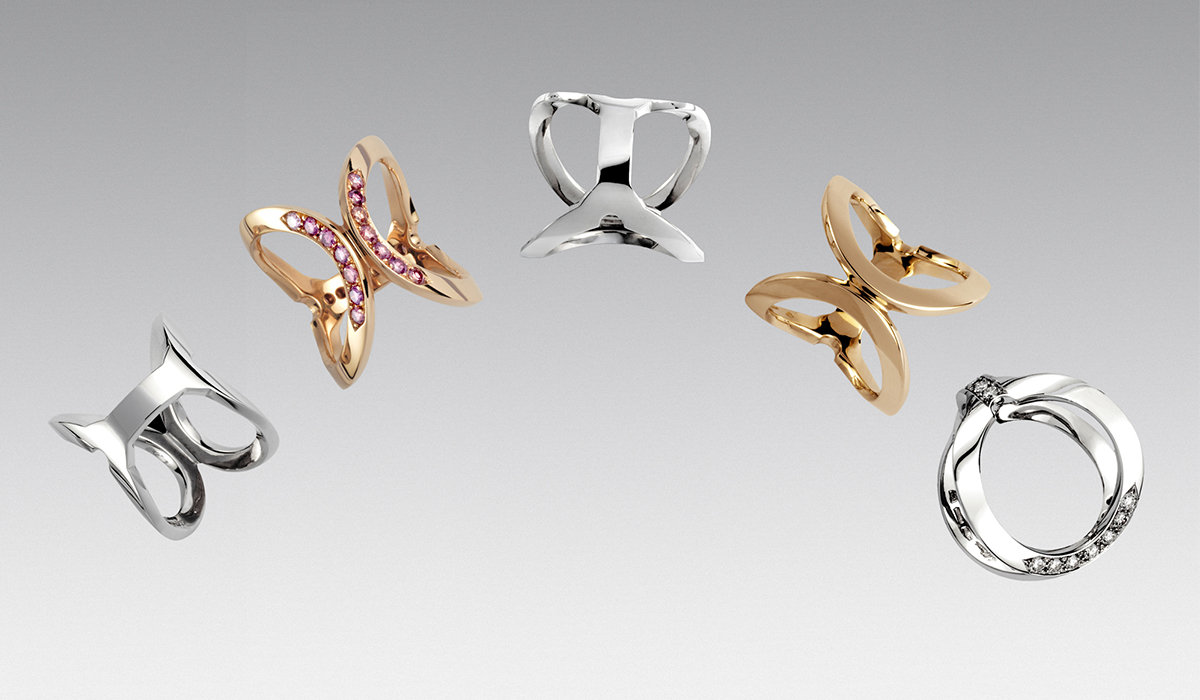 Popping over to Polynesia with Chiara Bnc
Chiara Passa is a jewelry designer and architect devoted to the study of raw materials and their subsequent re-processing that the shape of the item itself suggests. Fuorisalone will provide the chance to discover Rangiroa, her latest collection, inspired by Polynesia, a place that the designer holds dear. Through her jewelry, she has tried to re-evoke the sensations and atmospheres of a continent with a thousand facets, where flora and fauna explode, creating unimaginable combinations.
Opening 18th April, 6-11 pm; At Damaschino tessuti Arredamento (via Santa Marta, 13)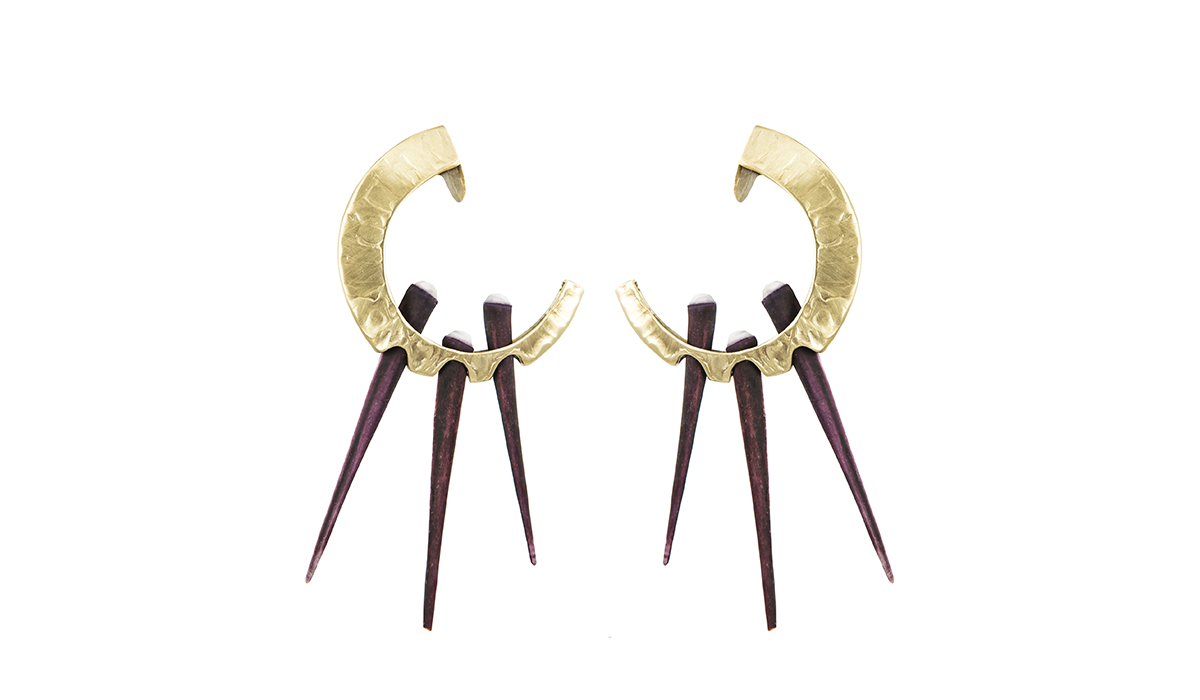 Beyond jewelry with Carlo Maria Pelagallo
Designer Carlo Maria Pelagallo expresses his strong bond with design through a special work that unites the world of jewelry with that of furnishing. Gothic is an item made of important materials: the white Carrara marble base with numerical control; the hand-made handle in varnished wood; the gold-plated bronze candle cylinder with integrated valve to adjust the height of the candle. A unique creation on display in a suggestive place - the Holy Mary of Grace Church.
Small Sacristy, Holy Mary of Grace (Via Caradosso 1, Milan)