---
A good friend is worth his weight in gold. And a beautiful piece of jewellery is the perfect way to celebrate the bubbly atmosphere of a social engagement: a cocktail with friends, sparkling conversation and the common quest for beauty and harmony.
Photography 
STEFANO CAMPO ANTICO
Set Design
ANITA SCIACCA
[ts_row] [ts_one_half]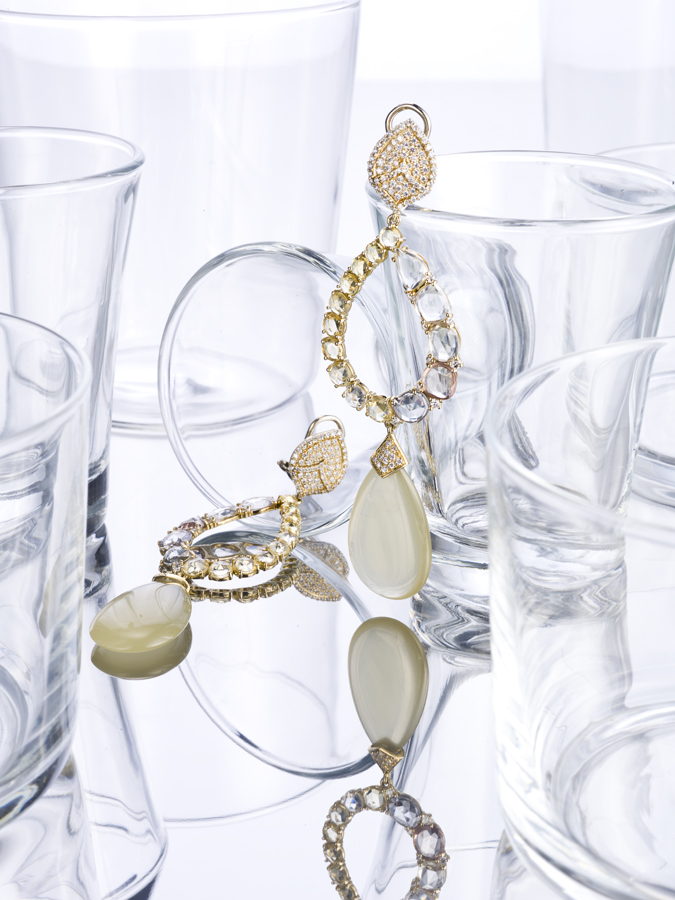 Enchanting JJewels. 'Arcobaleno' earrings:
yellow gold, sapphires and lemon quartz
L'incanto di JJewels. Orecchini Arcobaleno:
oro giallo, zaffiri, quarzo limone
[/ts_one_half] [ts_one_half]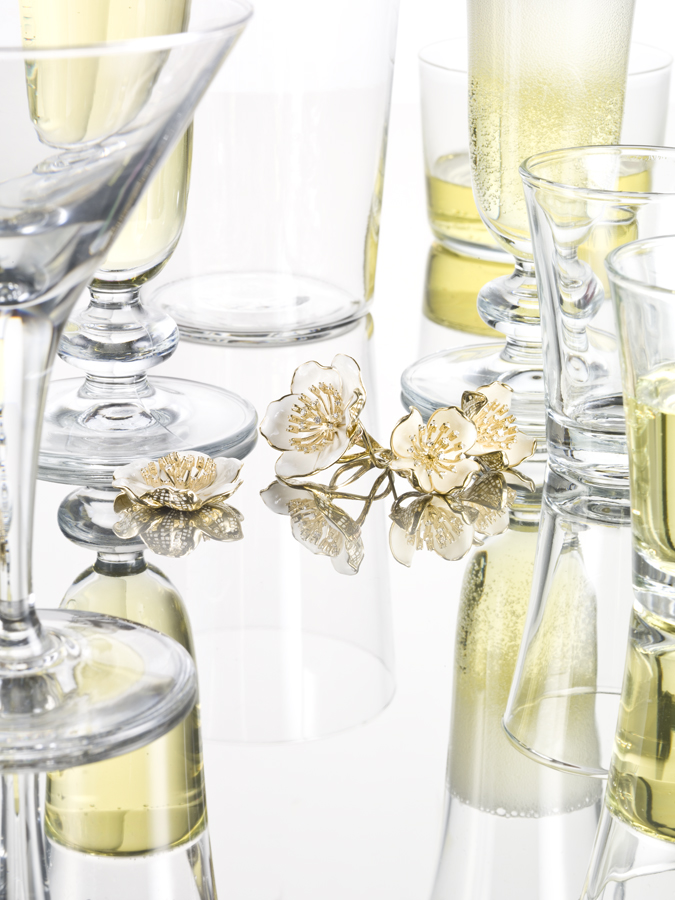 Roberto Bravo's love of jewellery.
Gold pendant, ring and earrings decorated with diamonds, sapphires and white enamel.
La passione di Roberto Bravo. Pendente,
anello e orecchini in oro, diamanti, zaffiri e
smalto bianco.
[/ts_one_half] [/ts_row]
[ts_row] [ts_one_half]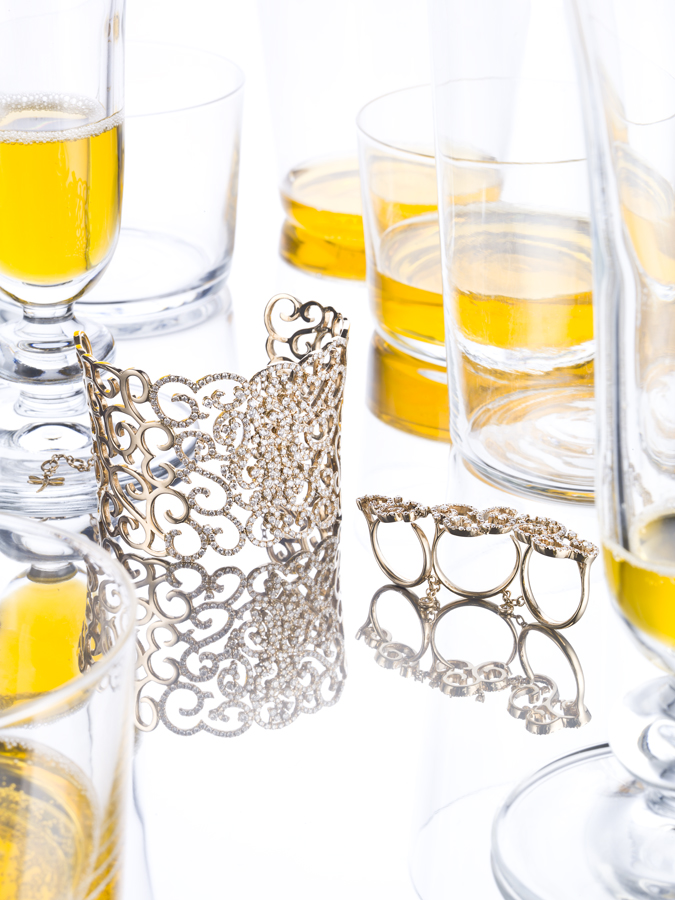 The Daphne collection by Casato Roma. 18-carat
rose gold bracelet and ring with diamonds.
La collezione Daphne di Casato Roma. Bracciale
e anello in oro rosa 18 kt con brillanti.
[/ts_one_half] [ts_one_half]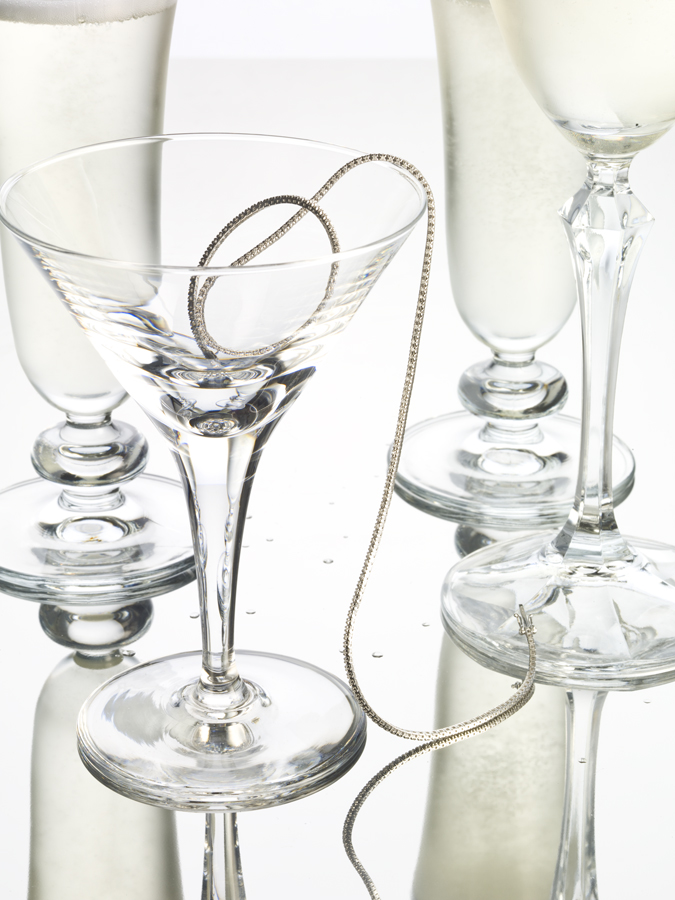 Crieri's goldsmithing mastery means that the
company is able to create the 'smallest' necklace
in the world: white gold and diamonds.
L'abilità di Crieri consente di realizzare
la collana più 'piccola' del mondo: in oro bianco
e diamanti 0,80 kt.
[/ts_one_half] [/ts_row]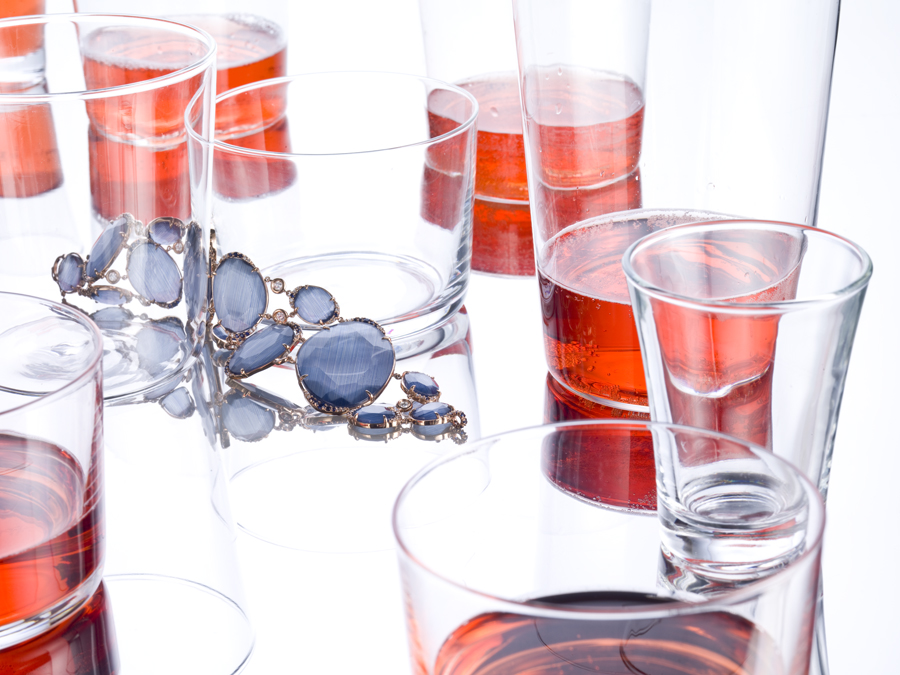 Spectacular Leaderline Milano. Bracelet from the
Optic Chic collection, denim fibre optics, blue
sapphires and white diamonds set in rose gold.
La spettacolarità di Leaderline Milano.
Bracciale collezione Optic Chic, fibre ottiche
denim, zaffiri blu e diamanti bianchi su oro rosa.
---