---
Every piece of jewellery has a past and tradition as well as appeal and desire. Goldsmiths use proportion to release subconscious meanings, metaphorical allusions and evocative double meanings.
Photography 
STEFANO CAMPO ANTICO
Set Design
ANITA SCIACCA
[ts_row] [ts_one_half]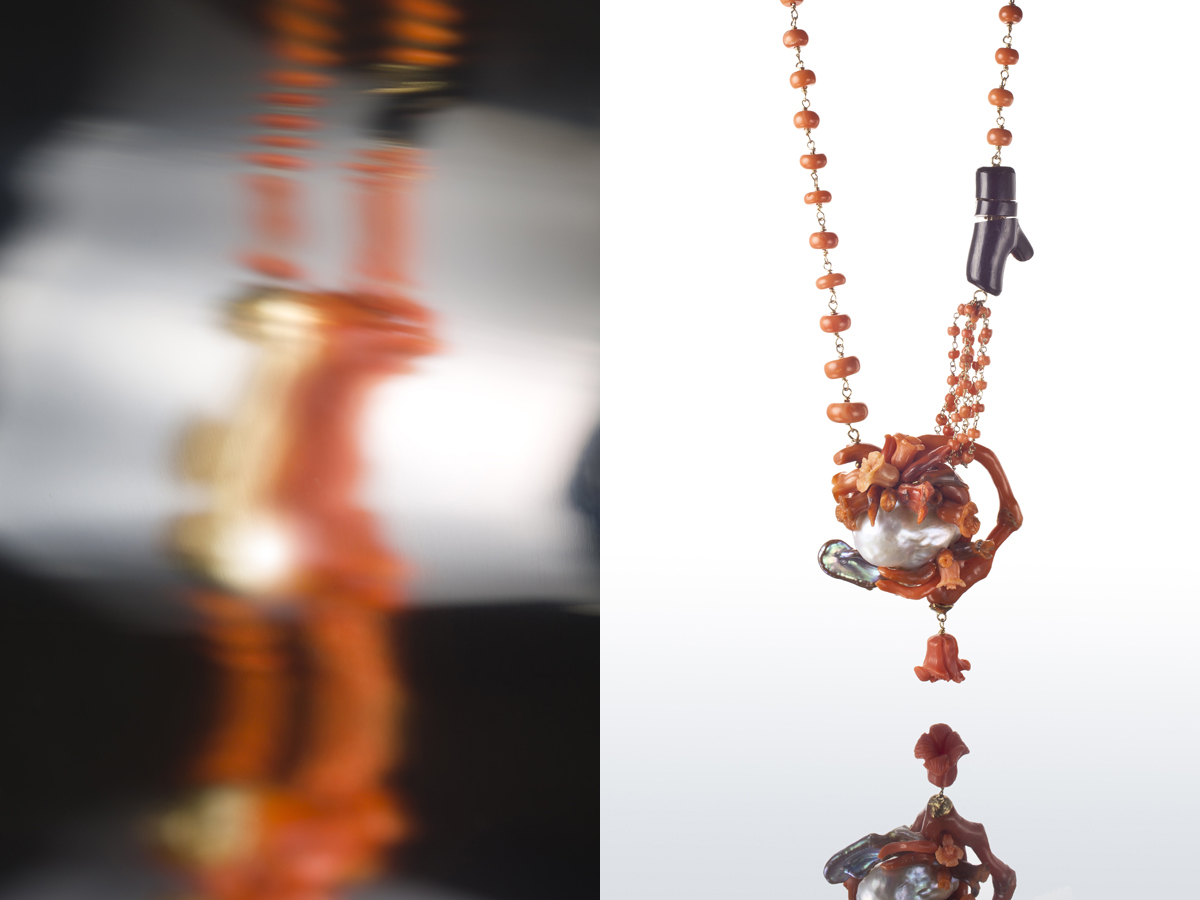 The 'Fiori d'acqua
di Oro' collection by
Sciacca. Sciacca coral
necklace with fossilised
coral, Australian pearls
and yellow gold.
Made by hand.
Collezione Fiori d'acqua
di Oro di Sciacc a.
Collana in corallo
Sciacca, corallo fossile,
perle australiane e
oro giallo. Lavorata a
mano.
[/ts_one_half] [ts_one_half]
This rose gold bracelet
and ring set with diamonds,
micro pearls
and tourmalines are
from the Mythos collection
by DML.
Della collezione
Mythos di DML,
bracciale e anello in oro
rosa con diamanti, micro
perle e tormaline.
[/ts_one_half] [/ts_row]
[ts_row] [ts_one_half]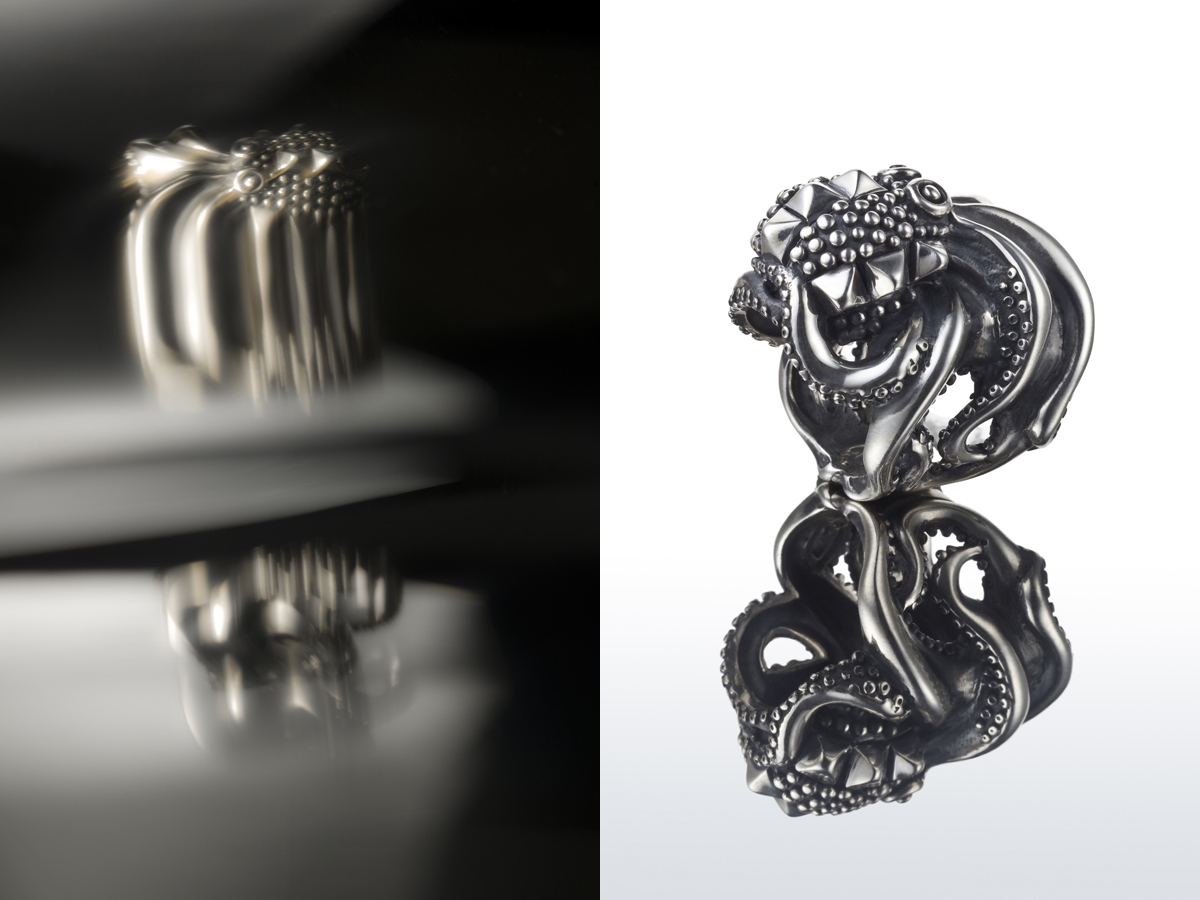 The 'rockmantici' animal
collection by Manuel
Bozzi. The handmade
925 silver ring is in the
shape of a studded
octopus.
La collezione degli
animali 'rockmantici' di
Manuel Bozzi. Anello
in argento 925 realizzato
a mano raffigurante
una piovra con corazza
borchiata.
[/ts_one_half] [ts_one_half]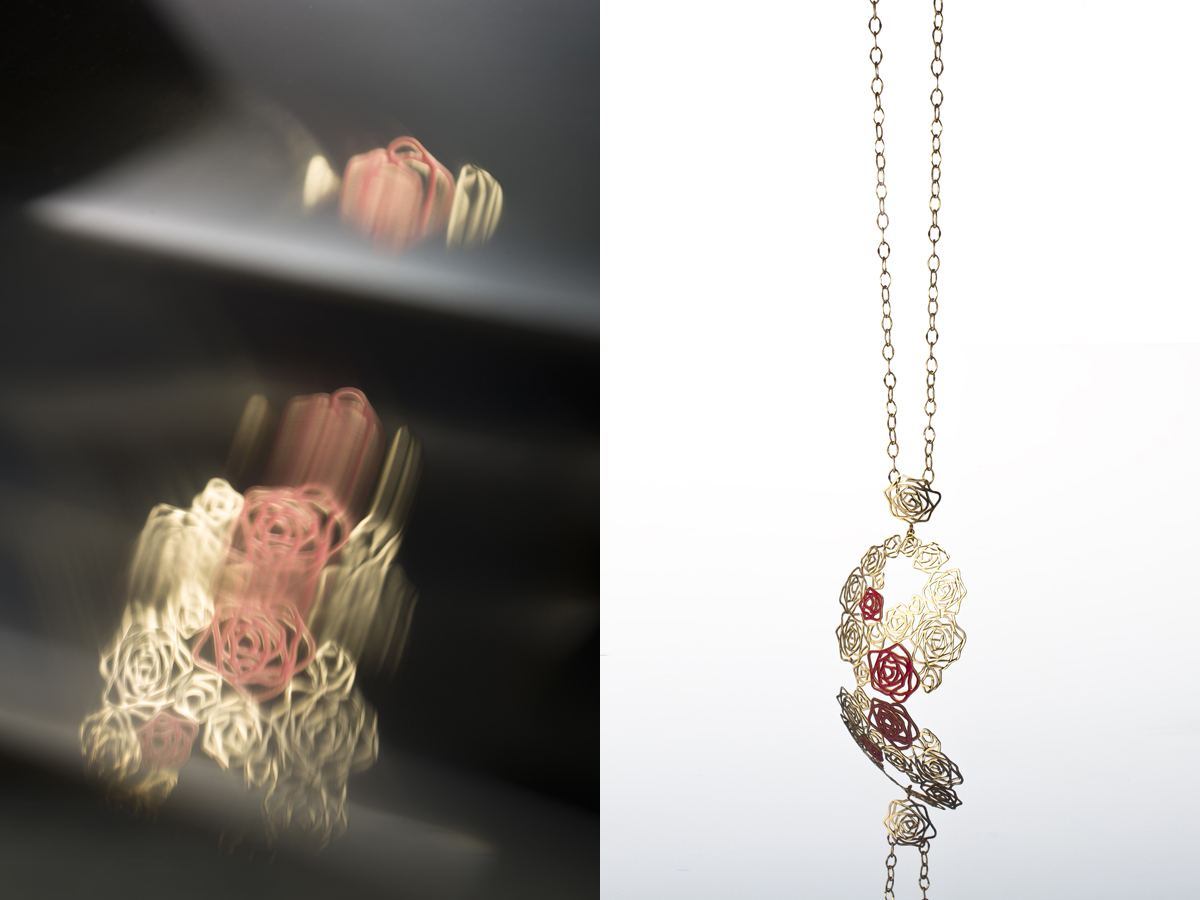 My Vice's original style.
Yellow gold necklace
with mirror-polished
details and enamel
decoration.
L'originalità di My Vice.
Collana in oro giallo
con diamantature e
decorazioni in smalto.
[/ts_one_half] [/ts_row]
---