---
Luxury as an adventurous journey in search of hidden treasures. Jewels coated with a seductive veneer of "experienced " elegance become the testimony of ancient pilgrimages towards distant shores.
Photography 
STEFANO CAMPO ANTICO
Set Design
ANITA SCIACCA
[ts_row] [ts_one_half]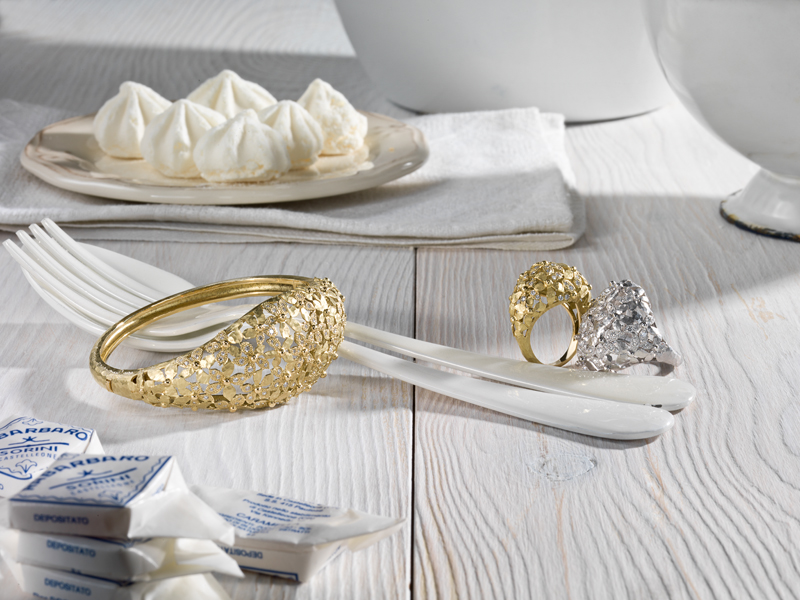 Bangle and rings from the collection Flora by Vendorafa Gioelli: an explosion of petals in 18kt gold , embellished with diamonds
Bangle e anelli della collezione Flora di VENDORAFA: una esplosione di petali in oro 18kt, impreziositi da diamanti.
[/ts_one_half] [ts_one_half]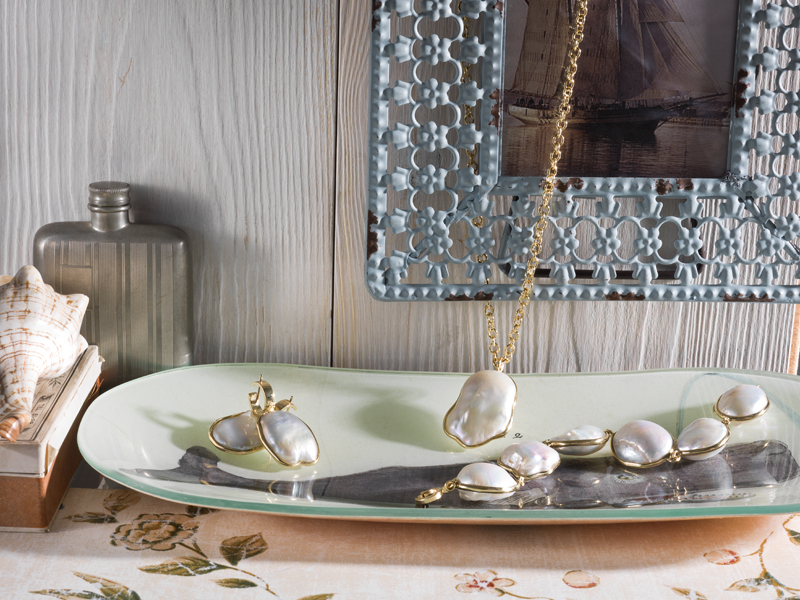 Earrings, necklace and bracelet in 18kt yellow gold and cultivated pearls by Evanueva.
Orecchini, collana e bracciale in oro giallo 18kt e perle coltivate EVANUEVA
[/ts_one_half] [/ts_row]
[ts_row] [ts_one_half]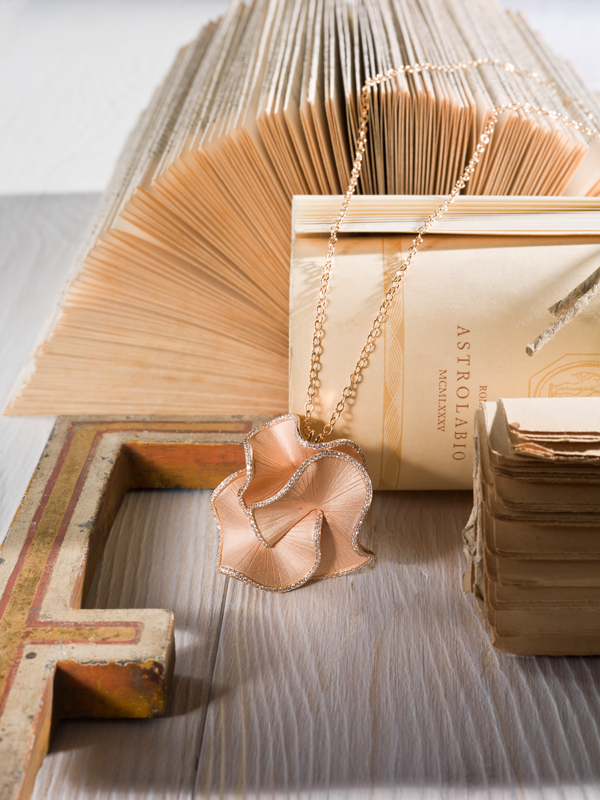 Rose gold with diamonds, Boheme Collection
by Anna Maria Cammilli
Oro rosa e diamanti nella collezione "Boheme"
di ANNA MARIA CAMMILLI
[/ts_one_half] [ts_one_half]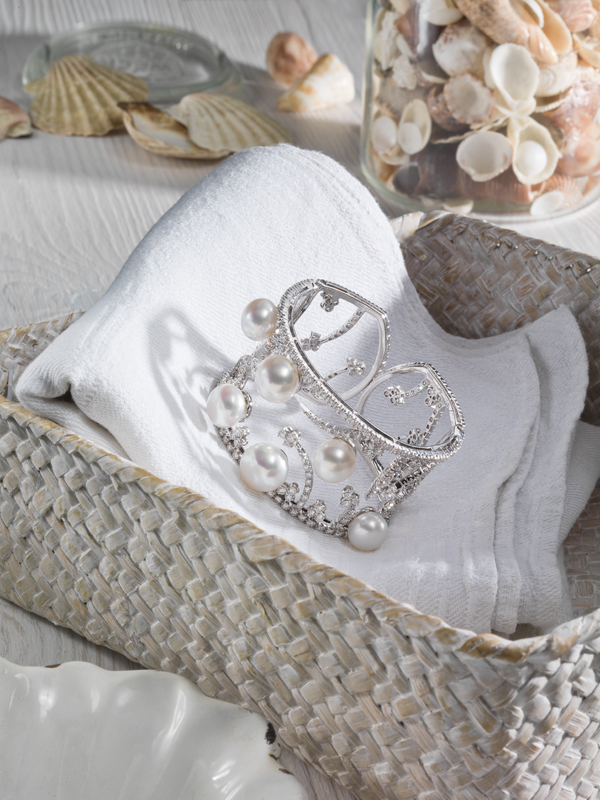 Bracelet in white gold, white diamonds,
Australian and South Sea pearls by Utopia
Bracciale in oro bianco, brillanti bianchi, perle
australiane e dei mari del Sud UTOPIA
[/ts_one_half] [/ts_row]
[ts_row] [ts_one_half]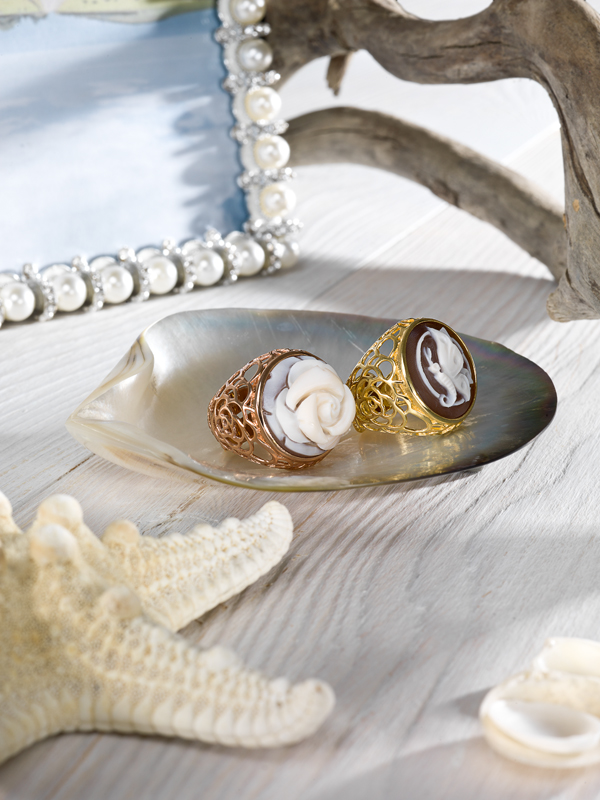 Rings with hand-engraved relief shell cameo.
Frame in gold plated 925 sterling silver,
all by Di Luca
Anelli con cameo inciso a mano su conchiglia
in rilievo. Montatura in argento 925 e platinatura
in oro, tutto di Di Luca
[/ts_one_half] [ts_one_half]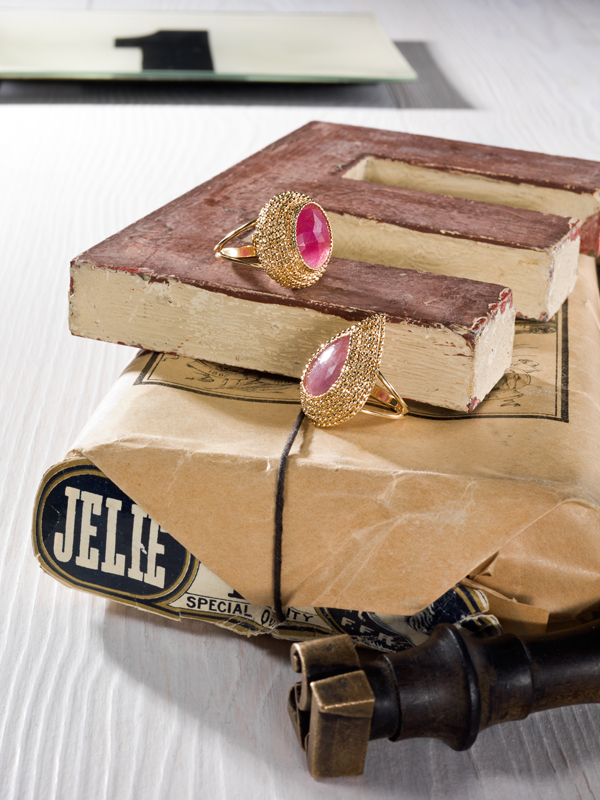 Rings in yellow gold with oval drop ruby
by Ronco
Nella pagina accanto: anelli in oro giallo con
rubino ovale a goccia di RONCO
[/ts_one_half] [/ts_row]
---