Brooches: A New Wave
From our September Issue a focus on three different brands that reinvented the way to wear brooches
---
Inspired by the animal world and the African deities, the three signed brooches by
Rokus London
,
Chaumet
and
Beatriz Palacios
have different characteristics but are distinguished by a strong common point: a new way of being worn.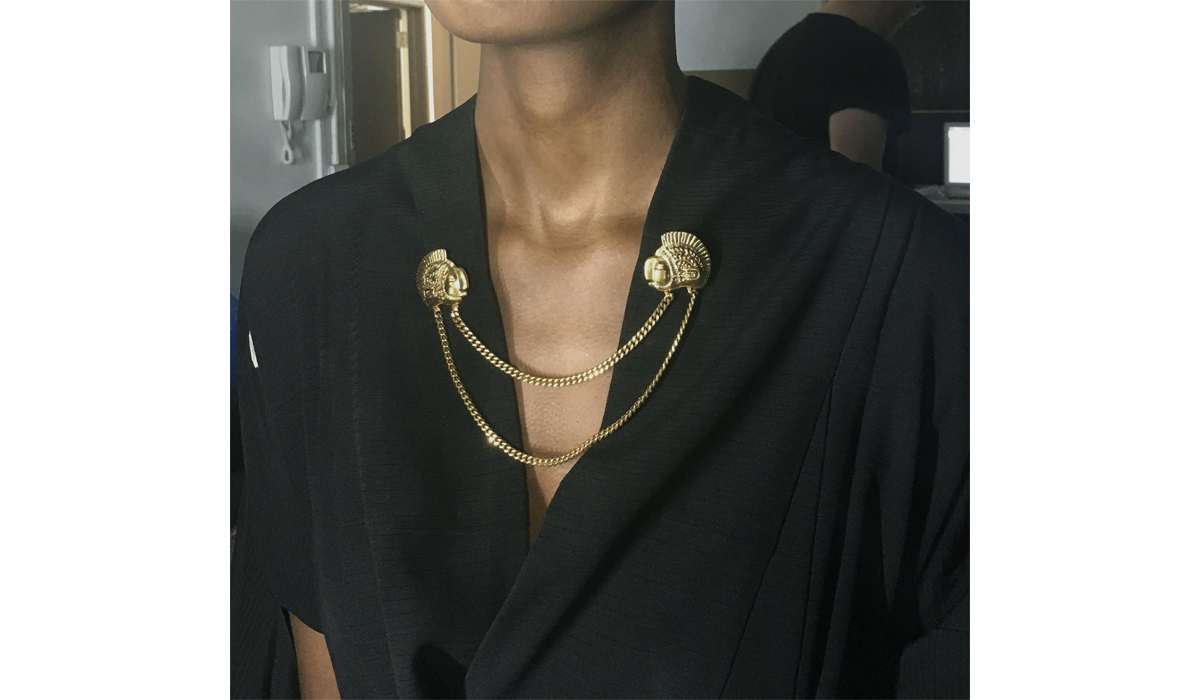 ROKUS LONDON
It brings to mind the classic pocket watch, but the true inspiration for the
Plenty Plenty brooch
comes from gigantic
Nimba masks
: busts of the goddess of fertility, representing, in Guinea, abundance and fertility in women.
Rokus London
has translated the powerful symbolism of western African into a jewel with an artisanal feel but that is, at the same time, city- ed and truly versatile. Actually, the uni- sex brooch can be worn in different ways: on a lapel or the pocket of a jacket or on the shoulder to bring a military or vintage touch to the look. It can even be used to cinch the waist of dress.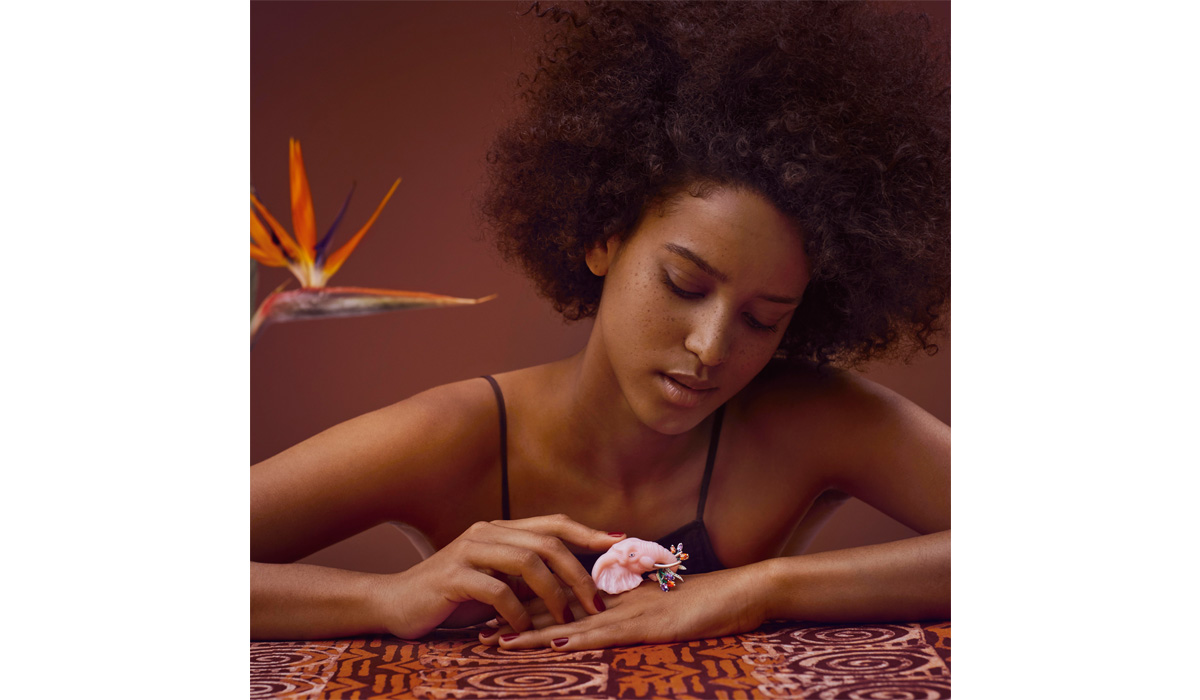 CHAUMET
It is a piece to be pinned on as well as a small sculpture to be admired. The
Espiègleries brooch
is one of the small masterpieces from
Trésors d'Afrique
, a new collection from Chaumet that celebrates Africa and its lush nature. Yet this collection doesn't lack in humor to o er a lighter, more impertinent interpretation to the luxurious world of haute joaillerie. Designed by Kenyan artist
Evans Mbugua
, the brooch faithfully reproduces an elephant determinedly carrying a precious bouquet of flowers with its trunk, making for a delightful image whereby the allure of wild Africa meets the sweetness of a kind gesture.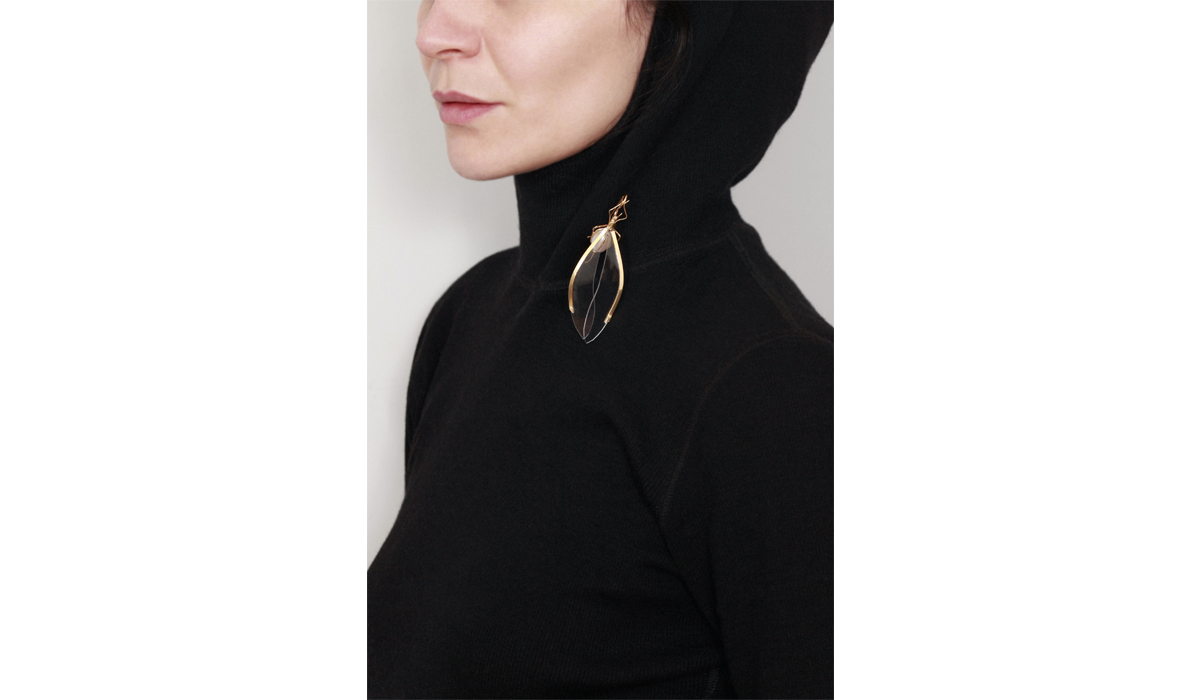 BEATRIZ PALACIOS
We are used to seeing them on the lapels of jackets, but today, designers are using their creativity to o er up new, unusual places for wearing brooches. They have become an original detail to adorn a collar, decorate a jabot, or bring sparkle to the hair or a belt.
Beatriz Palacios
, a jeweler from Madrid, o ers an incredibly contemporary version: her creation reinterprets the classic form of a large vintage brooch using vermeil, freshwater pearls and recycled clear PVC. The result? An accessory that looks like
a futuristic insect
, which can be worn on all kinds of out ts, even the most simple.
---