EDIT: Bold Contrast
A research of special earrings decorating the profile of the ear with their unconventional shapes
---
Nordic Curves
With their large oxidized silver boules, these Opposition earrings by Ninna York decorate the entire outer profile of the ear. Like every item created by the Danish designer, who has made silver her stylistic code, these earrings are also hand-made in her Copenhagen workshop. In fact, Ninna is a talented goldsmith who, through sculptured shapes, adds an audacious touch to the typical minimalism of Nordic design.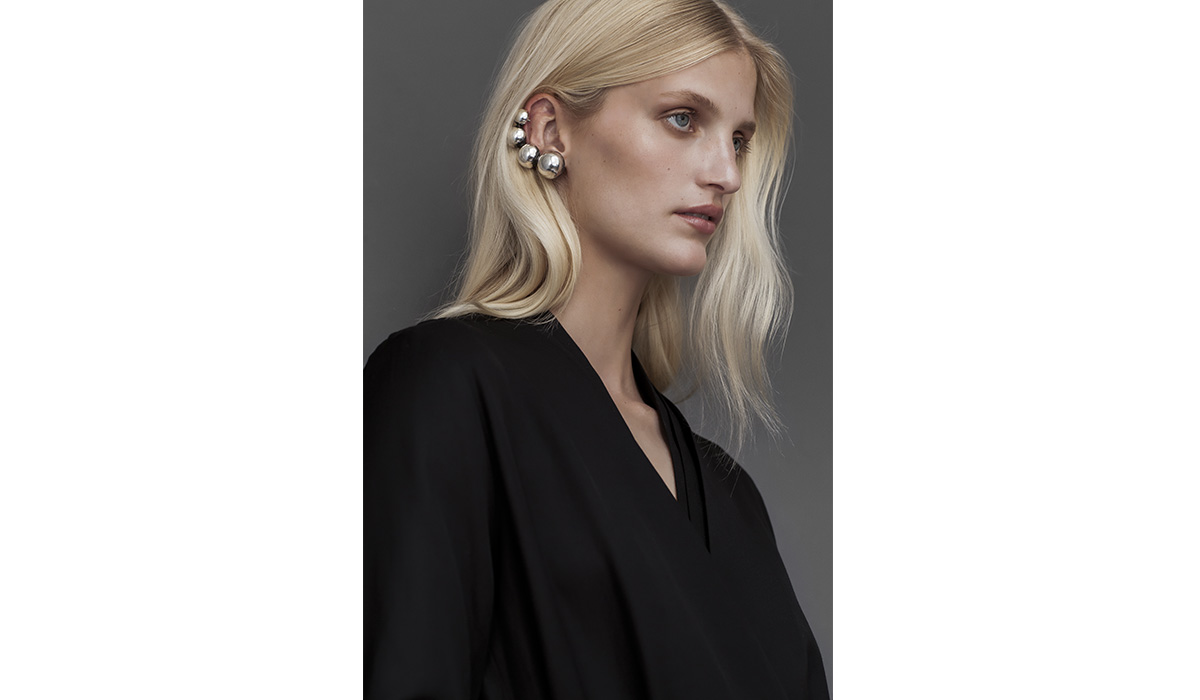 Oxidized 925 sterling silver earrings, Ninna York.
Flip and Turns
Exploring the relationship between body movement and jewelry is one of Marco Panconesi's prerogatives. Only at his second collection, the Paris-based Florentine designer is already making a name for himself. His jewelry stands out for its design which, besides being extremely contemporary, reveals interesting multi-functionality. Like the Upside Down hoop, circular earrings with wide lines that can be worn either in the classic way or upsidedown, and even together, for a guaranteed "wow" effect.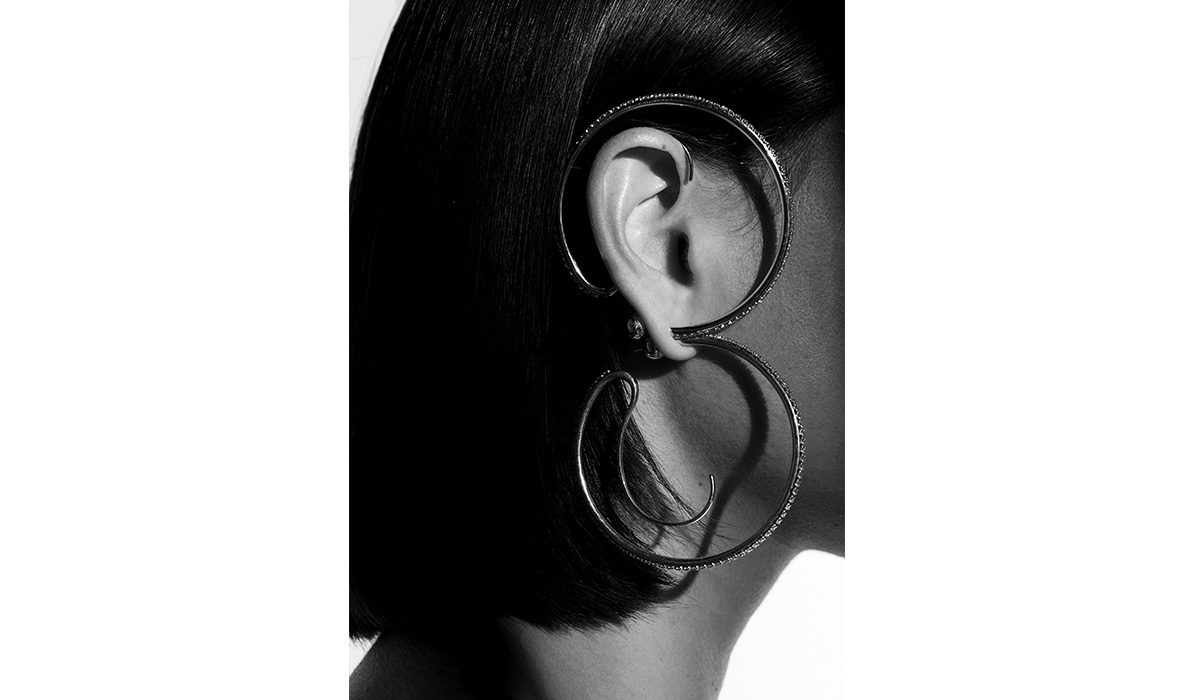 14k gold vermeil Upside Down hoops, Marco Panconesi.
Precious Swirl
Pola Zag is used to working with materials like steel and brass: «They offer the chance to create designs that are always new. What I most love about the jewelry I make is that no one piece is ever like another because they are all hand-made», says the Polish designer. Her brass and silver-plated earring stands out due to its large "pinwheel" shape: a model in which Pola has skillfully managed to calibrate the largeness with a particular sense of delicacy.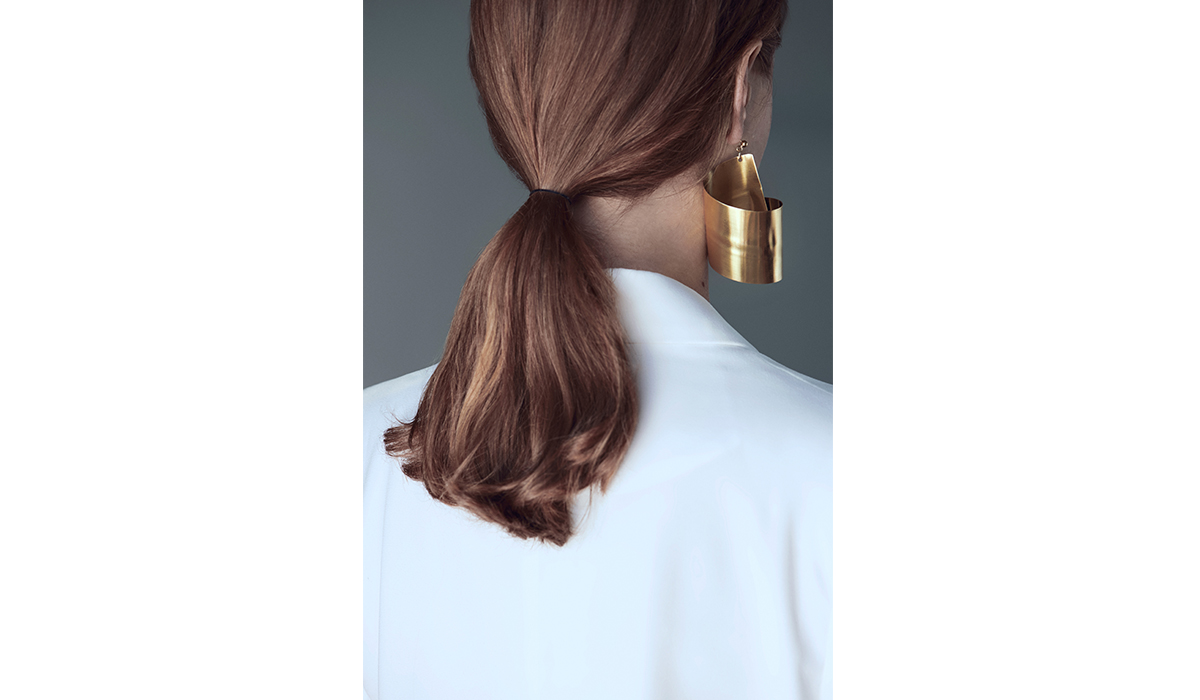 Brass and gold plated silver earring, Pola Zag.
---