---
The Pod Stud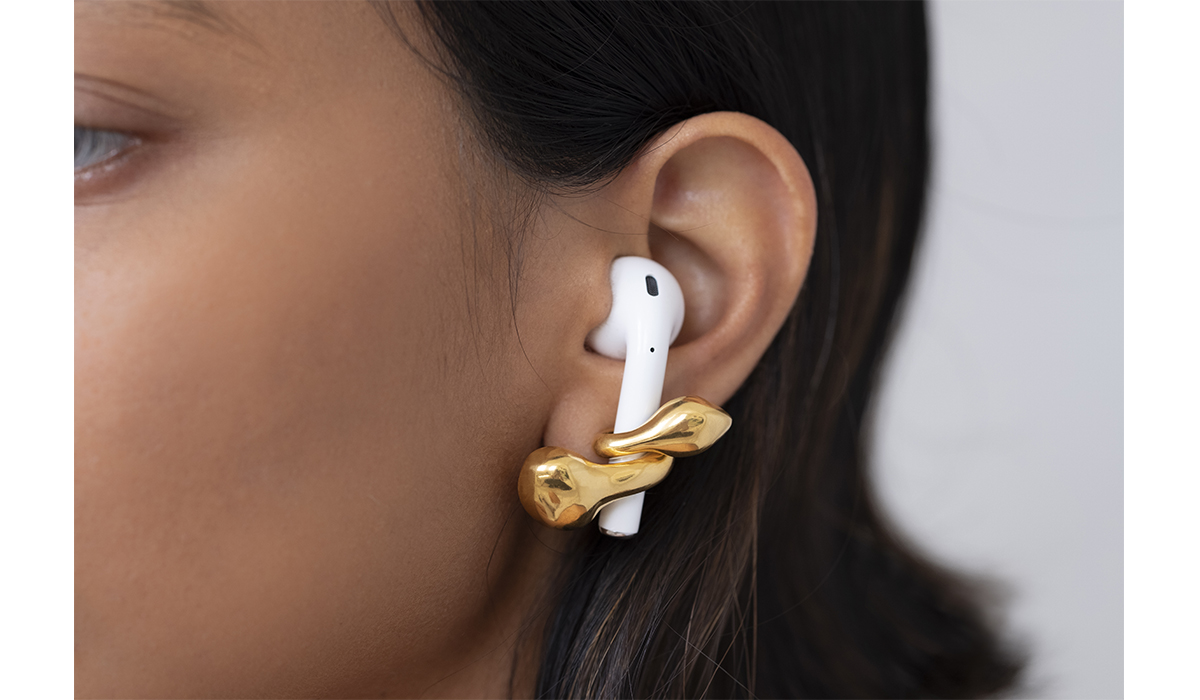 Pebble Pods in 22k gold gloss sterling silver, Misho.
Create an item of jewelry that makes using technology easier? A successful idea for Suhani Parekh, creative director of the Misho brand. The designer has created Pebble Pods, a pair of gold-plated silver earrings designed specifically to keep Airpods, Apple's now iconic wireless earphones, in place. Featuring a functional and elegant design, they are a stylish addition for those wearing the earphones and make them easy and safe to remove. And that's not all. The earrings can also be worn on their own.
Edgy Earphone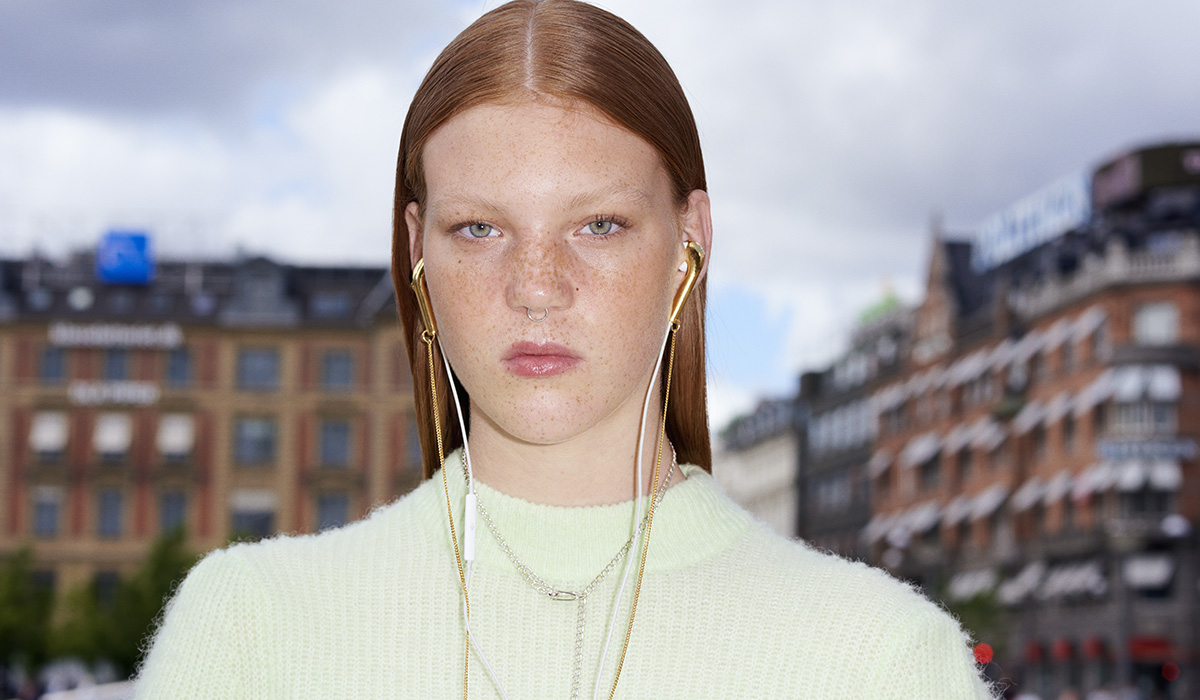 WE Chain W 2 Earphones in 18k gold plated sterling silver 925, Vibe Harsløf.
Nowadays, while, in providing the best possible sound, an audio device can look like a technological item of jewelry, here jewelry transforms into earphones to be worn purely as decoration. Danish designer Vibe Harsløf, known for her minimalist style, brimming with urban influences, has created an entire unisex collection. Called WE Earphone, it includes a series of silver or gold-plated silver earrings and necklaces whose recurring theme is precisely earphones which have now become an indispensable accessory of everyday life.
Retro MP3 Player

Aloy metal Aux earcuff, Earon.
Rather than truly technological, creations by Earon are original and ironic. The name of the brand, founded in 2019 by Artem Ansheles, a Russian-born actor and model who lives and works in Hong Kong where he is a venerable celebrity, was not chosen at random. Earon, in fact, as the word suggests, focuses on creating accessories to be worn as earrings, inspired by an industrial look and everyday objects. Including Aux, an "earring" that embraces the ear and offers an extremely detailed design of an earphone for an MP3 player.
---