Edit: How to Wear Wrap Rings
---
Pearl Pods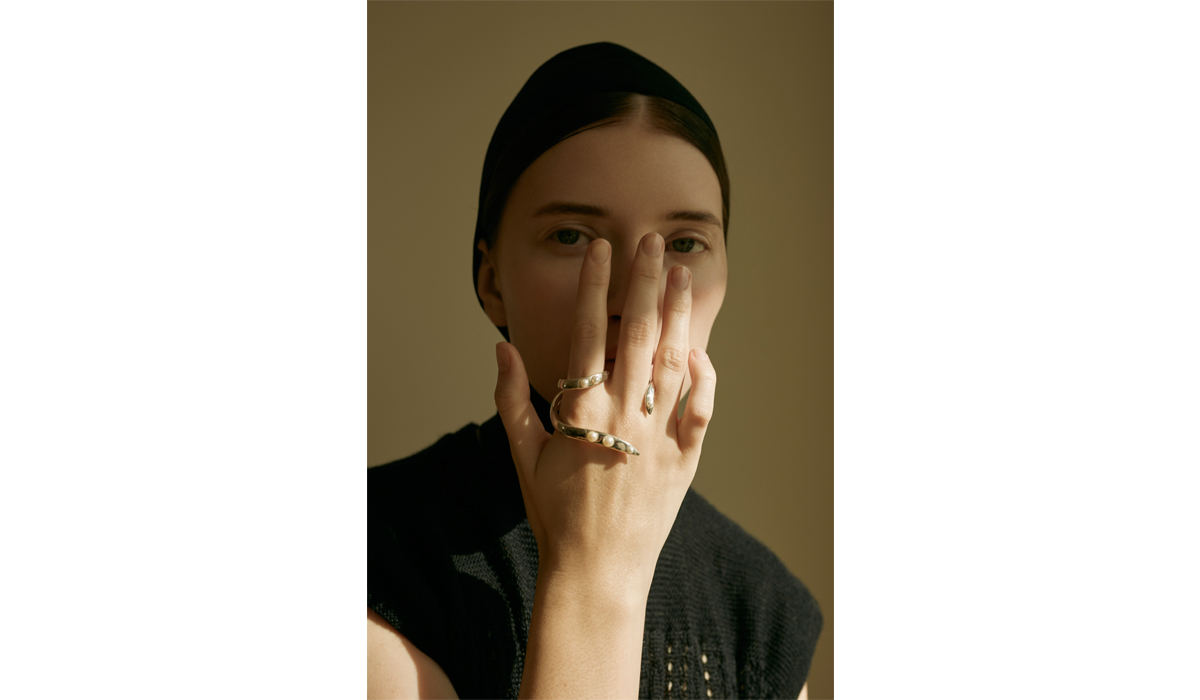 Sterling silver Eadie ring with freshwater pearls, Anne Manns.
Silver-plated gold and freshwater pearls. Eadie is a double ring with sinuous lines, which is part of The Pea 01 collection, the latest creative endeavor from Anne Manns. Worn on the index finger, it extends along the palm and knuckles. Freshwater pearls stand out along the contours of the piece as a sophisticated interpretation of pea pods. The designer from Berlin took inspiration from memories of her childhood garden, which was always full of seasonal fruits and vegetables.
Emotional Twirls

Sterling silver Ninia nail ring with brown diamonds, Gaelle Khouri.
Power. This is the first word that comes to mind when one sees the wrap rings created by Gaelle Khouri, as "Ninia". The enigmatic appeal of silver along with the ancestral spirit of brown diamonds come together in sculptural, snaking shapes that wrap around the finger like deeply rooted feelings. Accessories that go beyond pure aesthetic decoration, to increase the self-confidence and awareness of the wearer, bringing out the most seductive sides of one's personality.
Sinuous Lines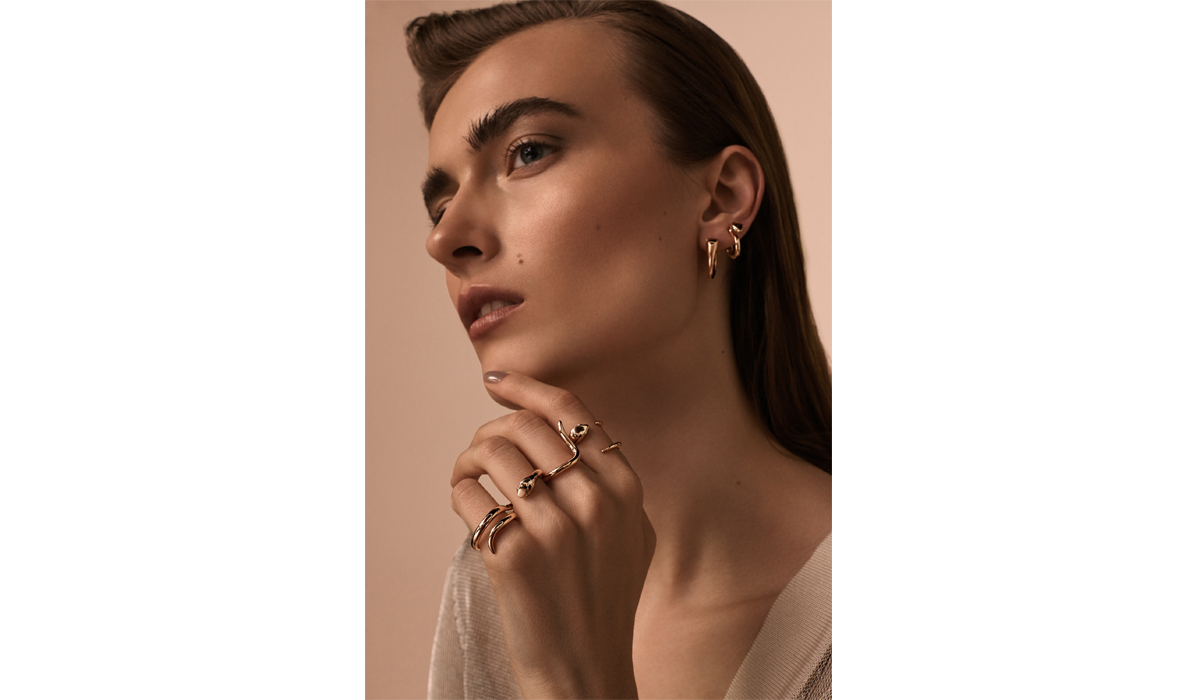 Gold double rings, Reptilia collection, Tabbah.
Simple, minimalist as well as subversive. The new rings from Tabbah seem to "court" the fingers of the hand, as sinuous as a snake. Designed to go around one or two fingers, they come in gold and feature small sparkling gems. Part of the Reptilia collection from the historic Lebanese brand founded in 1862, this is a contemporary interpretation of one of the iconic shapes in jewelry, the snake, which still has appeal thanks to its symbolic strength.
---