New Edits: The Liquid Effect
Yan Jiang Studio, Annika Inez and Agustina Ros: three young names who, through research and experimentation, create jewels with a liquid effect. How? Mixing alternative materials, bio-based resins and blown glass, with gold, silver and gems
---
Translucent and Delicate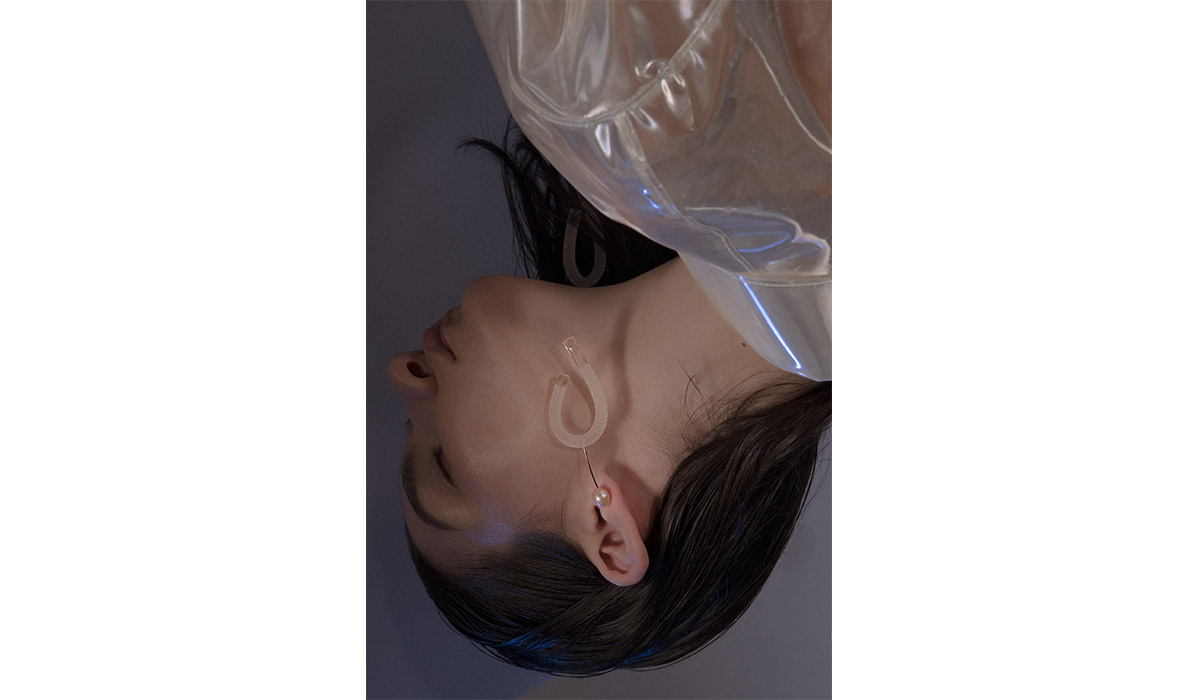 Rope Outer - Almost earring in handcrafted resin, fresh water pearl with gold filled link and rose gold plated sterling silver stud, Yan Jiang Studio.
Capturing the authenticity of unconventional materials and bringing that to jewelry – this is what drives Yan Jiang, founder of the Yan Jiang Studio, brand launched in Zurich in 2019. For her second collection, called Rope, the Chinese designer interprets the natural texture of the material using bio-based resin, which is eco-friendly. Jan works with it and dyes it by hand to make it unique. The freshwater pearls and details in rose gold and silver make each of the earrings in the collection all the more precious.
Water Drops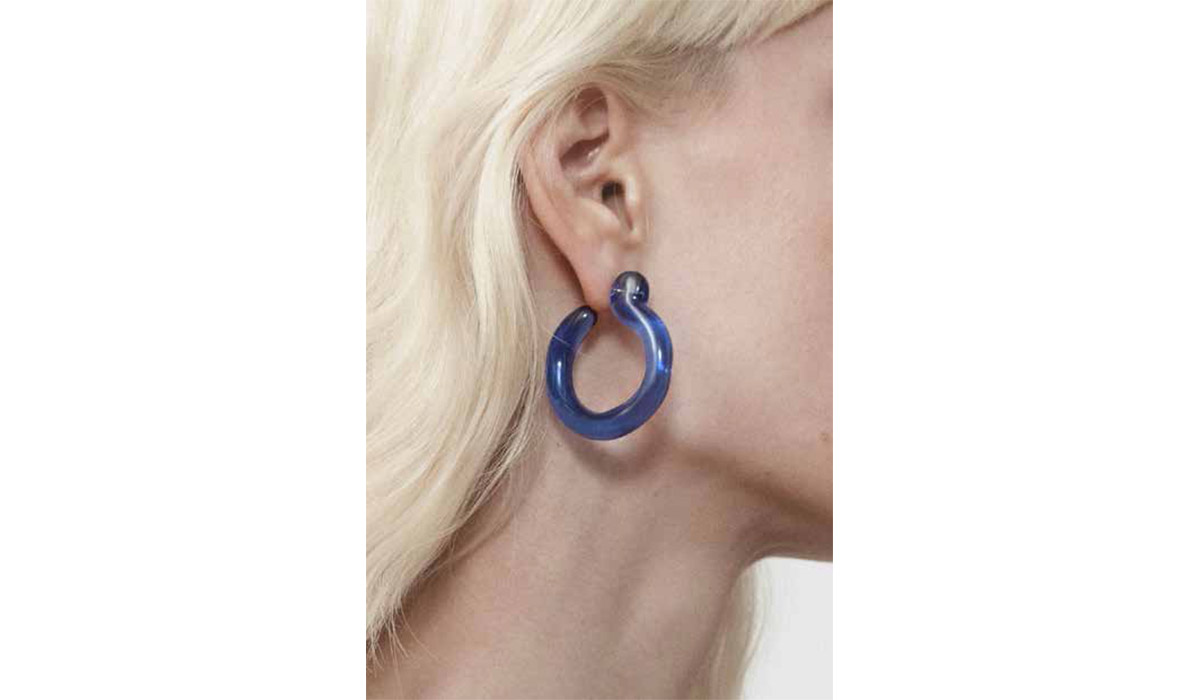 Glassy hoop of hand shaped glass, fastened by solid 14k gold posts, 2020-i collection, Annika Inez.
Their vibrant shades of blue are reminiscent of sapphire but are made of hand blown glass. Glassy hoops belong to the 2020-i collection, the latest proposal generated from the conceptual creativity of Annika Inez. The Swedish designer, who lives and works in New York, is renowned for her original style, focused on researching new harmonic shapes that can interact with the body. The blown glass is decorated with 14-carat gold or silver details, noble materials all strictly of ethical origin.
Contemporary Reflections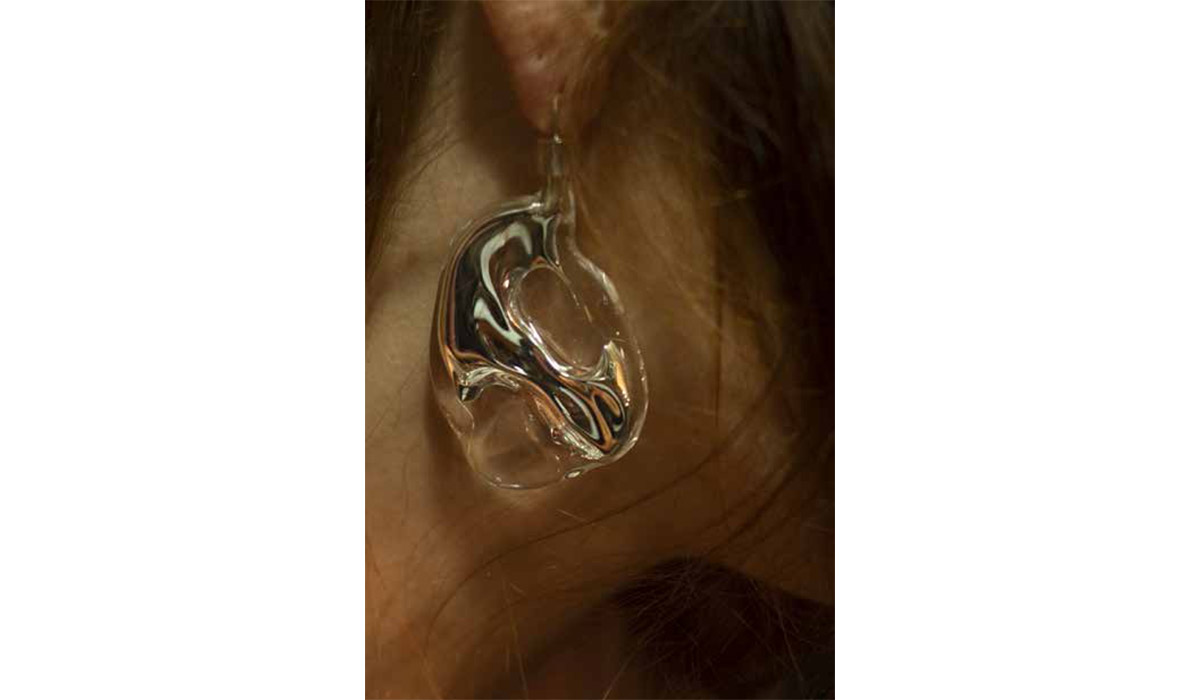 Moon Reflection earring in borosilicate glass and silver, Agustina Ros.
Agustina Ros is an artist working with glass using ancient techniques, resulting in contemporary jewels that are truly spectacular. She is from Argentina but is now based in Barcelona, creating her pieces in borosilicate glass that is moulded and blown via lampworking. Some pieces boast noble metals like gold and silver, and are cut and polished to create a fluid surface that picks up on reflections of light. «My creative process begins at the torch. I work with both large and small flames, depending on the piece I want to achieve. Then, I vaporize noble gold or silver to dye the glass.»
---