Edit: Molten Jewelry
Jewelry takes on liquefied forms in the special proposals of Agmes, Vasiliki and Carolina de Barros
---
Biomorphic Silver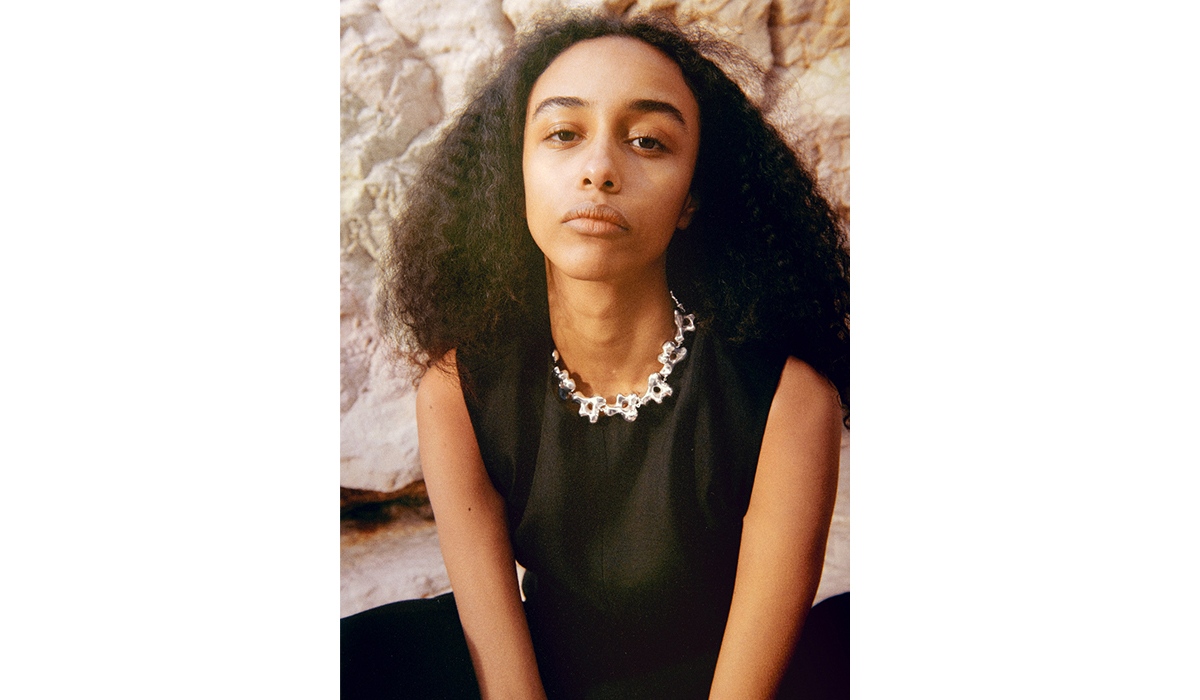 Sterling silver Simone necklace, Agmes x Simone Bodmer Turner.
Sculpture takes on liquefied forms in the special collection by an all-female trio. Sisters Morgan and Jaclyn Solomon, founders of the New York brand Agmes, have collaborated with Brooklyn-based ceramicist, Simone Bodmer-Turner, to create a series of silver jewelry items with captivating amorphous profiles. Each piece is inspired by the New York-based artist's work, particularly her collection of vases, which feature abstract architectural forms that go so well with the jewelry brand's typical "sinuous" style.
Opposite to Machine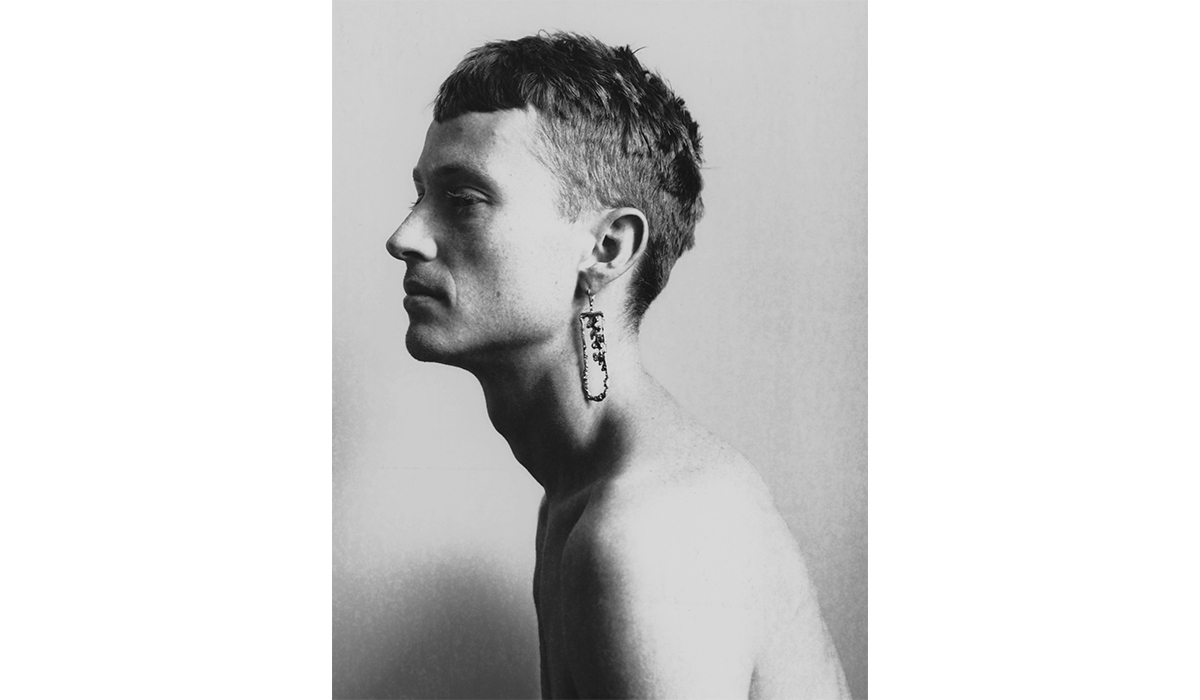 Orlando earring, hand-made in Athens, hallmarked recycled sterling silver, Vasiliki.
Imperfection and asymmetry govern the aesthetic imagery of Vasiliki, the brand through which the designer and artist, Kiki Karayiannis, expresses her personal idea of jewelry, which opposes the rules of technological dematerialization and mass production. Born in London but based in Athens, Kiki makes all her pieces by hand, using the ancient process of lost wax casting. Her inspiration comes from the concepts of metamorphosis in mythology and science fiction, while the noble materials used - gold and silver - are strictly recycled.

Sal cuff and Amuleto earring with biwa pearls, both in recycled sterling silver and gold plating, Carolina de Barros.
The material aspect is fundamental in every collection proposed by Carolina de Barros. The designer of Brazilian and German origin, currently based in London, works with the ancient technique of lost wax casting, a process whereby each piece is hand-sculpted in wax before being cast in precious metals and becoming a ring, bracelet or earring. Objects united by organic shapes. In their appearance, the jewels preserve the technique that generated them, to establish an immediate tactile relationship with the wearer.
---