Hidden Diamonds: A New Must
Jenny Sweetnam, Le Gramme and Ina Beissner are three contemporary brands that are imposing a new must: giving diamonds a silent meaning to preserve, rather than flaunt, their preciousness
---
The king of precious stones, the object of desire par excellence, diamond has always played a leading role in jewelry. Cuts, settings and designs are created to reveal its quality and brilliance and allow the gemstone to shine in all its impeccable beauty. However, there is a modern taste with a particularly discreet character through which contemporary designers have begun to explore a new, more intimate and personal idea of its preciousness. An understatement trend that places the diamond in a secondary, but no less important, position, shifting the focus onto highly original designs, conceived to preserve the stone as a detail to be protected, through which it is possible to establish a privileged and exclusive relationship between the gems and those who wear them.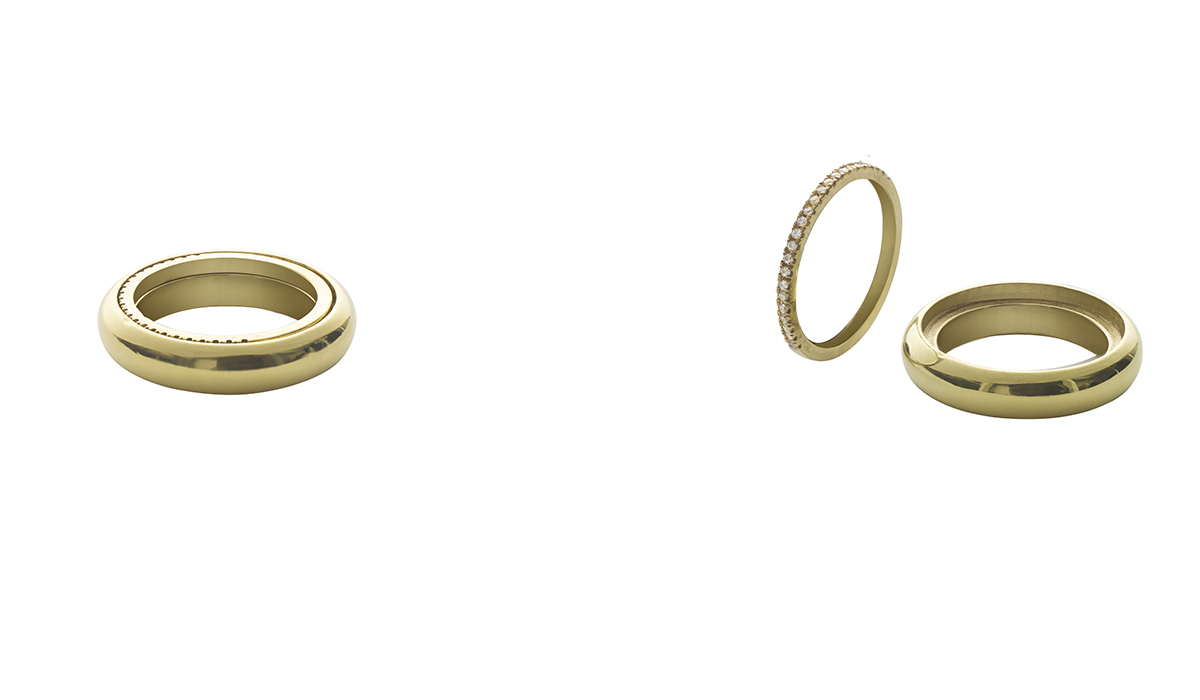 Jenny Sweetnam's intriguing and mysterious designs stem from the idea that diamonds should be familiar to the wearer, rather than shown to the world: and this is where their value lies. The intention that runs through her jewelry, all characterized by minimal profiles and gems placed in "secret" spaces, is to transform fine jewelry into something extremely personal, establishing a deep bond first and foremost with its owner.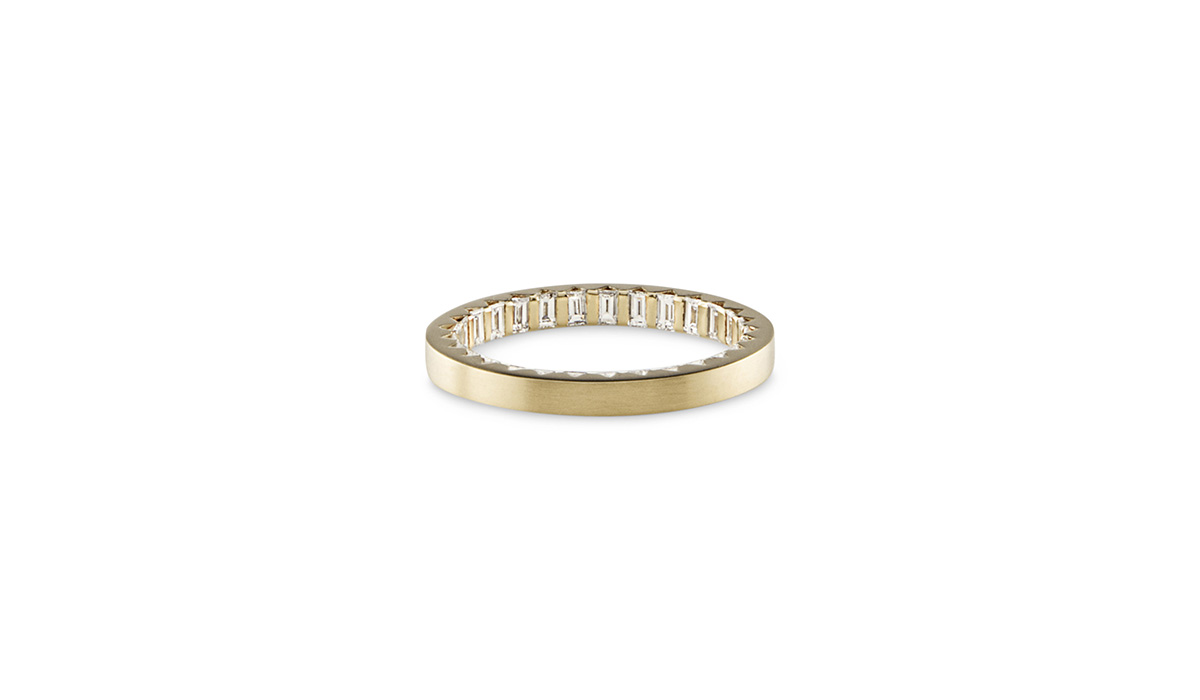 Bold gold with rows of mini diamonds embroidering the edges. With her conceptual design, the result of an unusual encounter between European minimalism and audacious Latin-American appeal, Ina Beissner has decided to "protect" the gems by placing them in the most sheltered corners of her jewelry. A choice that seems to underline the ethical values of her eponymous brand. The diamonds are, in fact, all conflict free and come from accredited suppliers who are members of the Responsible Jewelry Council. They are also regulated by the international certification scheme known as the Kimberly Process, which aims to eradicate conflict diamond trading.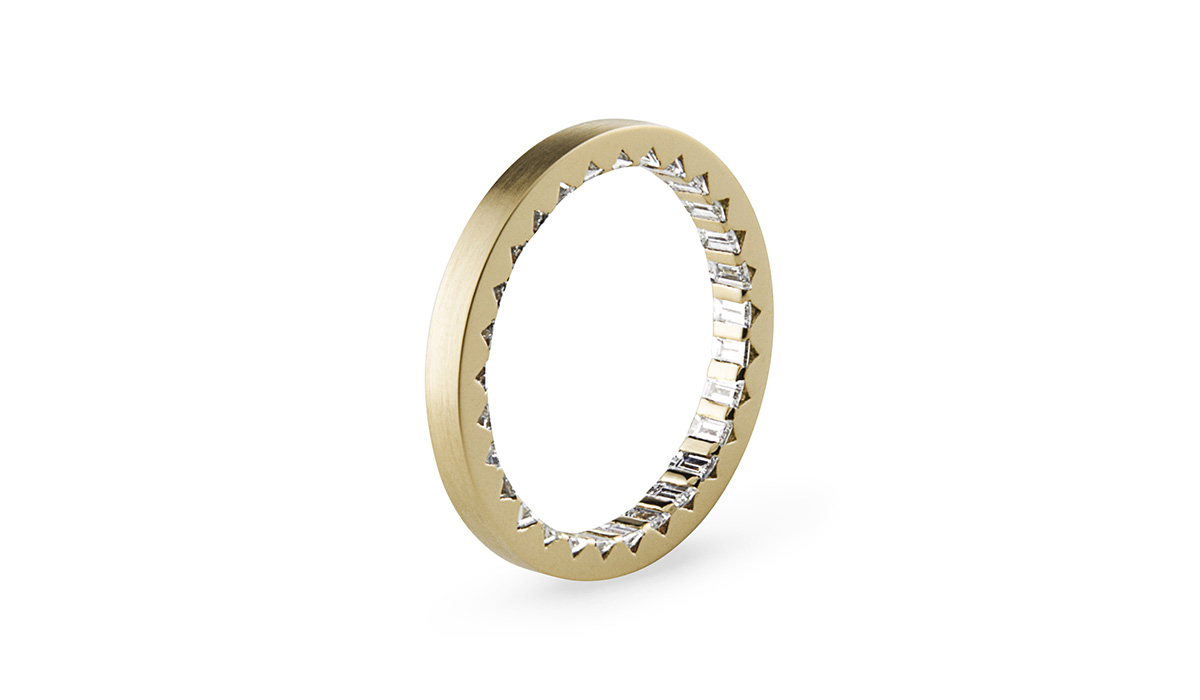 The preciousness of diamonds is interpreted in its most rational form in the Le Gramme rings, designed as wedding bands. The exterior, in minimal gold, holds a core of diamonds that follow one another in a hypnotic design. A model that well expresses the basic concept behind all the French brand's jewelry: to generate timeless creations with an iterative character, inspired by the most famous principle of industrial design: "form follows function."
---