Names to Know: Alexia Gryllaki
Alexia Gryllaki's special jewels stand out for a unique style, immediately recognizable
---
Elegance, femininity and a good deal of grit: these are the first main features that can be noticed in Alexia Gryllaki's special jewels, which are characterized by a unique style, immediately recognizable. Her sources of inspiration are as varied as her cultural background. Gryllaki has indeed a BSc in Philosophy and History of Science, an MA in Corporate Finance and she also completed a degree in Gemology and Jewelry Design at the Gemological Institute of America in London in 2012. Born in Greece, she moves between Athens, London and many other destinations, travelling to be inspired by "things everyone sees but few take the time to notice", combining elements from different worlds, such as flora, fauna, architecture, paintings and sculptures.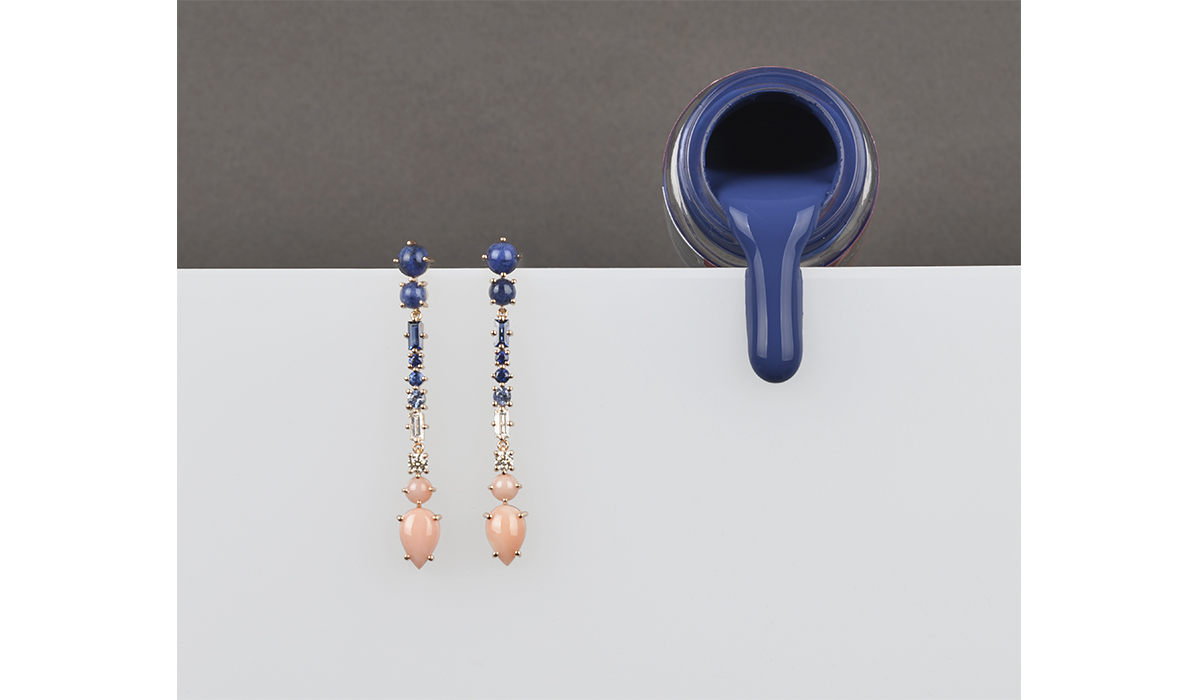 The Coral Set
Yellow gold and coloured gems surround a central coral in the earring and ring set from the One-Of-A-Stone collection, which celebrates the artistic side of gemstones.
The Blue Opal Ring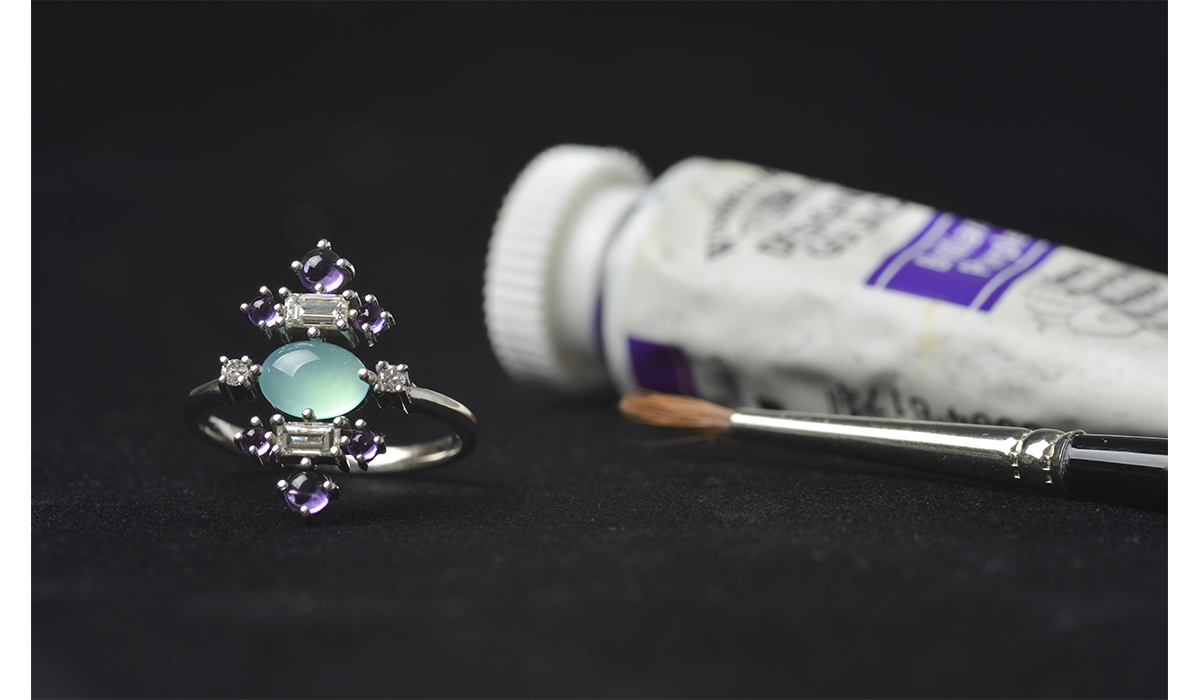 The blue opal is combined with amethysts and diamonds, to create a skilful interplay between glossy and matt. One-Of-A-Stone collection.
The Pink Opal Set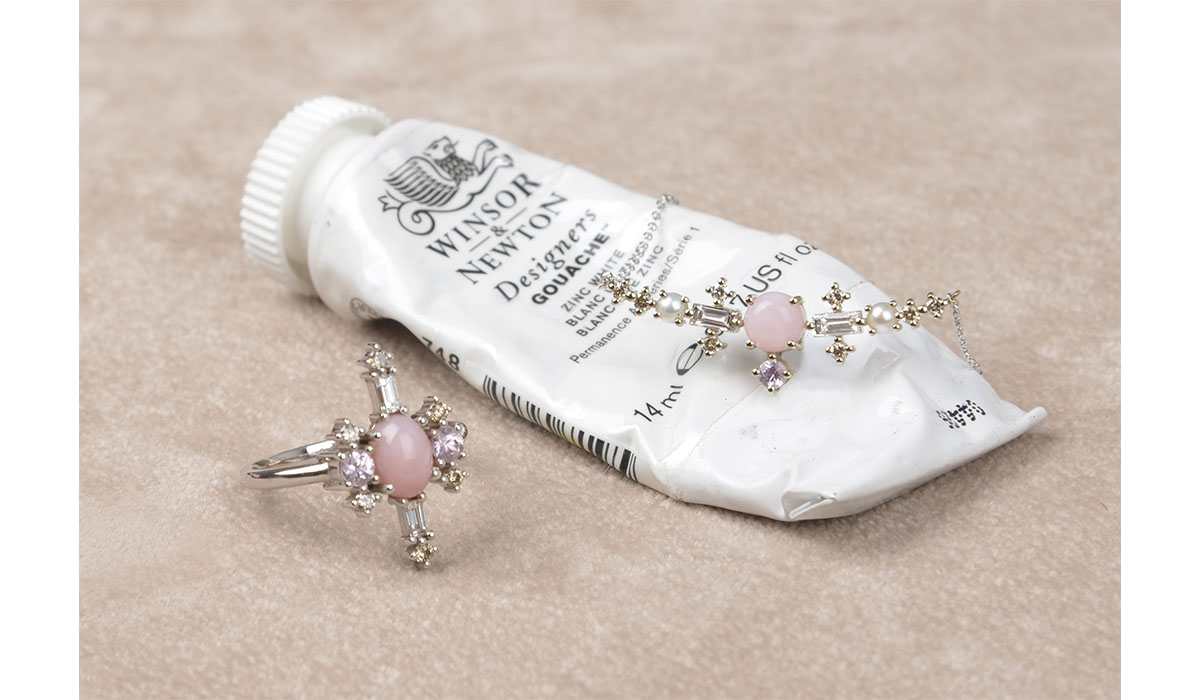 A further tribute to the amazing aesthetic power of gemstones, the ring and necklace set featuring a large pink opal surrounded by sapphires, diamonds and pearls. One-Of-A-Stone collection.
The Rhodolite Garnet Set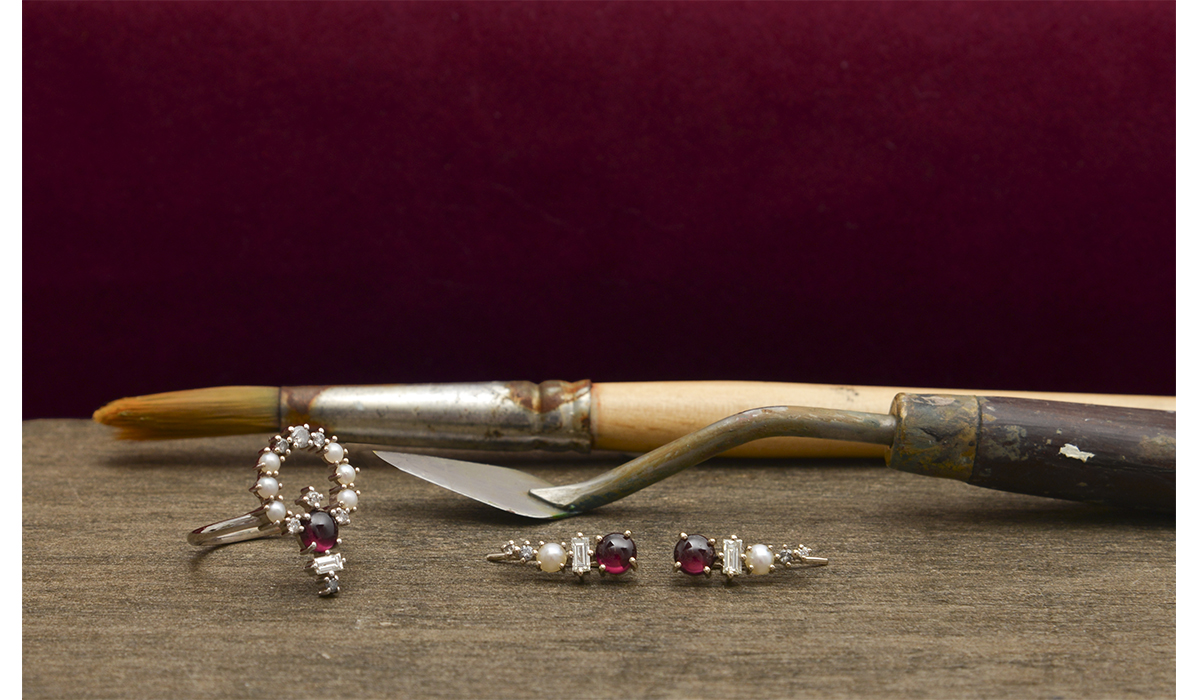 Ring and earrings illuminated by vivid rhodolite garnets, combined with diamonds and cultured pearls. One-Of-A-Stone collection.
---