The American Brand Ippolita Opens in Milan
Italo-American designer, Ippolita Rostagno, has chosen Italy for her first European boutique which opened last week in Via Montenapoleone.
---
To reconnect with her Italian roots.
That is why Italo-American designer, Ippolita Rostagno, chose Milan to open her first European boutique. A magical place in a courtyard in Via Montenapoleone 23, inaugurated last week with a highly atmospheric cocktail party. A made-in-Italy boutique conceived as a place where art and jewelry meet and live together in perfect harmony.
«I am Italian on my father's side and, after twenty years in America, I am happy to rediscover my roots in Italy,» says artist-designer Ippolita Rostagno. «The high jewelry brand that I founded under my own name in the United States is finally making its European debut. I have lived in the United States for many years now but I was born in Florence, where I studied art. I am proud of my origins and particularly happy to be opening my first store in Milan, and especially in the world-famous via Montenapoleone.»
Ippolita's jewelry is particular because it is made using sculptural techniques, such as "hammering", and modelled on the shape of the female body
: Ippolita creates the items during authentic artistic performances, applying sheets of wax to the hollow between the collarbones, on an elbow, on the forearm. A great deal of importance is also given to wearability. The jewelry is, in fact, extremely light, irregular and asymmetrical, designed both on the front and back so that it is always captivating, whichever way you look at it. Precious stones with irregular cuts and facets, green gold, which is lighter than yellow and suits all skin tones, and lots of diamonds.
«It is jewelry created by a woman for women. It has filled a gap on the American market because jewelry used to be designed by men for other men who bought it as gifts for women. My jewelry, on the other hand, is chosen by women, who buy it for themselves. It represents a lifestyle evolution,»
concludes Ippolita.
Alberto D'Agnano, Managing Director for Italy, adds, «We see Italy as a key location for the brand's expansion into Europe. The consolidated market in the United States, where we have been operating since 1999, has led to this strategic opening, which will be centered in Milan. The new flagship store will be the evolution of our 'open sell' retail concept which aims to remove the traditional physical barriers that prevent customers from interacting emotionally with jewelry. A new concept for a brand that aims to appeal to all women,» D'Agnano adds.
Ippolita's love for Italy can be seen in her work and in her life as an entrepreneur. Florentine by birth, she moved to Los Angeles in the early 1980s, graduating in literature at Occidental College, which Barack Obama also attended. She began to create jewelry in the early '90s until, on the threshold of 2000, her brand became a favorite among Hollywood stars, from Uma Thurman to Cameron Diaz, featuring in leading department stores, from Saks Fifth Avenue to Neiman Marcus, with two boutiques on Madison Avenue in New York and on Michigan Avenue in Chicago. Ippolita's high-end jewelry combines the tradition of Italian craftsmanship with a unique contemporary sensitivity. A concept that creates a dialogue between art and profession and which is also the basis of Artemest.com, the first marketplace to promote and sell high-profile Italian artisanship, founded by Ippolita Rostagno in 2014.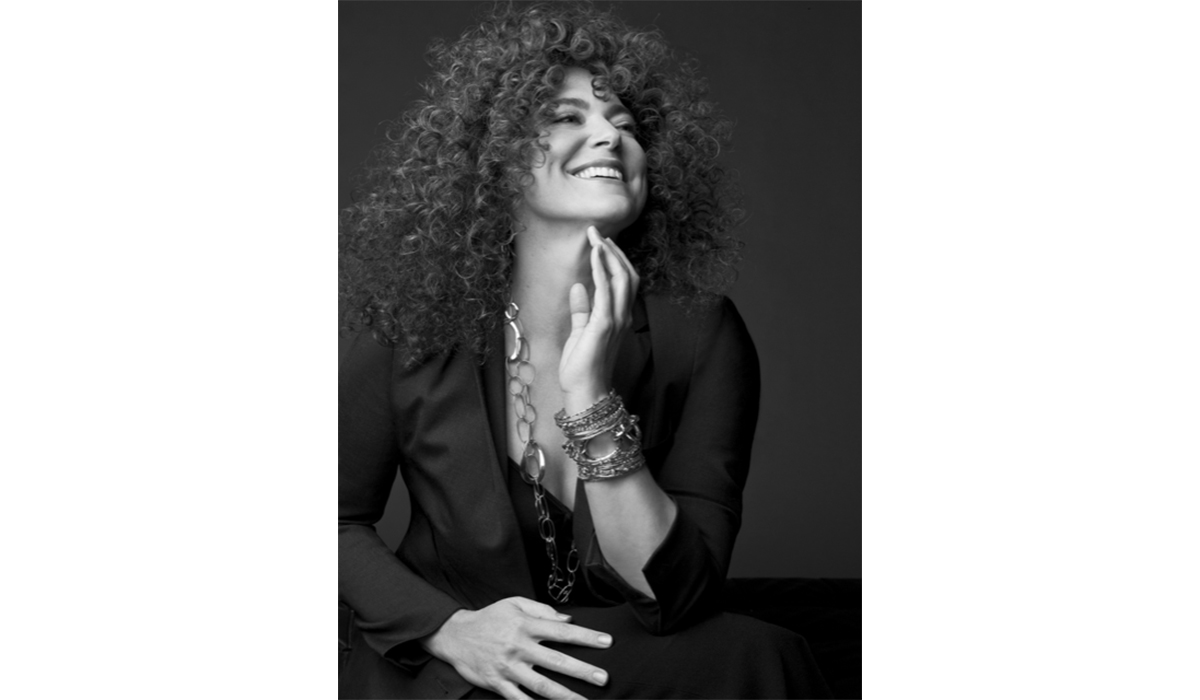 Ippolita Rostagno
---