The Power of "Neon" Jewelry
The new collections by Melissa Kaye, NeverNoT and Bea Bongiasca illuminate the summer with neon colors: a new must that renews the world of jewelry with its pure energy
---
Mimic the Rainbow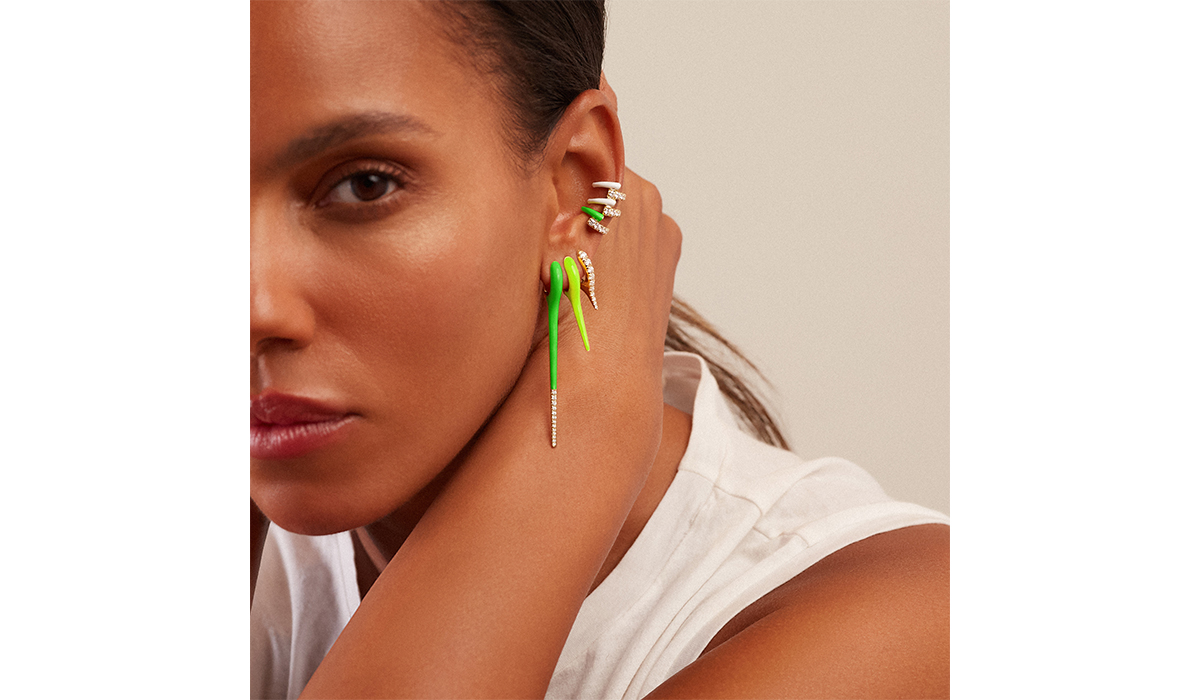 Earcuffs and earrings in gold with diamonds and neon enamel, Neon collection, Melissa Kaye.
Enhancing neon towards a new expression of luxury... Melissa Kaye is one of the jewelry designers who have best managed to blend the precious world of fine jewelry with acid colors and their psychedelic shades. Her Neon collection is now an integral part of her style code, and is constantly updated with new pieces. Enamel fluo colors are matched with gold, diamonds and gemstones, to create precious but at the same time playful jewels which can be combined together and generate a refined rainbow effect.
Always On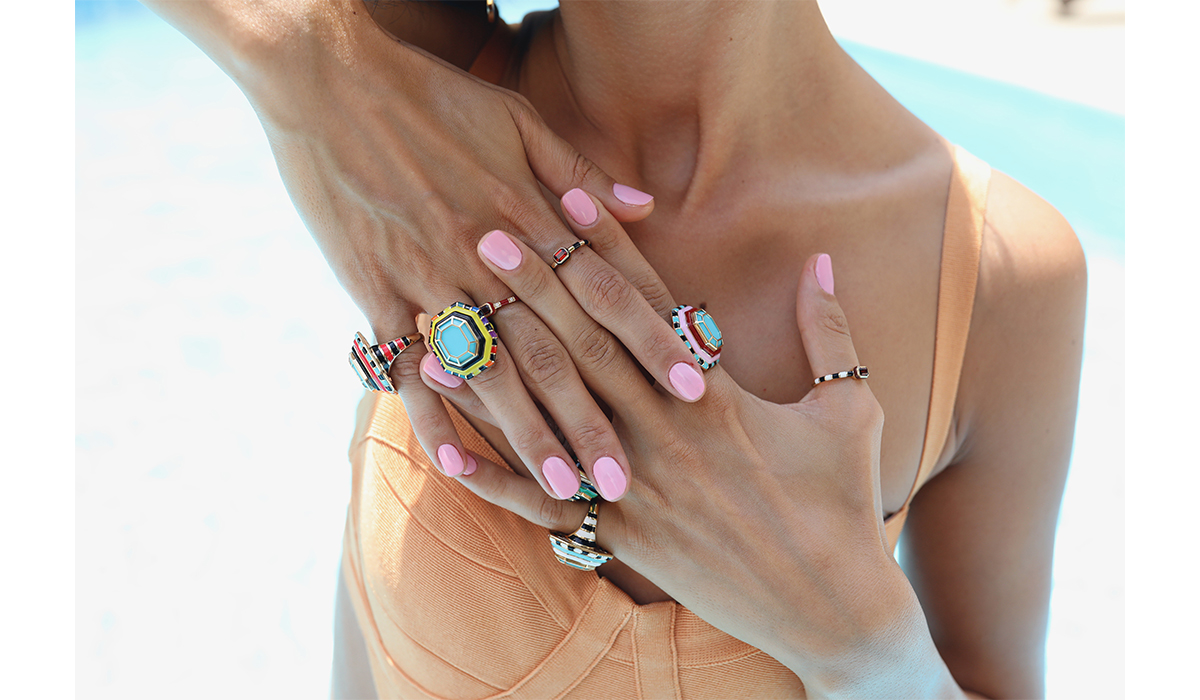 Turquoise ring in yellow gold and rainbow colours enamel, NeverNoT.
For NeverNoT, jewels symbolize a kind of joyful escape: they represent cultural exploration, the possibility of meeting new people and the interactions with each other, which are always full of meaning. The London brand places the "always on" concept at the core of its creative spirit, with the belief that a jewel should be worn every day. Such philosophy is expressed through the power of enamel colors, the common thread of a refined though casual style, perfect to accompany the adventures of our daily life.
Into the Groove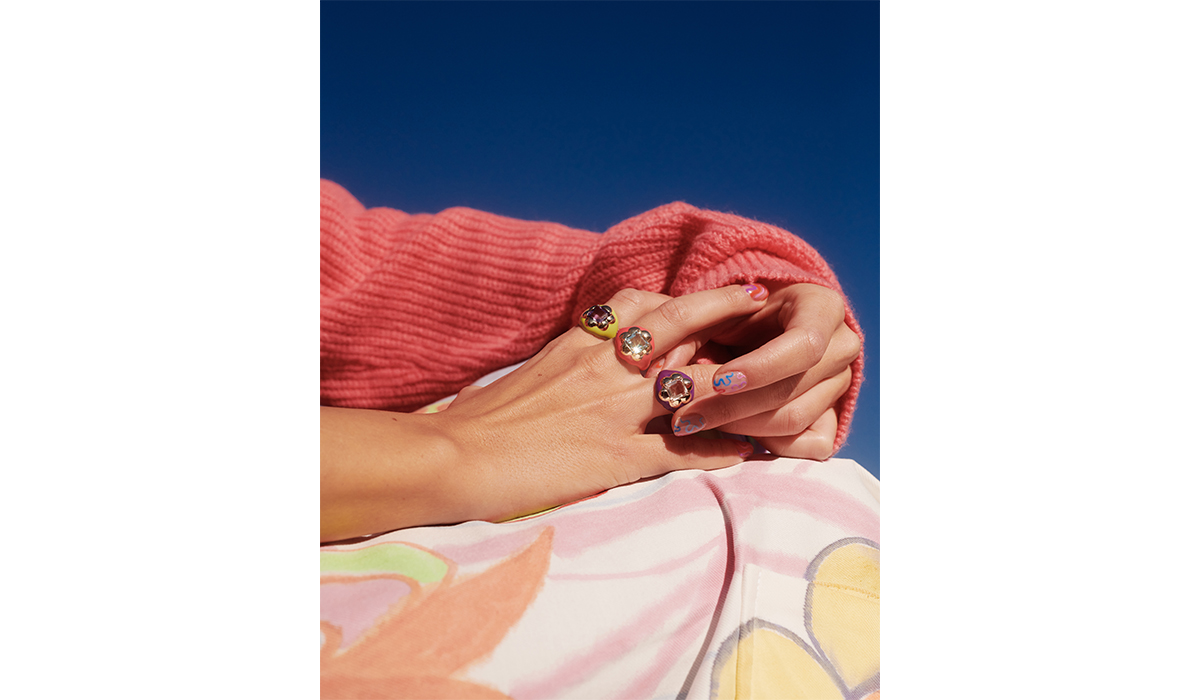 Floral Disco Signet rings in gold, precious gems and enamel. Flower Funk collection, Bea Bongiasca.
The 1960s, Woodstock, Carnaby Street in London, Flower Power. It's not easy to interpret one of the most famous cultural phenomena in the world without falling into the usual clich.s. Bea Bongiasca manages to do that with her new "Flower Funk" collection, by which she gives a modern interpretation of that subculture and its celebration of freedom and experimentation. Na.ve flowers and wavy lines declined in psychedelic enamel colors blend with precious gems characterized by refined cuts, thus creating an irreverent and casual symphony, just like the revolutionary spirit of the hippies.
---