Trend Jewelry Notes S/S 2023: Eyes as Timeless Amulets
Jewelry keeps on to being fascinated by the eyes and their strong symbolism rooted in so many different traditions
---
Anne Sisteron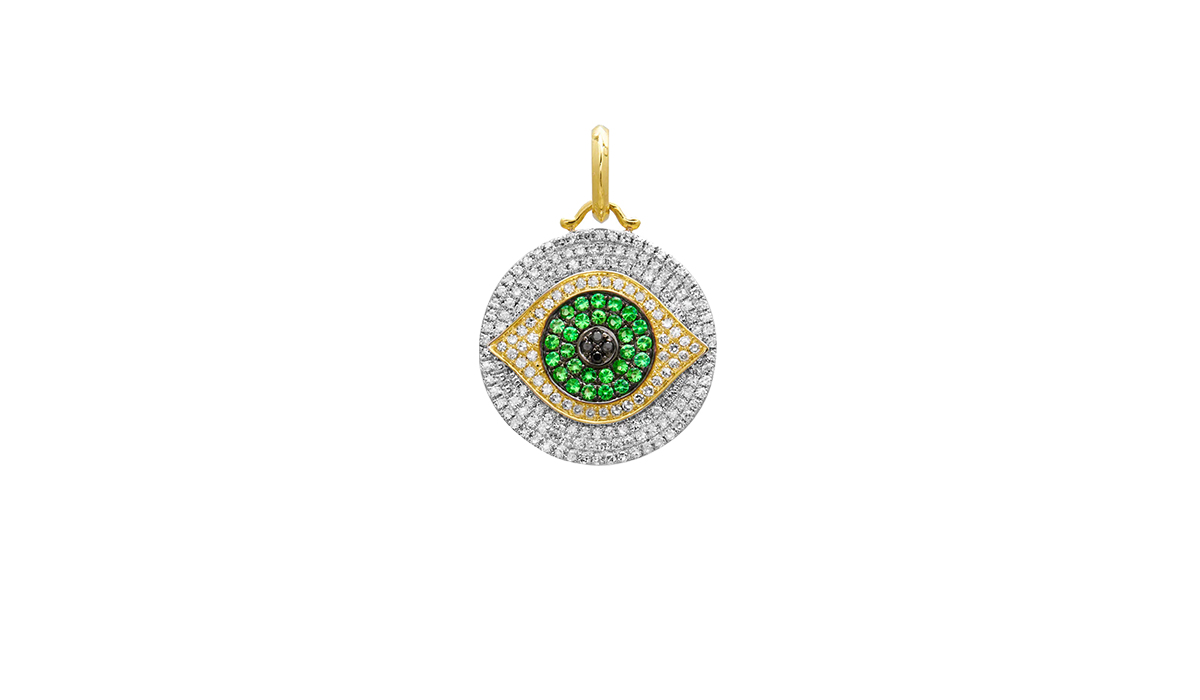 A tsavorite pupil lights up the look of this pendant in a precious new proposal of evil-eye symbolism.
Theo Fennel
An astonishing hand-painted eye just waiting to be discovered. It is hidden inside a oneof- a-kind signet ring, protected by a prominent rose-cut diamond.
Vram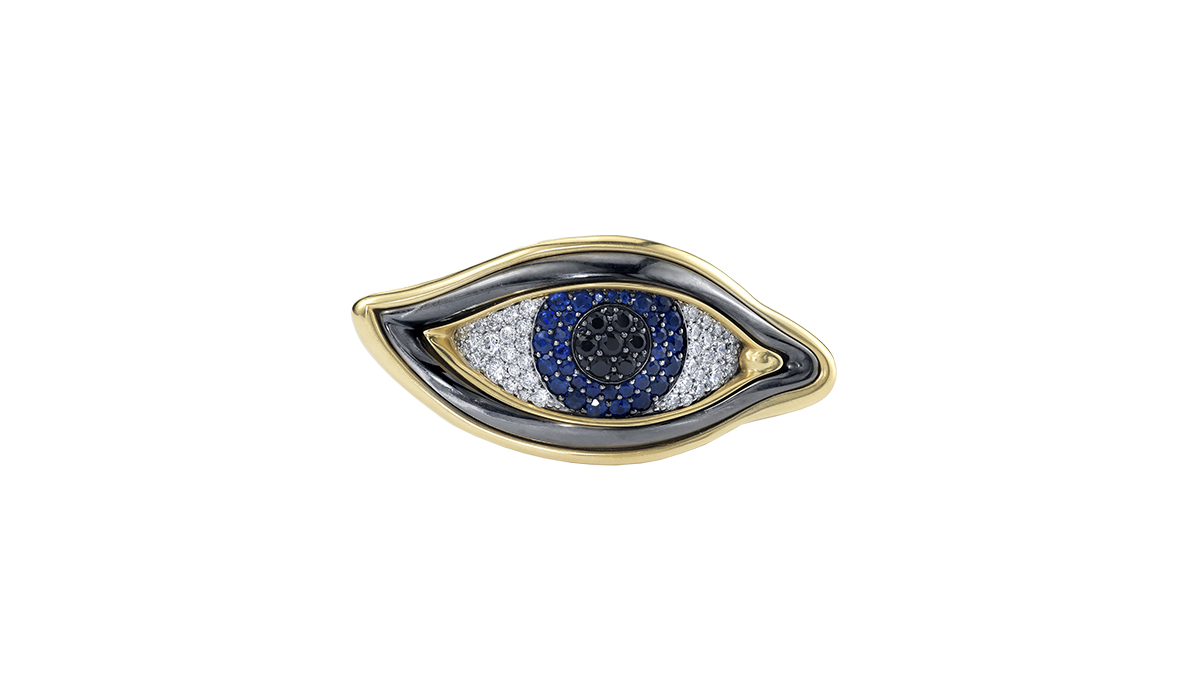 Called Eye of Chrona, the gold, black diamonds, blue sapphires and silver of this ring reproduce a fascinating, hyper-realistic eye.
---