Trend Jewelry Notes S/S 2023: Glass Drops
The gems that decorate the pendant earrings for next spring/summer recall the fluid movement of a drop of water or melancholy tears
---
Cyril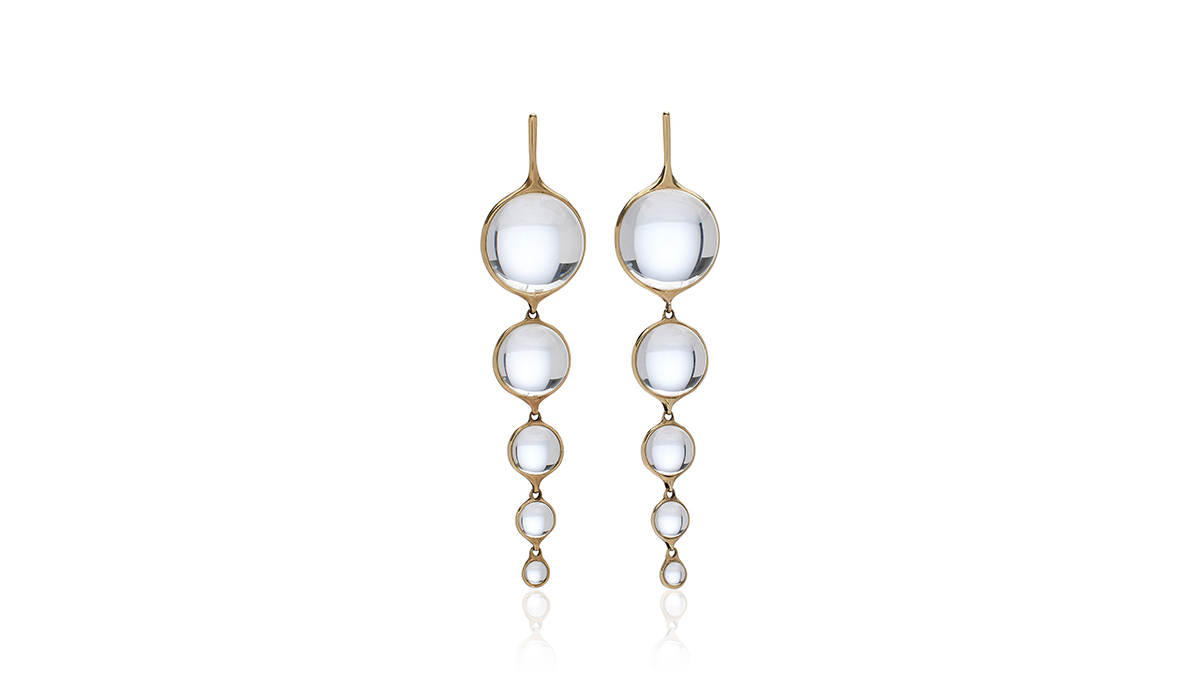 Like drops of water, the quartz gems, positioned in descending order of size to decorate the long pendants, are bound to reflect every kind of light.
Fernando Jorge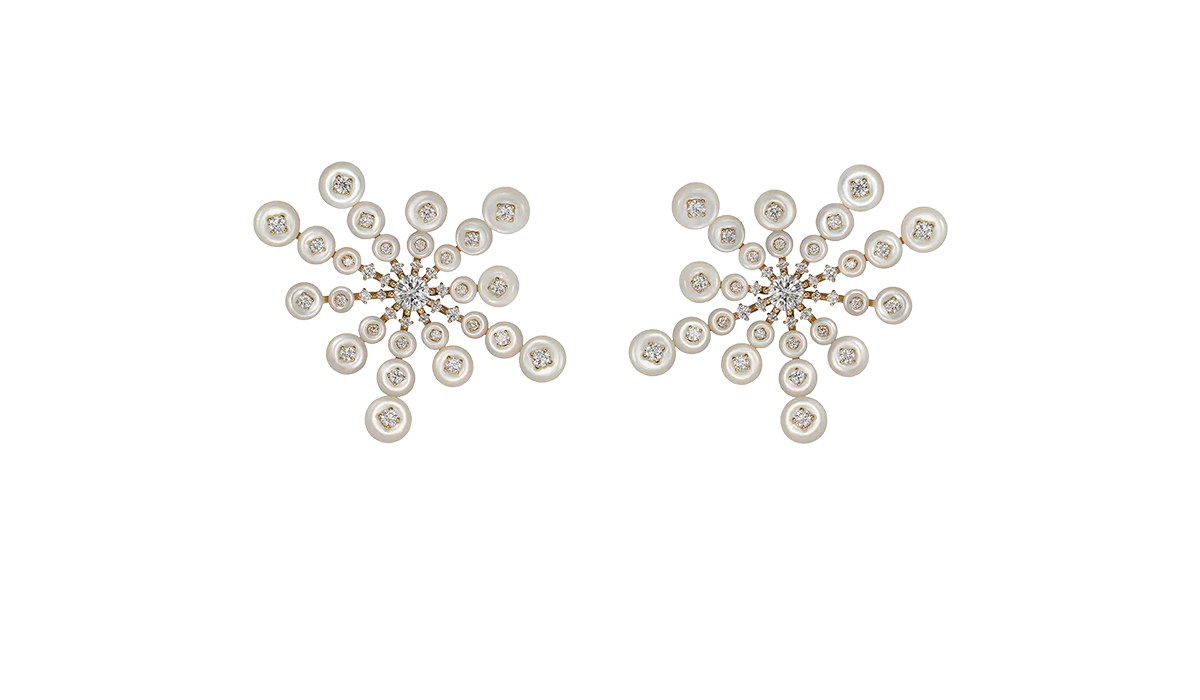 Gold structure and diamondstudded mother-of-pearl spheres for a pair of earrings with an "explosive" yet evanescent shape.
Agmes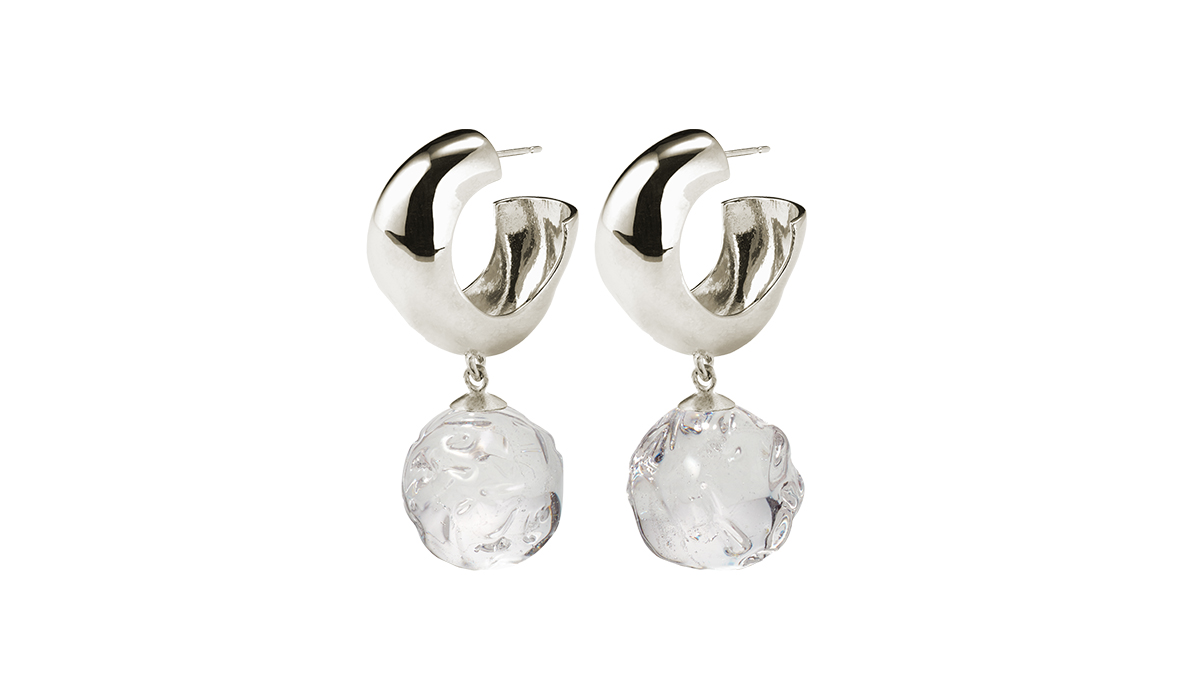 Two, large, roughly worked glass beads add character and naturalness to a pair of earrings with a diaphanous look.
---