Trend Jewelry Notes S/S 2023: Neo Spikes
Studs and spikes come alive with bright colors and technological processes to reveal their more contemporary soul
---
Karma El Khalil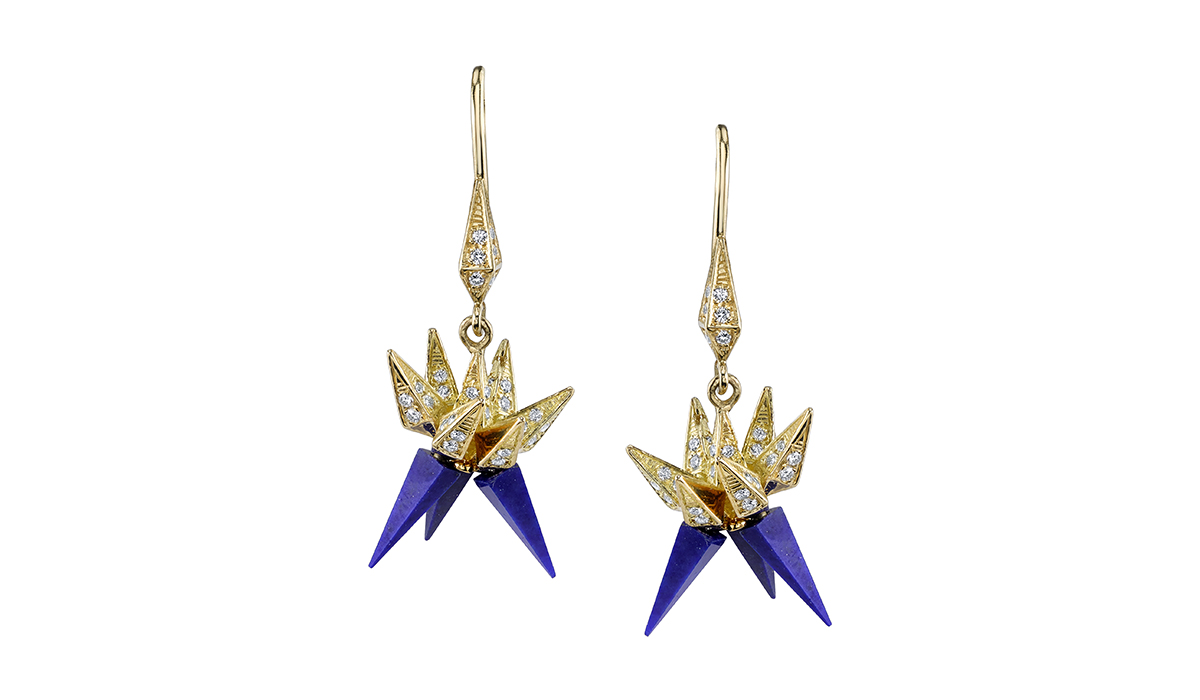 This precious pair of pendants features a decidedly rock design with points in gold, diamond and lapis lazuli.
Manufatto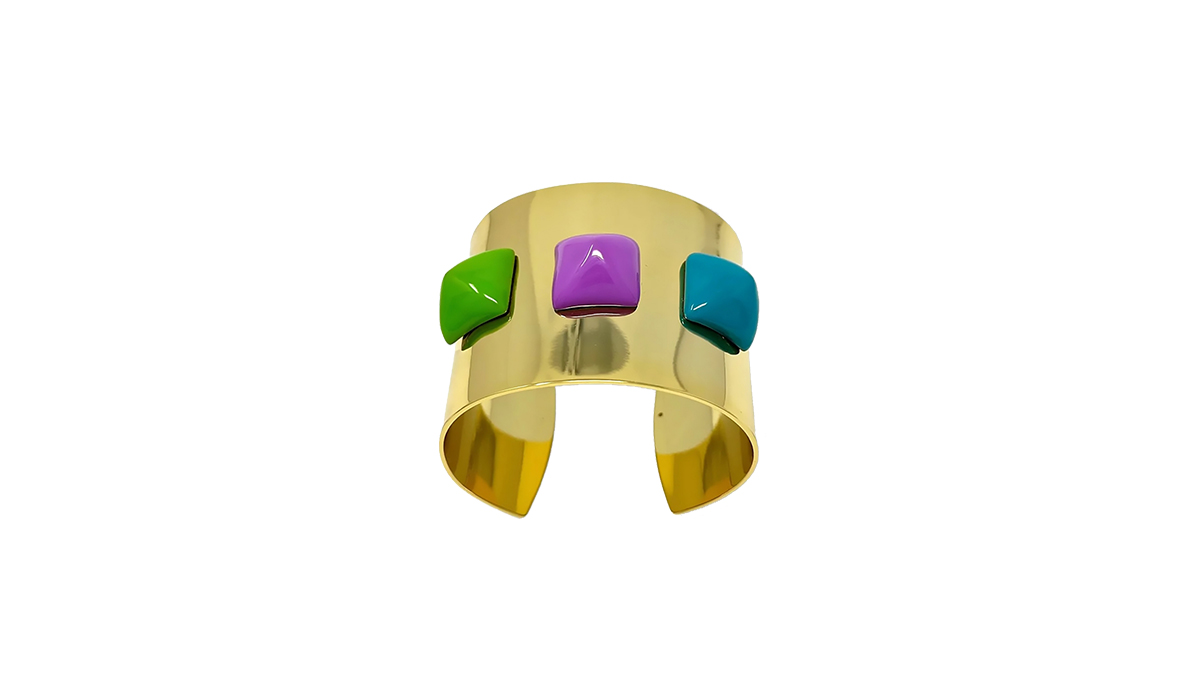 Gold-plated brass and enameled macro studs for a bracelet designed to encircle the wrist with a bold and energetic contemporary feel.
Melissa Kaye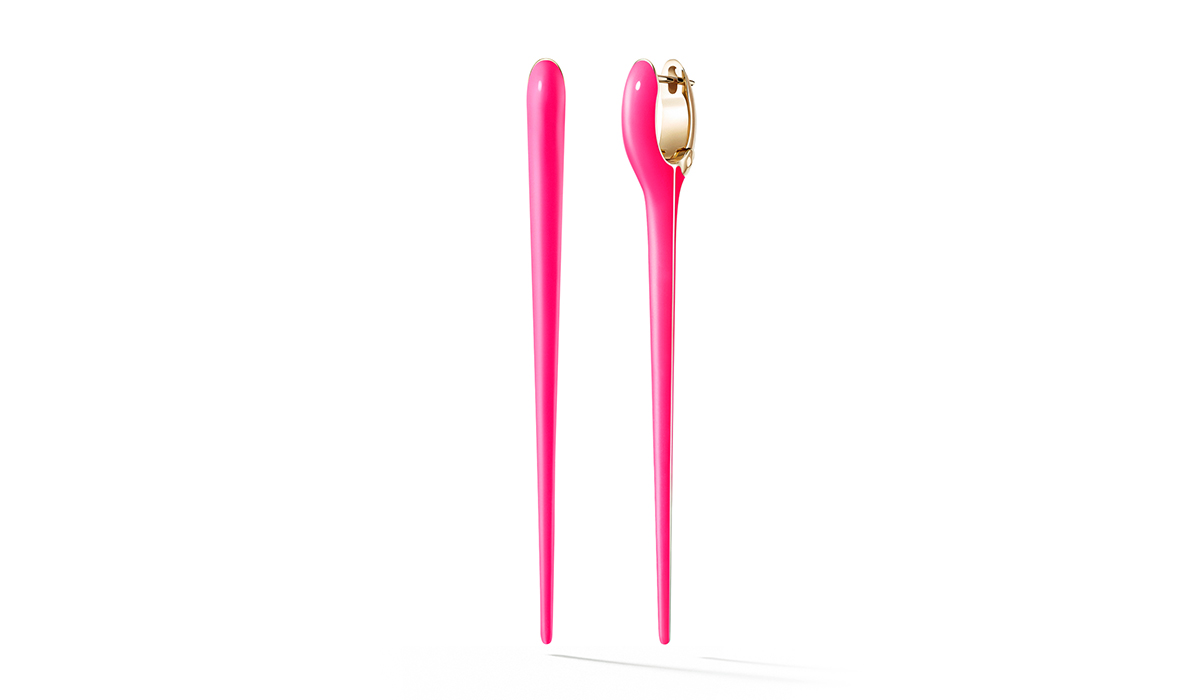 A pair of ultra-modern earrings with a sharp shape but smart appearance due to enamel work emphasized by a neon color.
---