Trend Notes: "Jelly" Rings for Summer 2022
Important, cheerful and innovative: the rings we will wear on summer 2022 have a soft and vibrant look
---
Monica Seitter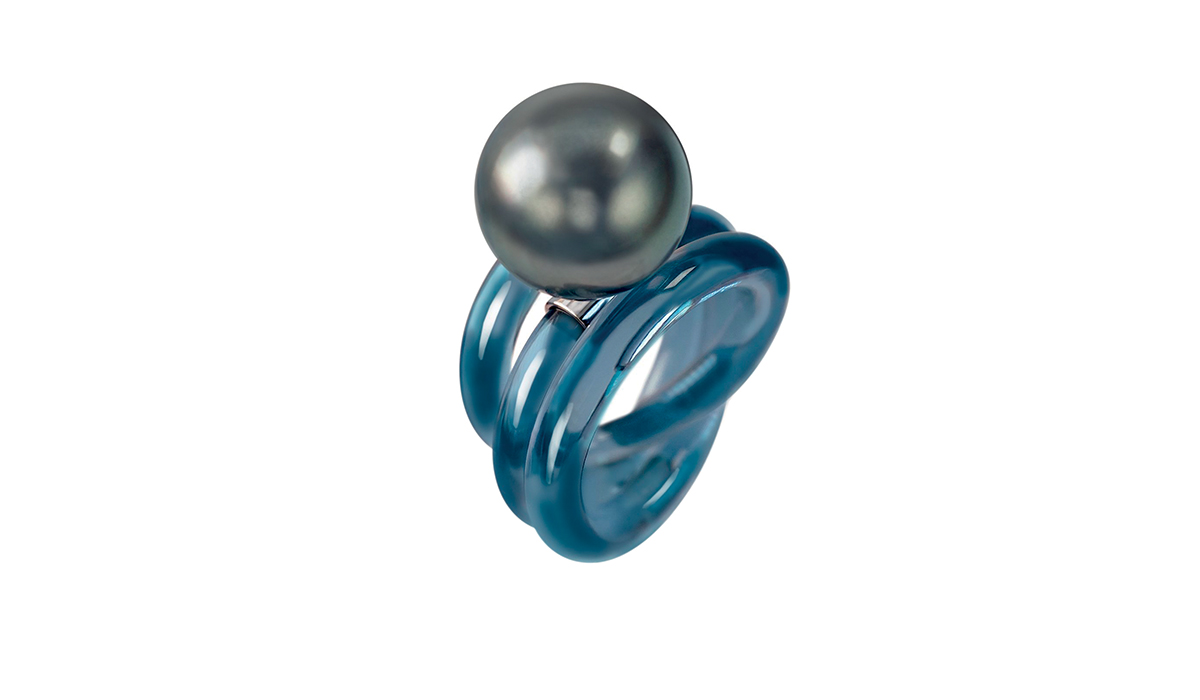 A Tahitian pearl enhanced by a double twist of petrol-colored plastic, creating a tactile and visual experience that speaks a new design language.
NeverNot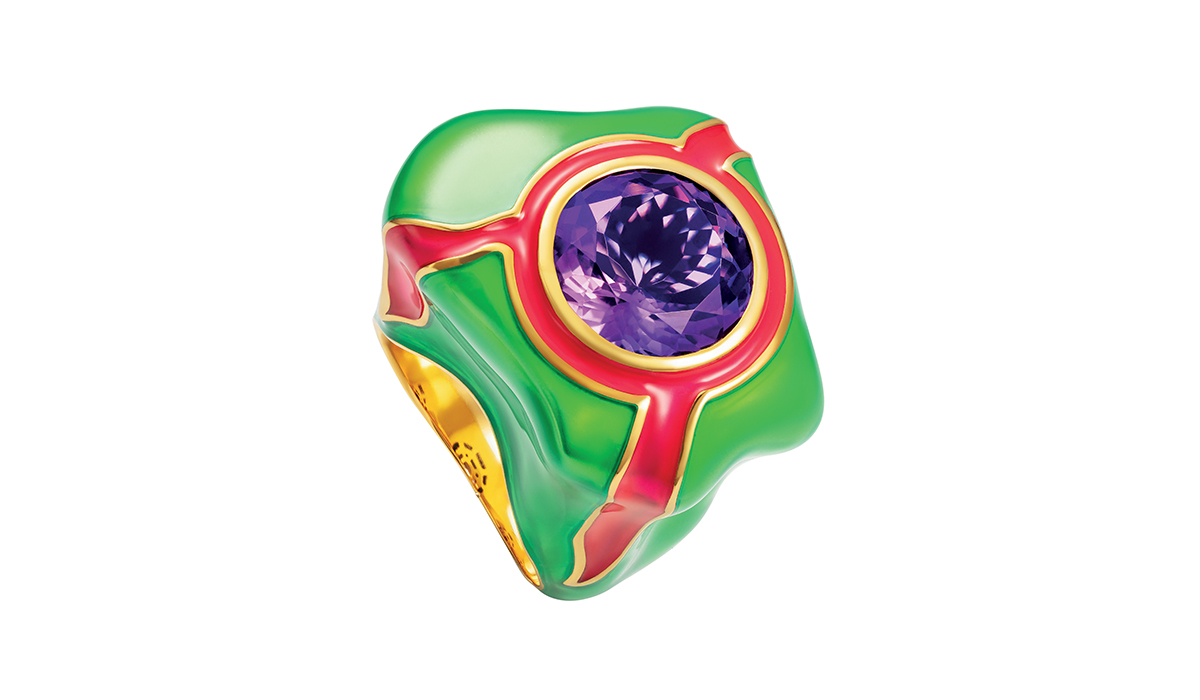 Translucent enamel meets the mottled reflections of a large central gem in a ring with a soft character and fluid aesthetic.
La Manso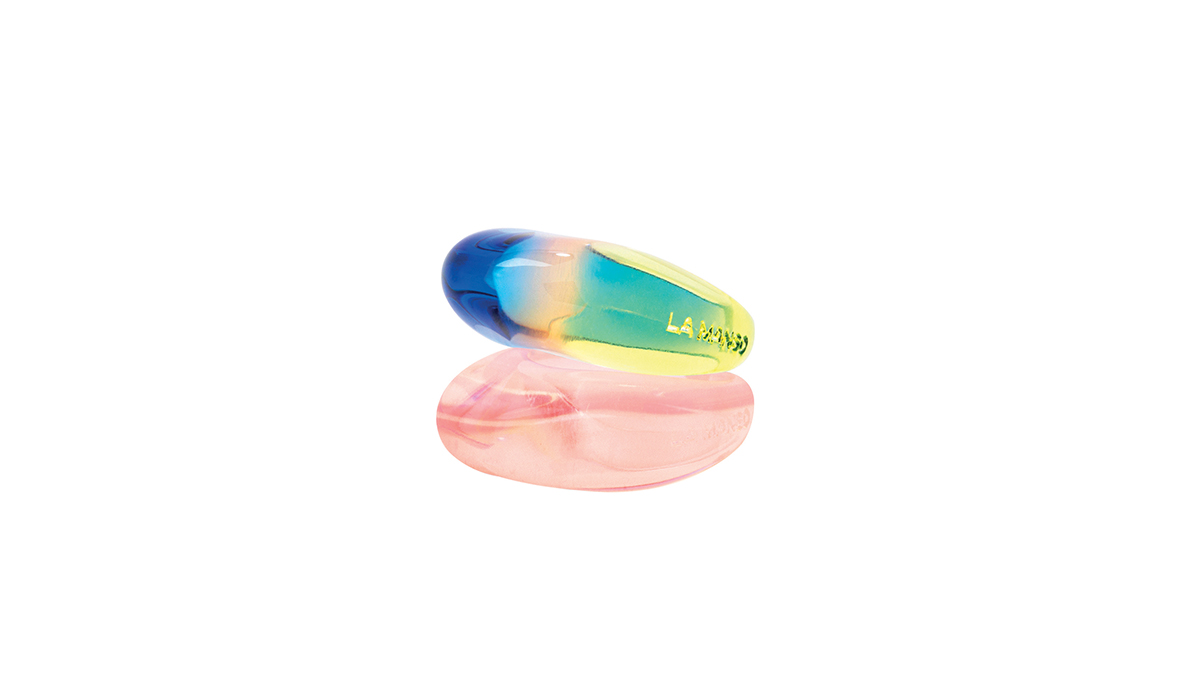 Transparent with a rainbow effect, recycled plastic changes form in the center to evoke an early morning stroll through the Trocadéro gardens in Paris.
---