Trend Notes: Psychedelic Jungle for Summer 22
The wilder and hypnotic side of the jungle enshrined in unique jewelry creations
---
Silvia Furmanovich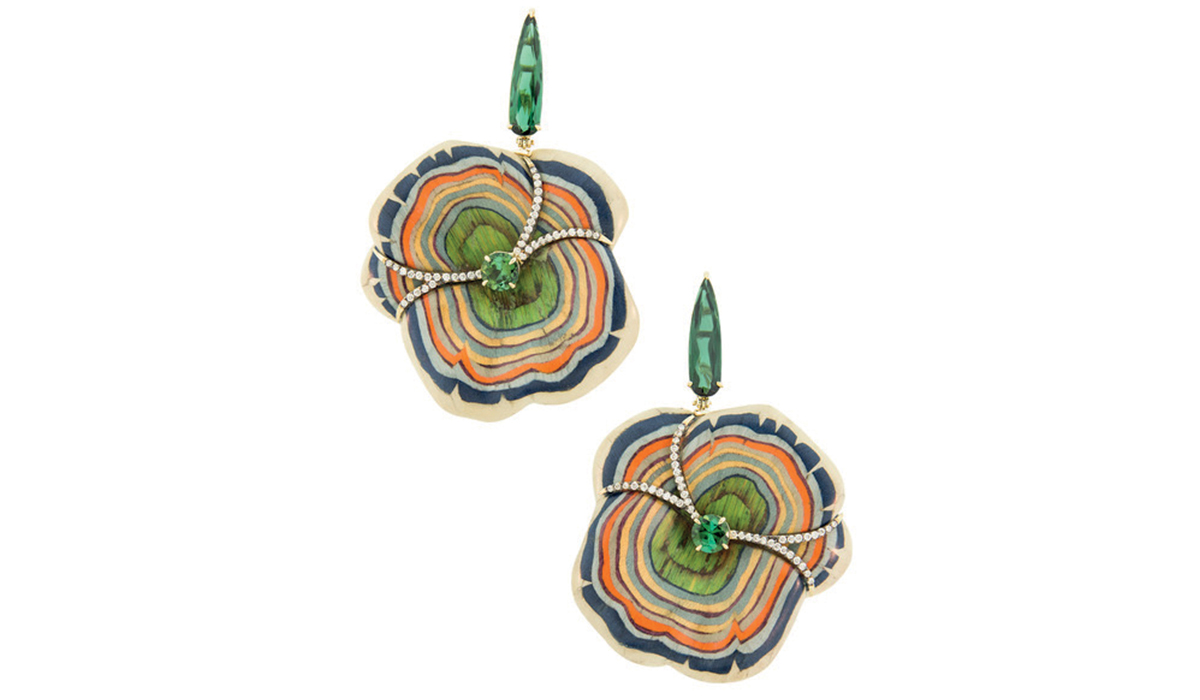 The sublime encounter between wood and noble materials gives life to a pair of earrings that celebrate the longevity of nature, its material forms and colors.
Carol Kauffmann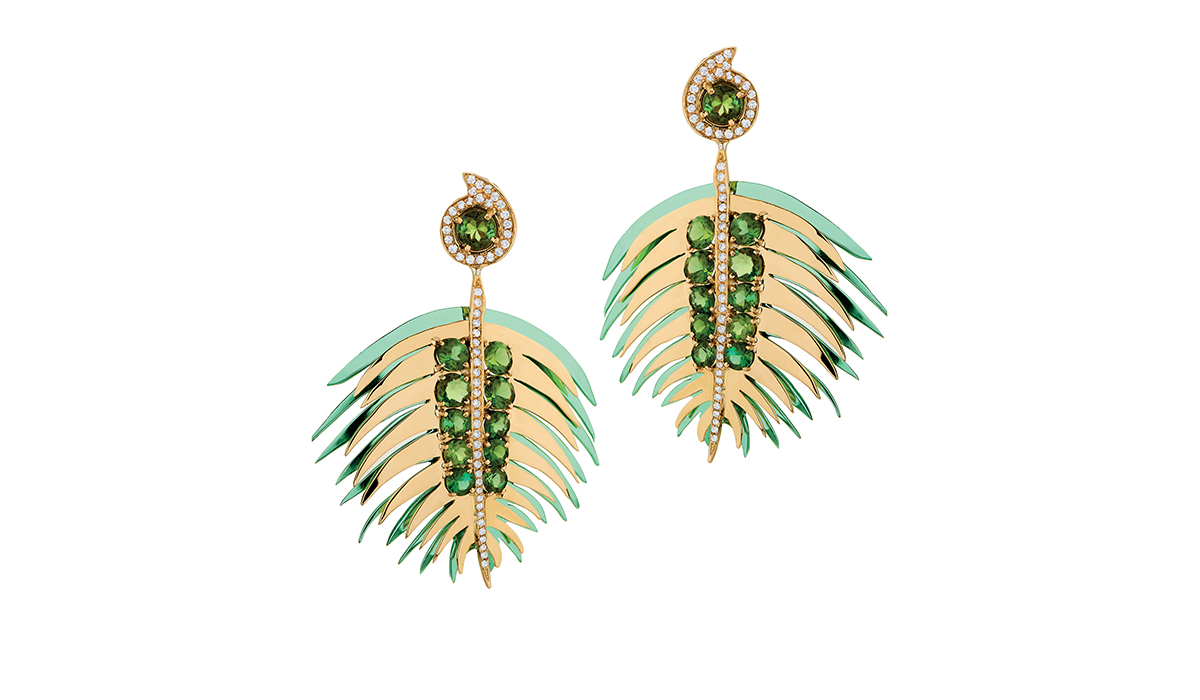 The botanical world reinterpreted with the preciousness of tourmalines and diamonds in a composition with an exotic flavor.
Sarah Ho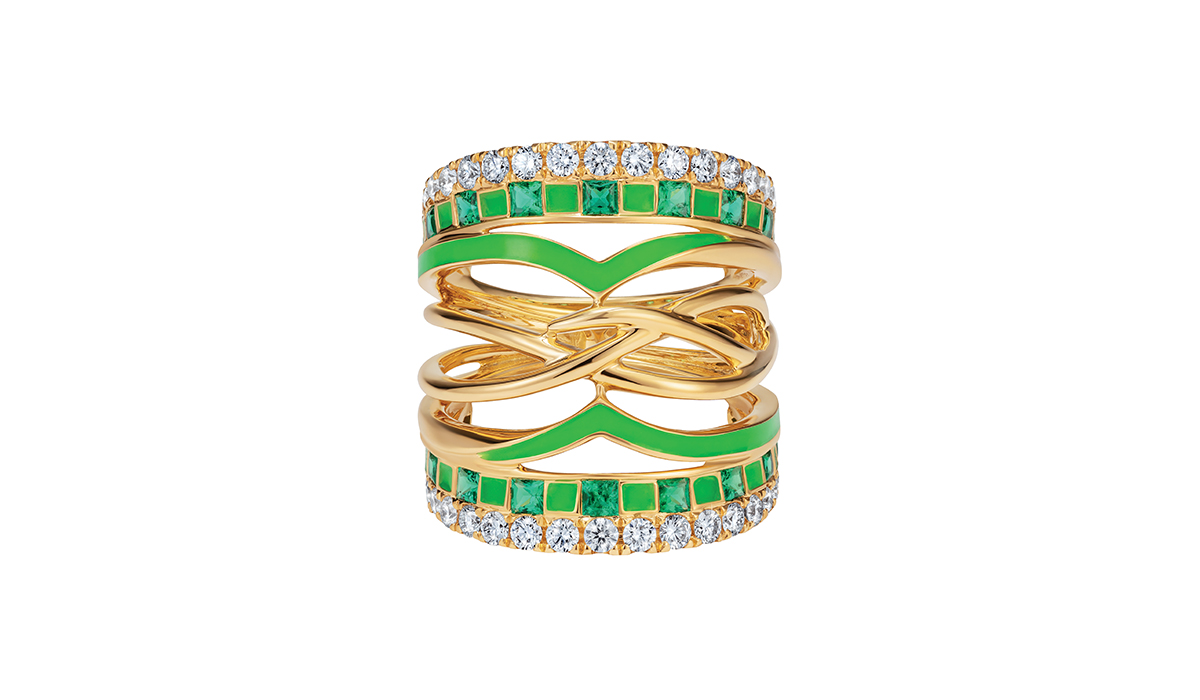 The intricate relationships of jungle plants reinterpreted in a weave of gold, diamonds, emeralds and neon-green enamel.
---