Valentine's Day: Cristiana Cavalli Debuts with Krimrose
Cristiana Cavalli has chosen Valentine's Day to launch Krimrose, her new jewelry brand with which she pays homage to love for ourselves and others.
---
Krimrose, the name of the new jewelry brand, derives from "Primrose", a beautiful word that originates from Latin and that today, in both English and French, refers to the perfect, delicate flower that evokes spring, the season of reawakening and lightness, of new beginnings and renewal. Cristiana Cavalli, daughter of iconic fashion designer Roberto Cavalli, has chosen Valentine's Day as the moment to debut her entirely Italian-made project whose soul is the product of her creativity. But, Krimrose not only celebrates the strength of love between lovers. Its main aim is to encourage love for ourselves. The jewelry is in fact a tribute to all those enterprising, globetrotting and self-confident women who never stop and are never discouraged, but look to the future with determination and perseverance. With their linear and sinuous shapes, the items are made of brass coated in 18K gold and are divided into four families: Leaf, Plume, Shell, Cascade and Drop. Their inspiration comes from art and nature, worlds dear to the designers' personal experience, imbibed with the most intrinsic creativity: that of her father, not only a famous stylist but also an art collector and photographer; her mother, a painting restorer; her artist grandmother and her great-grandfather, a Macchiaioli painter. «I wanted to create beautiful and exciting objects inspired by nature, its landscapes and Renaissance, Florentine and contemporary Milanese art, which are my passions,» says Cristiana Cavalli. The project is given further value by its manufacture, entrusted to the hands of artisans at the Vicenza-based company Cora, which boasts over 50 years of expertise in the goldsmith sector. The proposals include a tribute to Eros, the father of attraction, desire and sensuality: an earcuff with unexpected curves designed from feathers in the form of a heart divided in two: an airy and original piece that is surreal and hypnotic enough to make heads turn, just like the most beautiful love story.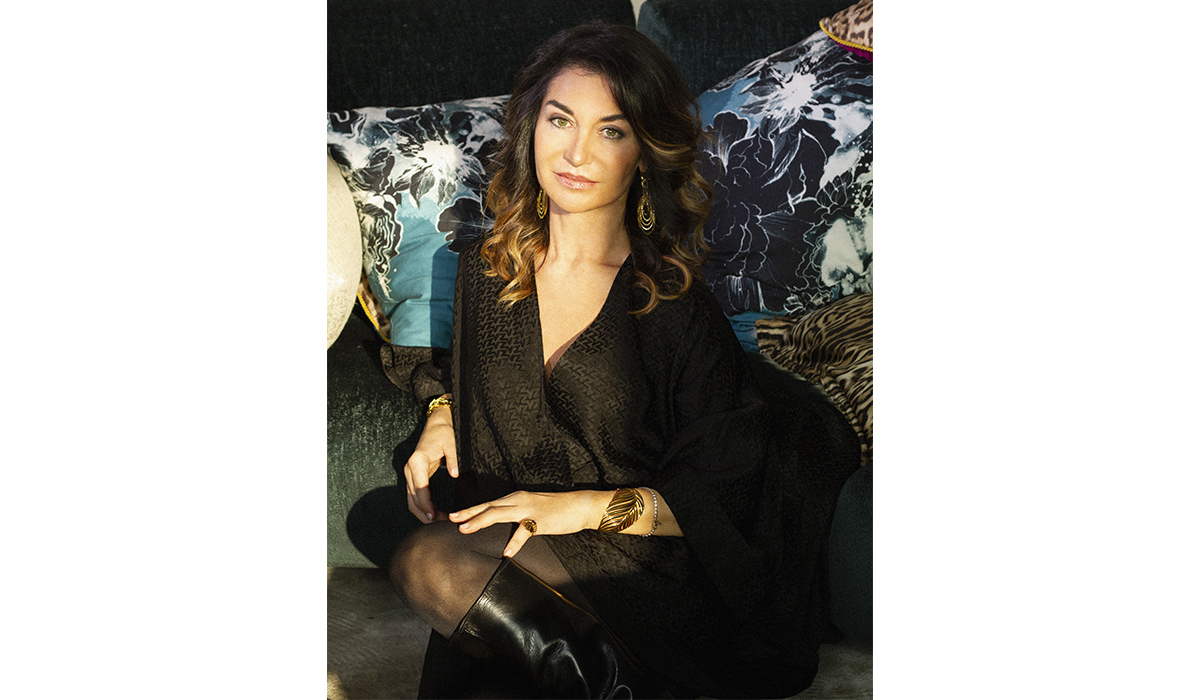 Cristiana Cavalli
---