A luxurious, spellbinding maze
---
From Mondrian to Calder, jewelry giant Chow Tai Fook goes out to conquer the U.S. market with an exclusive, unprecedented collection inspired by the masters of abstract art.
Chow Tai Fook Jewellery Group Limited, the largest jeweller listed in Hong Kong by market capitalization with 87 years' heritage, last week showcased 3 sets of one-of-a-kind exclusive auction pieces from the fifth High Jewellery Collection: Le Labyrinthe Artistique in Las Vegas. This would be the first-ever preview in the United States which is backed by the brand's recognition of the U.S. as an international jewellery hub and its foresights in penetrating the U.S. market.
Inspired by the great abstract artists, each unique piece is a celebration of iconic geometric oeuvres of the Modern Period. As Chow Tai Fook's first collection inspired by the fine arts, Le Labyrinthe Artistique also marks the company's latest milestone in its continuing journey as a leading world class jeweller and brand. Chow Tai Fook seeks to constantly elevate its High Jewellery series to new heights with its wealth of experience in world-class design, materials selection, and exquisite craftsmanship. The masters have channelled a distinct aesthetic into each unique piece, which were showcased at this exclusive event, offering a platform for sharing with privileged guests the brand's ethos as a jeweller: the relentless pursuit of perfection.
This year, with Le Labyrinthe Artistique, Chow Tai Fook has distilled the very essence of these artists' works and given them new form through our unique interpretation and exceptional craftsmanship. The collection of 15 sets of jewellery presents an abstract maze in which color, form, and dimension unite in homage to the titans of abstract art. Highlights of the collection include Les Blocs de Fantasie, a necklace, a earring and a ring ispired by the striking linearity of Mondrian; Le Glissement du Flamant Rose, a tribute to Alexander Calder's iconic imagination; and Les Gouttes de Charisme, jewels homaging Josef Albers' interwoven aesthetics.
[ts_row] [ts_one_third]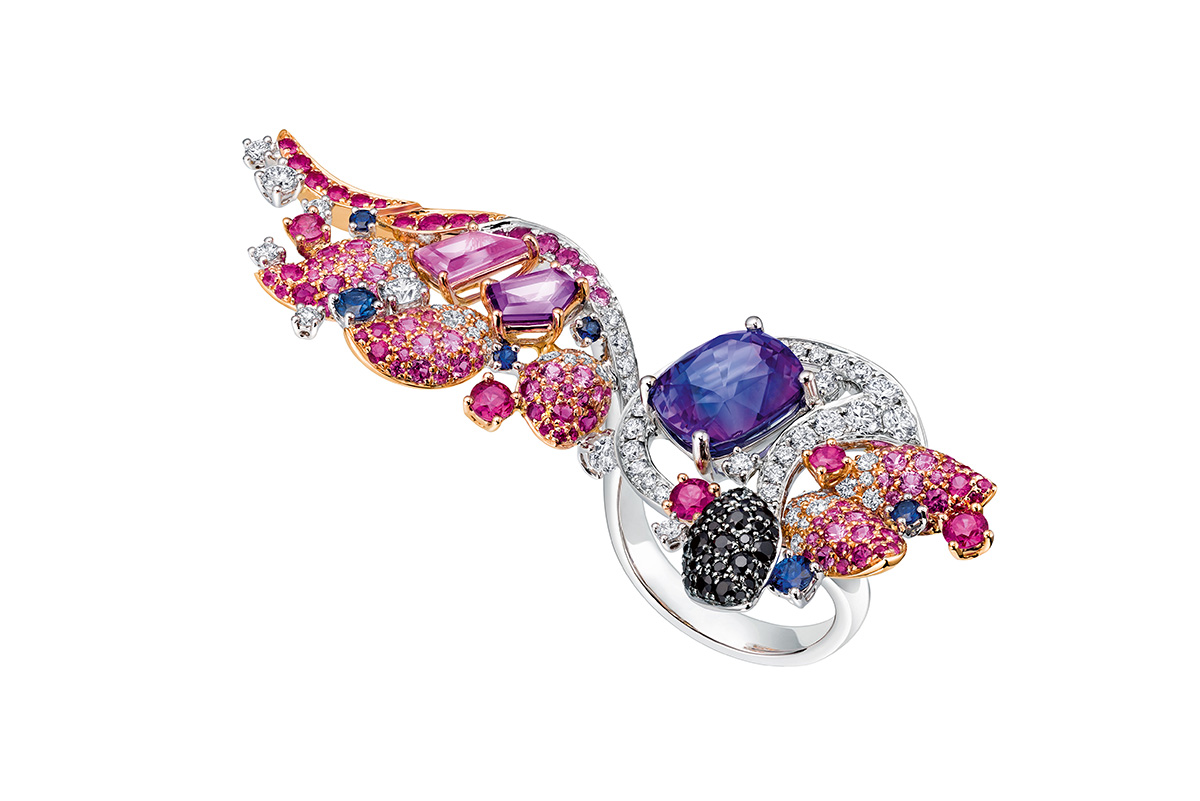 Le Glissement du Flamant
[/ts_one_third] [ts_one_third]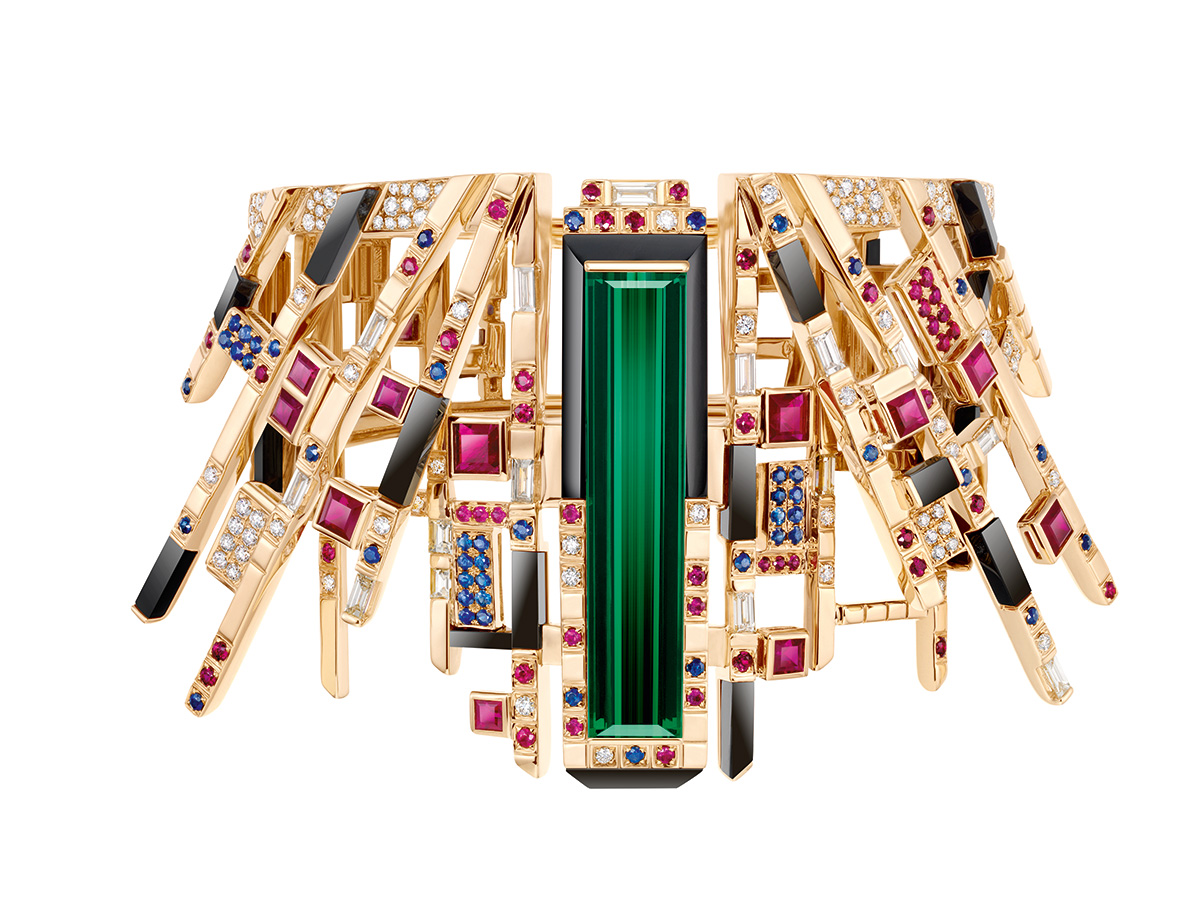 Les Blocs de Fantasie
[/ts_one_third] [ts_one_third]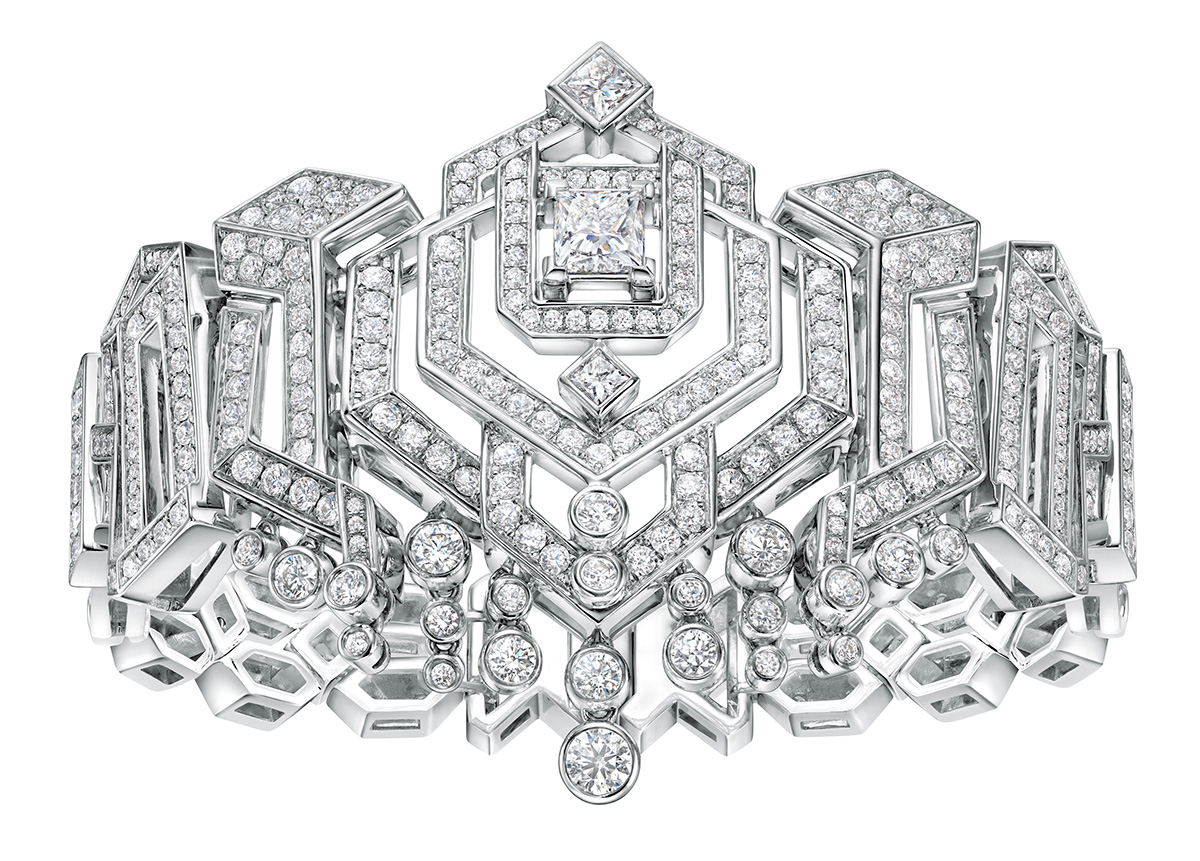 Les Gouttes de Charisme
[/ts_one_third] [/ts_row]
---