Alternative Engagement Rings
Katherine Kim, Polina Ellis and Tiffany: three different brands and their own creations for a special moment
---
From Europe to the United States three alternative engamgement rings by Los Angeles based Katherine Kim, Polina Sapouna Ellis, who founded the brand of the same name and the famous solitaire ring with a new dynamic design by Tiffany.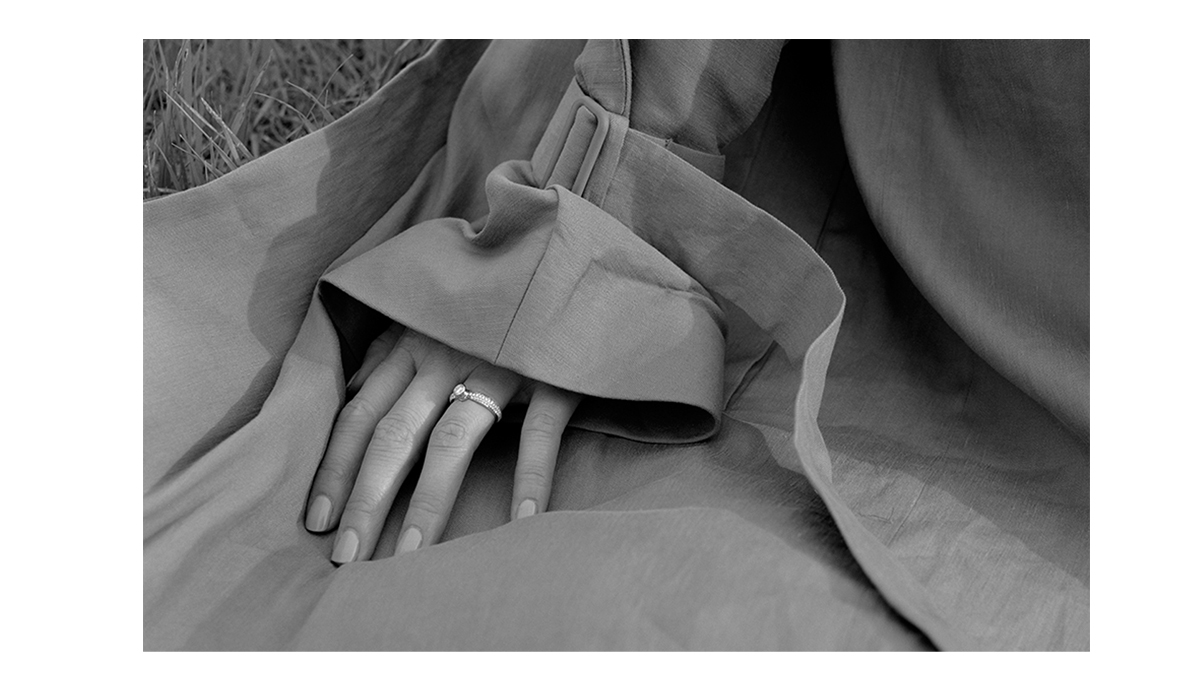 KATHERINE KIM
Endless Happiness
Celebrating love in all its forms is one of her missions, together with sustainability and global responsibility. Los Angeles-based
Katherine Kim
, for her eponymous brand
Kat Kim,
loves creating collections that feature an innovative silhouette with unexpected details. Beloved by celebrities including Rihanna, Leandra Cohen (Man Repeller), Kate Hudson, Taraji Henson and Kate Bosworth, her rings are inspired by unforgettable moments and special life occasions, and feature the iconic beauty of classic materials like gold and diamonds, through an interesting avantgarde filter. The Éternal Pavé ring shows beautiful white brilliant-cut diamond in the center and a pavé eternity band: it's sure to have a cult following.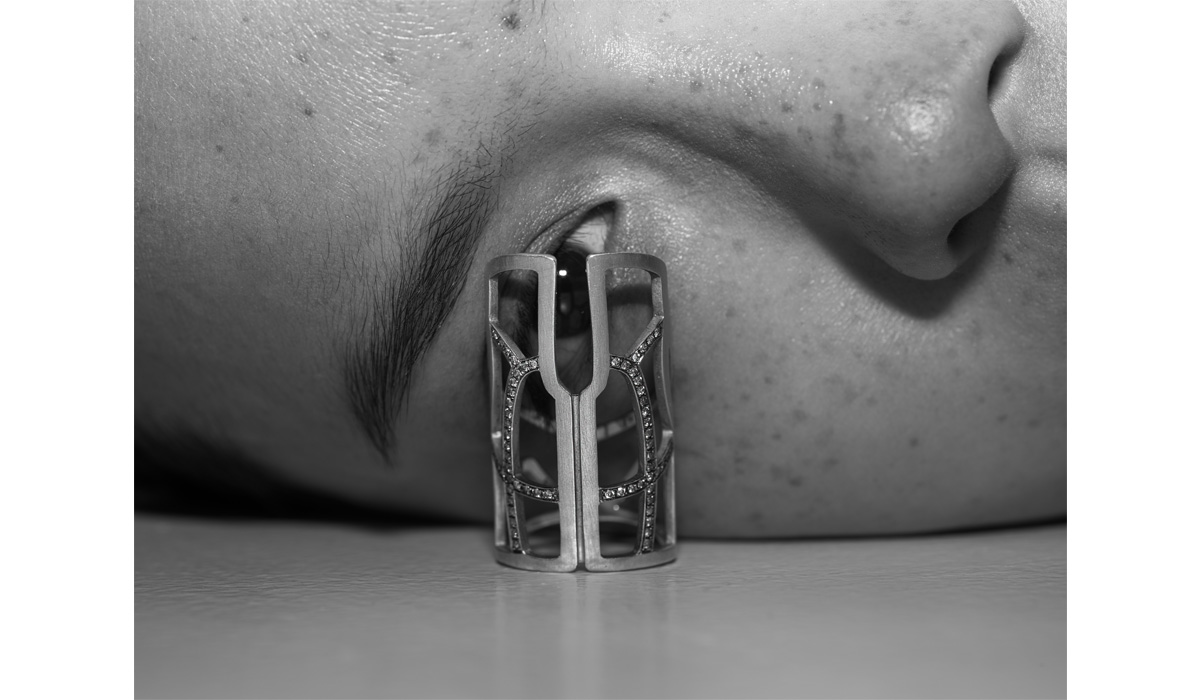 POLINA ELLIS

Futuristic Promises
According to Polina Sapouna Ellis, who founded the brand of the same name – Polina Ellis – in 2010, the greatest power is hidden in simplicity. Passionate about art history, she mainly draws inspiration from the austere linearity of the Doric style and from the geometric motifs of ancient Greek architecture. «The simplicity in clean geometric shapes inspires and intrigues me,» she explains. And her ring from the Tethrippon collection is very intriguing as it was inspired by the Charioteer of Delphi, the celebrated sculpture from the classic Greek era. The piece evokes an archaic beauty through a futuristic look: perfect for sealing a modern promise of love.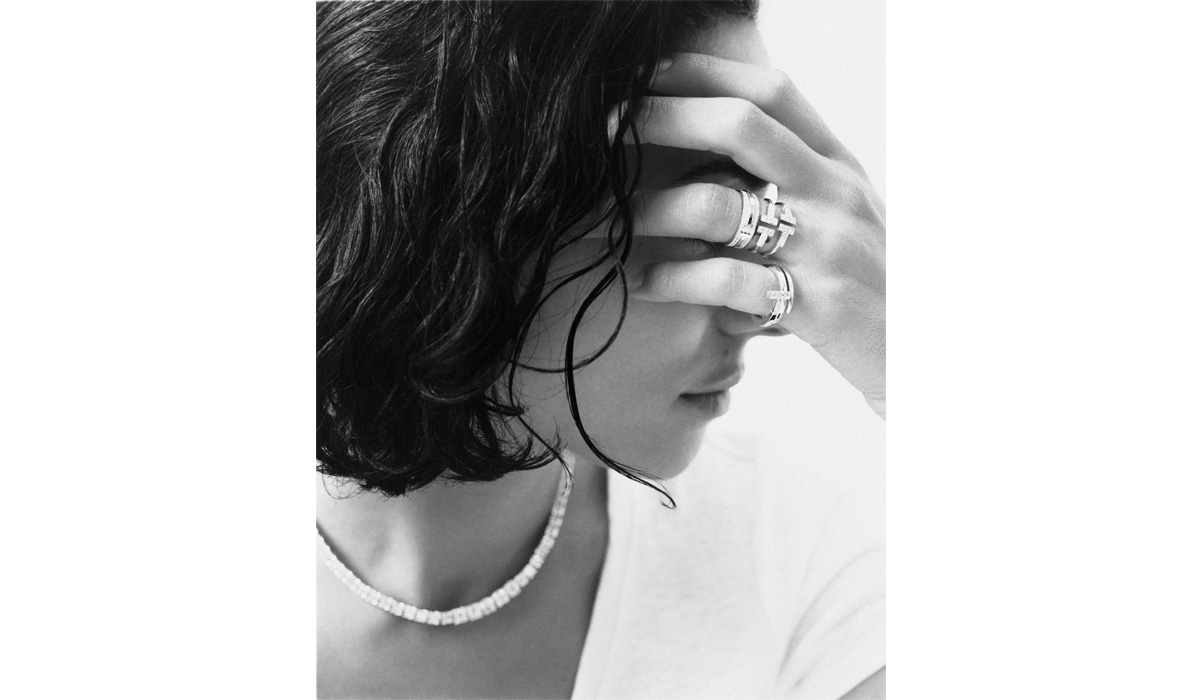 TIFFANY
Love (R)evolution
About 130 years have passed since Charles Lewis Tiffany created the Tiffany setting, a solitaire ring with a large, rare diamond, raised by six subtle prongs. This model went on to become the most famous engagement ring in the world. But even the most important traditions evolve. Today the jewelry house, strengthened by its know-how and its role in making the best love stories unique, offers less classic rings in addition to these magnificent solitaires. Like those from the T Collection, a symbol of the energy and strength of New York. They feature a dynamic design, like the city that inspires it, perfectly expressing the values of modern love, with a twist that pays tribute to freedom.
---