Christie's Magnificent Jewels
Historic jewels and exceptional gemstones on sale tomorrow at Christie's auction in Geneva
---
On 15 May 2019, the Four Seasons Hotel des Bergues in Geneva, will held the Magnificent Jewels auction. On sale, superb jewels of exceptional craftsmanship, historical provenance and pieces by the most sought-after jewelry houses including Cartier, Bulgari, Van Cleef & Arpels and Harry Winston. New entry at the auction The Ana Maria Pearl set as a detachable drop in a watch-brooch. Among more than 270 jewels some pieces have a particular story to tell. For example an early 19th century emerald and diamond fringe necklace with royal provenance (estimate: CHF/USD 1,500,000 – 2,500,000), owned by Henri d'Orléans, Duke of Aumale (1822-1897). The jewel was gifted to his goddaughter Princess Hélène of France, Duchess of Aosta (1871-1951) on her marriage on 25 June 1895 to the Prince Emanuele Filiberto of Italy (1869-1931), Duke of Aosta.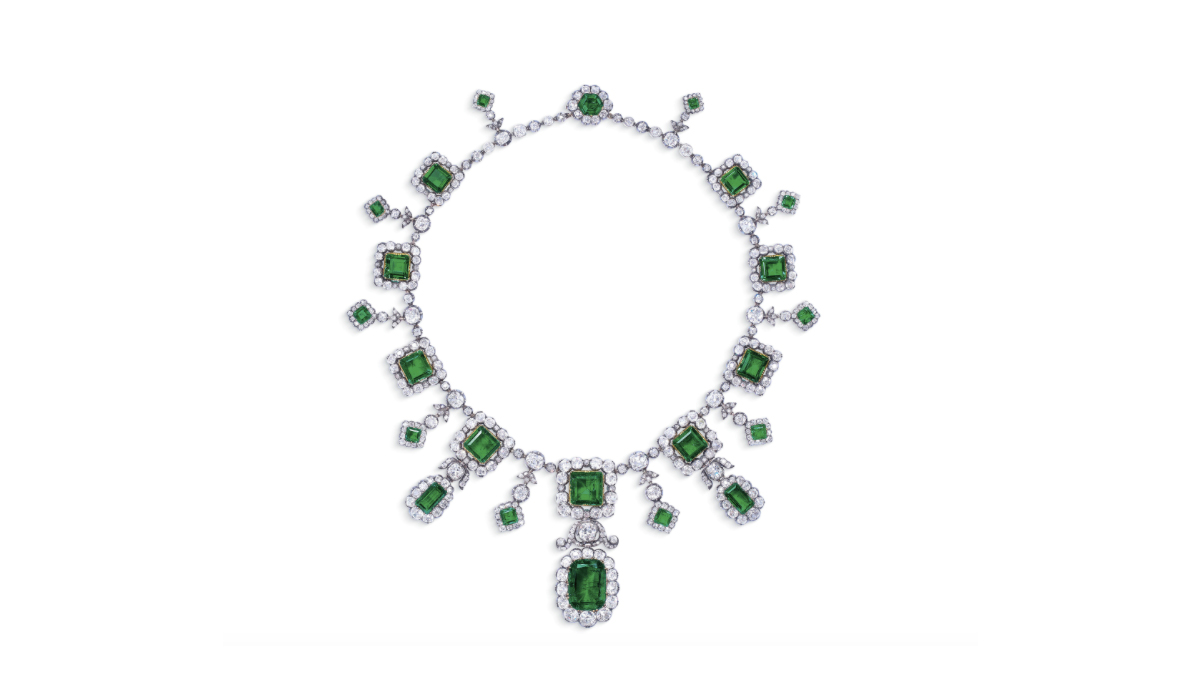 A rare aquamarine and diamond tiara by Fabergé (estimate: CHF/USD 230,000-340,000) on auction for the first time. Made in 1904 as a wedding gift from Frederick Francis IV, Grand Duke of Mecklenburg-Schwerin (1882-1945) to his bride Princess Alexandra of Hanover and Cumberland (1882-1963), this Fabergé tiara is of symbolic design with forget-me-not flowers tied with ribbon bows, signifying true and eternal love, pierced by arrows representing cupid, a token of endearment, attraction and affection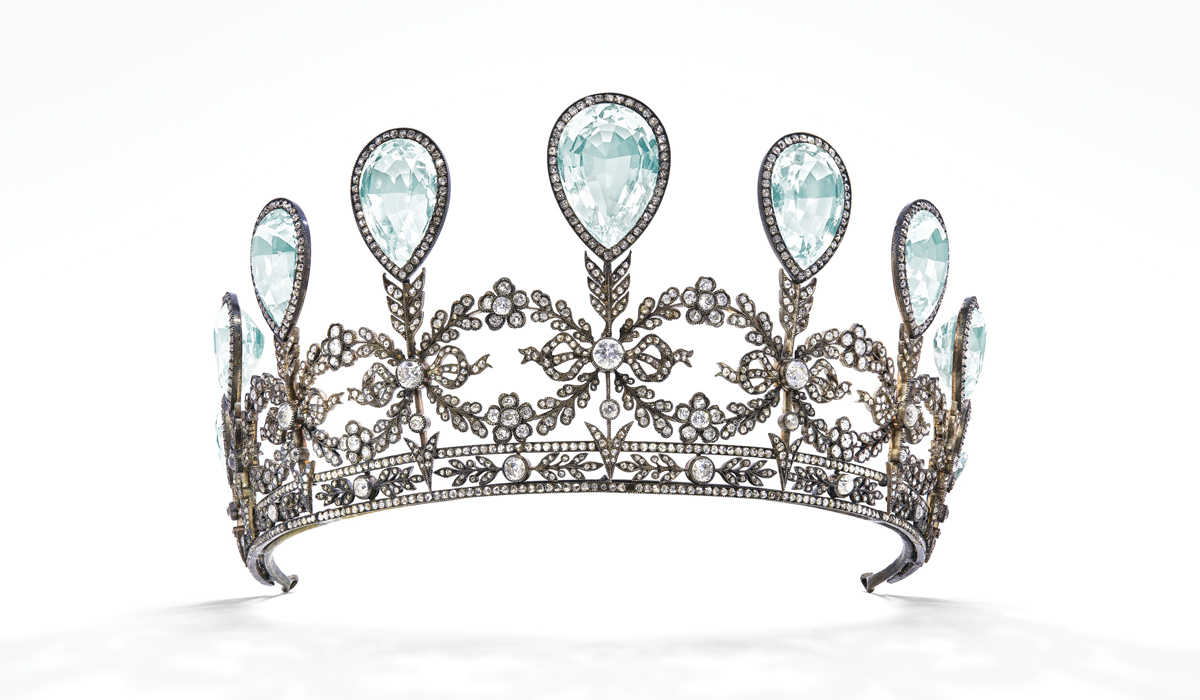 A leading jewel of the auction will be The Jonker V, a beautiful rectangular-cut, D colour diamond ring weighing 25.27 carats, set by Harry Winston (estimate: CHF/USD 2,500,000 – 3,500,000)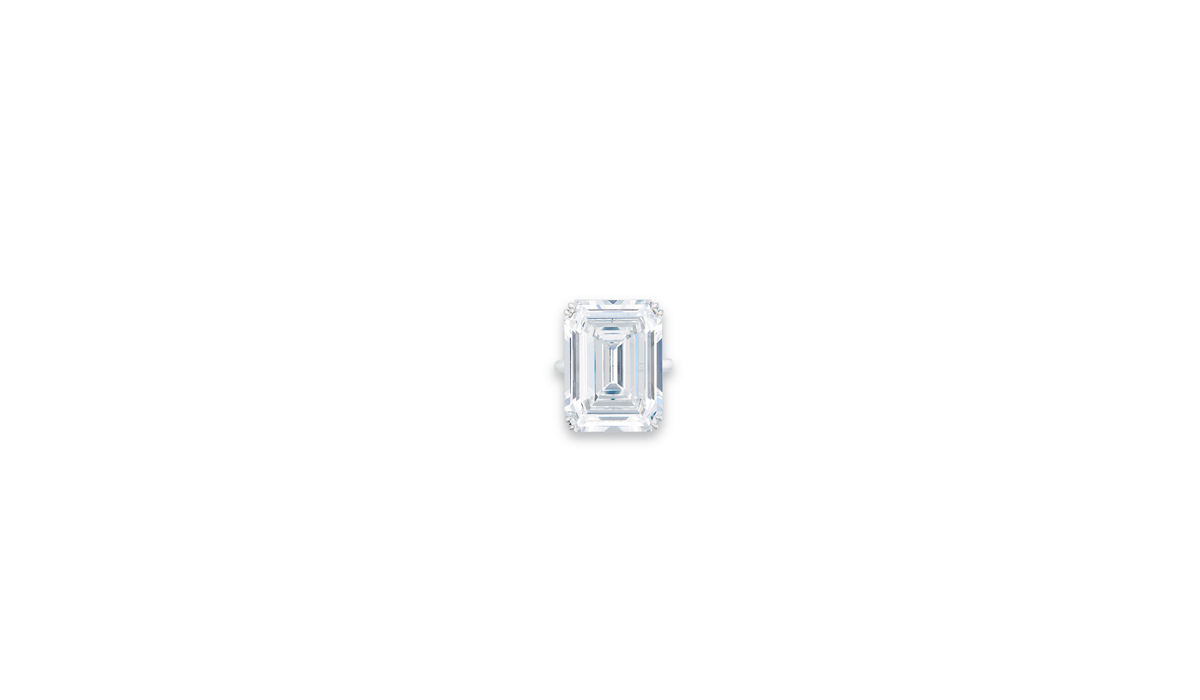 An historic emerald with illustrious provenance dating back to Catherine the Great of Russia. This legendary pear-shaped gem weighing today 75.61 carats was part of the Russian Imperial collection for over 100 years before it was given by Tsar Alexander II of Russia to Grand Duchess Vladimir, born Duchess Marie of Mecklenburg-Schwerin (1854- 1920), on the occasion of her wedding to his son Grand Duke Vladimir Alexandrovich of Russia in 1874.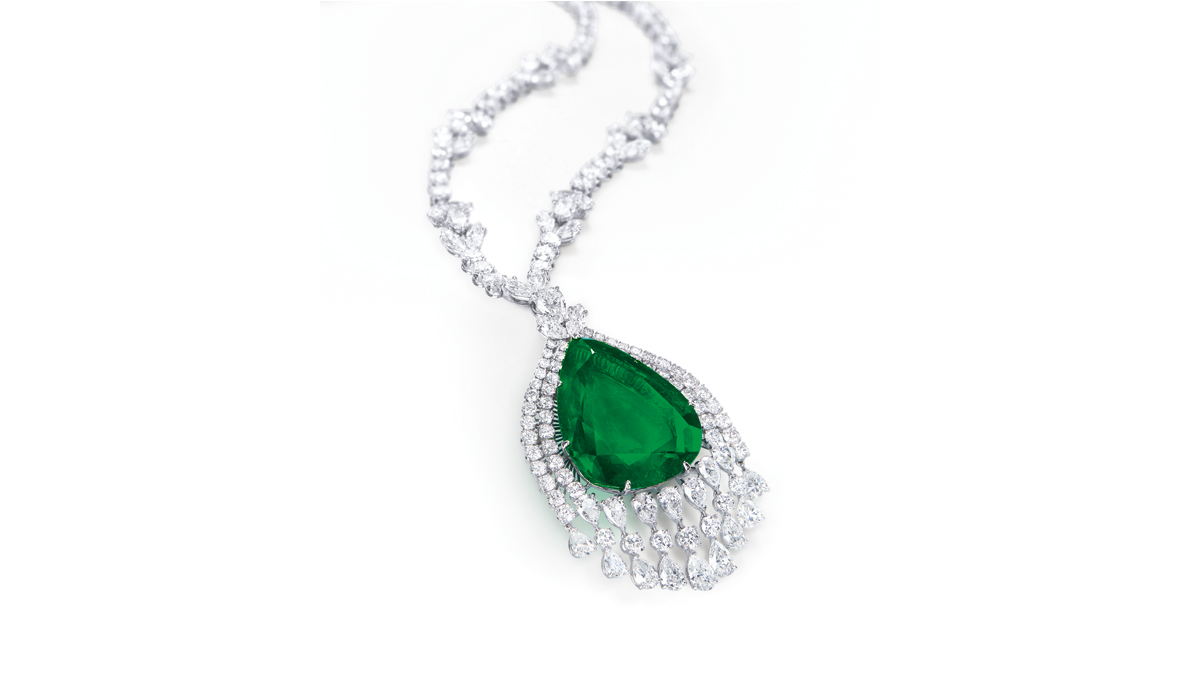 And last but not least the he historic 'Ana Maria Pearl', once owned by Ana María de Sevilla y Villanueva, XIV Marquise of Camarasa (1828-1861), which is presumed to have been discovered during the Spanish conquest of the Americas in the 16th century. A slightly baroque drop shaped natural saltwater pearl of 30.24 carats, set as a detachable drop of a beautiful brooch, which contains an invisible watch by Audemars Piguet, a design from the 1960s (estimate: CHF800,000-1,200,000).
---