The Edit: Multi Rings
Rainbow k, Uniform Objects and Voodoo Jewels feed the maximalist style, now back in trend, with a proposal of rings to combine creatively
---
Modern Art Déco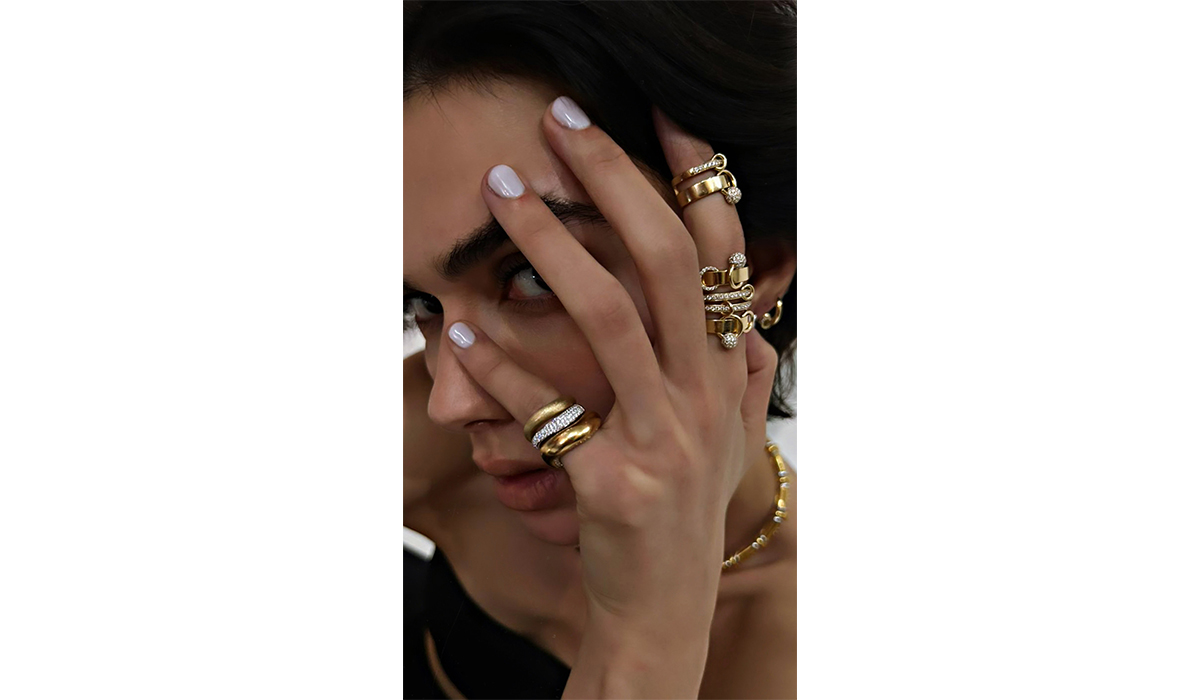 Gold and diamond rings Wave and Double Piercing, Rainbow K.
Wearing a lot of rings on your hands is a way to give your style unique individuality. This can be done by combining models from different brands. The multiplicity of the proposals from Rainbow K rings, however, provides an essential eclecticism that is totally monobrand. The Parisian brand, founded in 2019 by friends Kelly Souied and Kelia Toledano, who have shared a passion for jewelry since childhood, offers a rich array of modern rock designs that are not without a touch of old style, thus giving each item an elegant and iconic allure.
Ostentatious Glamour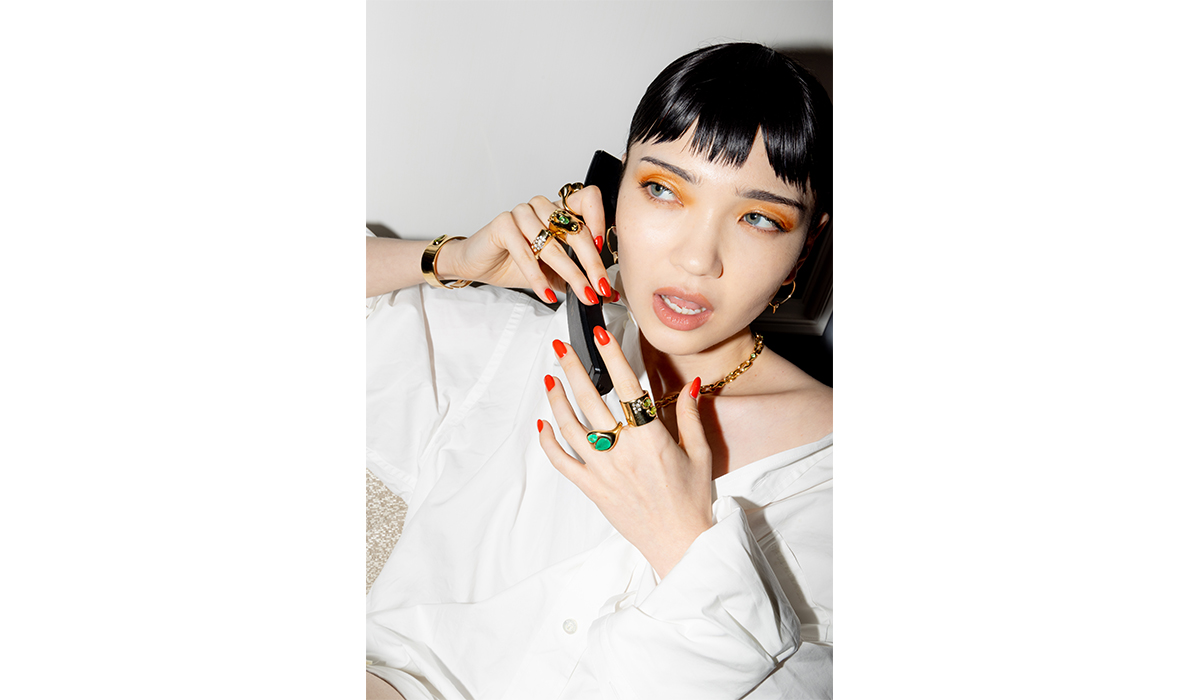 Different rings in gold and precious stones, Uniform Object.
Solid gold and large stones. Just one of Uniform Object's rings is enough to capture attention. Worn together, the pieces become the means through which to impose a bold personality and a predilection for true maximalism. Each one displays symbolic references resulting from the encounter between artisan techniques and avant-garde design. Brightly colored gems are combined with 18-carat gold in an ultra-chrome finish, expressing the glamorous, grunge spirit from which founder David Farrugia draws inspiration.
Wild Layering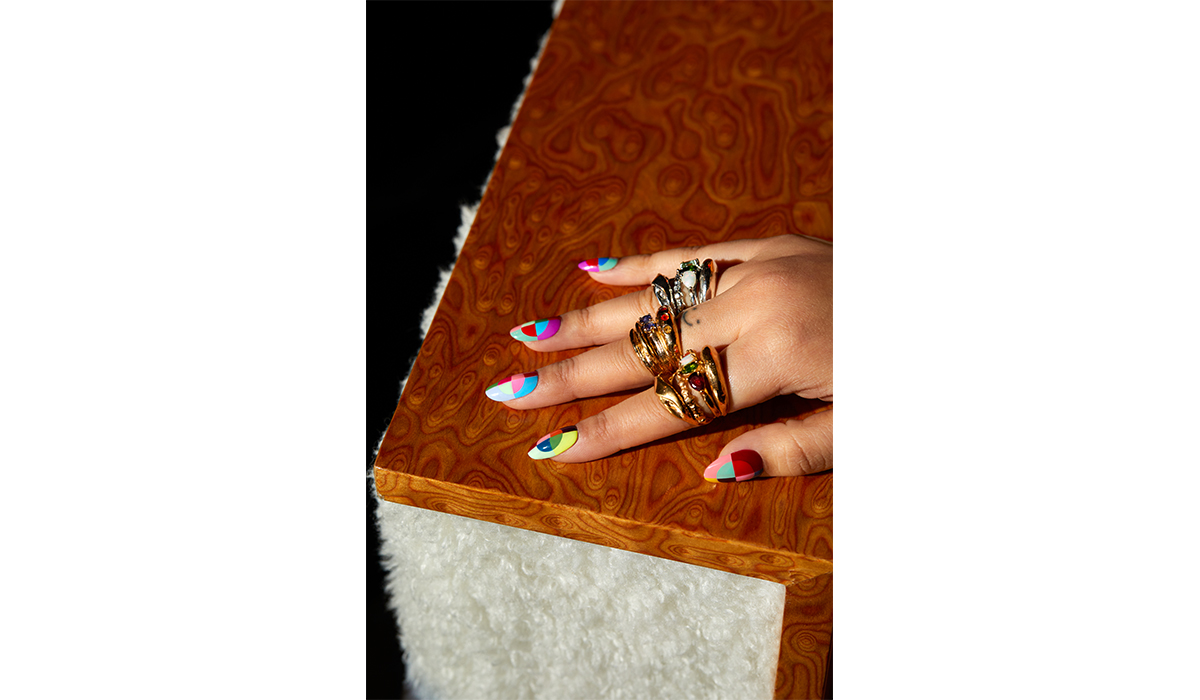 Different rings in gilded silver and precious stones, Voodoo Jewels.
The artistic and impeccably "imperfect" universe of Voodoo Jewels is ideal for "layering" and transforms the practice into a veritable art, capable of generating a balanced result. The rings in the new Une Histoire Voodoo collection are made of gilded silver and enriched with precious stones, such as opals, tourmalines, carnelians and garnets in rough form. Materic textures combine with sinuous shapes to create «a unique, authentic and unconventional harmony, like the beauty of a woman who chooses to always be herself.»
---