Gunia Project Promotes Ukrainian Culture
An artistic project that aims to preserve Ukrainian cultural heritage through ceramic and bijoux manufacture
---
Creativity as a tool for preservation. Natalia Kamenskaya and Maria Gavrilyuk, founders of the Gunia Project brand, have convinced us of it. The two designers are engaged in an artistic project that aims to preserve Ukrainian cultural heritage through ceramic and bijoux manufacture. The Atlas collection is the first to be made after the Russian invasion. It features gilded silver earrings and brooches inspired by the Atlas figures found on the historic Kozerovsky house in Kiev, designed by Ukrainian architect Ignatius Kazimirovich Ledokhovsky: a way of reflecting on the existence of local culture during the ongoing war, the importance of preservation and the connection between cultural symbols and national ideals.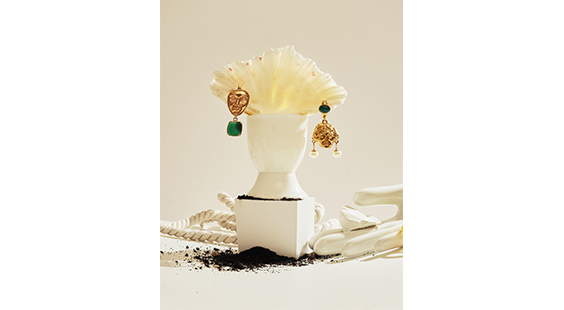 ---
Earrings Atlas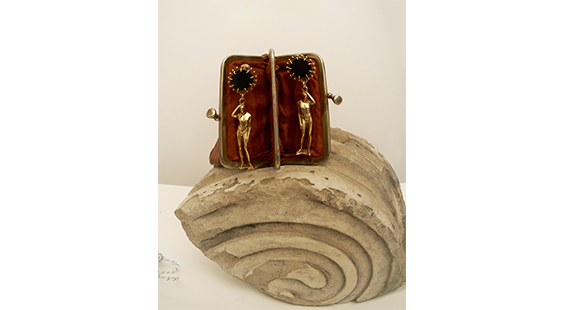 The Greek mythological figure of Atlas is reproduced in a pair of gilded silver earrings, embellished with onyx.
Earrings Atlas Green
Gold-plated silver, green agate and black onyx in an elegant composition designed to decorate the lobe.
Vase Atlas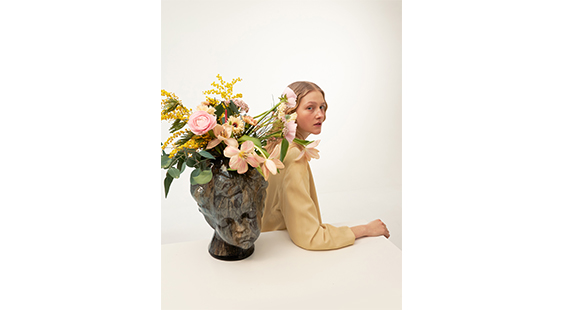 As well as jewelry, a series of handmade objects. Like the large glass vase, again inspired by the figure of Atlas.
Earrings Atlas Heads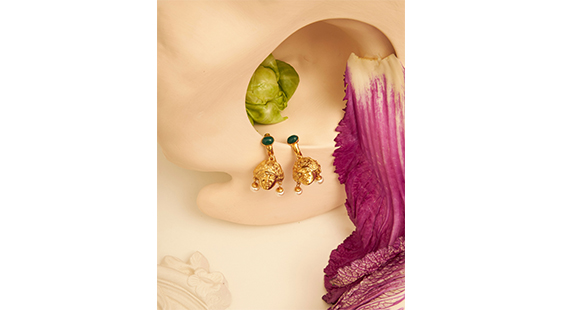 With their mythological flair, these gilded silver Atlas head earrings feature green agate and pearls.
---