Chanel Joaillerie: In the Manner of a Tweed
The Chanel's iconic fabric becomes a precious decorative element in the new Tweed de Chanel high jewelry collection, showcasing strength, skill and creativity
---
It was sometime around the 1930s when Gabrielle Chanel decided that tweed – the emblem of elegance for men – would be synonymous with the emancipation of women. Since then, every collection has featured this versatile, comfortable woolen fabric, becoming a part of the brand's DNA. The Place Vendôme workshop in Paris pays homage to this material that was so beloved by Mademoiselle, translating it into part of the aesthetic of the new Tweed de Chanel fine-jewelry line. These forty-five jewels boast extraordinary craftsmanship and highlight the distinctive characteristics of tweed with movement and precious woven elements, skillfully created in platinum, gold, diamonds, pearls and sapphires.
---
TWEED CHAÎNE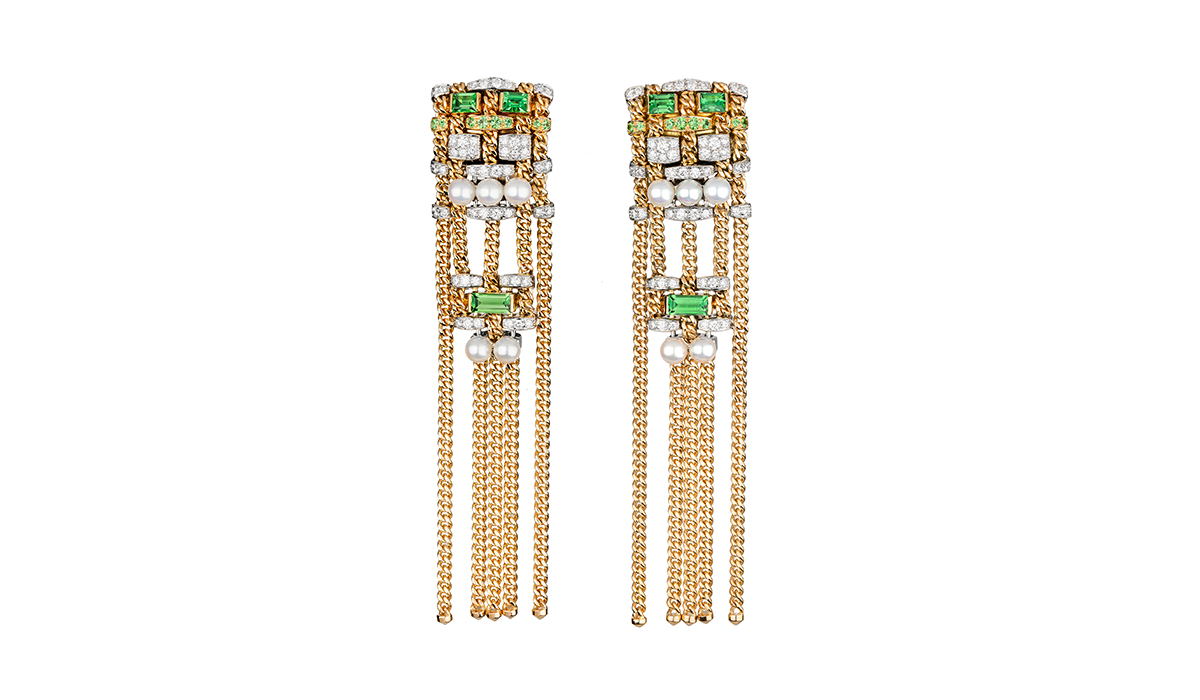 The soft movement of the chain serves as a guiding element of this pair of earrings in yellow gold and platinum, illuminated with cultivated pearls, tsavorites and diamonds.
TWEED CONTRASTÉ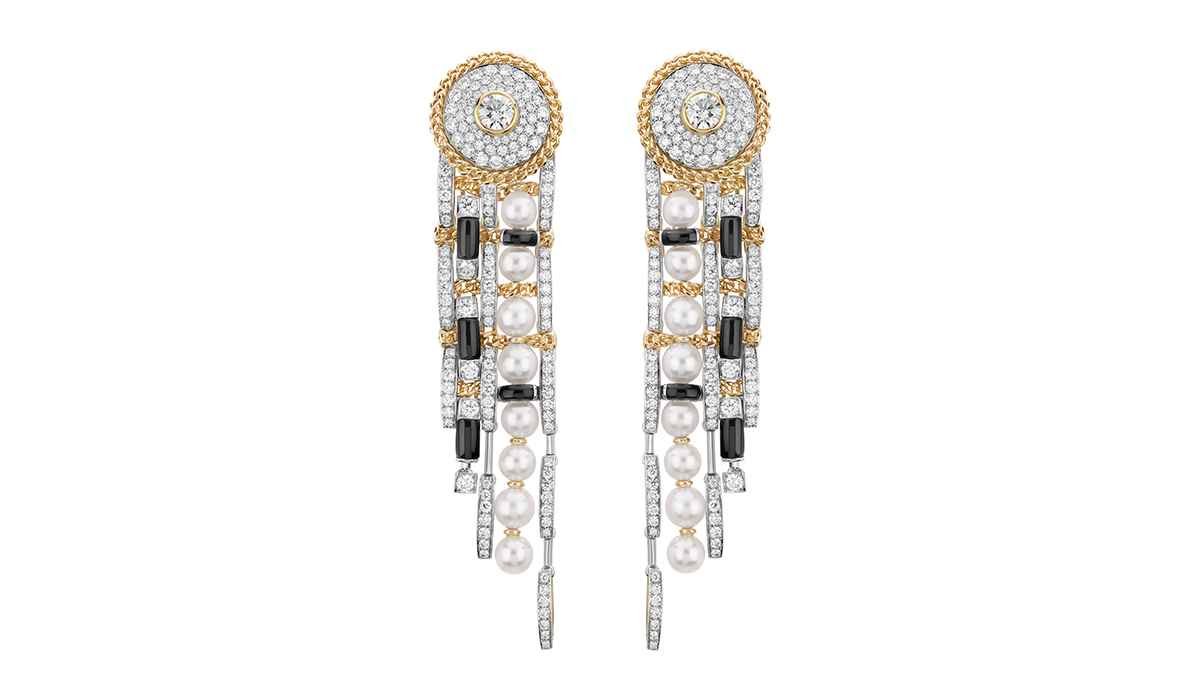 An ultra-precious piece in gold and platinum. Here white diamonds and black onyx come together to make for an emblematic color combination.
TWEED CORDAGE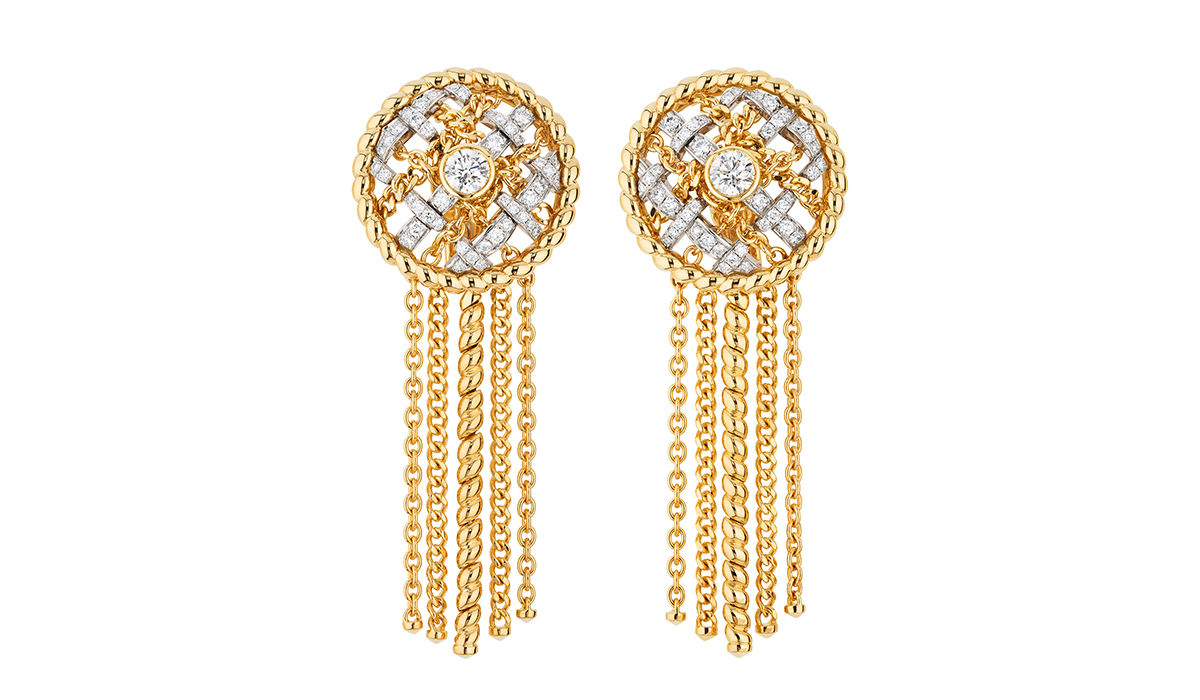 The wavy rhythm of rope is used as a round frame, in gold, diamonds and platinum. The addition of five strands of gold brings a dynamic touch to this piece.
TWEED D'ÉTÉ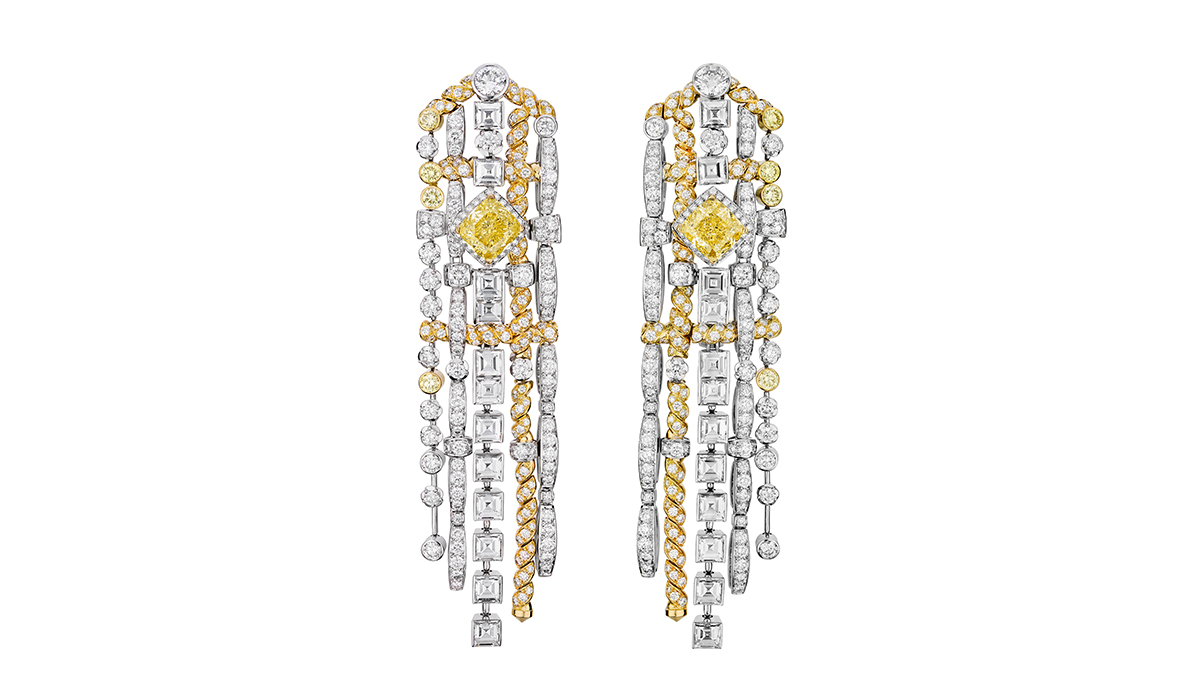 The light of yellow and white diamonds form solid links in these earrings, which also stand out thanks to a large stone in the center.
---