Names to Know: Delphine Nardin
Natural and industrial come together in the artistic vision of the French designer
---
With an aesthetic imaginary enriched by unexpected discoveries, the self-taught Delphine Nardin experiences the world of jewelry with an artistic approach. Everything is based on materials found in natural or industrial enviroments that bear the signs of time, which represents a true obsession for the French designer. Sensing its value and capturing its memory and energy in precious and contemporary works is the engine for each new creation. «My work only seeks to magnify what these objects tell by themselves, to invent a mobile architecture that will sublimate them.»
Halfmoon Necklace and Ring
Inspired by the poetic shape of a half moon, this parure is enlivened by sea glass and pebbles, joined with thin but robust 18-carat gold wires.
Dome Ring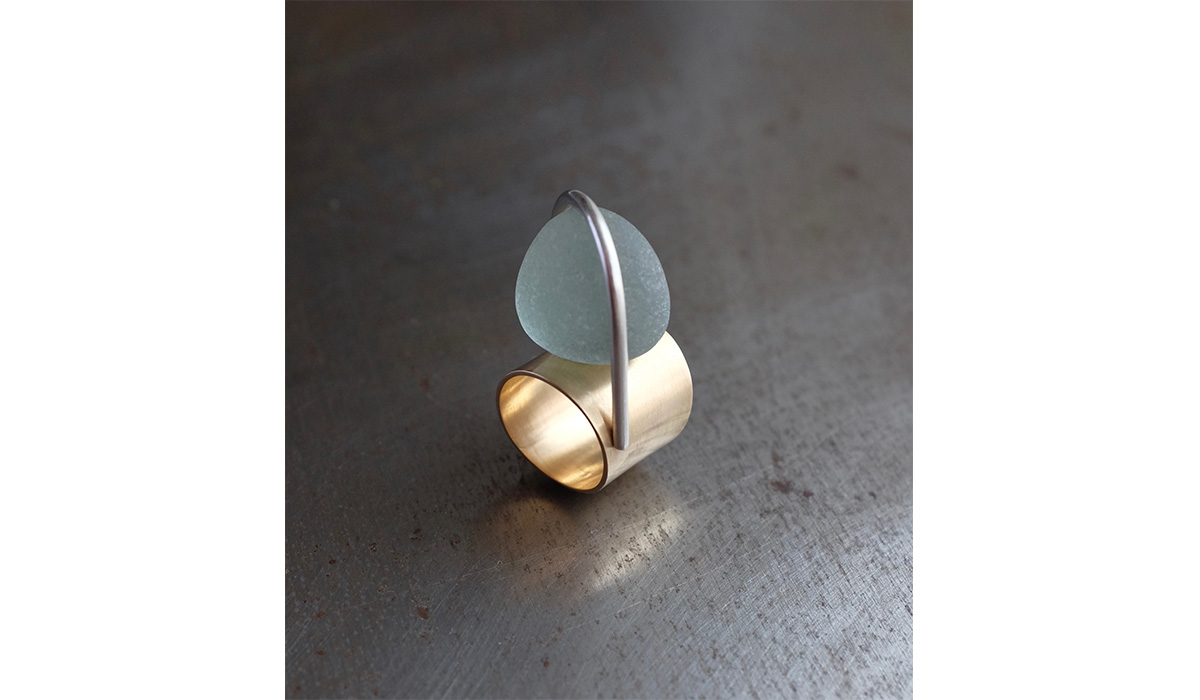 The ring features an architectural gold and silver structure which, like a casket, preserves and ennobles a sea glass gem.
Driftwood Necklace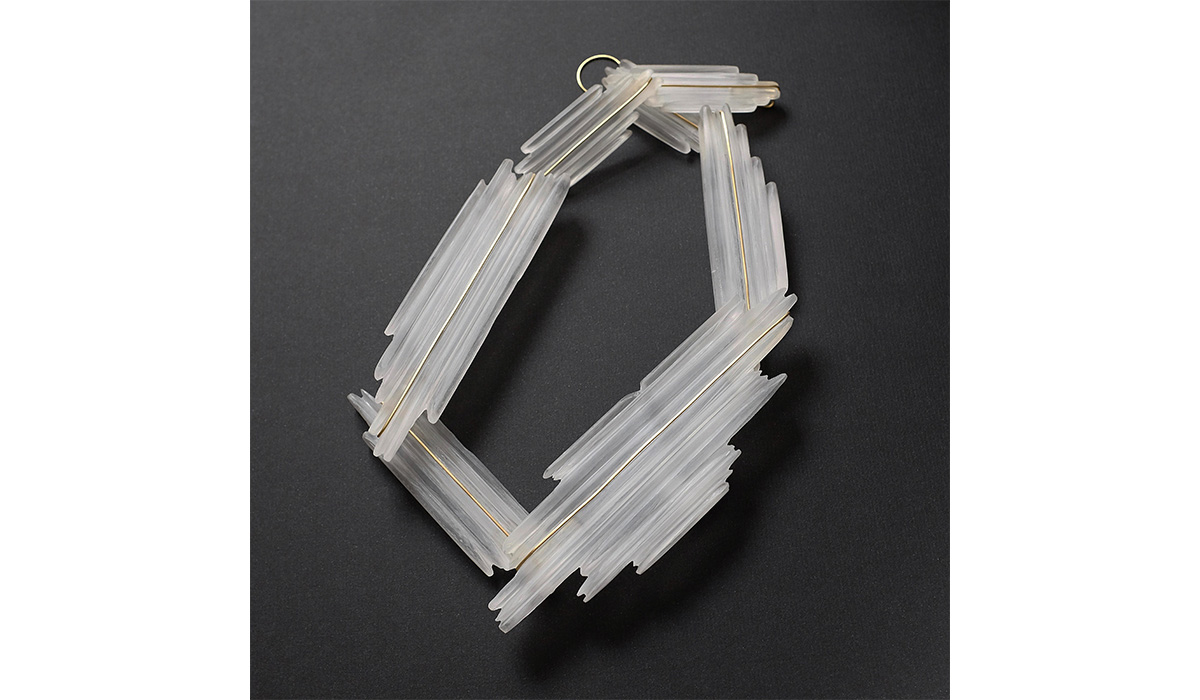 18-carat gold structure and Perspex core for this necklace that evokes the material aspect of marine wrecks.
Teat Ring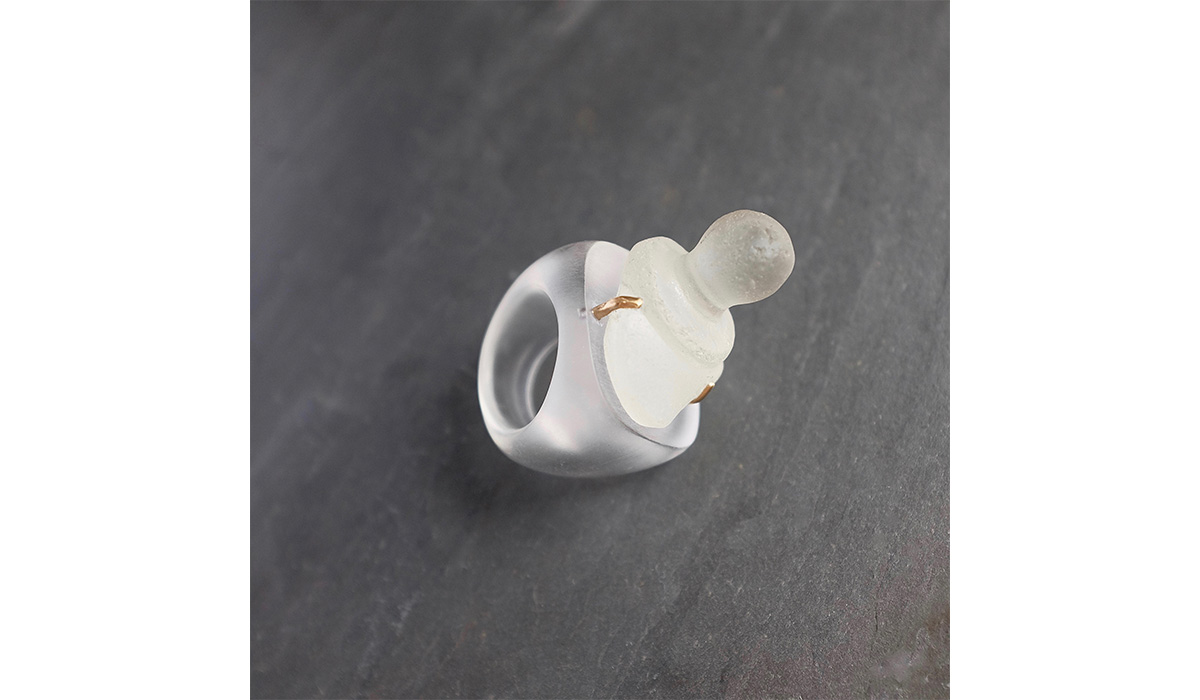 Sea glass, Perspex and 18 carat gold for a ring created to celebrate the curves of the female body, enhancing its softness.
---