The Fluid Design of Kloto Jewelry
Halfway between minimal and industrial, the jewels by the designer Senem Gençoğlu for her brand Kloto preserve inclusive values
---
From concept to design: everything is fluid in the Kloto brand's new jewelry ecosystem. Senem Gençoğlu, combines her family heritage and passion for industrial design with a neutral, minimal and sculptural look. Born and raised in Istanbul, Senem comes from a family with over 40 years' experience in creating traditional jewelry. In that same workshop, supporting the work of local artisans, she now brings her collections to life, all designed to be functional while expressing a vision that overflows with inclusive values. Starting with an unusual combination of gold and silver to represent the beauty of merging two often opposing worlds.
C

elestial

E

arrings
These wave-profile earrings illuminated by a pavé of diamonds draw inspiration from a quotation by Paulo Coelho: "We are travelers in a cosmic universe".
F

orce

E

arrings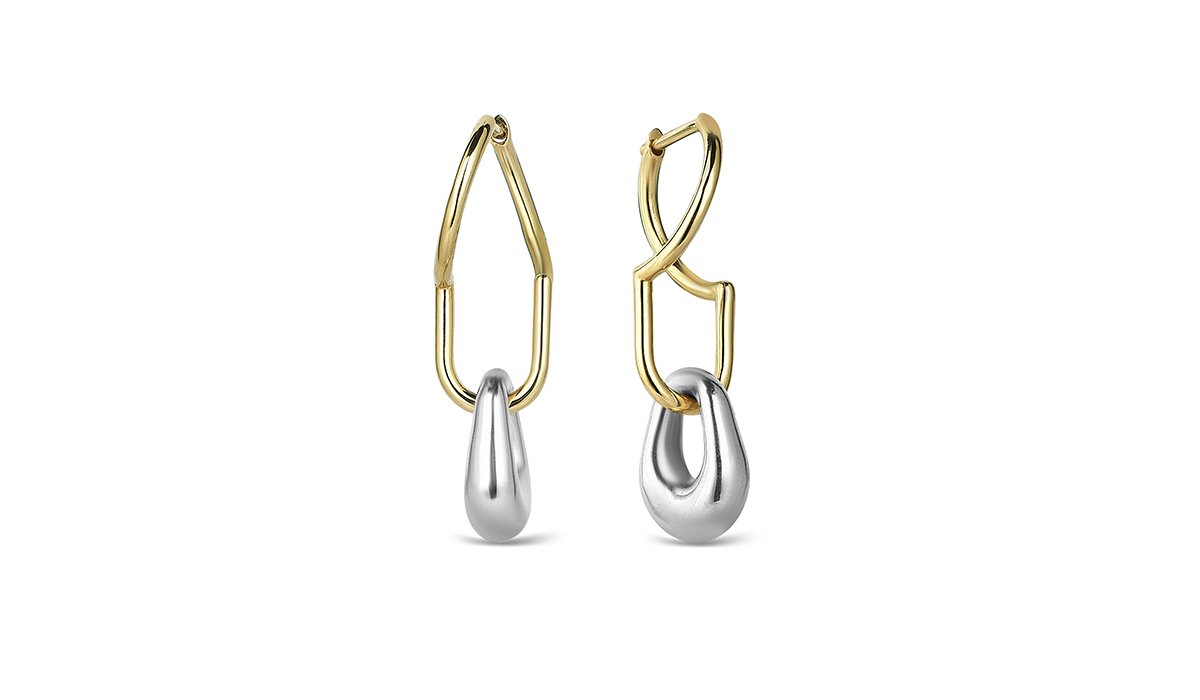 Designed to strike a balance between a slim and a robust silhouette, the earrings represent the gravitational force at the center of every galaxy.
B

olt

C

uff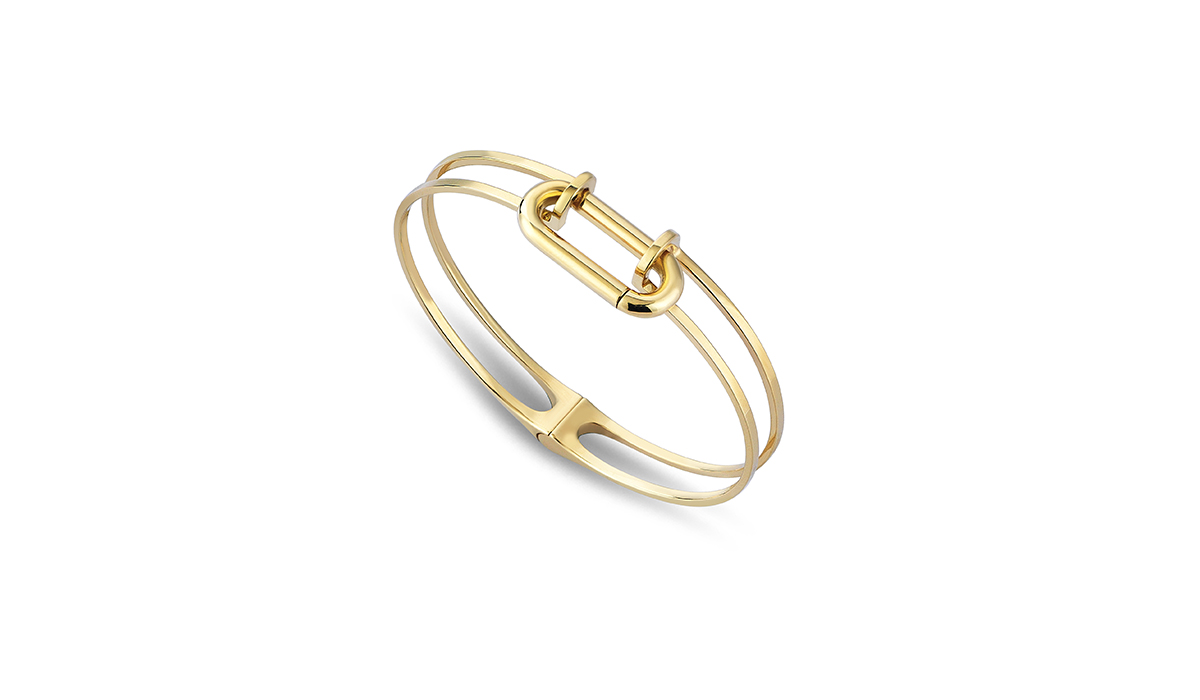 This 18-carat, yellow gold bracelet is a contemporary take on a flexible bangle.
B

eyond

C

uff and

A

rray

R

ing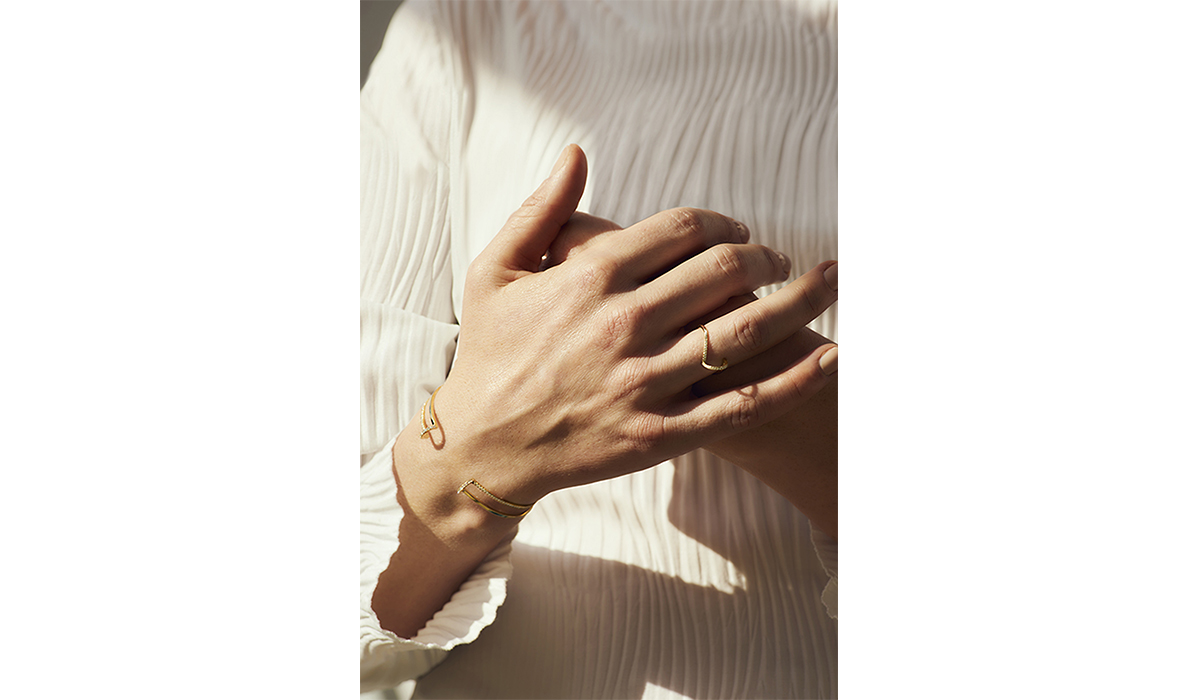 Gold and diamonds for this bracelet and ring with their sculptural yet linear geometric profile.
---