The Floating Piers by Christo at Lake Iseo
---
After over 40 years Christo comes back in Italy with his The Floating Piers project.
It is considered as one of the top event of Summer 2016. And it is going to happen in Italy at Lake Iseo next Saturday. From June 18 to July 3, 2016, weather permitting, Italy's Lake Iseo will be reimagined by the great artist Christo with the Floating Piers project.
70,000 square meters of shimmering yellow fabric, carried by a modular floating dock system of 200,000 high-density polyethylene cubes, will undulate with the movement of the waves as The Floating Piers rise just above the surface of the water. Visitors will experience this work of art by walking on it from Sulzano to Monte Isola and to the island of San Paolo, which is framed by The Floating Piers. The mountains surrounding the lake will offer a bird's-eye view of The Floating Piers, exposing unnoticed angles and altering perspectives. A 3-kilometer-long walkway will be created as The Floating Piers extend across the water of Lake Iseo. The piers will be 16 meters wide and approximately 50 centimeters high with sloping sides. The fabric will continue along 1.5 kilometers of pedestrian streets in Sulzano and Peschiera Maraglio. After the 16-day exhibition, all components will be removed and industrially recycled.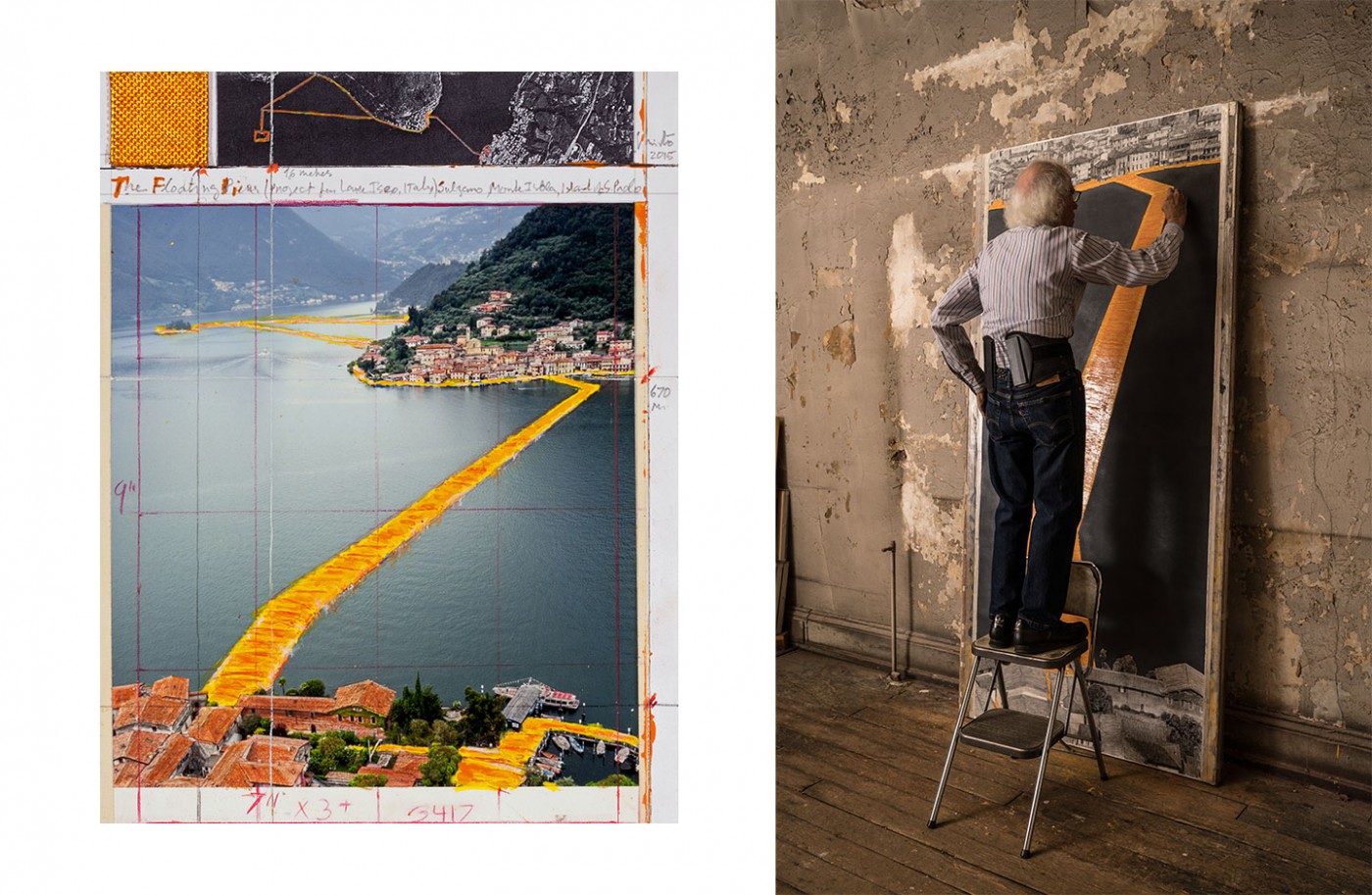 ---