---
Three luxury destinations located in Greece you may love.
There are places in which luxury meet the amazing natural Greek landscapes. We chose three extraordinary villas where to spend the summer and enjoy life more than ever.
Villa Naya
Located on the west side of Paros opposite the island of Antiparos, facing the spectacular Aegean sunset, Villa Naya provides the setting for a unique memorable vacation experience. An interesting minimal architecture is combined with the Mediterranean landscape and create an unparalleled atmosphere beyond any expectation. Shades of bright blue and intense shadows dominate the views while moving through walls, spaces and landscape.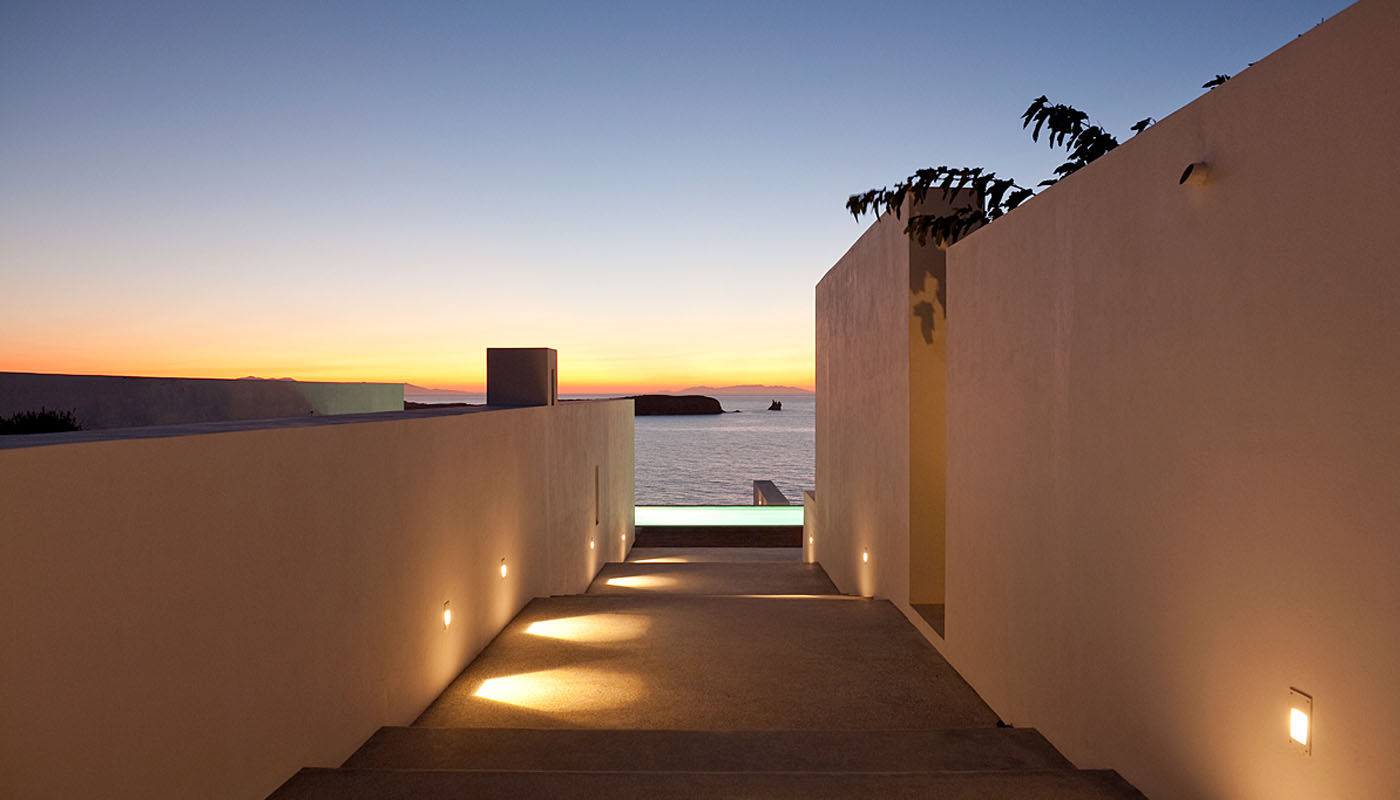 Villa Naya in Paros
Villa Harmonia
This five bedroom 250sqm villa, is part of a unique complex of 5 independent villas, basks in the Aegean sun and light. All properties have been designed with great respect to the natural landscape and have been built combining minimalistic white washed Cycladic elements and impressive dry stone walls, while lush gardens full of Mediterranean plants and herbs surround the terraces and the swimming pools. Follow the little path and discover a "private" pebble beach just in front of the villas.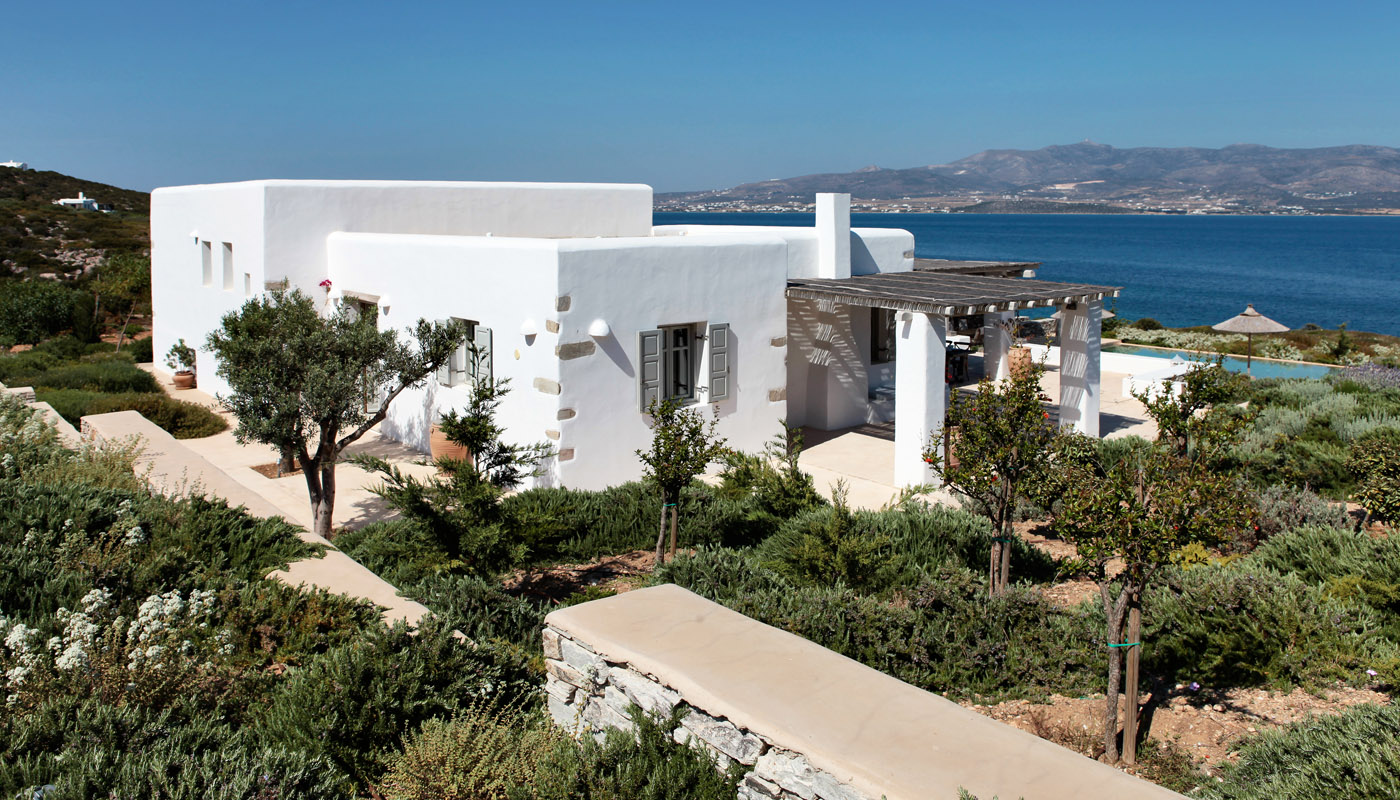 Villa Harmonia
Villa Anemone
Villa Anemone in Santorini is built on the highest point of the caldera in idyllic Imerovigli, where you can enjoy the breathtaking views of the Aegean Sea, the volcano and nearby islands. This understated luxurious villa has been renovated with absolute respect to the particular characteristics of the natural environment and constitutes a completely unique eco-friendly hospitality and accommodation proposition in Santorini and the Cyclades. The furniture and decoration are made especially with feng shui aesthetics that combine luxury with an atmosphere of relaxation and holistic feel.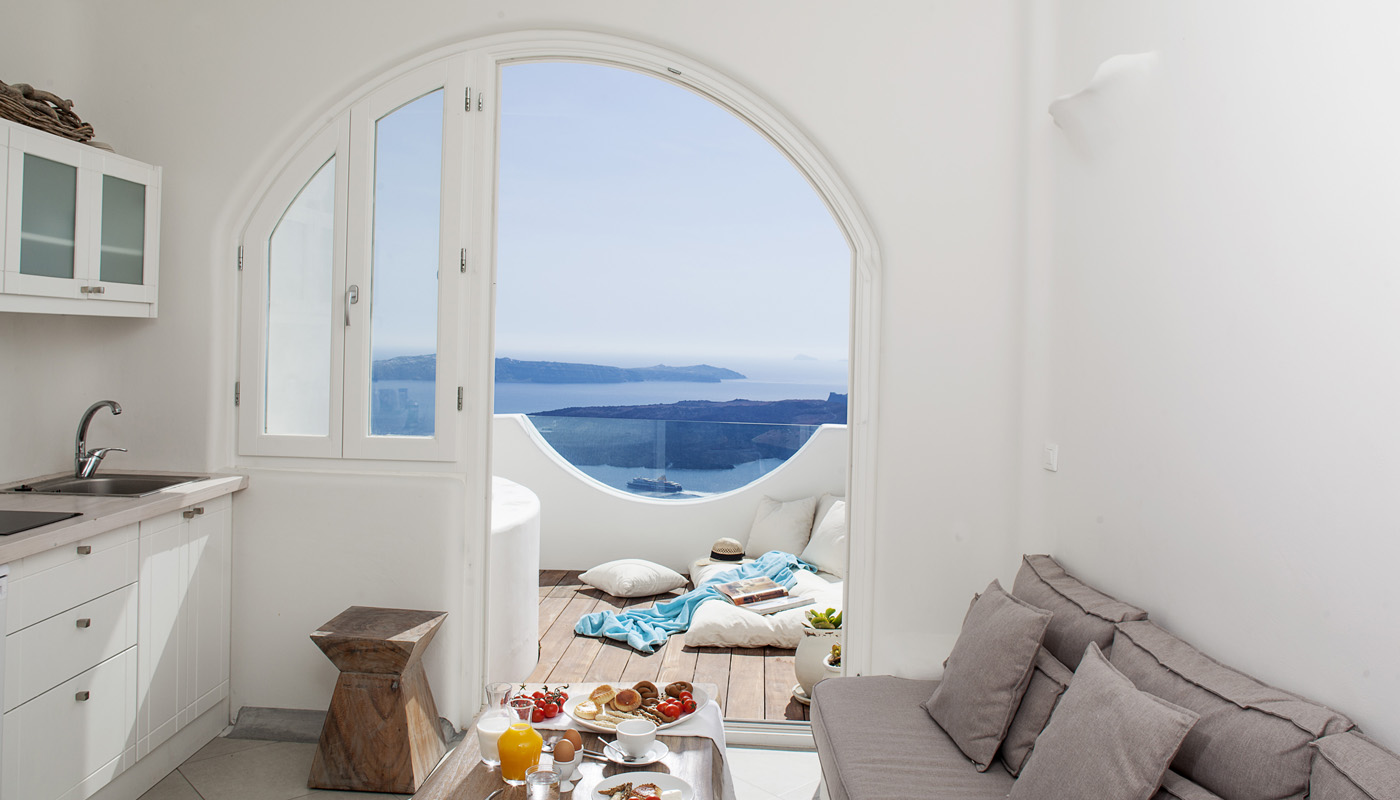 Villa Anemone in Santorini
Source: www.brightbluevillas.com
---