Stella McCartney's Rainbow Pop Falabella Collection
---
Stella McCartney celebrates summer with a new bag's collection full of good wibes.
It's time to celebrate the spirit of summer with the new
Stella McCartney's Rainbow Pop Falabella Collection
, a new
vibrant multicolour
set of the
iconic everyday bag
, the
Falabella
, now available in 7 rainbow hues: Mist, Bluebird, Bright Purple, Hot Pink, Cherry, Orange and Golden Syrup. Each colour within the new range represents a personality trait:
Mist
for calmness,
Bluebird
for confidence,
Bright
Purple
for fun,
Hot pink
for friendship,
Cherry
for love,
Orange
for playfulness, and
Golden
syrup for joy. In addition to the
mini tote
, matching accessories complete the collection including:
iPhone 6 cases
, a half
flap wallet
, a
credit card
holder and a keychain. The fun and colourful new range will be supported by a campaign featuring
Natalia Vodianova
and shot by
Harley Weir
.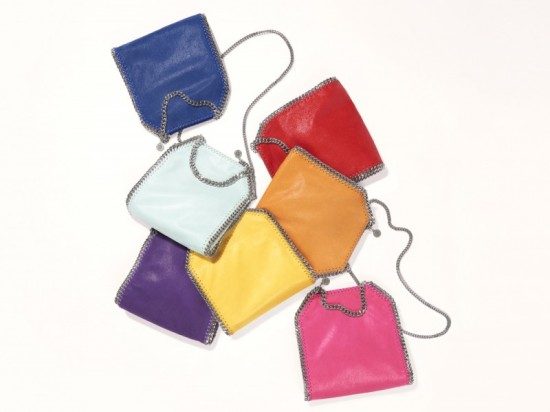 Rainbow Pop Falabella di Stella McCartney in a new color range
---