Dolce&Gabbana: Naples mania
---
Dolce&Gabbana arrives in Naples to show its high fashion collections.
#DGLovesNaples is an hashtag, a Fall Winter 16 campaign title and the new Dolce&Gabbana trend. The luxury Italian fashion brands has just celebrated Naples city with a four days of shows and party to launch its new Haute Couture and High Jewelry collections. Inviting so many of the super-rich, plus fashion journalists, to join the event. Super guest for the occasion was Sophia Loren, who initially inspired them to produce a lipstick and then an entire collection.
As reported on Telegraph.co.uk, "We asked her where in Italy she would like us to show it," explained Domenico Dolce, "and she immediately said Napoli".
Via Gregorio stretches for 500 meters, but that didn't stop the Dolce team from styling every last centimeter of it. The local artisanal shops, with their carved wooden nativity figures, sorbet drinks and carved lemon soaps, all made locally, had been spruced up in preparation for the fragrant clients who perched on the gilt chairs that flanked either side. The residents of nearby overhanging balconies cheered their favorite looks and adulated Loren, having sold unofficial,  "standing room" tickets at a going rate of 40 euros,  and there was an almighty traffic jam as bejeweled black tie guests waited to be chauffeured to the after party.
[ts_row] [ts_one_third]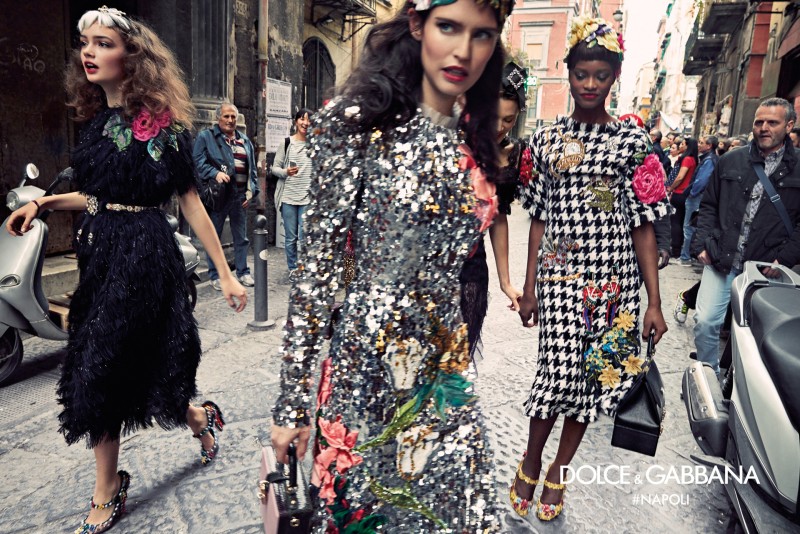 Dolce&Gabbana Fall Winter campaign 16-17 by Franco Pagetti
[/ts_one_third] [ts_one_third]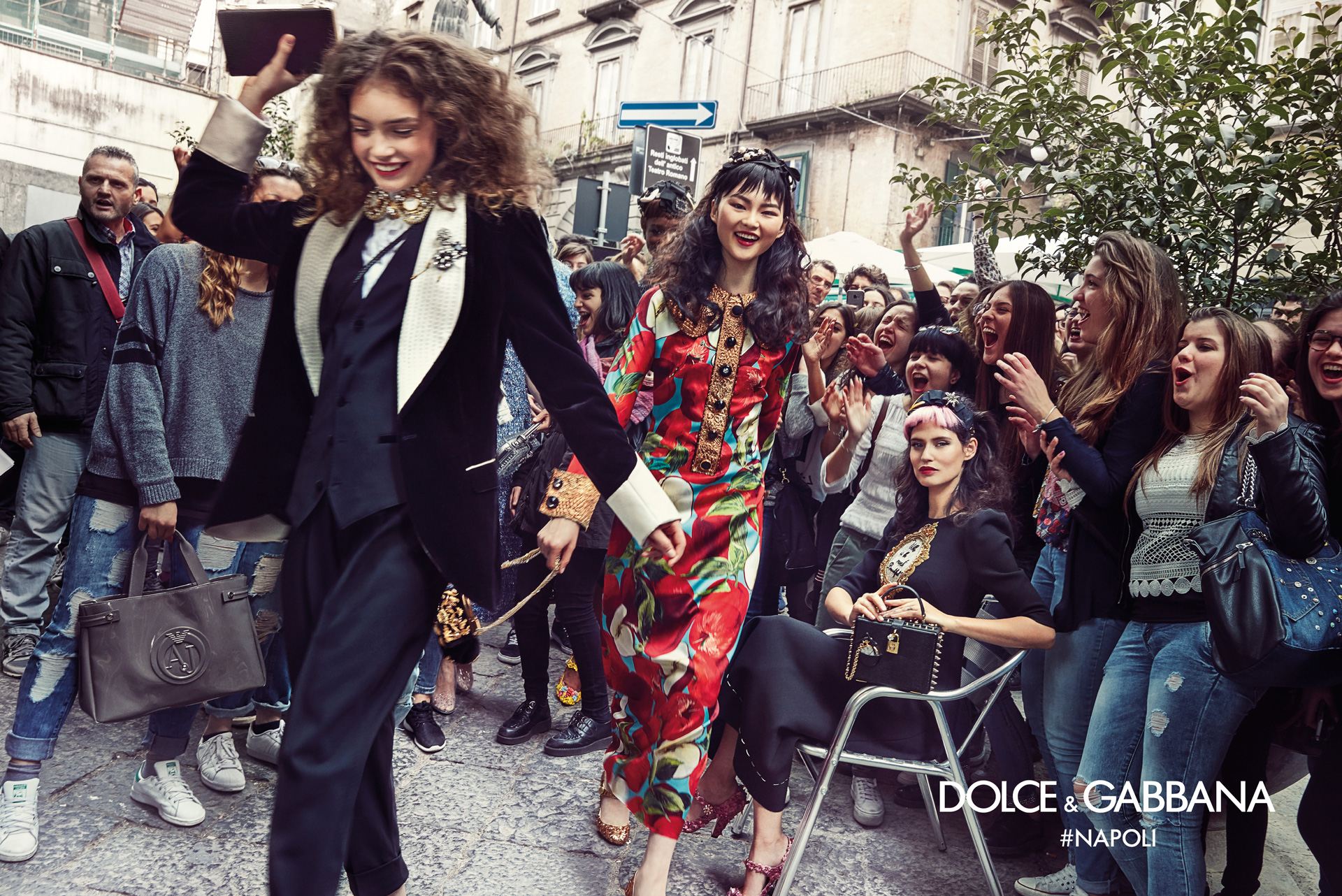 Dolce&Gabbana Fall Winter campaign 16-17 by Franco Pagetti
[/ts_one_third] [ts_one_third]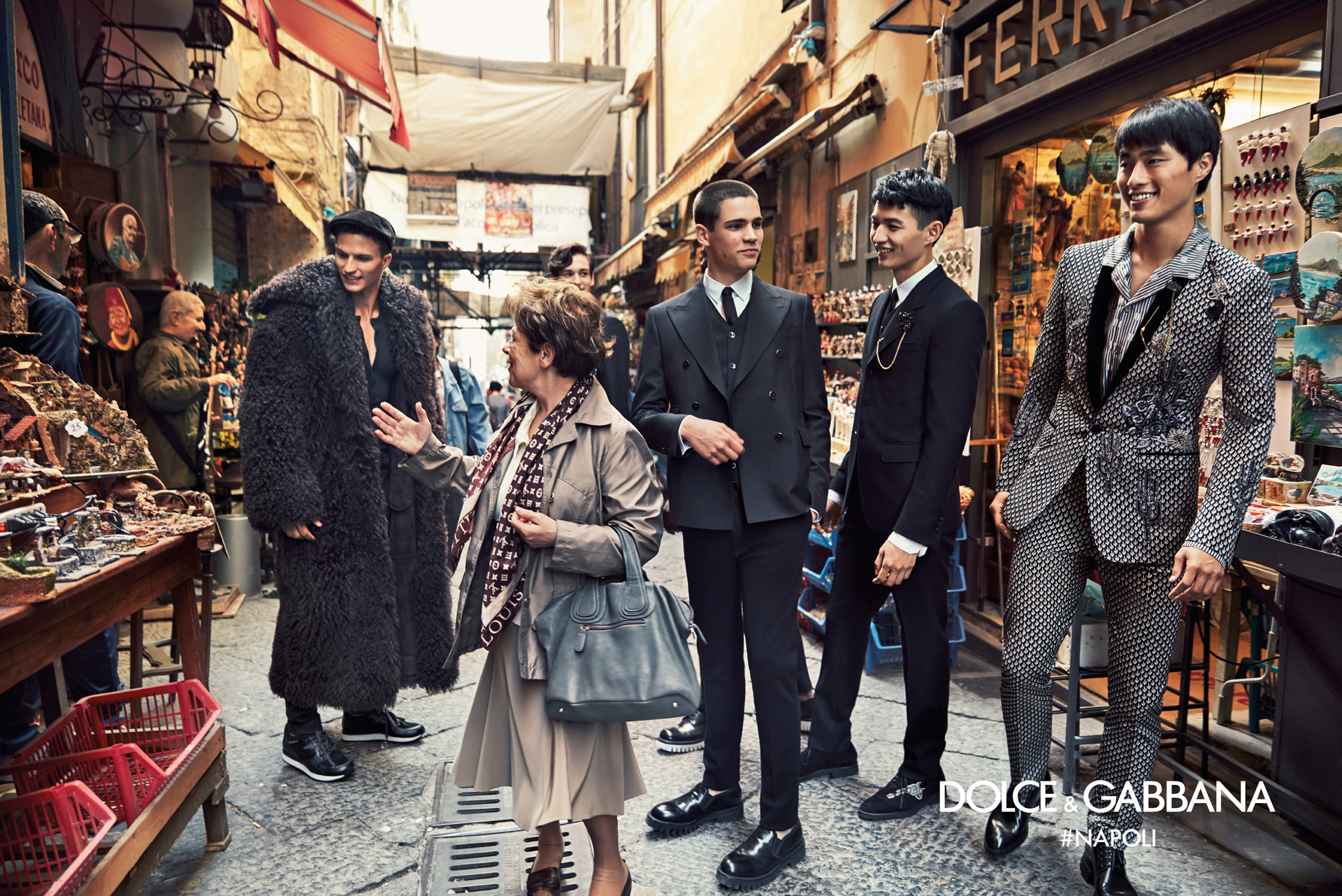 Dolce&Gabbana Fall Winter campaign 16-17 by Franco Pagetti
[/ts_one_third] [/ts_row]
---