---
A journey through sources of inspiration and generations of savoir-faire in search of Cartier's roots, with anecdotes form Francesca Cartier-Brickell, descendant of the celebrated dynasty, to guide us. 
Text
Katerina Perez
It can't have been easy. By any means. Carrying the burden of such a weighty surname can turn a future destined for fame and privilege into a nightmare of ruthless comparisons. Not so for Francesca Cartier, the fourth-generation descendant of the celebrated dynasty who learned about jewelry from her grandfather Jean-Jacques, who would
Francesca Cartier-Brickell, fourth-generation descendant of the celebrated dynasty.
spend hours going through old jewelry exhibition catalogues with her. He would explain the origins of certain pieces and teach about the inimitable Cartier style as well as sources of inspiration, which Francesca now shares at regular lectures on the subject of Cartier. In the past year, she has delivered lectures in Switzerland, Hong Kong, Singapore, New Zealand and the UK to private clients, museums and auction houses. In this article she helps highlight a few early sources of inspiration that prompted many a magnificent design created by the three founding brothers – Pierre, Louis and Jacques as well as Jean-Jacques Cartier.
Throughout the years the eponymous brand's jewelry was inspired by a myriad of things, however, the four factors – architecture, traveling, a vast collection of illustrated books and surrounding nature – contributed immensely to establishing iconic design elements that still define the Cartier style today. By living in the French capital, the Cartier brothers learned to really appreciate the beauty of its magnificent palaces, residential houses and grand squares. Pierre Cartier often said: "The buildings in Paris are in perfect symmetry and proportion. In order to fully understand Cartier style, one has to visit Paris."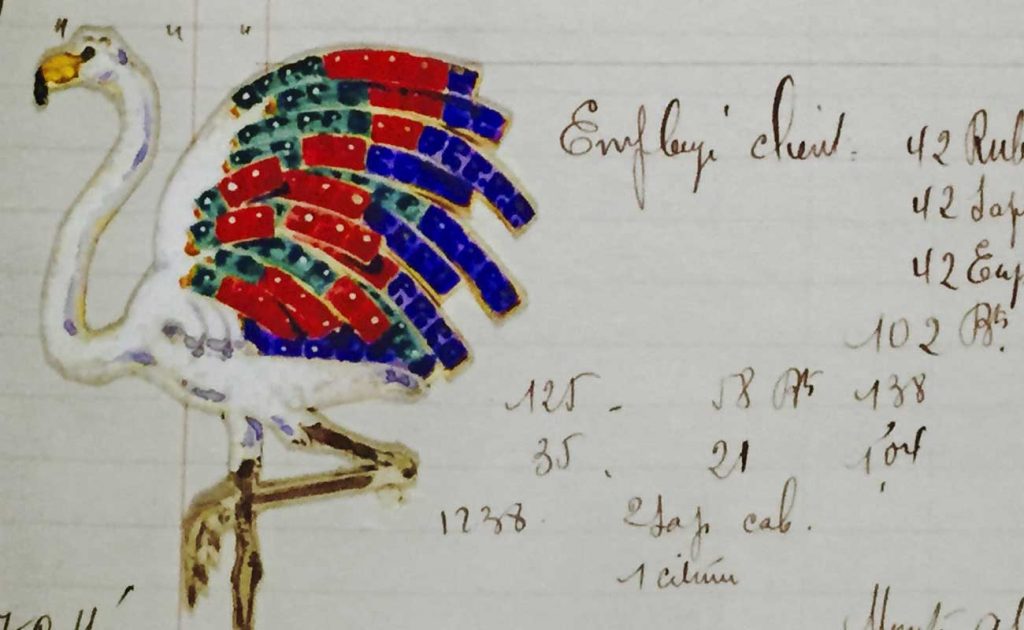 Original drawing of flamingo brooch, designed by Jeanne Toussaint in 1940.
Being a big admirer of architecture, he was able to see the intrinsic connection between emotion and architectural art. By taking a closer look at the beautiful Parisian edifices, their floral curves, steep staircases and lavish interiors, we can establish their impact on the Cartier style that is famed for perfectly calculated curves and shapes. Architectural elements also appealed to Pierre Cartier because of their volume and became very important to the brand. They found reflection in three-dimensional creations by the maison and still remain key to many of their designs. If you look at the early Cartier pieces now, the inspiration of Parisian buildings is very often present and can be instantly recognized.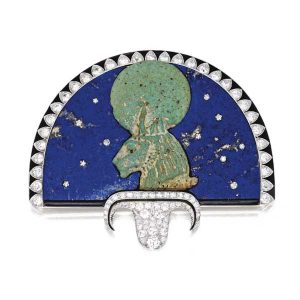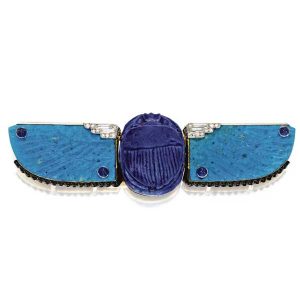 France was one of many countries that brought inspiration to the Cartier brothers, who regularly went travelling to remote parts of the world. People and unfamiliar surroundings of new countries that Pierre, Louis and Jacques visited had their impact on jewelry design and resulted in introducing new materials, gemstones and decorative elements. If it had not been for their journeys, we might have never seen Cartier jewelry with dragon motif and precious jade, which are characteristic of China, the amazing carved gemstones and brightly-colored combinations often seen in Indian jewelry, guilloché enamel discovered in Russia or the Egyptian motifs that are often seen on Cartier clocks.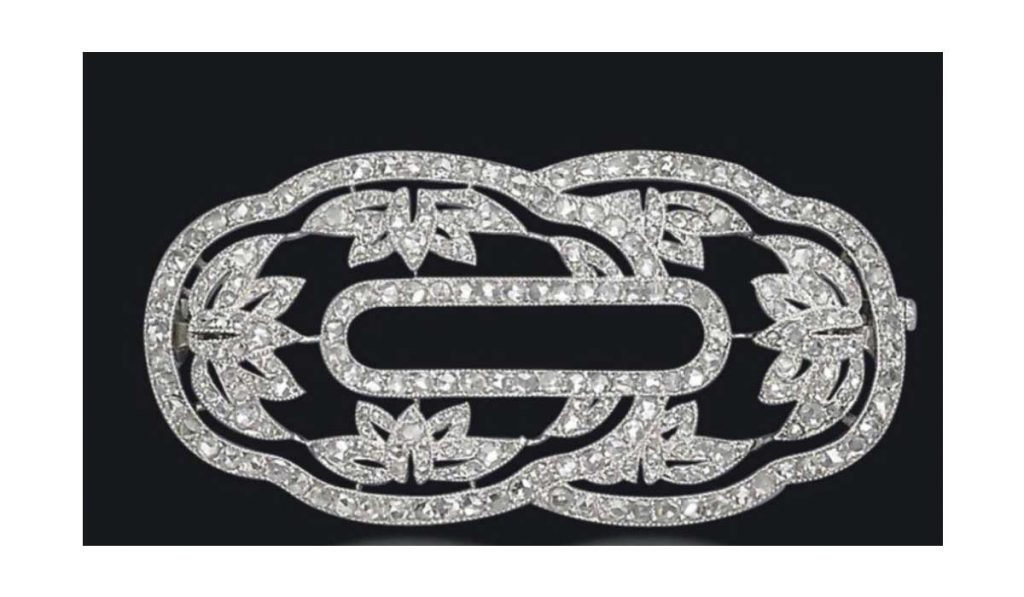 Acccording to Francesca, the largest collection of illustrated books on various subjects such as architecture, pottery, carvings and fabrics, became sources of inspiration for the Cartier brothers. Louis Cartier was closely involved with design and as soon as he joined the business, he became responsible for the company's stylistic choices. He would capture creative ideas as ink sketches or, occasionally, full color drawings and keep them in notebooks that often had many glued-in pages. In those books one can trace how some fabric patterns seen in print were adapted for adorning decorative boxes, while gardening books gave ideas for flower jewelry.
Flowers have long been a popular type of design for jewelry and were widely used by Cartier in their brooches and bracelets. Jean-Jacques Cartier was fond of designing floral pieces, especially while he was in his garden. "My grandfather was always sketching and like a magician, he would get pen and paper out of thin air and start drawing. When we would come to see him during our holidays, there would be lots of drawings with captions filling every inch of the page," says Francesca nostalgically •
[gallery link="file" size="medium" ids="12812,12811,12810"]
---