Communication and Marketing: New Codes of Expression
Podcasts, short films, advertising slogans, unusual collaborations and one-to-one storytelling. How to be recognized by a new and demanding audience
---
Podcasts and short-films with famous directors and art directors, provocative advertising slogans that trace a line between a brand's past and future, collaborations with popular Gen Z personalities to attract and capture tomorrow's customers, and matching with artists from different disciplines who look towards new horizons and implement the value of a piece of jewelry in a way that, until recently, was not even imaginable. And again, experiences of face-to-face encounters with the end customer for a one-to-one storytelling that goes beyond the classic schemes of marketing and communication, giving both the company and the item's end user a unique opportunity to compare notes. In a fast-track market in constant turmoil due to the myriad external stresses brought about by more or less overt crises, there are those who have taken advantage of the pandemic stand-still to ground ideas and projects that had remained in the drawer for years. Here, then, is how historic brands and others have created their own new way to make themselves known to the general public, sometimes reinventing aesthetic and content-related communication codes.
---
Afrodisiaco by Panconesi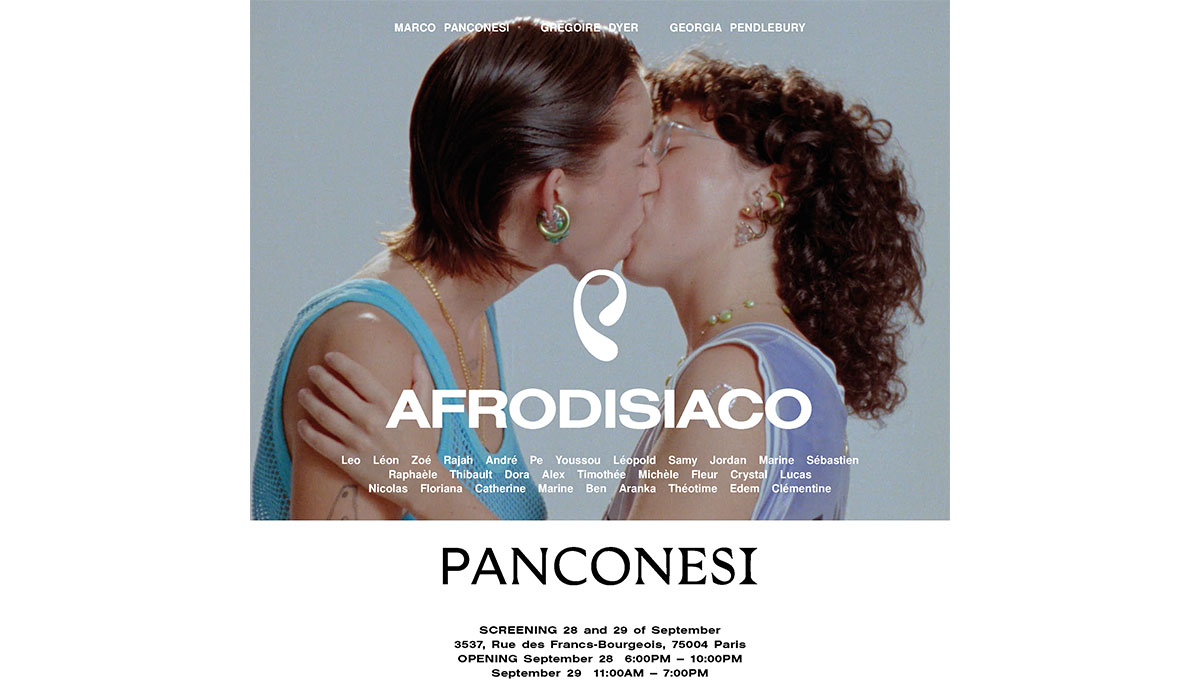 WHO Marco Panconesi, founder
WHY He brings his Aphrodisiac collection to life through the small screen with short films in which the characters wear his jewelry during everyday moments and gestures
WHERE Paris
WEB marcopanconesi.com
Communication in the jewelry world has always struggled to break free from reassuring languages and codes, both in terms of image and the tools through which to convey a given message. The scenario is now evolving in an almost revolutionary way and this is confirmed by the strong tendency of independent brands to appear on the small screen and tell their story through short films. One example of this is Afrodisiaco by Panconesi, a brand that designer Marco Panconesi founded in Florence but which "grew up" in the shadow of French couturiers, from Givenchy to Balenciaga, with collaborations from Mugler to Mulberry and Peter Pilotto to its credit. Aphrodisiac is the latest F/W 2022 collection launched and presented at the end of September precisely through a series of short films made under the creative direction of the designer, the directorship of Gregoire Dyers with styling and art by Georgia Pendlebury. The story is told through a cast of unique characters chosen to embody the spirit of the brand and capture the mood with which Panconesi conceives his collections. "Never-really-still-lives" is the motto with which the visual narrative takes shape. An intimate, romantic and humanistic energy that springs from a everyday moments, which for the designer is as sweet as it is fleeting and as short-lived as a cigarette. Marco Panconesi is also currently working with Giovanna Battaglia Engelbert as Design Director at Swarovski.
Tiffany & Co.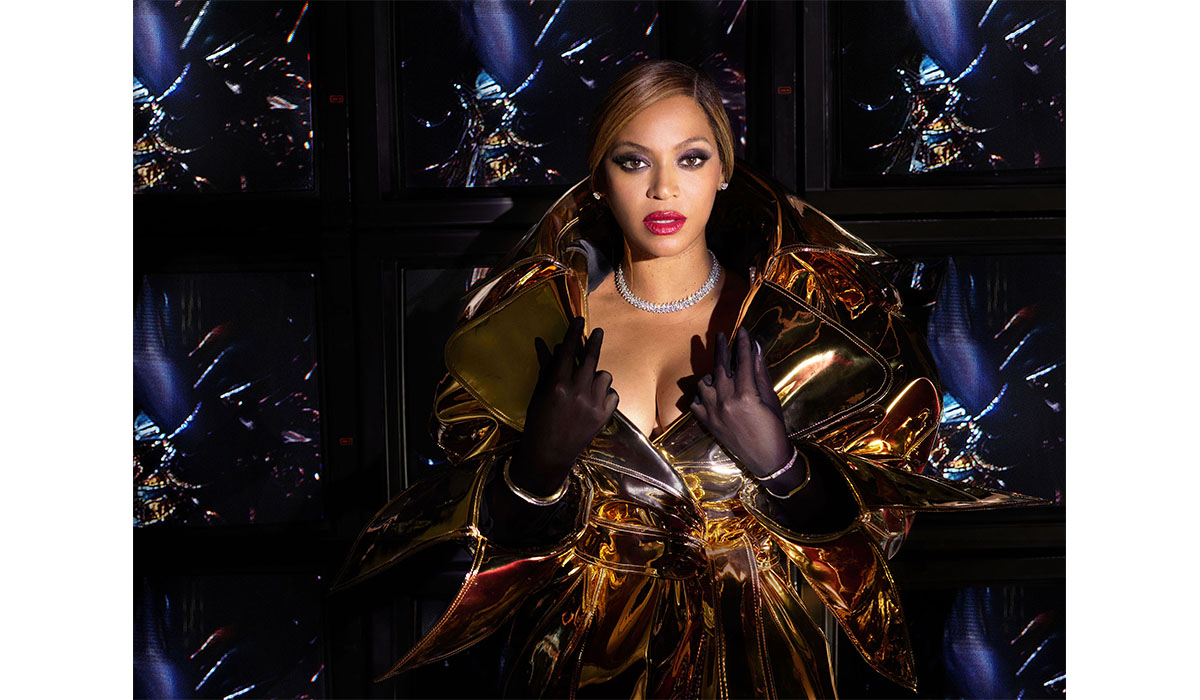 WHO Anthony Ledru, CEO
WHY Strategy marks a clean break with the past. Speaking to young people are ambassadors such as Beyoncé or Chinese superstar Jackson Yee. "Not your mother's Tiffany" and "No debutante ball necessary" are just some of the slogans that have attracted attention, along with unusual collaborations, such as Supreme
WHERE New York
WEB tiffany.com
The new Tiffany & Co. course, which officially entered the orbit of LVMH last year, not only led to a change in positioning, but also to a veritable communication disruption. The first campaign to mark the turning point was that of summer 2021: "Not your mother's Tiffany" was the slogan chosen with the clear intention of speaking to Millennials and Generation Z. The latter, after all, will account for 45% of global luxury sales by 2025. Once Audrey Hepburn and Fifth Avenue were put aside – so to speak -, the New York brand's world became populated with new faces, starting with the power couple Beyoncé and Jay Z or NBA champions. Queen Bey was the first black woman to wear Tiffany's famous 128.54 carat yellow diamond. Collaborations such as those with Supreme, a well-known streetwear brand, or with singer-songwriter and record producer Pharrell Williams, should also be interpreted in a pop key. Announced on Instagram, the Tiffany-Supreme collaboration led to an acceleration of luxury's transformation path in terms of targets and communication channels.
Hannah Martin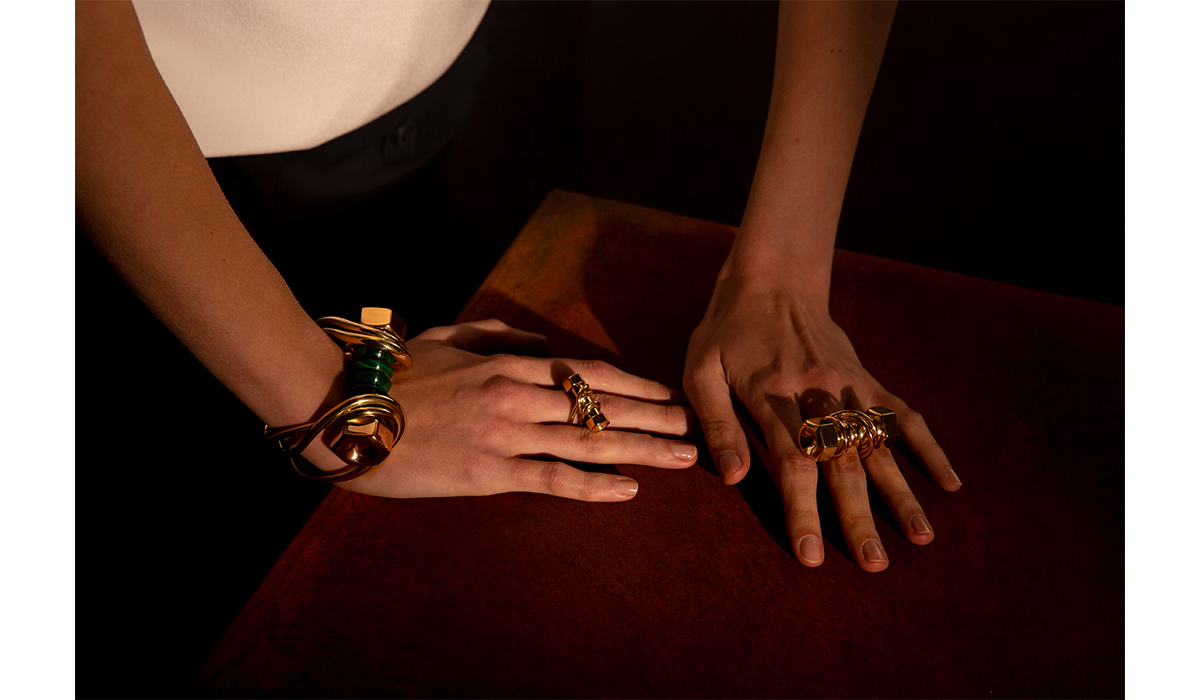 WHO Hannah Martin, founder
WHY A new language in jewelry that, in an honest and daring way, manages to engage every genre and generation
WHERE London
WEB hannahmartinpierced.com and hannahmartinlondon.com
«I have spent 15 years creating jewelry that stimulates people, that connects different worlds and genres, that makes people feel alive. Body piercing is simply the next step in this journey of the senses,» says Hannah Martin on her new website www.hannahmartinpierced.com, dedicated exclusively to the launch of a fine jewelry collection that ennobles the relationship between jewelry and the wearer through the art of piercing. The London-born designer is credited with having extended jewelry's vocabulary with a language that is authentically rock and provocative but not without sophistication, contemporaneity and elegance. A language able to speak to the younger generations as much as to adults: campaign photos with a strong aesthetic impact, highly-topical universal themes and streamlined and engaging newsletters are the tools used to overturn the traditional rules and create a community of true jewelry intellectuals.
Peruffo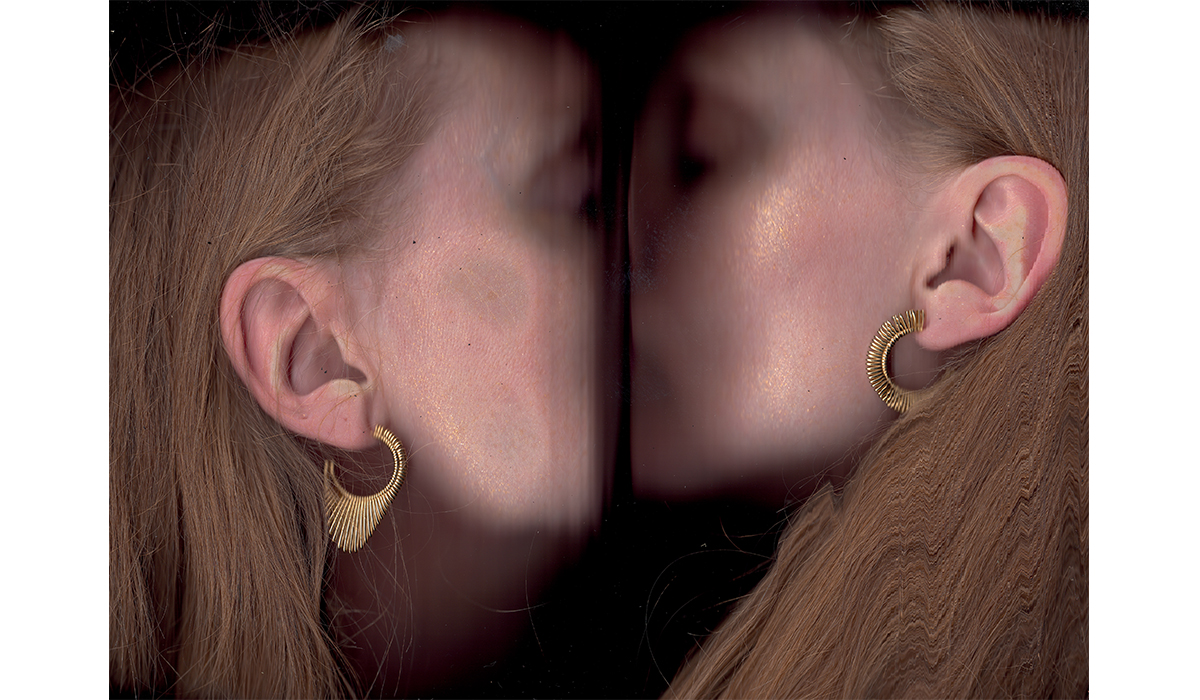 WHO Enrico Peruffo, founder and CEO
WHY A brand expressing a contemporary style through transversal art projects
WHERE Vicenza, Italy
WEB peruffojewelry.com
Architectonic and dynamic, jewelry by Peruffo is the precious result of a young company based on solid values that looks far beyond the world of traditional jewelry, feeding on artistic and cultural content, the tenet of each collection. Intent on communicating what most characterizes its product – namely the link with art and contemporary culture - the brand has carried out several transversal projects, collaborating with artists from a variety of disciplines who most represent its identity and have the same vision for the future. «It was important to continue sharing our world with our audience and our customers. After all this digitization, concrete art and culture projects are something we really need,» said Enrico Peruffo, founder and CEO.
Cartier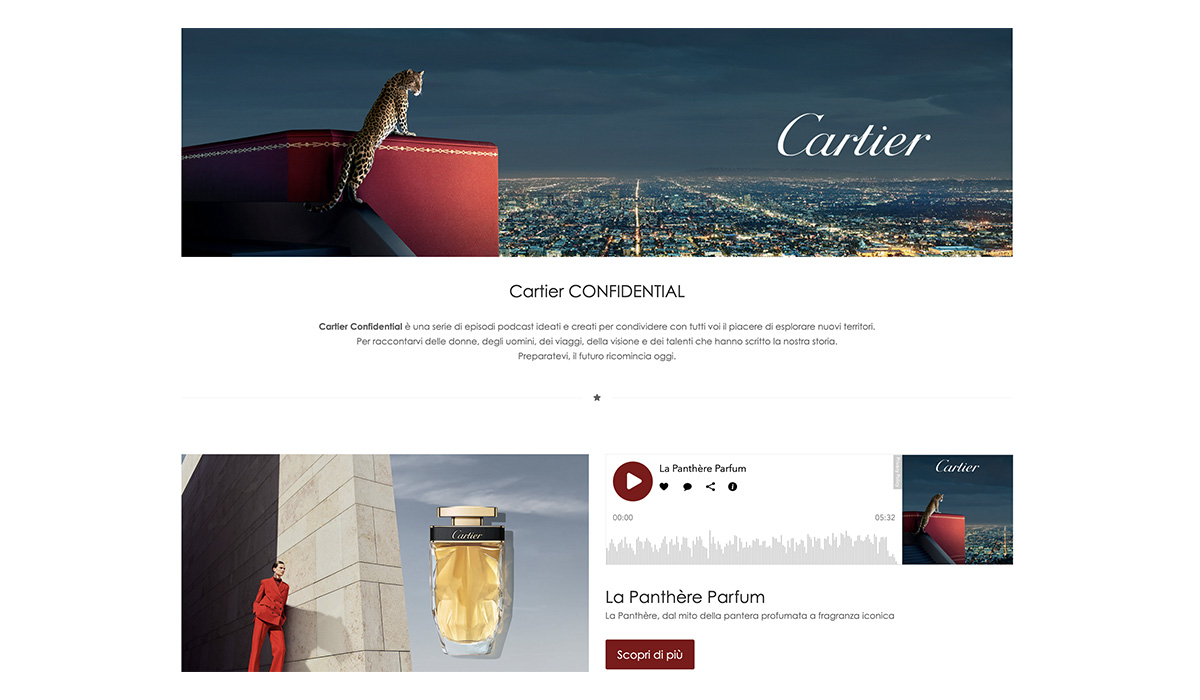 WHO Cyrille Vigneron, President & CEO
WHY High-end is not only tangible quality but also history, innovation and storytelling. Cartier knows this well and has brought the podcast "phenomenon" to hard luxury. The contents are available on Podcastcartier.co.uk, Spotify, Apple podcast and Google podcast
WHERE Paris
WEB cartier.com; podcastcartier.it
In 2020, Cartier presented Cartier Confidential, a digital communication project in podcast format. The Podcastcartier.co.uk platform presents a series of episodes designed and created to share the pleasure of exploring new territories with a wide audience and to speak about the women, men, journeys, vision and talents who have written the company's history. The podcasts tell the most exciting stories and oddities about the company's creations and the people who have shaped Cartier's history. In addition to Cartier's most important historical moments, Cartier Confidential also lists the most relevant projects that the company has taken on: from the Women's Initiative, which supports the business programs of 21 female entrepreneurs, to #GenerationPasha, devised to publicize a new edition of the Pasha de Cartier watch, first launched in 1985. The collaboration between the Fondation Cartier and the Milan Triennale, two institutions linked to art and design located in two major European cities, is also featured.
---
Vendorafa
WHO Daniela Lombardi, Creative Director
WHY It exploits the communicative power of a podcast to reveal the rules of creativity in different artistic disciplines
WHERE Valenza, Italy
WEB vendorafa.net
Vendorafa is one of the first Valenza companies to have believed in podcasts, the new form of multimedia communication, with a project accomplished in collaboration with VO+ magazine, which investigates different artistic paths that are seemingly worlds apart. Launched last September 2022 on the www. vo-plus. com platform and on the magazine's and company's social channels, "Creative Conversations" includes 3 podcasts of about half an hour, in which Creative Director Daniela Lombardi talks to Roberta Mangano, head seamstress of the Piccolo Theater, a recognized excellence on the Milanese scene, and Enrico Saverio Pagano, a young and talented conductor, founder of the Canova Chamber Orchestra, to understand the forces behind the jewelry, theatre and music worlds, as distant as they are similar in their unique way of giving life to creation, be it a piece of jewelry, a musical work or a theatrical performance.