USA Loves Fope and Flex'it
The US loves Fope and its inventions. This results from a direct confrontation with three among the main jewelry buyers and retailers in the States. Based in Idaho, Texas and Florida
---
FOPE, Fabbrica Oreficeria Preziosi Esportazione. The fate of this historic Vicenza-based company has always been well expressed by its acronym. "Fabbrica Oreficeria" because the first goldsmith's workshop founded by the Cazzola family in 1929 did already contain the germ of handmade, though optimized by innovative and industrial methods. "Preziosi" because everything that has been designed, produced and put on the market since then has been bringing along the added value of both the raw materials and the ingenuity that created them. And "Esportazione" because the plan to turn it into an international brand was already a priority at that time and is now more than ever a consolidated reality. Just like in the States, for example, where from the East to the West Cost we can find consumers attentive to quality and beauty, who know how to appreciate all that FOPE represents. Susan Robinson, from Susan Robinson Jewelry in Tyler, Texas, Maryann Scandiffio, buyer at Provident Jewelry in Naples, Florida, and Kara Dulhanty from Hal Davis in Boise, Idaho, know this well.
HAL DAVIS - IDAHO
«If a customer is looking for a special gift, the first thing we suggest is FOPE, which -not surprisingly - represents 10-12% of the annual turnover. What we offer to our clients is a true Made in Italy Shop Experience: we show them the models of bracelets and they are free to try them on their own. We always focus on the fact that they are designer pieces in high quality gold, made to be worn every day. You just need to try them to understand it right away. They have a luxury standing, though being easy to wear. They are fine if worn individually, but they are even better close to each other, with a multilayer effect, a trend that is now among the most popular in the States. Today's women need simplicity in their daily lives and FOPE expandable bracelets offer everything they need. Our customers especially appreciate aspects such as the quality of handmade in Italy by true craftsmen, durability and resistance, the practicality of flexible links - unlike the classic tennis! - and versatility. All bracelets are available in white, yellow and pink gold and in a multitude of styles. This factor stimulates people's desire to come back and enrich their collection. The Tiny Eka, Prima and Vendome collection are definitely among the best sellers. Truly evergreen! »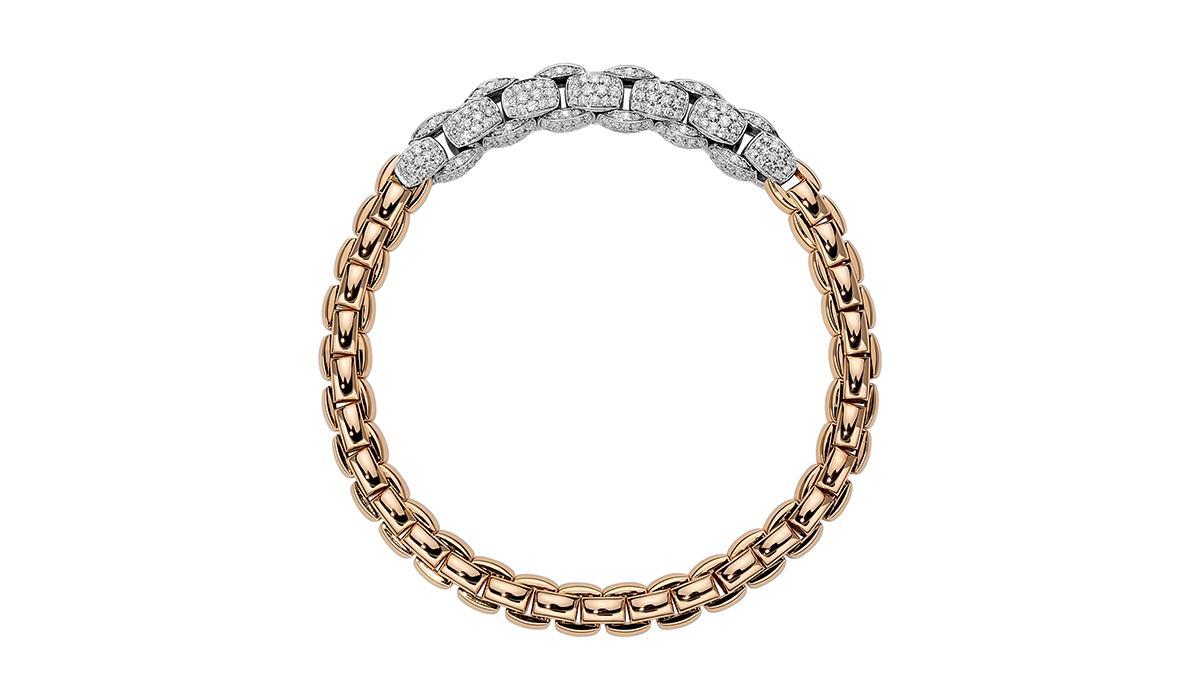 ---
PROVIDENT JEWELRY - FLORIDA
«Provident Jewelry opened its first store in West Palm Beach in 1993. Over the past 26 years, we have expanded throughout Florida, with 7 new headquarters, thus becoming one of the most respected and reliable buyers and retailers of real estate properties, and most of all of rare gems, designer jewelry and luxury watches. We have been dealing with FOPE for a few years, and we absolutely love the brand. Our clients are women and men aged between 40 and 70. They are world travellers who love quality, timeless jewels, and they also come from Europe, Canada and the Caribbean, as well as from the States of course. Americans appreciate Italian jewelry since 18k is practically the standard, and because of high quality craftsmanship. A mix of passion, technology and excellent manual skill. In recent times, women have adopted new habits in the use of jewels: they always wear them, and they want them to be versatile, suitable from morning till night. Such a concept is very different from that of our parents, still fond of the idea of ​​big and striking cocktail rings, to show off only at big events. And FOPE interprets this change perfectly: a man knows that, if for instance he's given a Flex'it, this will become another must for his daily outfit, sophisticated but casual at the same time».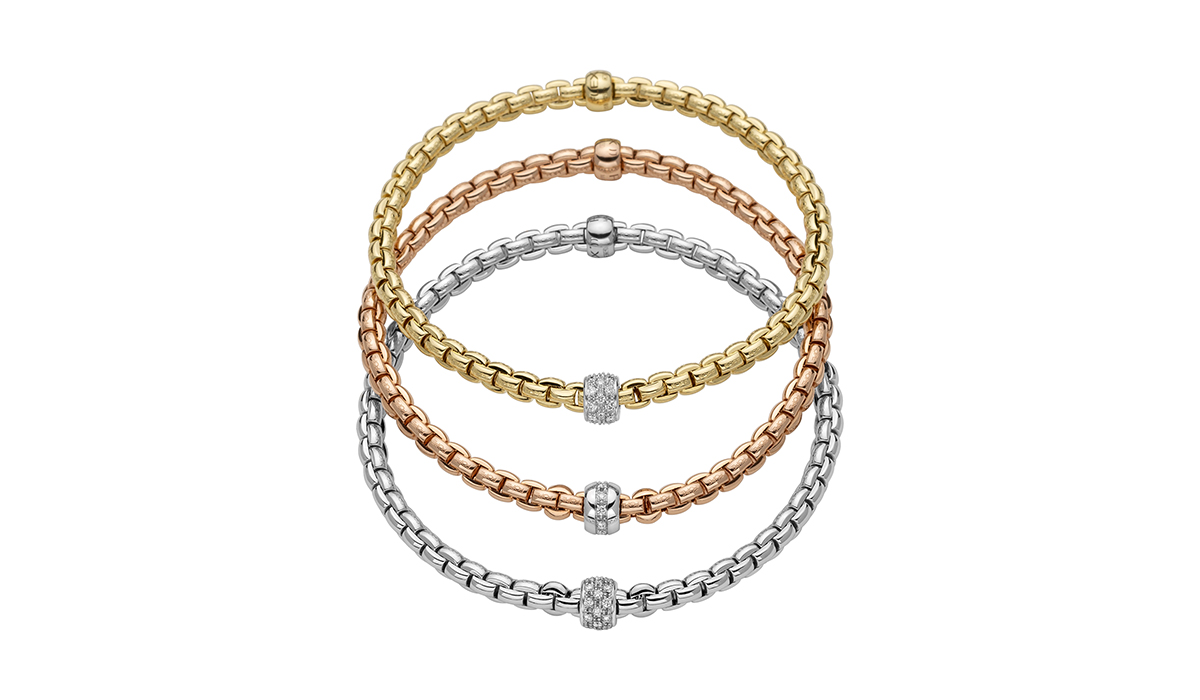 SUSAN ROBINSON - TEXAS
«Flexible works of art. This is how I would describe FOPE bracelets. Comfort, classic though definitely contemporary design, style, elegance. Everything makes you love these objects at first sight. I sell them very easily. "Roll'on" rings by Flex'it in 18k gold make them unique. These details are popular and appreciated, since it is clear that there is a great technological study behind them, associated with uncommon manual skill. The Vendome gold and diamond bracelet is one of the several bestsellers, maybe because we are in Texas, and finding something that combines comfort and daring, given by the "sparkling" effect of diamonds, is a guarantee of success. More generally, a trend that is now consolidated throughout America, with no distinction among destinations or cities, is the stratification of jewels. The more they are, the better. Whether on earlobes, neck, fingers, and even more on wrists. We may even talk about a kind of "arm party"! »
---