---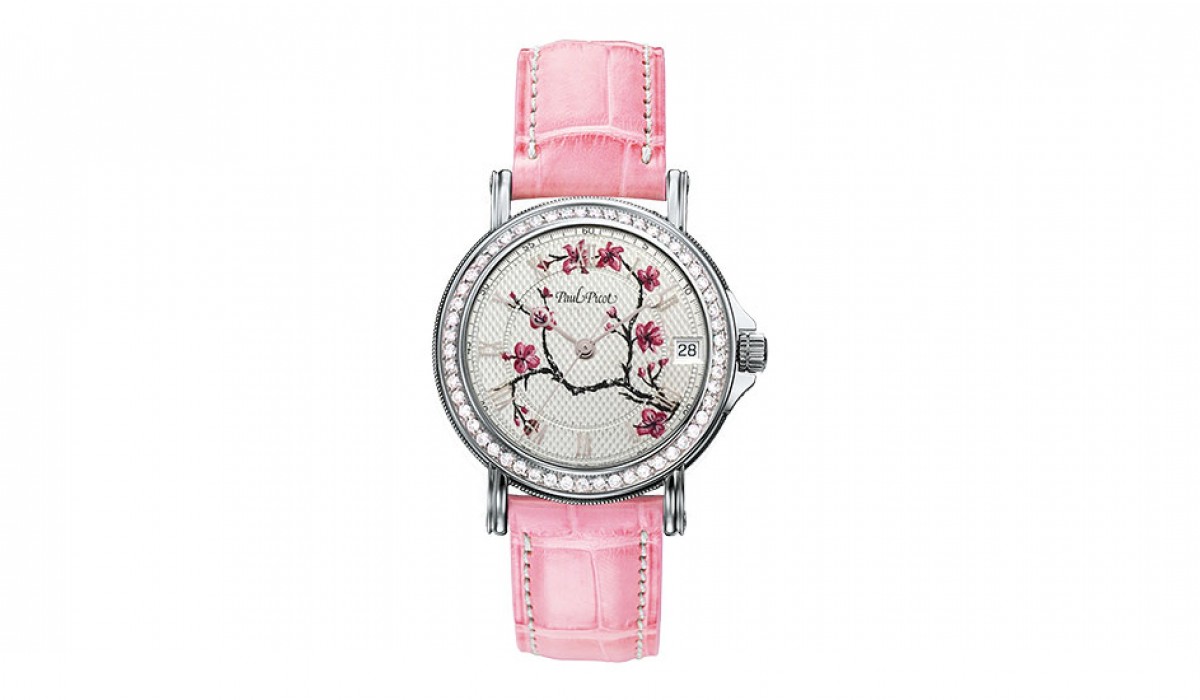 Thinking of you, Summertime think is July. Paul Picot presented a new version of the Atelier Cherry Blossom with a silver dial Guilloché enamelled. This timepiece is following the success of the Atelier Cherry Blossom versions of mother-of-pearl dial, presented at Baselworld in 2016.
Every piece of Atelier Cherry Blossom, being hand-made decorated, is unique and the decoration of each quadrant requires a month of work. The enamel decoration of these new watches is handmade with a thin brush made of a single marten hair. Once the decoration work is completed, the steel figures are applied.
The Paul Picot Atelier Cherry Blossom recalls the beauty and fragility of life, meanings that oriental cultures give the cherry blossom flowering on these Grand Feu quadrants. It is such a deep sense as it is that every year thousands of people gather to admire the flowering in the gardens of Japan.
Arianna Pinton
---