Italian touch, Swiss excellence
---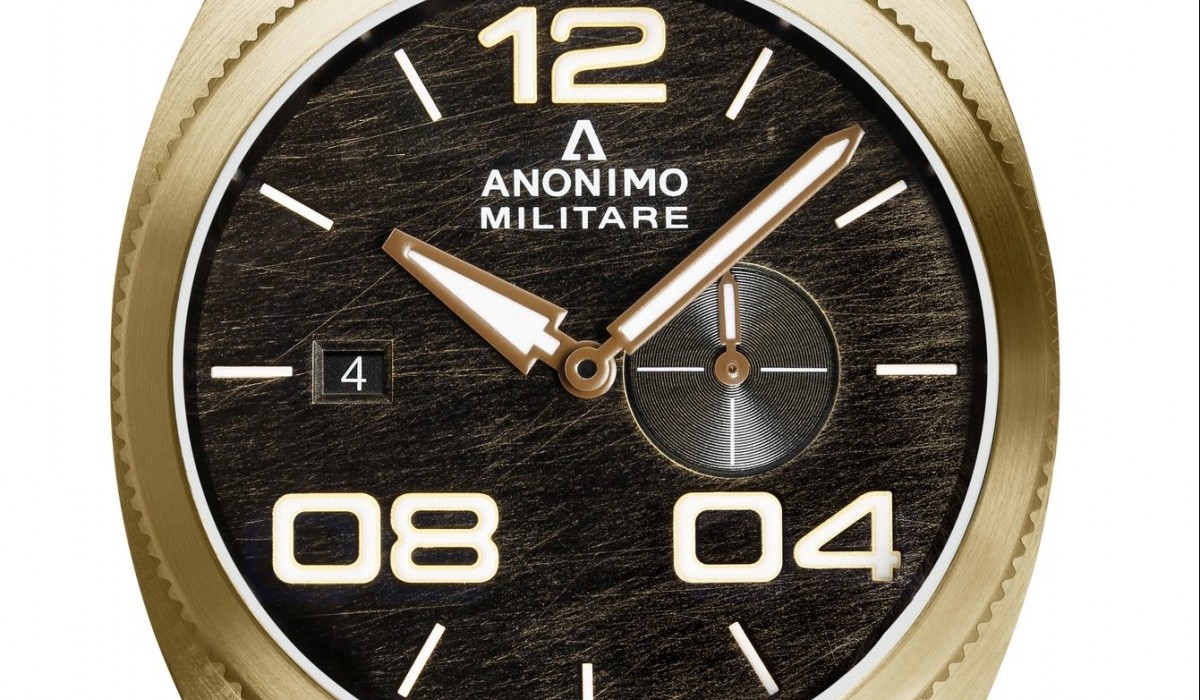 Since its foundation in 1997 in Florence, Italy, Anonimo has enjoyed particular respect among watches enthusiasts, who consider it the legitimate heir to a long-standing local tradition of watchmaking. And now this Italian watch design legend is back with a bang: The Anonimo Militare watches.
Founded in 1997 by successful luxury manager
Federico Massacesi
– who was soon joined in this spectacular adventure by legendary
Officine Panerai
founder and CEO
Dino Zei
– the iconic watchmaking brand
Anonimo
became in 2013 Anonimo SA and pursued new lines of development in Switzerland without losing its Italian authenticity. The range was brilliantly reworked to bring out a greater sense of coherence, and its manufacture now meets Swiss Made criteria. Thus
Anonimo
watches form an ideal combination of Swiss precision with a deeply-ingrained Italian sporty chic style. The watches are characterised by a rigorous, sophisticated yet efficient design, heavily inspired by professional watches that used to be produced on the banks of the Arno for submariners and combat divers from the
Marina Militare
.
[gallery columns="2" link="file" size="medium" ids="16241,16242"]
The dials are free from all irrelevant details, in order to remain legible under all circumstances. Anonimo watches express an aesthetic feeling of force and firmness, which is strengthened by a careful choice of noble and long lasting materials: stainless steel, DLC steel and zinc-enriched marine bronze – a material that the brand was among the first to use in watchmaking, and which is still available in several of its lines. For this bronze working, Anonimo relies on the exclusive knowledge of Florentine artisans, who have been making cases 1939. The Militare wristwatch was created in 2001 by Anonimo for use by Italian combat divers. Rapidly becoming a cult piece for collectors, this model is easily recognisable by the positioning of its crown at 12 o'clock, as on pocket watches.
[gallery link="file" columns="2" size="medium" ids="16243,16244"]
The cushion-shaped case of the Militare Classic, reworked for a more fluid form, features an elaborate design, rich in amazing details. In particular, a closer look will reveal a patented crown protection/locking system, fully built-in at 12 o'clock between the bracelet horns. The dial is uncluttered, with the numerals 12, 04 and 08 arranged in a triangle, a reference to the Matterhorn, the famous summit on the border of Switzerland and Italy and the brand's symbol… and also the capital "A" of Anonimo. Born in Italy and crafted in Switzerland, the Militare watch is another brilliant example of the incredible skills and the amazing heritage that characterize Anonimo.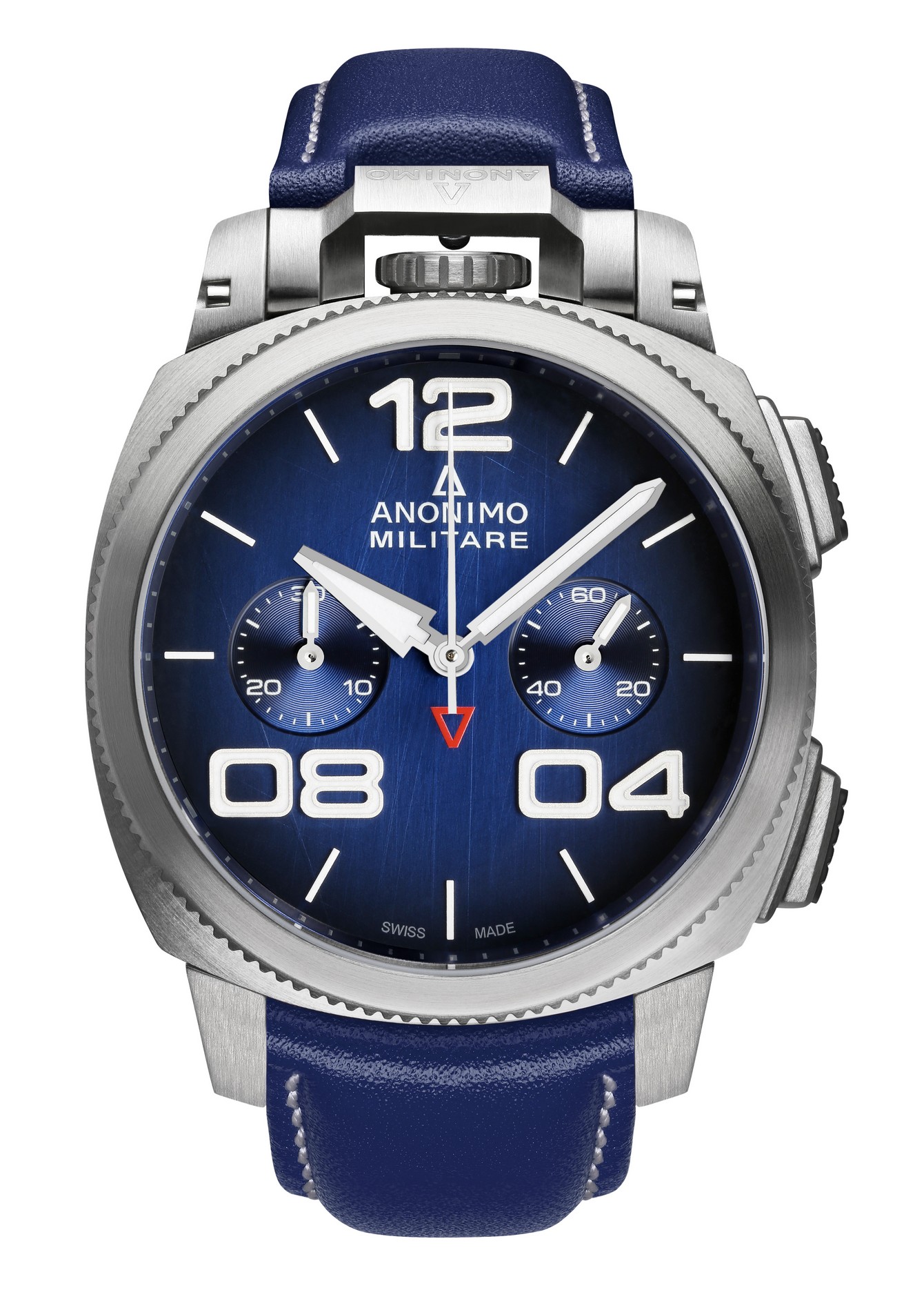 ---