The new icons of the luxury watches' world
---
David Beckham and Antoine Griezmann have just been chosen as the new faces of two bold, dynamic brands of the watchmaking world like Tudor and HYT. Two soccer heroes, but above all, two creative instincts that achieved incredible goals thanks to their ability to dream big and think outside the box.
When it comes to watches' brand ambassadors, Swiss Maisons have always had a special relationship with Hollywood:
George Clooney
(
Omega
),
Cameron Diaz
(
TAG Heuer
),
John Travolta
(
Breitling
) and
Arnold Schwarzenegger
(
Audemars Piguet
) are just a few of the top-notch movie stars who served as ambassadors of the finest luxury watches brands out there. Lately, though, it seems like watchmakers have shifted a little bit towards the world of sports, with a special focus on icons that have a strong lifestyle appeal and the capacity to speak to a broader audience.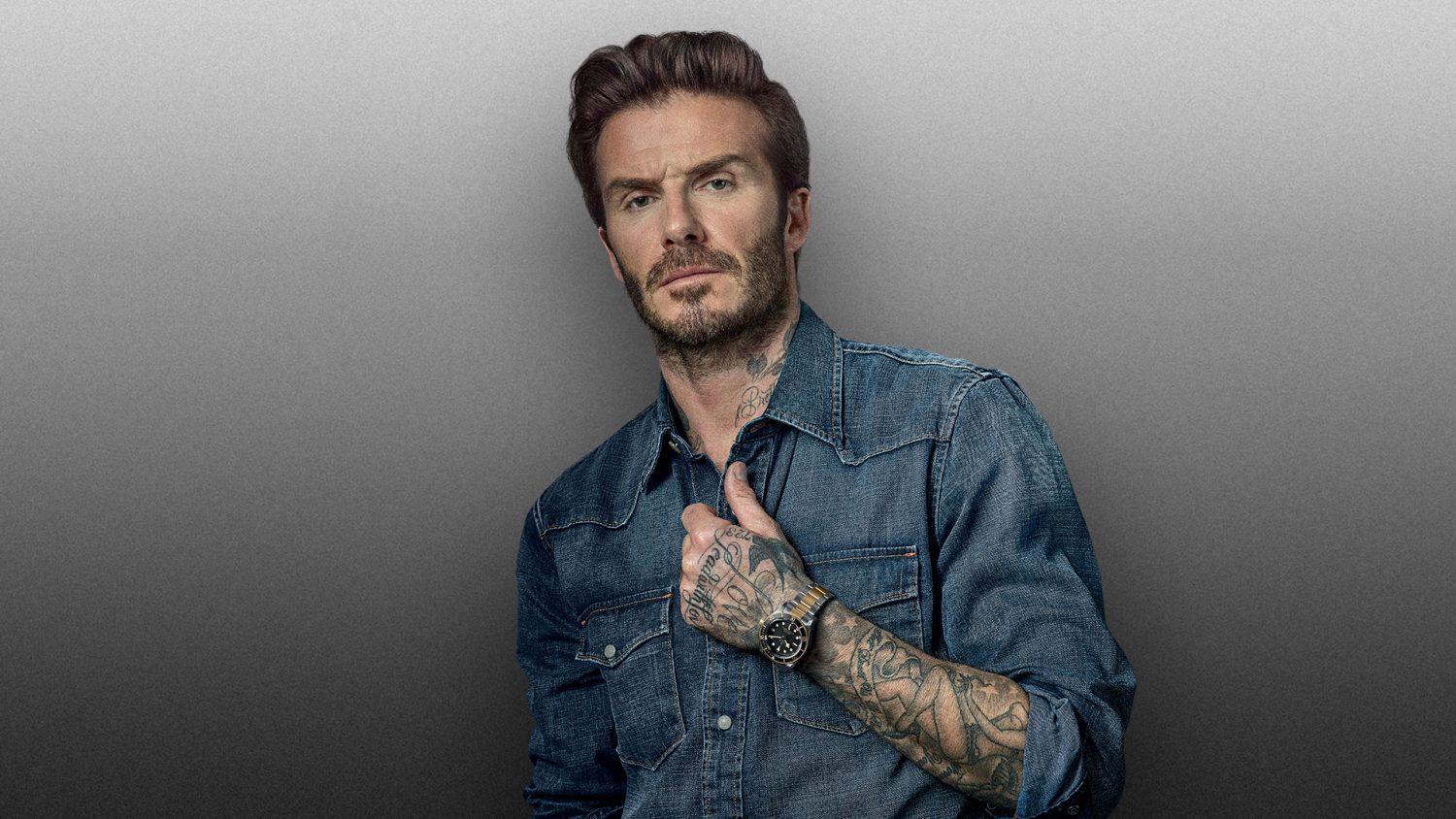 Just a couple days ago, Tudor has announced David Beckham as its new brand face. With his glorious past as midfielder of Manchester UTD, Milan F.C. and PSG and his current public persona blending a sophisticated style and intense humanitarian work, Beckham is perfect to embody the dynamic image of Rolex's younger brand and its campaign "Born to Dare". Posh Spice's husband, who declared himself "instantly hooked by the history of the brand, one filled with adventure, pioneer diving and daring expeditions", will wear the Black Bay Chrono and the Black Bay S&G.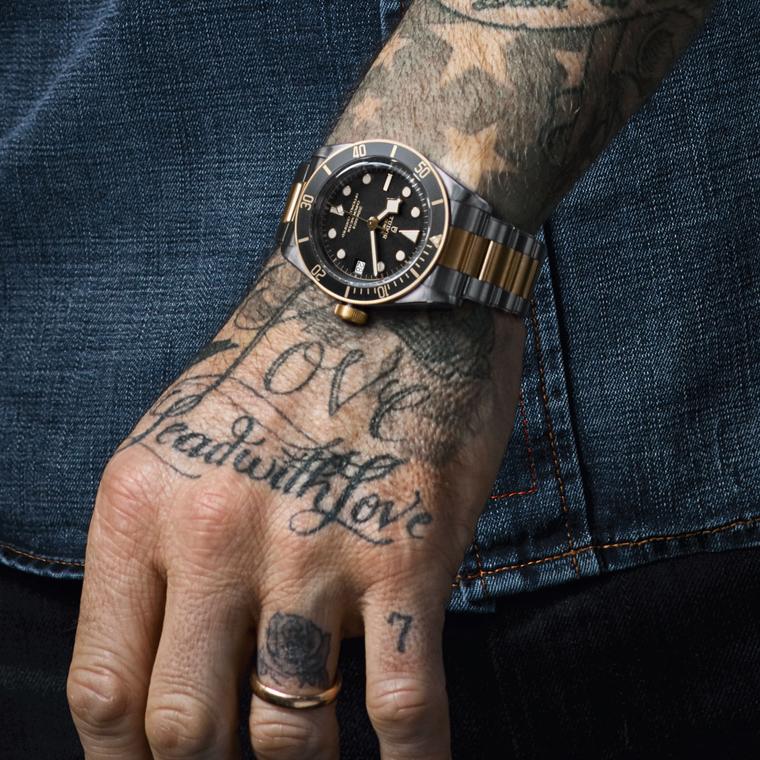 Pure talent, boldness and the ability to embody the versatile skills and creativity that these times need so badly… these are also the hallmarks of French soccer player Antoine Griezmann, world-acclaimed forward for Atlético Madrid and for the French National Team, who has just been announced as the new face of HYT. The friendship between the Swiss watchmaker and the young champion shouldn't come as a surprise: both HYT and Griezmann are young stars in their respective worlds.
HYT made its debut in 2012, rocking the watchmaking world with its futuristic hydro-mechanical concept that defies the stereotypes and has won many hearts and minds since then. Antoine Griezmann, for its part, grew up facing the skepticism of many soccer coaches who often discarded him deeming him "too small" for the game and yet managed to rise as a prominent international soccer star: in 2016 he was awarded the Golden Boot in 2016 for his outstanding performance at UEFA Euro 2016.  Not only HYT and Griezmann have proved how character, talent and courage can achieve the impossible: they also share a similar story and identical values, and are driven by the desire for challenge and an unshakeable faith in performance and effort.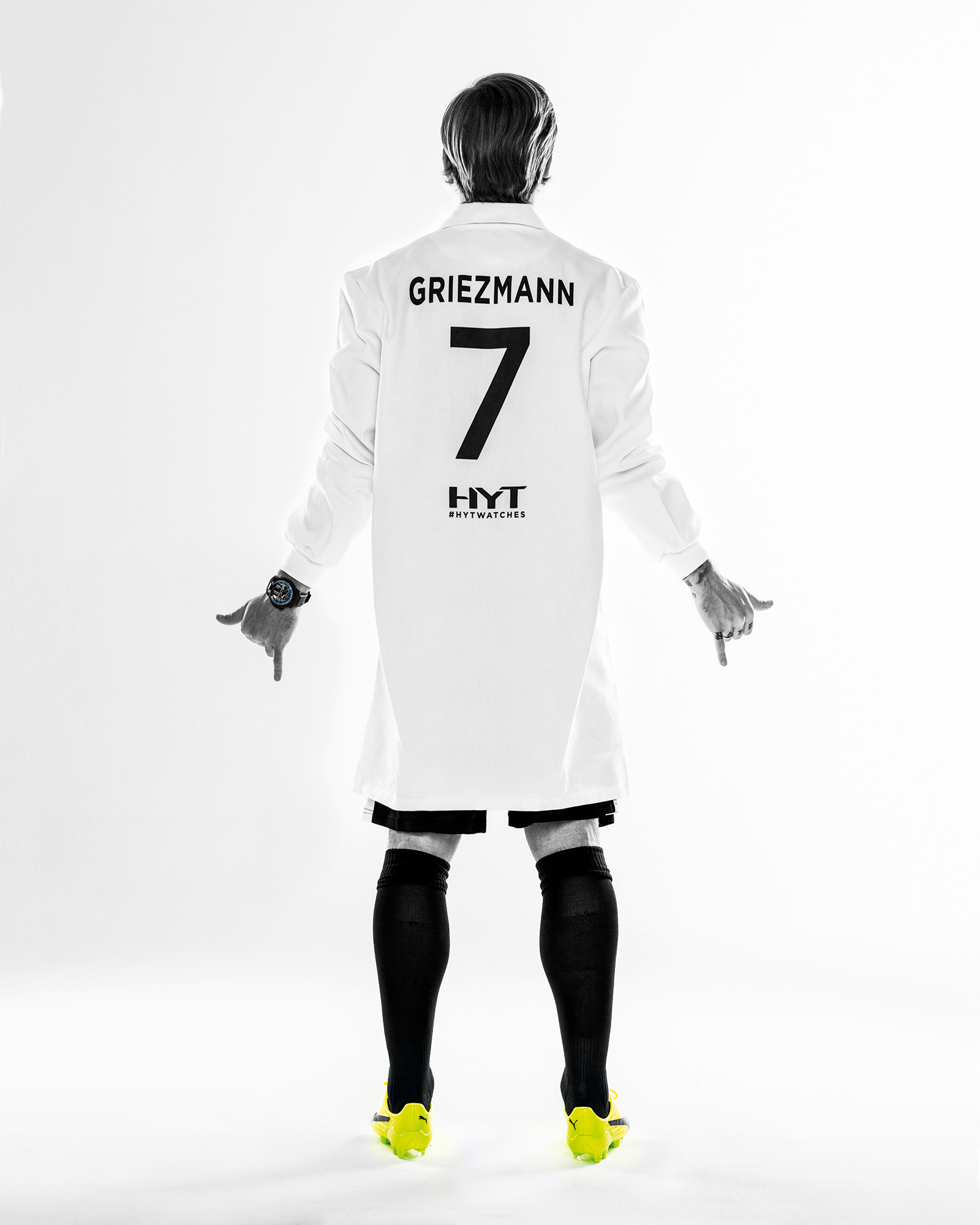 "The first time I saw an HYT, in 2012, I thought to myself, this team has really done something out of the ordinary," reveals Antoine Griezmann. "The fluid time display always reminds me of an energy gauge, like the one I have to manage every day as a sportsman."
With their unique blend of skills, values and references, Beckham and Griezmann might be the harbingers of a big cultural shift in the watchmaking world and in its communication strategies. Well, only time will tell. For now, we can just enojoy this refreshing change of mood.
---