---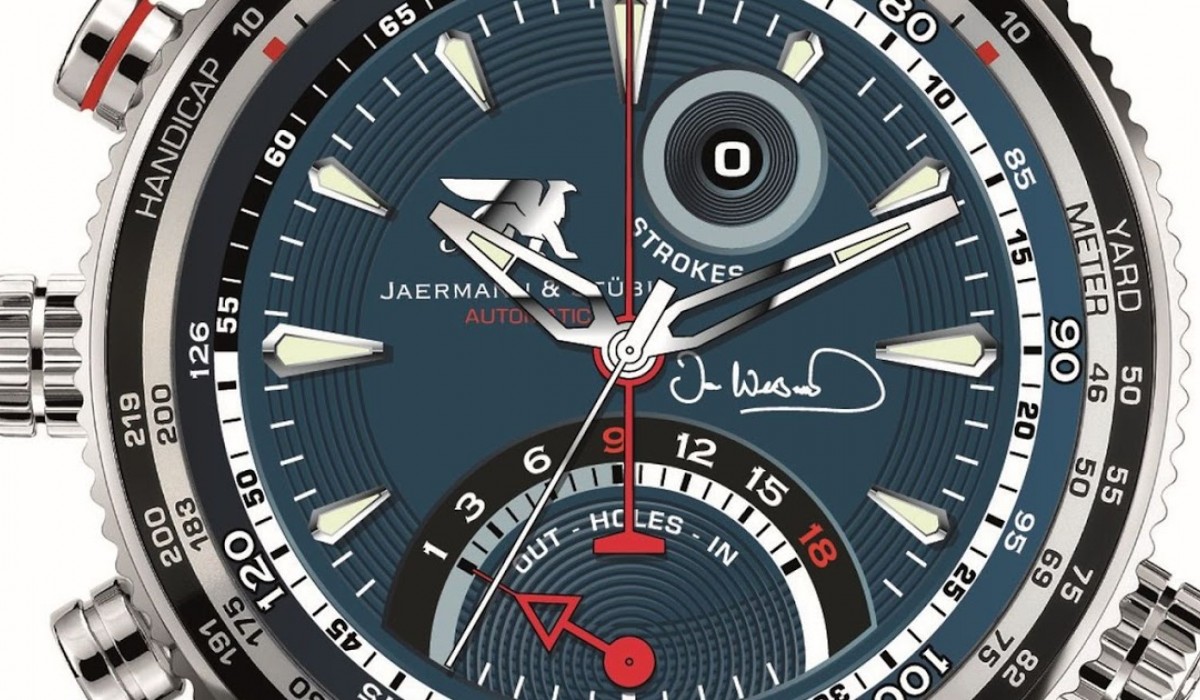 Swiss watchmaker Jaermann & Stübi has reached worldwide reputation thanks to their stunning timepieces inspired by the most brilliant golf players in history. Now the company presents their latest masterpiece: the Ian Woosnam Serie 1.
Renowned and distinguished for developing collectors' watches created with the unique support of golf legends,
Jaermann & Stübi
presents its new design dedicated to Ian Woosnam. Ian Woosnam (or «Woosie» as he is known to the world's 28 million golfers) won the
1991 Masters Tournament
, one of the four major golf championships; he donated the irons that sealed his triumph in Augusta and their steel heads were used to create the case of every watch in the collection which now bears his name; produced as a limited edition, the collection will be sold in aid of the charity founded and sponsored by the extraordinary champion,
Jaermann & Stübi
's new honorary ambassador.
Since his first professional victory at the Swiss Open in 1982, Ian Woosnam has had a stunning career. During this time, he has won 48 tournaments across the world, including the 1991 Masters Tournament, the first major championship of the season which is played every year in early April in Augusta (Georgia) in the United States.
In 1987, he became the first professional golfer to win one million dollars in one year due to his achievements. These successes resulted in him occupying the top of the European Tour Order of Merit two years running, and the world number 1 position for 50 consecutive weeks.
With Team Europe, Ian Woosnam participated in eight Ryder Cups against Team USA, beating them on four occasions, as well as a fifth time in 2006 as captain at the K Club in Ireland. Ian Woosnam then received the Order of the British Empire (OBE) from Queen Elizabeth II for services to world golf.
In 2008, Ian Woosnam joined the senior tour and soon took the European Order of Merit that same year. Since then, he has continued to shine both in Europe and in the American Champions Tour. He won the 2014 Dutch Senior Open with a five under par and triumphed at the 2015 Insperity Invitational in a play-off against famous golfers Tom Lehman and Kenny Perry, his former Ryder Cup opponents.
«Woosie» will never stop being a competitor because he believes in victory, and is completely worthy of being one of the greatest golf ambassadors in Great Britain, Member of the Order of the British Empire and Honorary Member of the European Tour.
«Giving my clubs to the skilful Swiss watchmakers of Jaermann & Stübi was an amazing experience, having been invited to help design 'my' watches,» he says. «Thanks to their knowledge of golf and their watchmaking expertise, they produced a limited edition of magnificent timepieces, the cases of which were created from the head of each of the clubs I used to win the incredible 1991 Masters Tournament, in keeping with other legendary winners of the same championship, Seve Ballesteros, Nick Faldo, and Ben Crenshaw, who have also helped to design their personalised watches with Jaermann & Stübi.»
Legendary Welsh golfer Ian Woosnam and watchmakers Jaermann & Stübi worked together to conceive an exclusive watch inspired by the «Hole in One» timepiece collection. The steel case of this unique model is forged from the golf club heads carried by Ian Woosnam when he won the first major of the golfing season always played in April at the Augusta National Golf Club, Augusta, Georgia.
Ian Woosnam teamed up with Jaermann & Stübi in order to materialize a very special role model and develop a series of personal and distinctive timepieces.
Each watch case of this limited 72-piece collection can be traced to one of his Masters winning irons, making these particular timepieces even more unique and rare.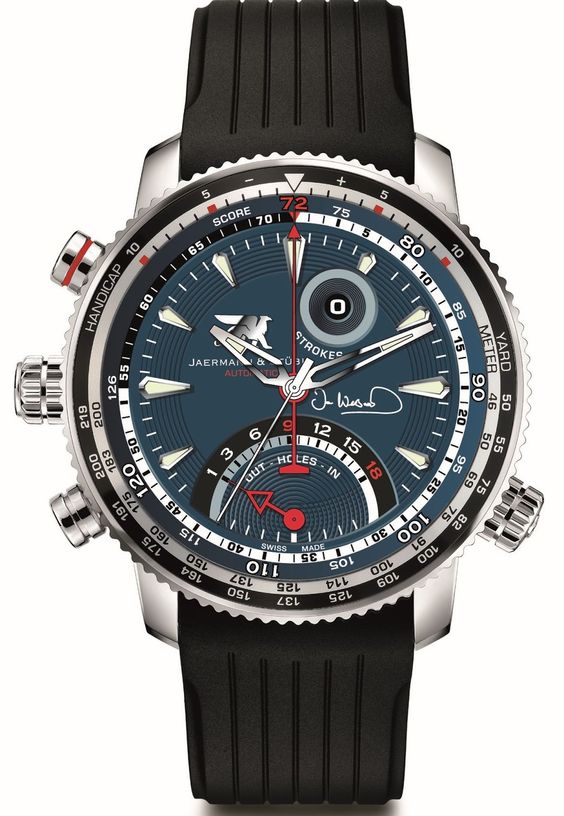 ---