H4 Neo: close encounters of the third kind
---
Extreme miniaturization, curved shape and a development that had ever been achieved before. These are the "superpowers" of HYT's new H4 Neo.
Since its first breakthrough on the high-end watchmaking scene, Swiss brand
HYT
stunned the world with its incredible watches that almost seemed like they had fallen on Earth by another planet. With their unprecedented mechanism that indicates the time through no hands or digits but thanks to a special fluid flowing through a glass tube in a truly magical way, HYT watches showed a jaw-dropping amount of innovation conjugated with a sleek, space-age design. Since then, boldness and charisma where the ubiquitous hallmarks of HYT timepieces. The last addition to the family makes no exception. The
H4 Neo
is a piece equipped with a light source.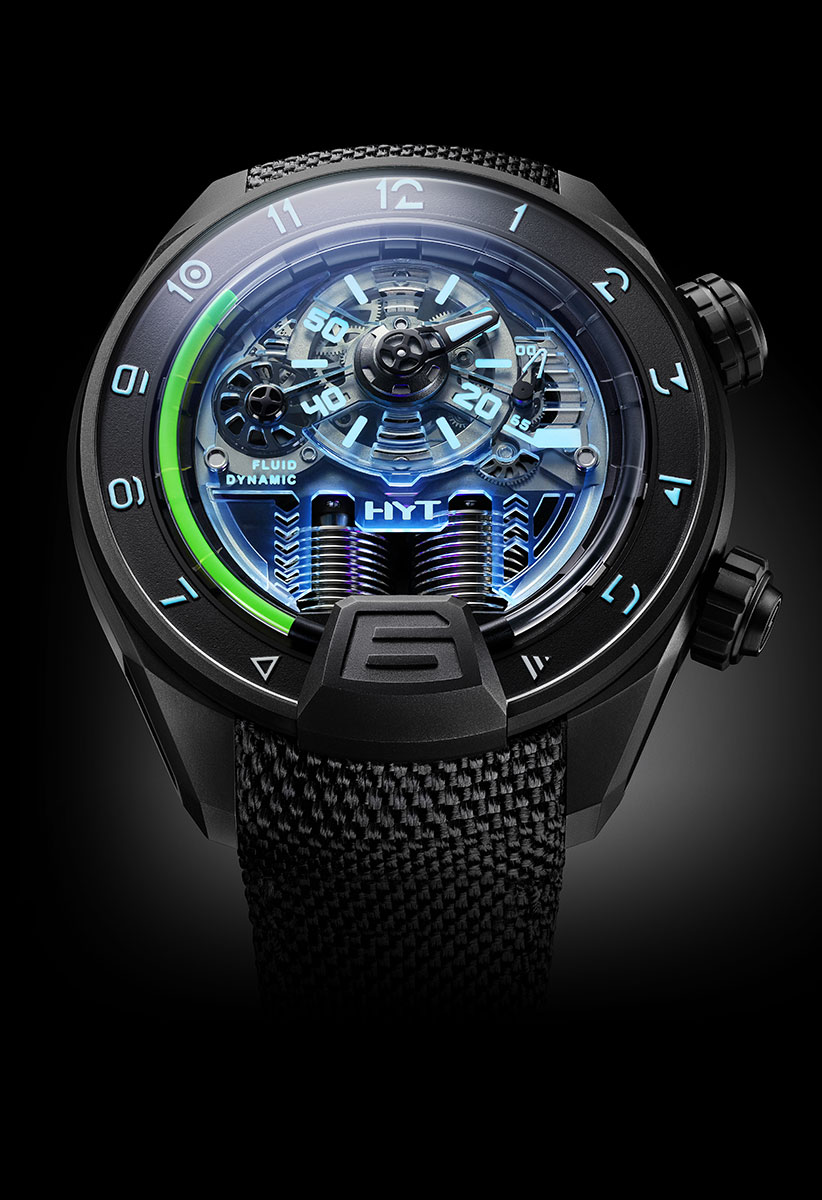 Under the dome at 6 o'clock, HYT has concealed two purple LEDs. Once activated, they flood the entire dial with light. At night, the fluorescent colored fluid and the transparent composite dial loaded with fluorescent nano particles are energized by this light source, becoming supremely striking. At the same time, the wash of light flows into every nook and cranny of the mechanisms, literally bringing this skeleton architecture to life, and defying the laws of watchmaking. What makes this watch even more remarkable is that it needs no battery or electronic components. The H4 Neo is, in fact, is fully mechanical. And this is just the nth confirmation of how HYT, while mastering the newest technologies of watchmaking, is also a true guardian of the authentic, centuries-old watchmaking tradition.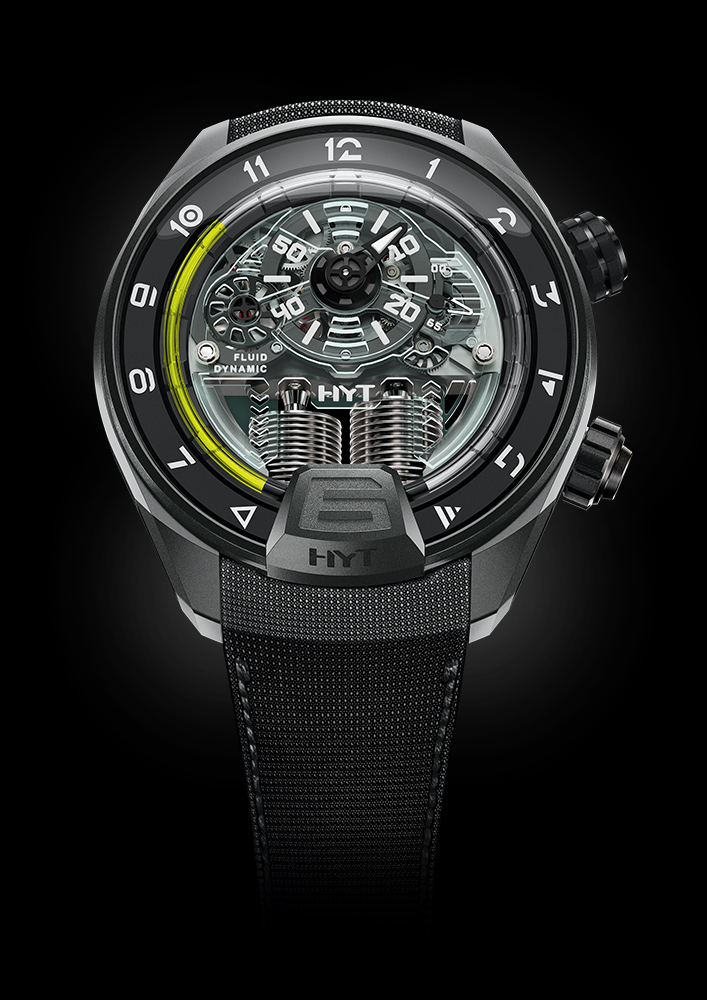 ---