---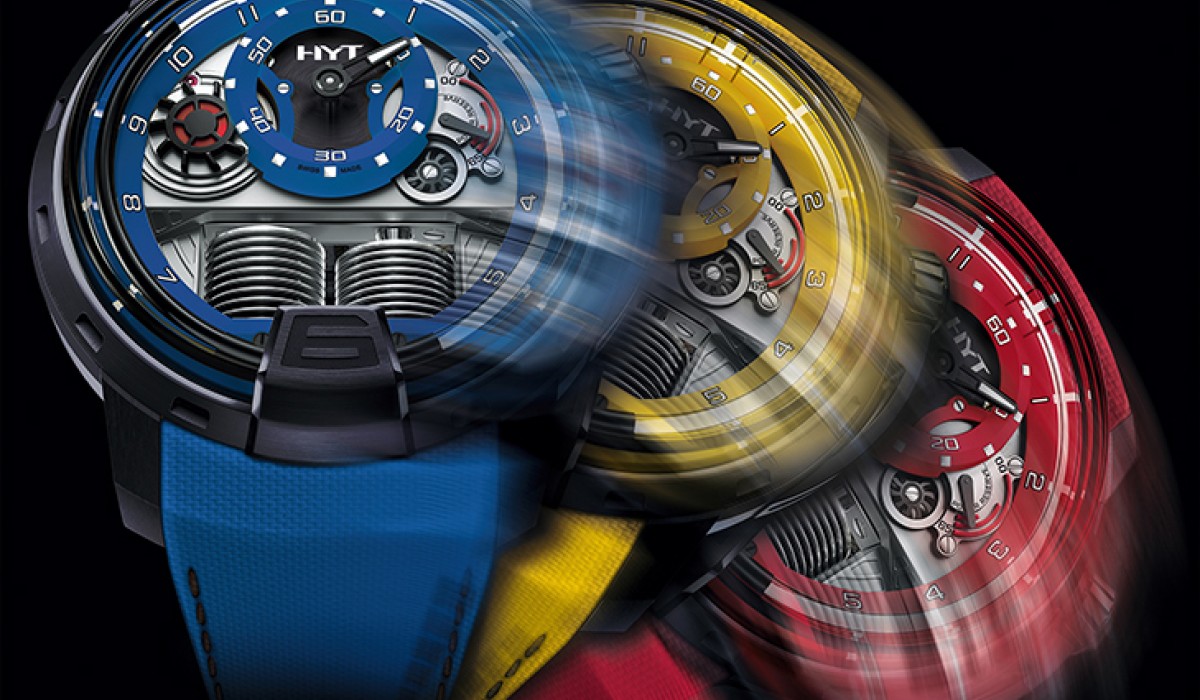 Three fiery timepieces, each tinted with a primary color. This is how HYT conquers, once more, the world of horology and luxury.
HYT
celebrates its 3rd anniversary in a colourful, iconic way. The brand, renowned for revolutionising the horological market with the use of game changing fluid technology that unites mechanics and liquid within a wristwatch, now launches a vibrant collection: the Colorblock collection.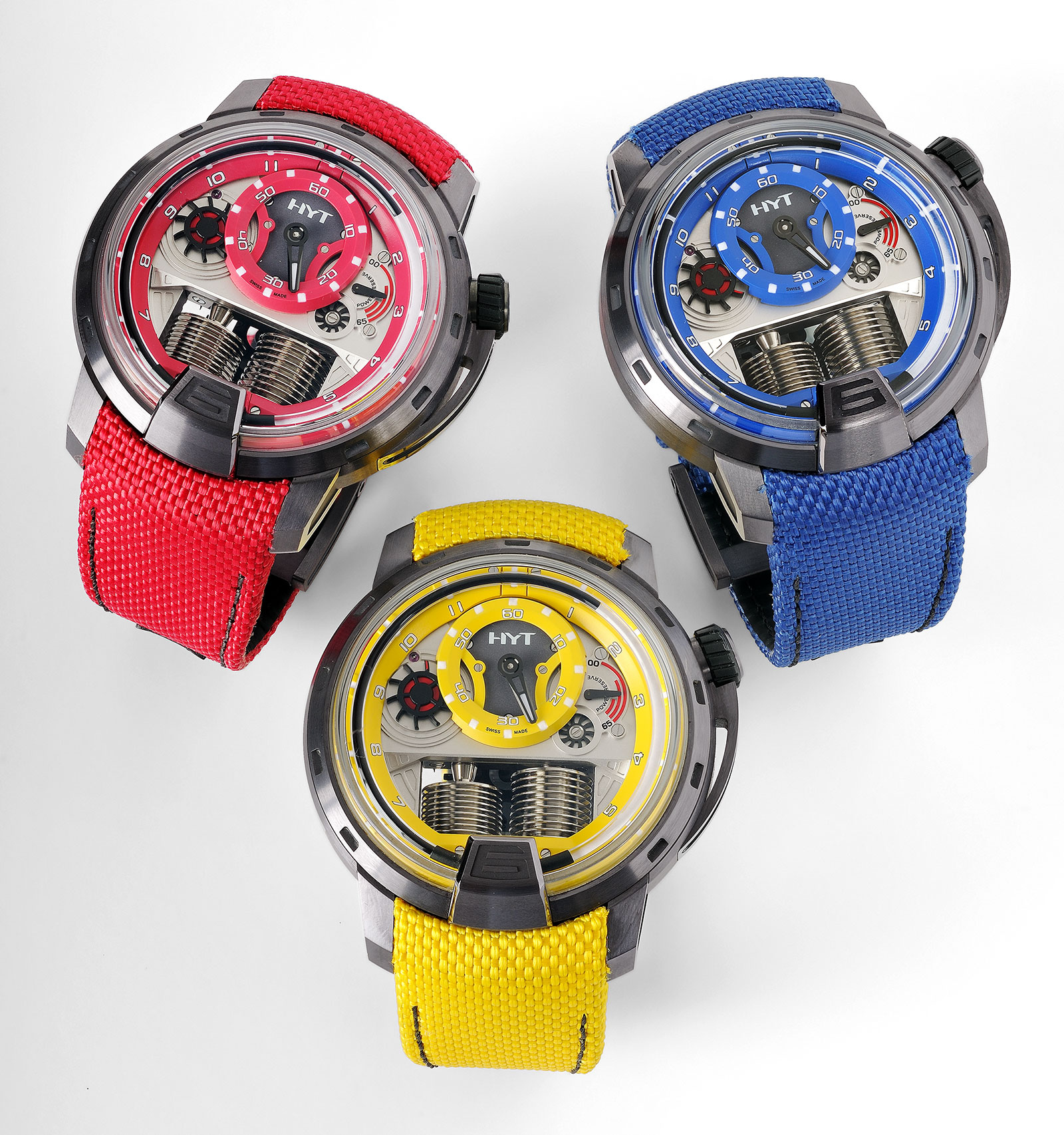 "Fun, colour, pleasure." Three words; one theme? This is how Swiss watchmaker HYT, manufacturer of the legendary "fluidic watches", has chosen to revisit its first masterpiece, the H1, with an exclusive version of this iconic model, incorporating unique conditions. Yellow, blue and red are the three colours featured in the Colorblock collection. The colours are "in sync" with the spirit of HYT: gorgeous, fresh, striking and uncompromising. The colours feature on the dial, the flange and the strap.
[gallery link="file" size="medium" ids="16161,16160,16162"]
The yellow version is the most distinctive, as this is HYT's trademark colour. Powerful, dazzling  and brilliant, it offers an arresting contrast with the anthracite case in Gun Metal PVD. The blue version is the most sophisticated, featuring a glacial aura of a surprising depth.
The red version is the most groundbreaking and surprising. It is the only version to incorporate just three shades: red, black (liquid) and grey (movement), with each of the other versions bearing traces of red on the power reserve and the second wheel.
Each piece features a strap in a brand new, ultra-resistant fabric specially designed for these models.
[gallery link="file" size="medium" ids="16164,16163,16165"]
The H1 Colorblock stay true to their ancestors (the first H1 was launched in 2012). A wholehearted homage to the model that paved the way for radically innovative watchmaking. The most conscious aficionados will notice a few details borrowed from HYT's contemporary models, such as the black liquid created for the H1 Full Gold, or the minute hand developed for the H1 Ghost. The capillary on the H1 Colorblock is partially coated in SuperLumiNova (SLN), which glows green in low light to illuminate it from below, allowing the time to be read "by deduction": the opaque black liquid blocks light, while the clear liquid allows it through.
The H1 Colorblock will be available from early October 2016, in three limited editions of 10 pieces.
---