---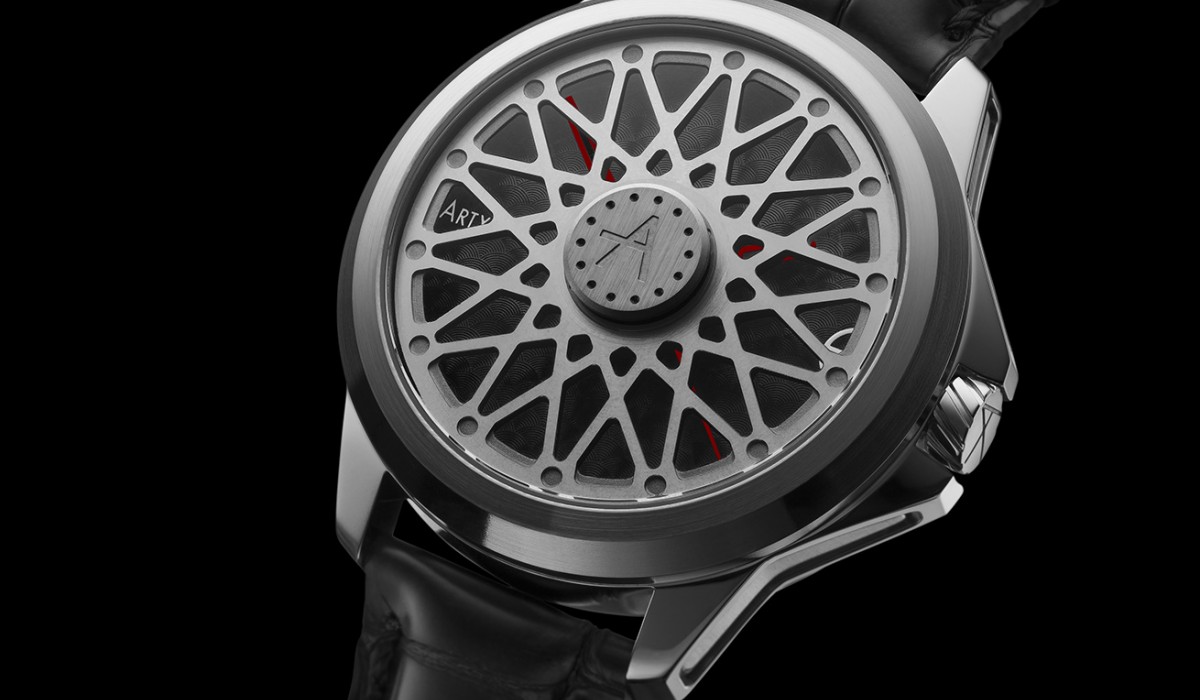 Swiss watchmaker ArtyA may never fall into line, but with its new, bold timepiece is definitely entering the race.
Son of Race
is its first timepiece to draw inspiration from the world of
NASCAR
auto racing, the legendary contest that began in the 1950s in the United States. Responding to popular demand on the part of its clients with a keen interest in the sport,
ArtyA
has produced two very limited editions of 99 watches.
"I love the NASCAR spirit," confides ArtyA's CEO Yvan Arpa. "It still has something of the freewheeling feel of the fifties, including a true sense of comradeship with the spectators. The crowds may be much larger nowadays, but the level of enthusiasm has remained the same – and no less genuine. Whereas many brands are engaged in an ever-escalating technological arms race, NASCAR is staying true to its roots, pushing back the boundaries whilst holding unwaveringly to its demanding standards. Just like us."
The Son of Race is equally uncompromising. With a diameter of   44.5 mm, it echoes the style of ArtyA's mythical Russian Roulette, with the addition of an aluminium rim above the carbon fibre dial. The piece even allows itself the luxury of a world first: the time is only visible when the watch is moving, thanks to the optical effect of transparency when the rim is spinning at full speed!
Another innovation is that the hub of the rim runs right through the dial... and the sapphire crystal! This is a fully exclusive ArtyA feature, and indeed a watchmaking first. It makes it possible not only to watch the rim spinning, but also to actually touch it as it does – without the piece being any less waterproof as a result.
To the rear, the Son of Race celebrates the birth of a brand new oscillating weight. This sports a carbon fibre tachometer, complete with a red needle in the middle and markers engraved directly onto the sapphire back. The assembly is free to rotate, in a striking mirror image of the animation on the dial side.
The Race was released first in Mexico, to coincide with the race at the Autodromo Hermanos Rodriguez track, prior to a worldwide launch in the first half of 2016. And for the first time in its history, ArtyA is sponsoring a racecar, sporting our very own livery.
[gallery link="file" size="medium" ids="15910,15903,15902,15904,15905,15906,15907,15908,15909"]
---