---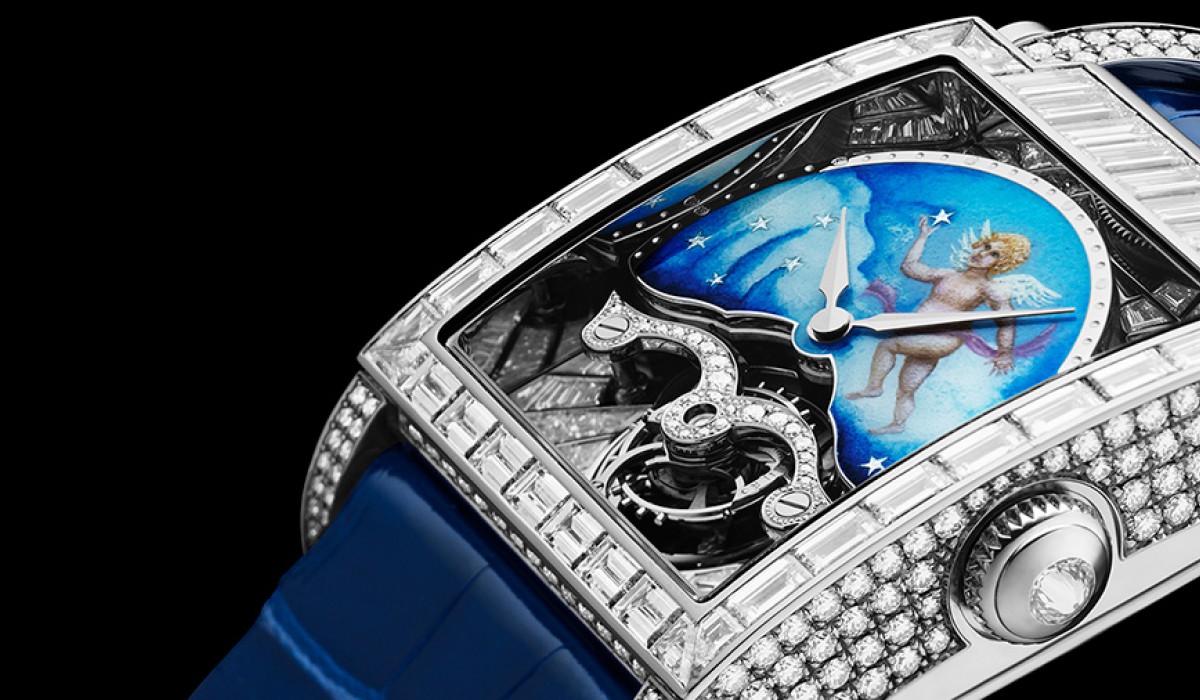 Swiss luxury watch brand DeLaneau aims to inspire with all their creations and take inspiration from countless sources, most of which reflect the company's fascination with art and nature. The Guardian Angel timepiece is one of the last masterpieces in the prestigious history of the award-winning maison.
Angels have always featured prominently in the
DeLaneau
universe and in their designs. The Swiss watchmaking house usually depicts them in monochrome, but with
Guardian Angel
they wanted to explore the
Renaissance
style, with its pursuit of physical realism and use of unnatural colouring and lighting. This creation majestically showcases the combination of two techniques that are valuable hallmarks of
DeLaneau
:
la peinture miniature sous fondant
(miniature painting with flux enamel), a method known as the
Geneva
technique, and
paillonné enamel
. The idea behind this outstanding creation came from a quote from Jacques Maritain about the possible origin of the brand'sinspiration, and how it perhaps comes to them, "whispered into our ear by our guardian angel".
The initial sketches by DeLaneau's artisan enamellist depicted an angel blowing leaves through the sky. As she started working on the dial itself, the idea of using paillon enamel came to her, and the leaves thus became stars.
The Guardian Angel timepiece features a Grand Feu enamelled miniature painting on the dial, a tourbillon mechanical movement and is set with 52 baguettecut diamonds and 24 diamonds. Housed in a white gold case set with 39 baguette-cut diamonds and 285 diamonds, it is finished with a diamond-encrusted crown, while the strap is equipped with a white gold deploying buckle set with 32 diamonds. This pièce unique features a total of approximately 12.45 ct of diamonds.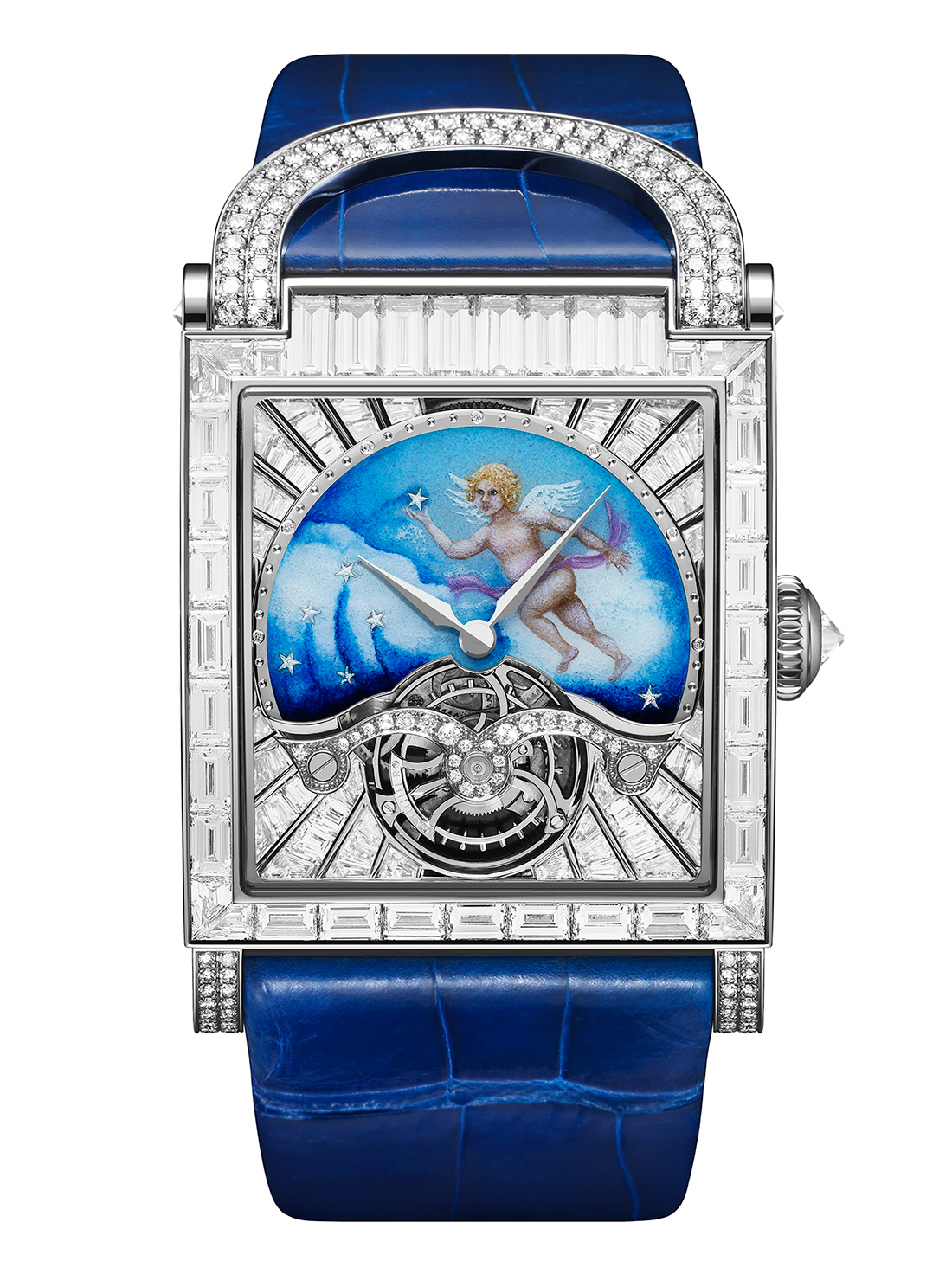 ---