The new HYT H1 Alinghi
A piooner in the Swiss watchmaking sector, HYT never ceases to amaze with its hydro mechanical timepieces. The new addition, the H1 Alinghi, is a perfect blend of understatement, efficiency, and performance.
---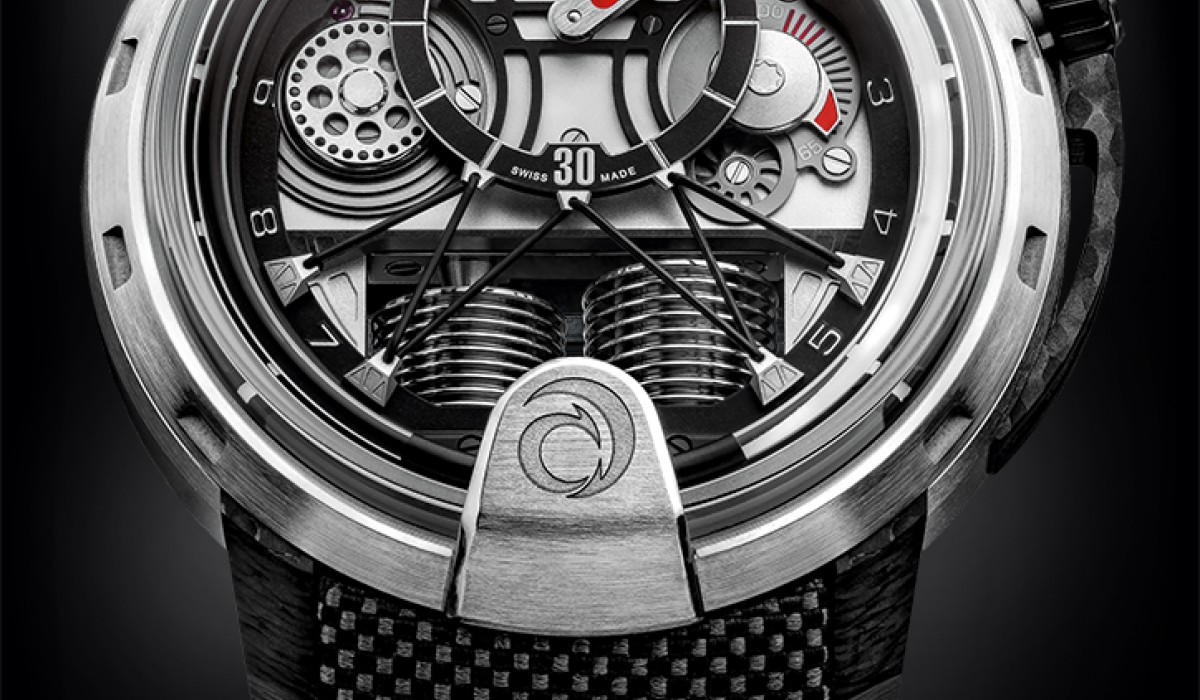 The third watch to come from its partnership with the yacht racing team, the H1 Alinghi is a limited edition (20 pieces), that borrows iconic elements from the boats which inspired it. Alinghi's signature design is the result of a long term process. The brand's designers visited the shipyards where the team prepares its multihull craft and observed how the yachts were built, their unfinished and assembled components, their functions, their positioning. One of the most striking elements is the rigging which criss-crosses the lower half of its dial. Custom-designed, it passes through four eyelets on the flange, before being secured to three central eyelets; with precision, nothing left to chance, a preoccupation shared by yacht and watchmaking. The H1 Alinghi is the epitome of understatement. The aim is to focus as much attention on the technology as on the aesthetics. On the back, the structure of the H1 Alinghi echoes the deck of a yacht. The grey sandblasted finish is the perfect backdrop to showcase the piece in all its high-tech glory. The HYT H1 Alinghi is an edgy, stunning timepiece that proves, once again, the brand's incredible mastery of technology and craftmanship.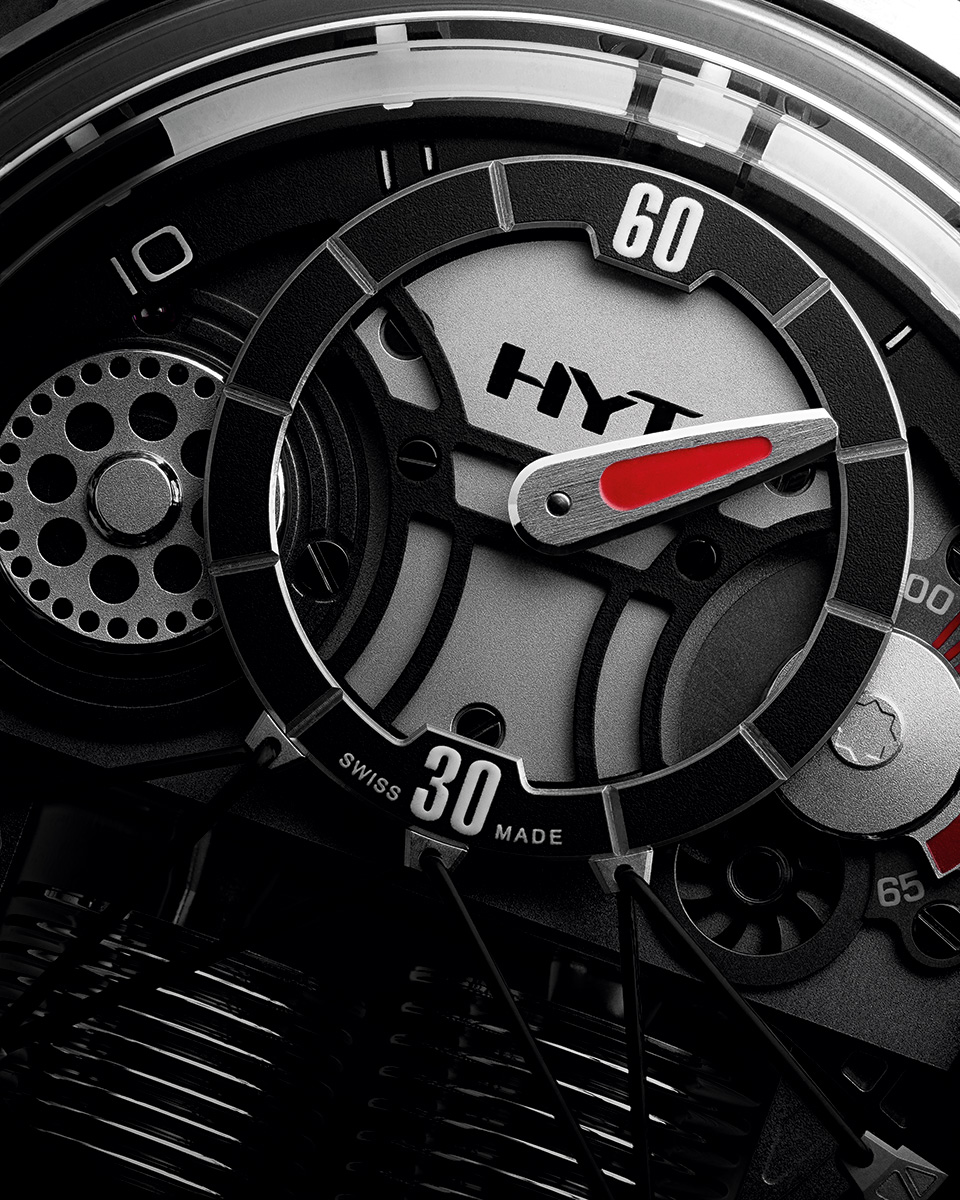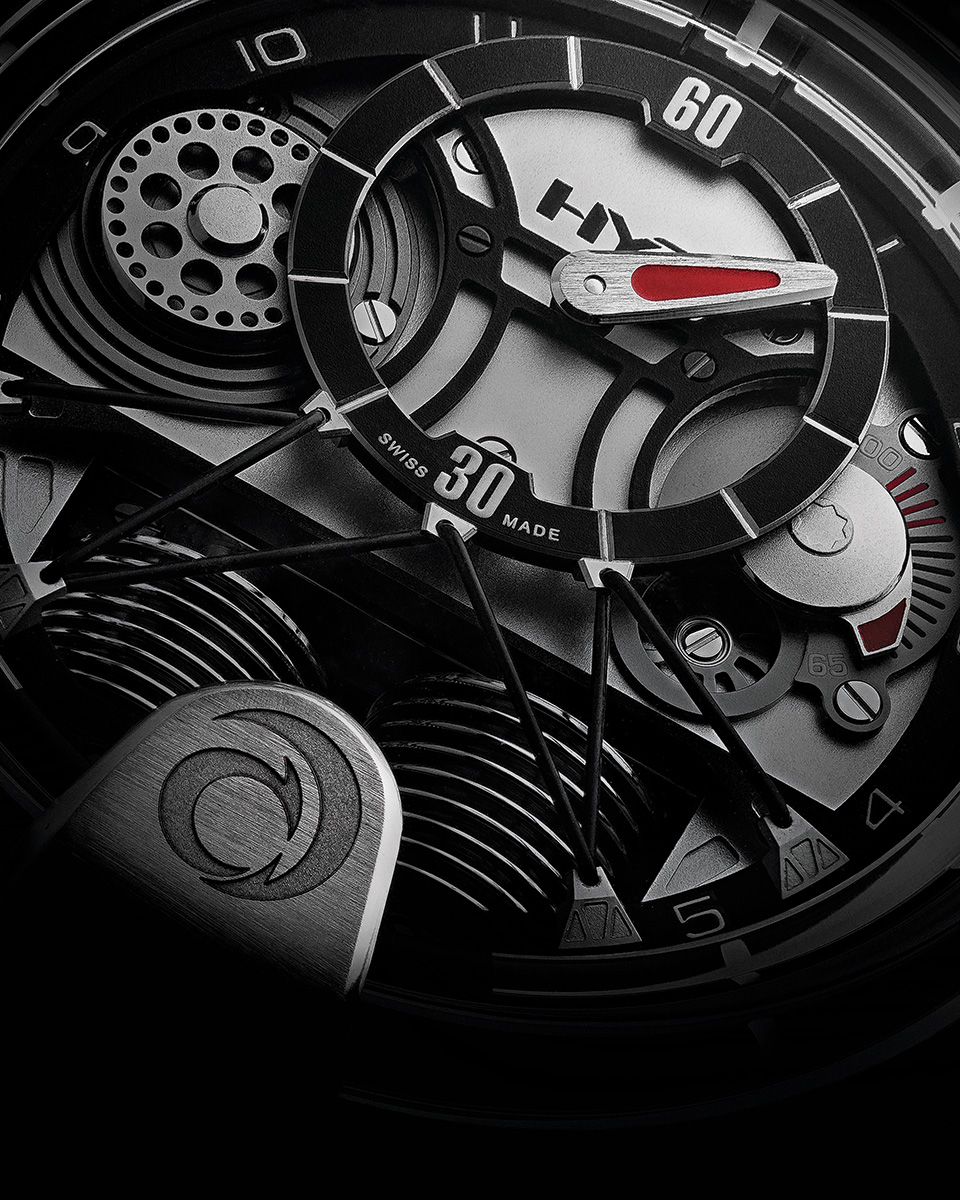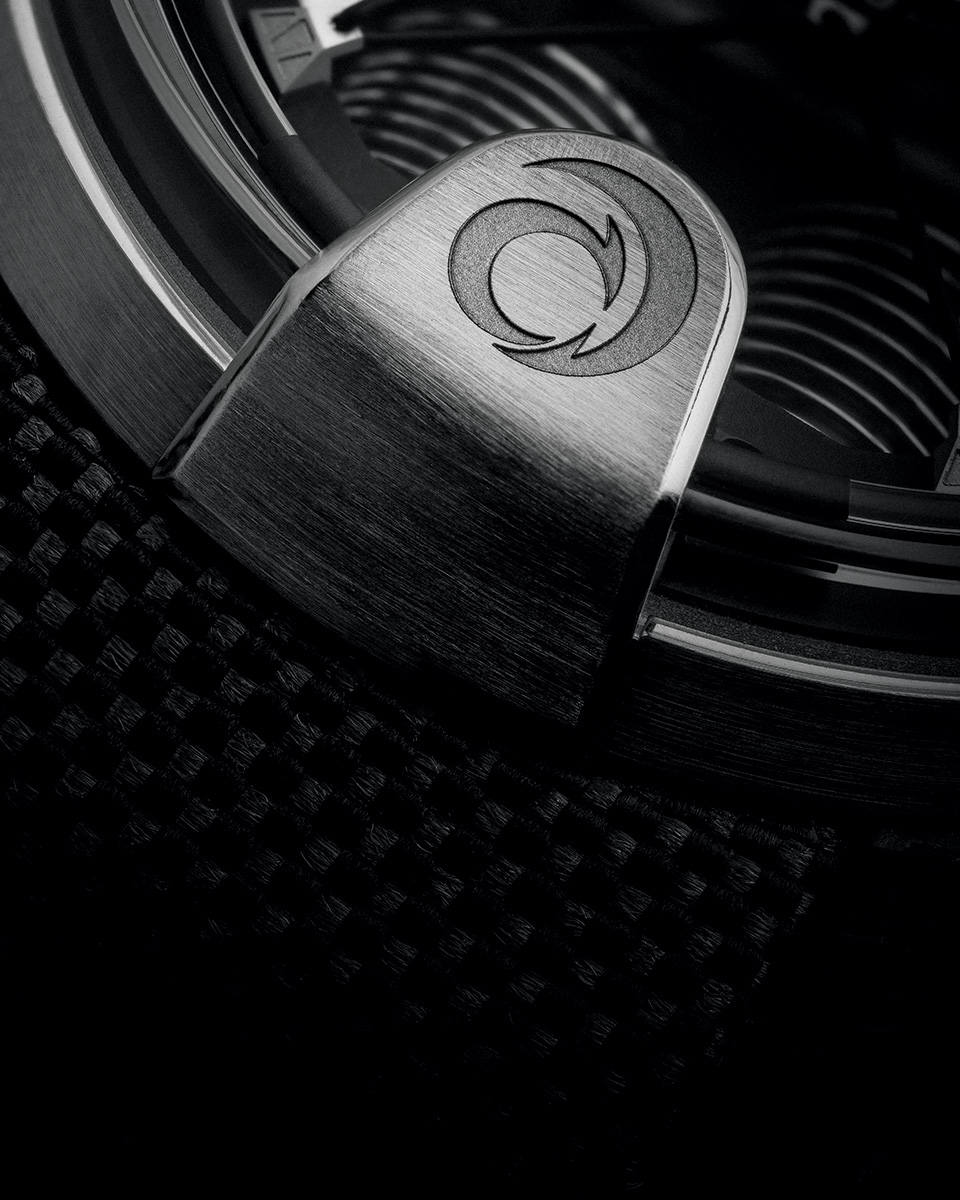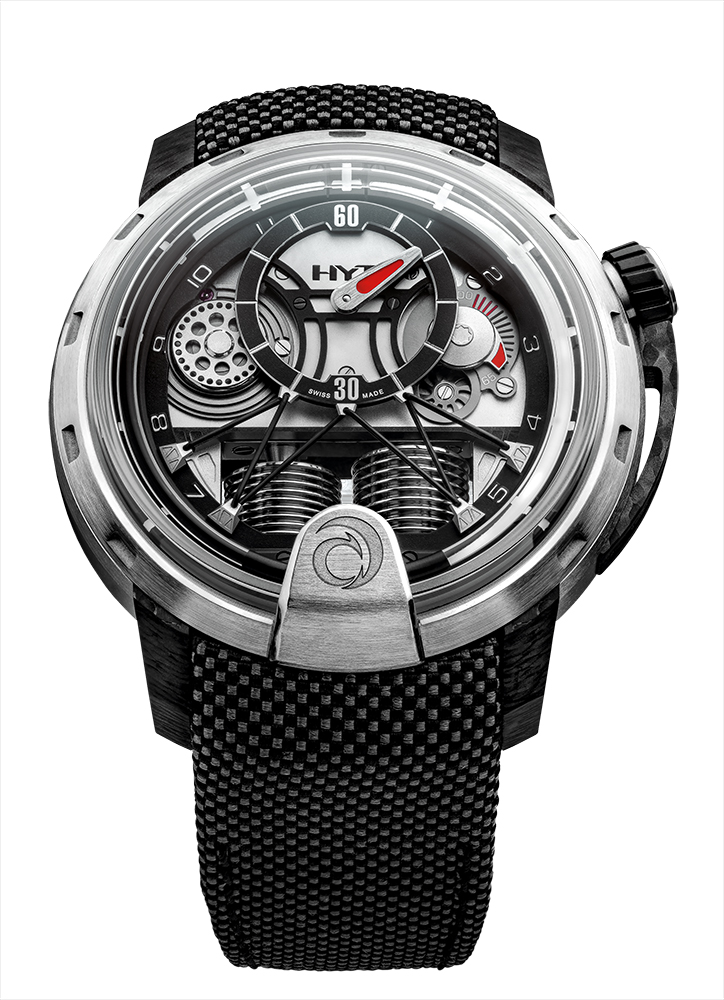 ---