Meet the designer: Annette Ferdinandsen
---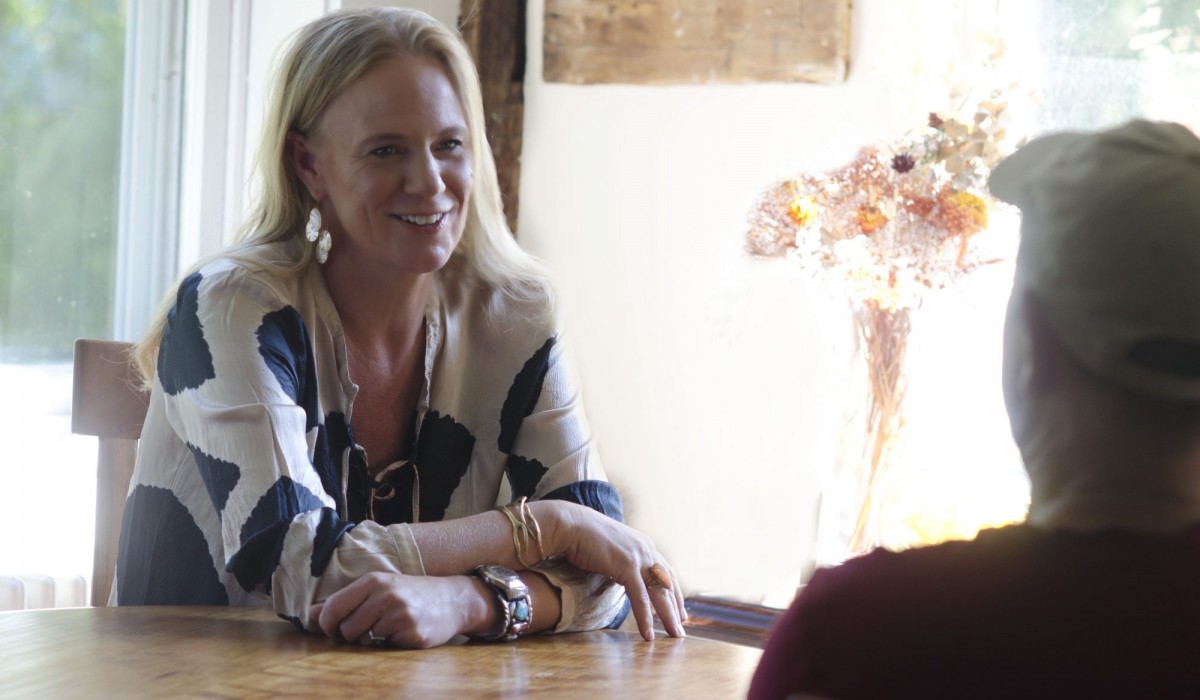 Annette Ferdinandsen is a Danish sculptress and designer with a kind sense for beauty who makes all the original designs by her own hands: handcrafted organic creations influenced by nature, her travels and surroundings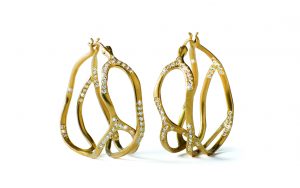 Earrings with diamonds by Annette Ferdinandsen
Which design elements are the signature features of your brand?
Movement and sculpted forms are a signature of my designs.
How would you describe your creations?
My work is feminine and sensitive, as well as bold and creative.
What feeling do people get from wearing your jewels?
A sense of uniqueness and independence.
Where do you find inspiration?
On my travels to all different environments, based on nature, textiles, paintings…
Every new place one can go will teach you a new appreciation for design.
What kind of material do you love using?
I love gold with colored gemstones with a hint of diamond accents!
Achievements and things you are striving for...
My early works as a designer was recently received at the Boston Museum of Fine Arts in their permanent collection. I hope to pursue more interesting one of a kind pieces as well as designs within the home décor.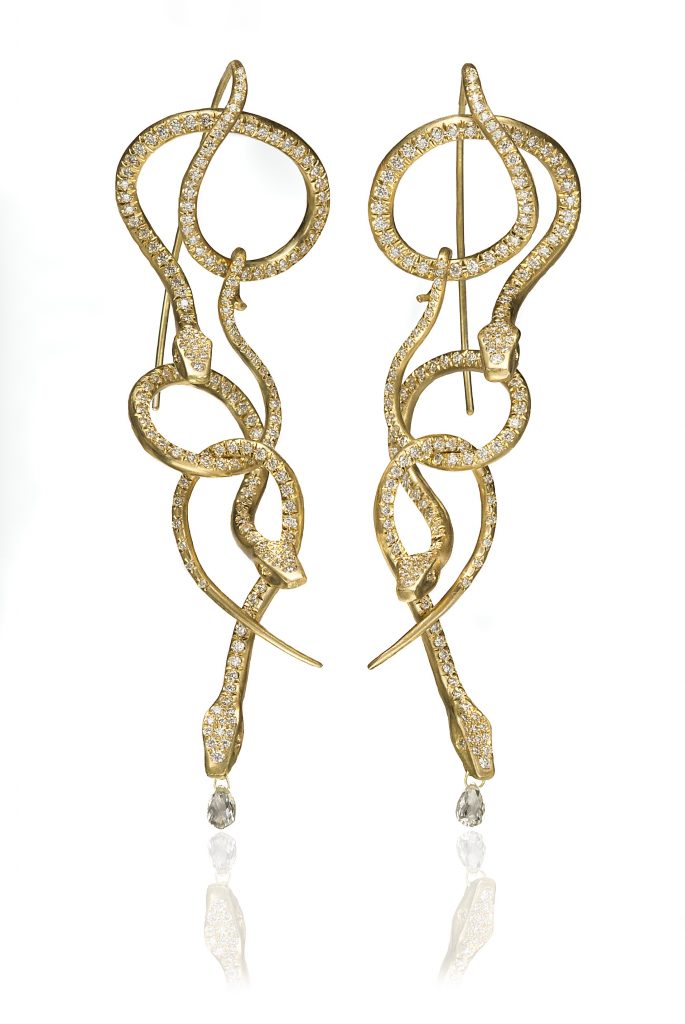 Snake-shaped earrings with diamonds by Annette Ferdinandsen
---